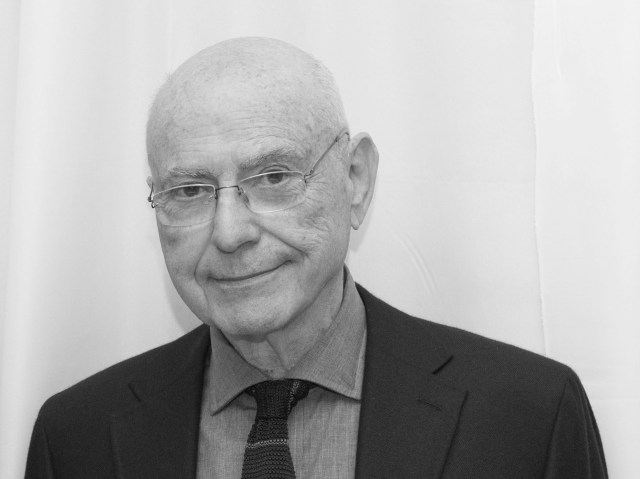 In Memoriam: Alan Arkin (1934 – 2023), Eight-Time Golden Globe Nominee and Winner in 1967
June 30, 2023
—
Scott Orlin
Alan Arkin, eight-time Golden Globe nominee and winner for Best Actor in a Motion Picture Musical or Comedy in 1967 for The Russians are Coming, The Russians are Coming, has died. He was 89 years old.
His sons Adam, Matthew and Anthony have confirmed his passing, noting, ""Our father was a uniquely talented force of nature, both as an artist and a man. A loving husband, father, grand and great grandfather, he was adored and will be deeply missed."
His co-star for his Golden Globe winning TV series The Kominsky Method, Michael Douglas, spoke out as well on Twitter, saying, "Today we lost a wonderful actor whose intelligence, sense of comedy and consummate professionalism over the past 70 years has left an indelible mark on our industry."

Over a nearly eight decades-long career as a performer, Arkin's effortless range was showcased in such varied works as, Catch 22, Popi, Wait Until Dark, Glenggary Glen Ross, Argo and Little Miss Sunshine, for which he won the Academy Award for Best Supporting Actor.
Born in Brooklyn on March 26, 1934, he moved at the age of 11 with his father David, a painter, and mother Beatrice, a teacher, to Los Angeles, where the elder Arkin worked as a set designer. Having begun acting lessons a year earlier, the young Alan continued his studies at Franklin High School and then attended Los Angeles State College before transferring to Bennington College.
While acting was his first love, he dropped out for a while to form the folk music group, The Tarriers, where he served as the lead singer and played guitar. It was during that time that the group was introduced to a calypso tune that they re-wrote as the 1956 hit "The Banana Boat Song," which would go on to worldwide acclaim when performed by Harry Belafonte.
During an interview with the HFPA in 2017, Arkin reflected back on that period in his life.
"I wanted to act when I was five but I couldn't get arrested," he recalled. "Nobody wanted to hire me at the age of five. I got my first job, Off Broadway in a play, I was a musician, when I was in my middle twenties. So, I had to wait twenty years to get any kind of job. And the actors in the piece didn't take me seriously because I was being hired as a musician. I wasn't even thought of as an actor. And I did so badly in New York in the theater I couldn't get work. I got that job and I don't think I worked again for about three or four years."
Through a connection, he was introduced to a small improvisational theater group starting in Chicago, which he thought would be the end of his career. After six months, that troupe, later to be known as Second City, had changed his life.
"Giving up a dream of success that I had and taking that job made everything possible. Everything that transpired afterwards was a result of that."
As a result, he drew the attention of producers in New York who cast him as David Kolowitz in Joseph Stein's 1963 comedic play Enter Laughing. While the show received mixed reviews, Arkin was singled out, winning the Tony Award for Best Featured Actor in a Play. The following year, he was cast by Mike Nichols in the play "Luv," opposite Eli Wallach and Anne Jackson.
As it inevitably would, Hollywood took notice and Arkin was given his first lead role, in The Russians are Coming, The Russians Are Coming, in which Norman Jewison cast him as Lt. Rozanov, a Soviet submariner who is mistaken for a spy after his boat accidentally runs aground in New England. As well as the Globe win for the film, Arkin received his first Oscar nomination.
After Peter Sellers disassociated himself from the role of Inspector Clouseau in the third installment of the Pink Panther franchise, Arkin stepped in before pivoting to a more dramatic role as a deaf mute in the Southern Depression era film The Heart is a Lonely Hunter, which would bring him recognition by the New York Film Critics Circle as Best Actor as well as Globe and Oscar nominations.

Arkin flexed his directorial muscle by directing not only the movies Little Murders and Fire Sale but also the stage production of Neil Simon's hit comedy The Sunshine Boys, which brought him a Tony nomination.
But acting was the vessel that would bring the actor his greatest success, moving effortlessly from such now classic films as Last of the Red Hot Lovers, Freebie and the Bean, Heart of the West, The Seven Per Cent Solution, The In-Laws, Edward Scissorhands and America's Sweetheart.
Pivoting to television, he would receive an Emmy nomination for his work in the TV movie The Pentagon Papers. But it was a small movie that premiered out of Sundance called Little Miss Sunshine, where his career was fully celebrated by both the industry and audiences.
Along with success on film, stage and television, Arkin was also the author of nearly a dozen books, many of them children's books. Yet successful as he was, he never really immersed himself in the trappings of wealth and fame.
"I don't think of myself as particularly famous," he commented during that HFPA interview. "I've never been in the upper echelons where you don't have to watch your savings. I've never been in those groups where the people with all the islands like Marlon Brando or buy countries. It's been so long since I've been whatever I am that I can hardly remember."
Married three times, he is survived by his wife Suzanne Newlander and his three sons.