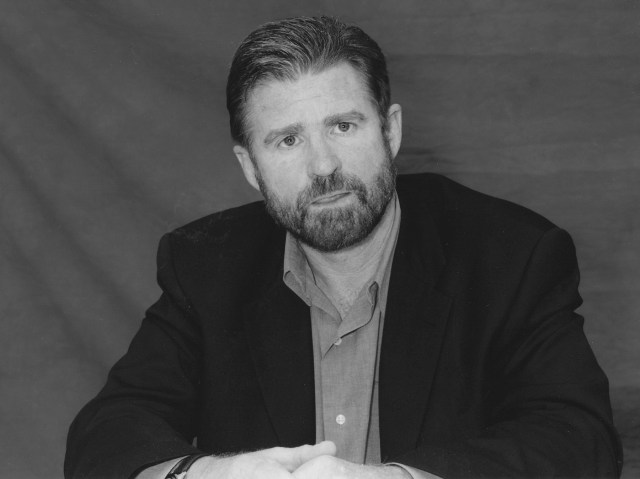 In Memoriam: Treat Williams (1951-2023), Golden Globe Nominee – Three Times
June 13, 2023
—
Jenny Cooney
Hollywood is mourning the loss of Golden Globe-nominated actor, Treat Williams, following his death in a motorcycle accident at age 71.
Williams – best-known for credits including the film musical, Hair (1979), and the TV series, Everwood (2002-06) – was driving in the state of Vermont when he was thrown from his motorcycle, airlifted to the hospital with critical injuries and pronounced dead on arrival.

The popular actor is survived by his wife of 35 years, Pam Van Sant, and their two children Gill, 31, and Ellie, 25, who issued a statement confirming his death. "As you can imagine, we are shocked and greatly bereaved at this time," the family statement continued. "Treat was full of love for his family, for his life and for his craft, and was truly at the top of his game in all of it. We are beyond devastated and ask that you respect our privacy as we deal with our grief. To all his fans, please know that Treat appreciated all of you and please continue to keep him in your hearts and prayers."
Other tributes poured in for the actor on social media. Actor James Woods tweeted, "Treat and I spent months in Rome filming Once Upon a Time in America. It can be pretty lonely on the road during a long shoot, but his resilient good cheer and sense of humor was a Godsend. I really loved him and am devastated that he's gone." Billy Baldwin added on twitter: "Smart. Talented. Funny. Charming. Successful. Handsome. Compassionate. Heart of gold. And that name … Treat Williams … You will be missed." And actress Jennifer Tilly described him as "a great American actor but, more importantly, a kind and decent man."
Treat Williams was born and raised in a small town in Connecticut and discovered acting in college theater productions and summer repertory jobs. This inspired him to move to New York to pursue a career on stage and his first break was understudying the Danny Zuko role in "Grease." After working in the Andrews Sisters musical, "Over Here," he made his film debut as a cop in Deadly Hero (1975) and then returned to Grease on stage, this time in the starring role.
Williams was discovered by a casting agent in "Grease" and cast in his career-making role as hippie George Berger in the movie musical Hair, directed by Milos Forman. He subsequently returned to the theater, but his impressive film credits over the years included: Steven Spielberg's 1941 (1979), Prince of the City (1981), Once Upon a Time in America (1984), Things To Do In Denver When You're Dead (1995), 127 Hours (2010). His TV credits include The Late Shift (1996) and Everwood, in which he played a widowed brain surgeon who moves his two teenagers from New York City to the small town of Everwood, Colorado for a fresh start.
During a press conference with the HFPA for Everwood, in 2002 Williams said he always considered himself a working actor, not a movie star and he shunned fame. "I was doing interviews in Cannes for a Woody Allen film and journalists were saying, 'why didn't you become this big star?'" he recalled at the press conference. "I never intended to become a movie star. I always intended to be an actor and I made a very good living and had a wonderful time as far as I was concerned. I always wanted to remain in the theater so everyone might not be as familiar with my off-Broadway and Broadway musicals, but it was always more important that I was fulfilled than I had a screen career."
Williams was nominated for three Golden Globe awards: New Star of the Year in Hair (1979), Best Actor Motion Picture – Drama in Prince of the City (1982) and Best Actor – Limited Series, Anthology Series or TV Motion Picture in A Streetcar Named Desire (1985). "It's been wonderful to live in New York City with my two children and go to the park and very seldom am I recognized," he mused. "I've been able to remain almost anonymous and earn a very good living doing what I love. I've gone so much further than I ever thought I would, so the rest of my career is basically a free ride!"
For the past seven years, Williams has had a recurring role in the hit drama series Blue Bloods, opposite Tom Selleck, as his character's long-time friend and former police partner, Lenny Ross. Most recently he was a series regular on the popular Netflix drama, Chesapeake Shores.