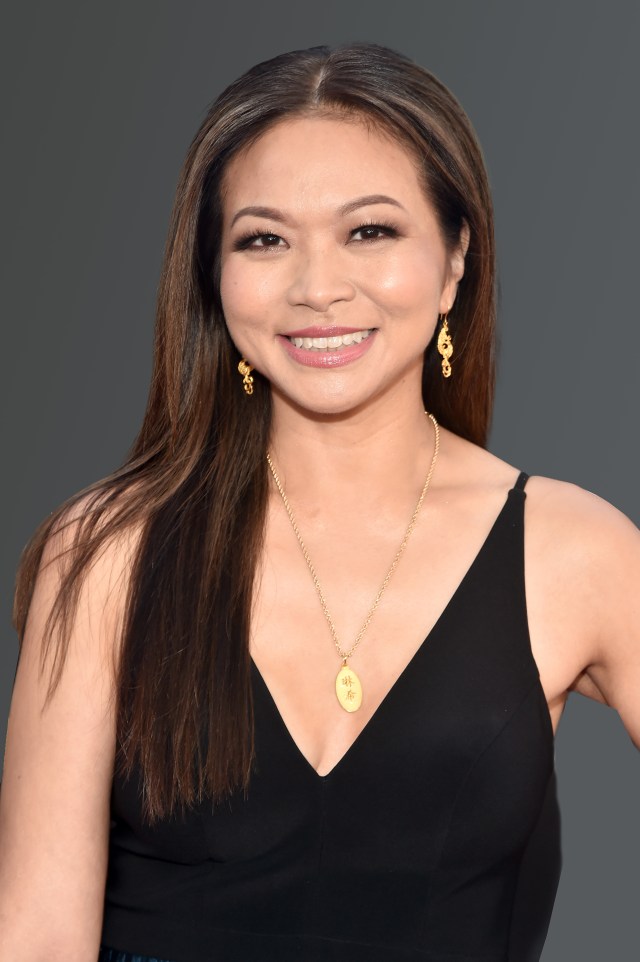 Adele Lim: No Longer Feeling 'Parked in a Box,' Makes Her Directing Debut
March 10, 2023
—
Janet Susan R. Nepales
"I used to be tasked to write a story about two hot Asian sisters," Adele Lim, the writer known for Crazy Rich Asians and Raya and The Last Dragon, told Gold Derby in 2018. She will now make her directorial debut with the raunchy comedy Joy Ride which she wrote and produced.
Lim, who is a mentor and a speaker for HFPA grantee the Coalition of Asian Pacifics in Entertainment (CAPE), is excited about Joy Ride which will premiere at South by Southwest (SXSW) on March 17.
She said in a statement, "Joy Ride is a wild romp with so much heart – it's the perfect match for the energy and crowd that makes South by Southwest so special."
Backed by Seth Rogen and Evan Goldberg as producers, the Lim-helmed adventure comedy is top-billed by an all-Asian female cast that includes Everything Everywhere All at Once star Stephanie Hsu, Emily in Paris actress Ashley Park, Turning Red voice actress Sherry Cola, and Sabrina Wu who is making her acting debut in a major film.
Lim, who is of Malaysian Chinese descent, graduated from Emerson College in Boston, Massachusetts, majoring in TV and film in 1996.
She contributed articles to the lifestyle section of a local daily when she was only a teenager and an undergraduate.
She began her career in Xena: Warrior Princess as a script coordinator and then started writing for such TV shows as One Tree Hill, Life Unexpected, Reign, Star-Crossed, Private Practice and Lethal Weapon.
In the Gold Derby interview, Lim explained, "It was just one crazy stereotype after the other. They're hot, they're Asians; they're into each other, despite being sisters. There was a triad involved, which used flying stars. I was like, 'This isn't even Chinese.'
"From what I've heard, triads use guns like every other bad guy that needs to ice somebody. There was some weird kung fu — all of this set in a contemporary show but at that time, I was a very junior writer and feeling just so lucky to be here, [so] I did it."
Her second script for television was on the first season of Las Vegas in 2003.
When she penned Crazy Rich Asians, she also told Gold Derby, "I had never thought in a million years I'd get a chance to write for my people. There's a lot of amazing Asian-American literature telling a lot of important stories that need to be out there, but a lot of them can be really heavy and it's not so much the lighter romp we are looking for and for this one, it just felt like it was joyous."
When she wrote Raya and The Last Dragon, Lim told Variety in 2021 that "to be part of this where the place where I grew up was going to be the central inspiration and to have a Disney heroine, a warrior princess so that my daughter can look at and see her face reflected, means the world to me."
Lim, who attended Malaysia's Sri Aman Girls School in Petaling, Jaya, added in the same interview that although her career spans over 20 years, she has always been proud of her Malaysian heritage. She said, "I felt that part of me was always parked in a box somewhere because there was no space for that story."
She couldn't write about characters that looked like her because "it would be hard to sell those stories."
Now as a filmmaker, we can look forward to Lim doing more movies about her people and creating characters that look like her.