Golden Globes Leadership Team

President
President, Golden Globes LLC.  As President of Golden Globes LLC, Helen Hoehne leads one of the world's most recognizable entertainment awards and has overseen its recent restructuring, resulting in substantial growth in size, diversity, and global engagement. A respected and highly accomplished media professional and journalist, Hoehne joined the Globes in 2004, assuming various leadership positions and spearheading initiatives to enhance diverse representation, improve governance, and expand accessibility within the entertainment industry. Her visionary leadership and dedication to inclusivity and promoting ethical standards have been instrumental in shaping the Golden Globe Awards into a beacon of progress and excellence within the industry. Born in Hamburg, Germany, she earned bachelor's and master's degrees in psychology before embarking on a journalism career at Germany's Bauer Media Group. Throughout her career, Helen contributed to several publications in Germany, including TV Movie, InStyle, and Empire. Her expertise expanded into broadcast journalism, where she served as a contributor for the German television channels ProSieben and RTL. Prior to her role as president, Hoehne held the position of Creative Director at Upgrade Media, driving strategic development, overseeing marketing initiatives, and orchestrating successful product placements for a wide range of clients. Helen also serves on the Board of Directors of the Golden Globe Foundation, which has awarded $55 million in grants to support arts, education, journalism, and film restoration programs for various non-profit organizations. Helen currently resides in Los Angeles.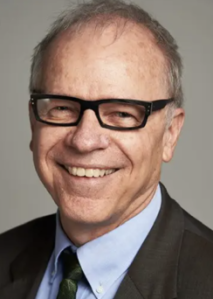 Executive Vice President
Tim Gray, former awards editor and Senior Vice President for Variety, is Executive Vice President of the Golden Globes, with oversight of the Membership Board of Directors. In 2021, he was named Print Journalist of the Year by the National Arts & Entertainment Journalism Awards. In his 40-plus years at Variety, he held a number of positions including Editor in Chief and wrote extensively about awards, including the Golden Globes. He has overseen special reports on important issues such as an 80-page study of Hollywood and violence, marriage equality, and criminal justice reform. He also is the author of the Rizzoli book, "Variety: An Illustrated History of the World," about world events and their connection, or disconnect, to entertainment, and he wrote "75 Years of the Golden Globe Awards," to honor their diamond anniversary.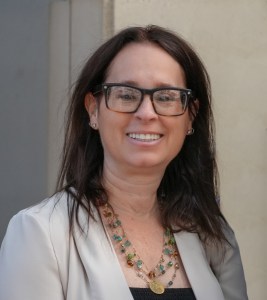 Karie DiNardo
Vice President for Operations and Business Development
With thirty years of experience in the entertainment business, having worked at Sony Pictures Entertainment, consulted for both Lionsgate and Warner Bros., Karie has strong relationships throughout the entertainment industry with key stakeholders. She is an invaluable asset to the Golden Globes leadership team. In her current role Karie is responsible for management of the daily business operations of the Golden Globes and oversees its ongoing relationships with studios, production companies, broadcasters, and agencies.