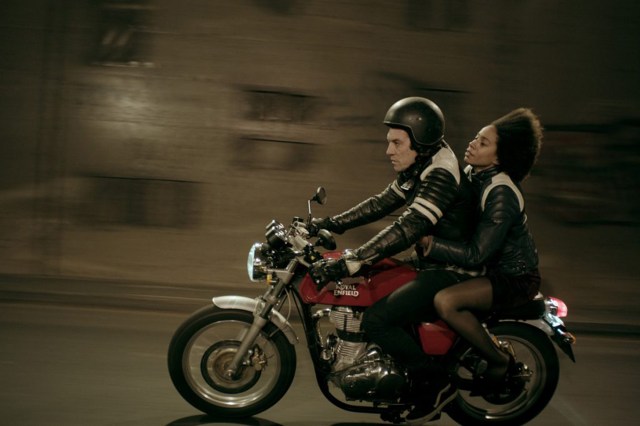 Amerika Square (Greece)
November 20, 2017
—
Rocio Ayuso
Winner of the FIPRESCI award at the Thessalonik Film Festival as Best Drama, Amerika Square (Plateia Amerikis) reflects the timely issue of immigration, which has brought Europe to the brink of a humanitarian and political crisis. Directed by Yannis Sakaridis, it is the Greek entry for the Golden Globe in the Foreign Language category.
The ensemble piece follows the story of Nako (Makis Papadimitriou), a frustrated man without a job still living in his parent's house and thinking the past was always better. His distaste for the new wave of immigrants flocking to the square where he grew up takes a toll on his mental judgment when he thinks of ways to alleviate what he sees as a disease.His best friend from childhood, Billy (Yannis Stankoglou), has a totally different approach to the same group, helping an African nightclub singer (Ksenia Dania) to escape her gangster protector. Mixed in the narrative is Tarek (Vassilis Kukalani) a Syrian immigrant who just wants a new beginning in Germany, away from the war and together with his daughter.
This is Sakaridis' second film as a director, after a long career as an editor. His first film, Wild Duck (2013), was a phone-hacking drama with political overtones. This time Amerika Square keeps the political tone but prefers to focus on the human aspect of the story and the response to the flood of immigration that Europe has been experiencing.
According to the director, who also did his own editing on this film, "Greece is seen today as a melting-pot, where all the scum rises to the top when you bring the refugee crisis to the boil". In his words, Amerika Square is a "fast-paced triptych" that gave him the opportunity to show the opposing forces of today's humanitarian challenges. "The three main actors created their roles by believing in them, by adding something of their own to them and by playing them personally. The film's aim is to draw credible characters in a recognizable setting without losing sight of the big social picture", added the filmmaker.
The area that gives the movie its title, Amerika Square, is one of the liveliest parts of Athens and was once considered the city's "Via Veneto". Today it is the center of an increasing number of refugees and a global cultural mix.