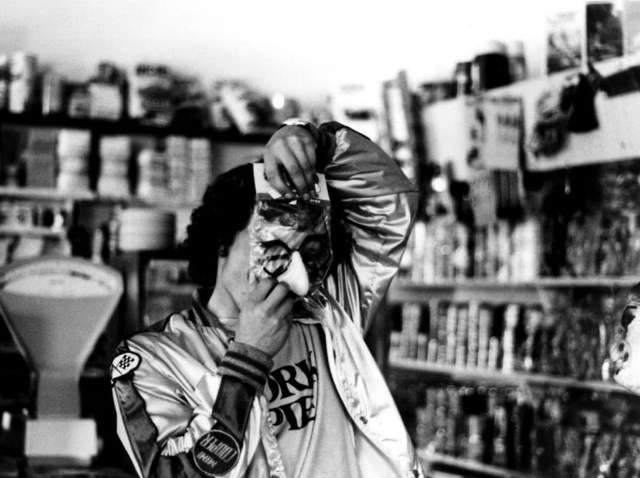 A Brief History of New Zealand Cinema
October 21, 2021
—
Noël de Souza
New Zealand's early film industry was small and mostly focused on documentaries. The government made films featuring the country's stunning landscapes to promote tourism. The National Film Unit was established in 1941 to foster national identity and educate the public. For many years, it was the only significant film production facility in the country. The first New Zealand film to be nominated for an Academy Award was the documentary Snows of Aorangi (1958), directed by Brian Brake.
The founding in 1948 of the Pacific Film Unit provided filmmakers with an alternative to government control, although its focus was still on documentary films. The arrival of television in 1960, with its hunger for content, provided a training ground for future filmmakers. The influence of the left-wing counterculture in the 70s opened up subject matter like feminism, Māori demands for equality, and labor disputes. Pacific Films produced numerous short films, as well as the three feature films made by John O'Shea in that period: Broken Barrier (1952), Runaway Killer (1964) and Don't Let It Get You (1966). Other independent companies included Neuline Film Studios and Morrow Productions.
Dramatic films began to be made in significant numbers only in the late 1970s, which has come to be known as the 'New Zealand New Wave'. One of the first feature films to get large audiences was Sleeping Dogs, directed by Roger Donaldson (1977). This dark political action thriller introduced Sam Neill as a leading actor.
The New Zealand Film Commission was formed in 1978 to encourage and promote the national film industry, and it was instrumental in getting films made, as well as defining what constitutes a New Zealand film — made primarily one made by New Zealanders, in New Zealand, on New Zealand subjects.
One of the most significant documentaries of the 80s was Patu (about the protests against the 1981 rugby tour of New Zealand by apartheid South Africa's Springbok rugby team) which was the first feature-length documentary directed by a Māori woman, Merata Mita.
1981's Goodbye Pork Pie, directed by Geoff Murphy (a classic road movie, fraught with cops and media attention) was the country's first local production to become a smash hit. It has often been considered to be the country's coming-of-age film. Melanie Read's 1984 thriller Trial Run was the first feature film to be written and directed by a woman. And Barry Barclay's Ngati (1987) was the first feature film to be written and directed by a person of Māori descent.
In the 1990s, New Zealand directors came to prominence who are now considered major international filmmakers. Jane Campion, one of the most highly regarded woman directors, won three Academy Awards for The Piano (1993). Peter Jackson's Heavenly Creatures (1994) and Lee Tamahori's Once Were Warriors received international acclaim and high grosses at the box office. Whale Rider (2002) directed by Niki Caro (in which a young Māori girl fights to fulfill a destiny her grandfather refuses to recognize) and The World's Fastest Indian (2005) directed by Roger Donaldson (which recounts Burt Munro spending years to rebuild a 1920 Indian motorcycle) both received critical acclaim.
Most New Zealand films are made by independent filmmakers, often on low budgets, with sponsorship from public funding. Due to the comparatively small size of its film industry, New Zealand produces many films that are co-financed by overseas production companies, and Hollywood films have increasingly used the country as a shooting location, as well as for post-production. Major productions such as Edward Zwick's The Last Samurai (2003); Andrew Adamson's The Chronicles of Narnia: The Lion, the Witch and the Wardrobe (2005); and James Cameron's Avatar (2009) are blockbuster examples.
It's hard to overstate the importance of Peter Jackson to the country's film industry. In the 2000s, he directed The Lord of the Rings trilogy, backed mainly made with foreign funding (helped by a tax break from the NZ government), using a largely local production crew, which helped create an enormous skill base in the film industry. This period saw the expansion of Jackson's film empire, with King Kong (2005) and The Lovely Bones (2009). He continues to live and make films in New Zealand.
Another notable celebrity out of New Zealand is the multi-talented Taika Waititi, who is a director/producer/screenwriter/actor. His 2010 Boy (in which a young Michael Jackson fan gets to know his criminal father) and 2016 Hunt for the Wilderpeople (a boy and his crotchety foster father are lost in the wild bush) are classic examples of New Zealand filmmaking.
Due to New Zealand's isolation from the rest of the world, film production has boomed through the worldwide pandemic because of the country's low infection rate and high safety precautions. Their future looks bright, with talented homegrown filmmakers, as well as International projects eager to film in (as Waititi has called it) "the Hollywood of the Pacific."