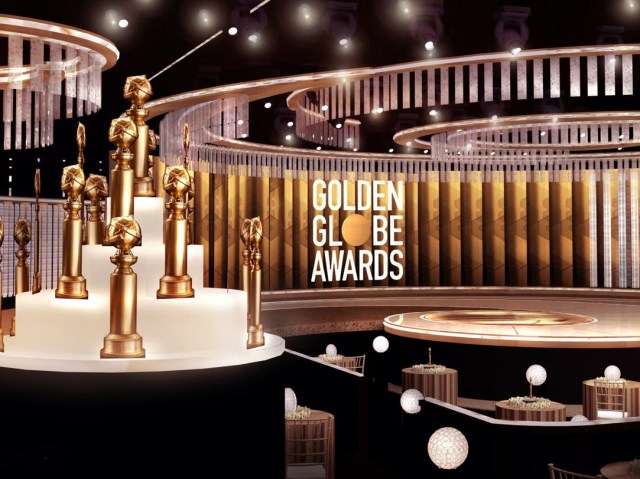 Dick Clark Productions and Eldridge Acquire Golden Globes®
Partnership Creates the Golden Globe Foundation, a California Nonprofit Public-Benefit Corporation
Dick Clark Productions (DCP) and Eldridge have acquired all the Golden Globes' assets, rights, and properties from the Hollywood Foreign Press Association (HFPA). The transaction will result in the winddown of the HFPA and its membership. The proceeds from the transaction, plus the existing resources of the HFPA, will transition into a newly formed Golden Globe Foundation which will continue the legacy HPFA's history of entertainment-related charitable giving.
As part of the transaction, DCP and its partners will plan, host, and produce the annual Golden Globe Awards® show and will pursue commercial opportunities for the Golden Globes across the globe. The 81st Annual Golden Globe Awards will take place on Sunday, January 7, 2024, kicking off the entertainment industry's highly anticipated awards season.
"We are excited to close on this much anticipated member-approved transaction and transition from a member-led organization to a commercial enterprise," said Helen Hoehne.
"Today marks a significant milestone in the evolution of the Golden Globes," said Todd Boehly, Chairman of Eldridge. "My partners at DCP and I are grateful to Helen and team for their commitment to the successful implementation of a robust approach to governance, the expansion of the diverse and international voting body, implementing a professional, safe, and accountable environment, and trusting new ownership with a new direction for the Globes."
"As stewards of the Golden Globe Awards, our mission is to continue creating the most dynamic awards ceremony on live television viewed across the world," said Jay Penske, CEO, Chairman and Founder, Penske Media, and CEO of DCP. "We have a great team in place to grow this iconic brand and captivate new and existing audiences to celebrate the very best in television and motion pictures."
The Golden Globe Awards, viewed in more than 220 countries and territories worldwide, will be controlled by DCP, the world's largest producer and proprietor of televised live event entertainment programming.