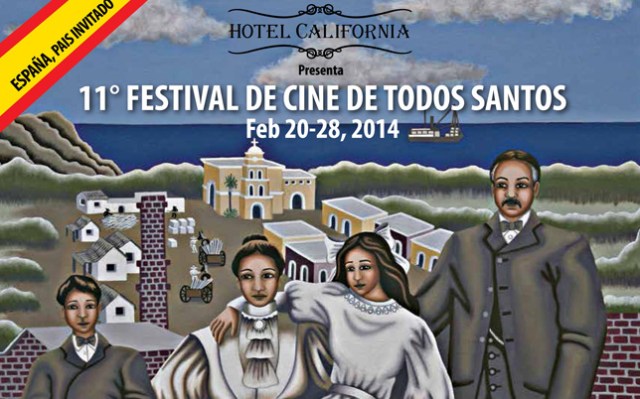 Film Festivals: Todos Santos
February 28, 2014
—
Elisa Leonelli
A long-standing tradition of the Hollywood Foreign Press has been to encourage our journalists to attend film festivals all over the world for the purpose of cultural exchange, to explain the goals of our association, to meet international filmmakers and invite them to submit their movies for Golden Globe consideration. We represent the HFPA at important international events like Cannes, Venice, Berlin or Sundance; we also recognize smaller festivals, where a shared passion for the art of cinema creates an exciting and fertile atmosphere. That is why this year I chose to visit the Todos Santos Film Festival (February 20-28, 2014) in Baja California Sur, Mexico, founded in 2004 by Sylvia Perel, originally from Buenos Aires, Argentina.
The program featured Spain as the guest country, with an homage to Luis Buñuel, comedies, documentaries, and films directed by women. It included short films, live action and claymation, made by local youth during summer workshops, like Trapiches de Todos Santos about a sugar mill landlord in the 1920s who cuts off the water supply for farmers.
The year-round Leonardo Perel Film School opened this year, in memory of Sylvia's husband, the beloved teacher of the Youth in Video program, who passed away in 2012. At the opening night gala a mariachi band played in the old plaza, accompanying traditional Mexican dances and modern flamenco performers. During the past 30 years American and Italian expats have gentrified this Mexican town (founded around an oasis by Jesuit Missionaries in 1723), opening art galleries, crafts shops, gourmet restaurants and fancy hotels. Local artists like Gloria Maria V. support the festival by donating paintings, restaurants like the Distillery and the hotels California and Guaycura contribute dinners and accommodations.
It was an inspiring experience to witness how the entire town came together, under Sylvia's warm leadership, to make the festival a success, and to insure that young Mexicans learn how to make films as a powerful form of expression.