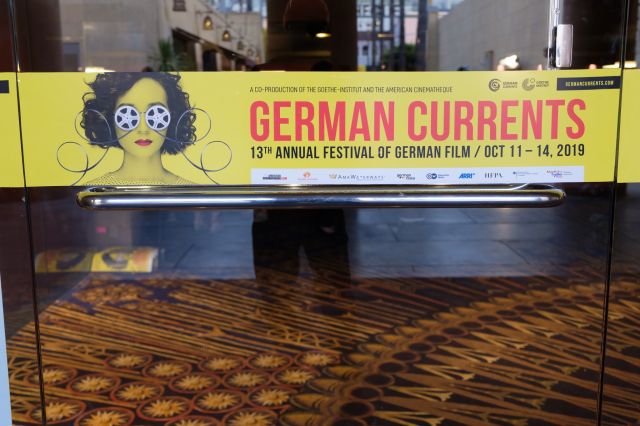 German Currents Film Festival at Hollywood's Egyptian Theatre
October 14, 2019
—
Ersi Danou
A partnership of the Goethe-Institut, Friends of Goethe in Southern California and the American Cinematheque produced the 13th showcase of new German films in Los Angeles, this past weekend, October 11-14, 2019.
Although Germany yields a considerable number of films annually and holds one of the biggest European film festivals, the Los Angeles event seems to be marked by a "less is more" attitude, and has remained unaffected by the ambition to match the surrounding Hollywood flare. Hosted at the beautiful Egyptian Theatre, German Currents gave a modern but elegant impression with a yellow, red and black program book and poster as well as carefully curated content and a tribute to German Director Andreas Dresen.
The festival opened with the new film by Andreas Dresen, Gundermann, the biographical story of East German singer-songwriter Gerhard "Gundi" Gundermann, who worked as a coal miner in the morning and a performer at night, and was loved for his sentimental and political ballads while the country was still divided. As the Director of Goethe-Institut and the Festival Lien Heidenreich-Seleme pointed out, this was a meaningful choice that commemorated the 30th anniversary of the fall of the Berlin wall. The film was presented by Andreas Dresen in person, who is widely known in Europe for his passionate and loving stories.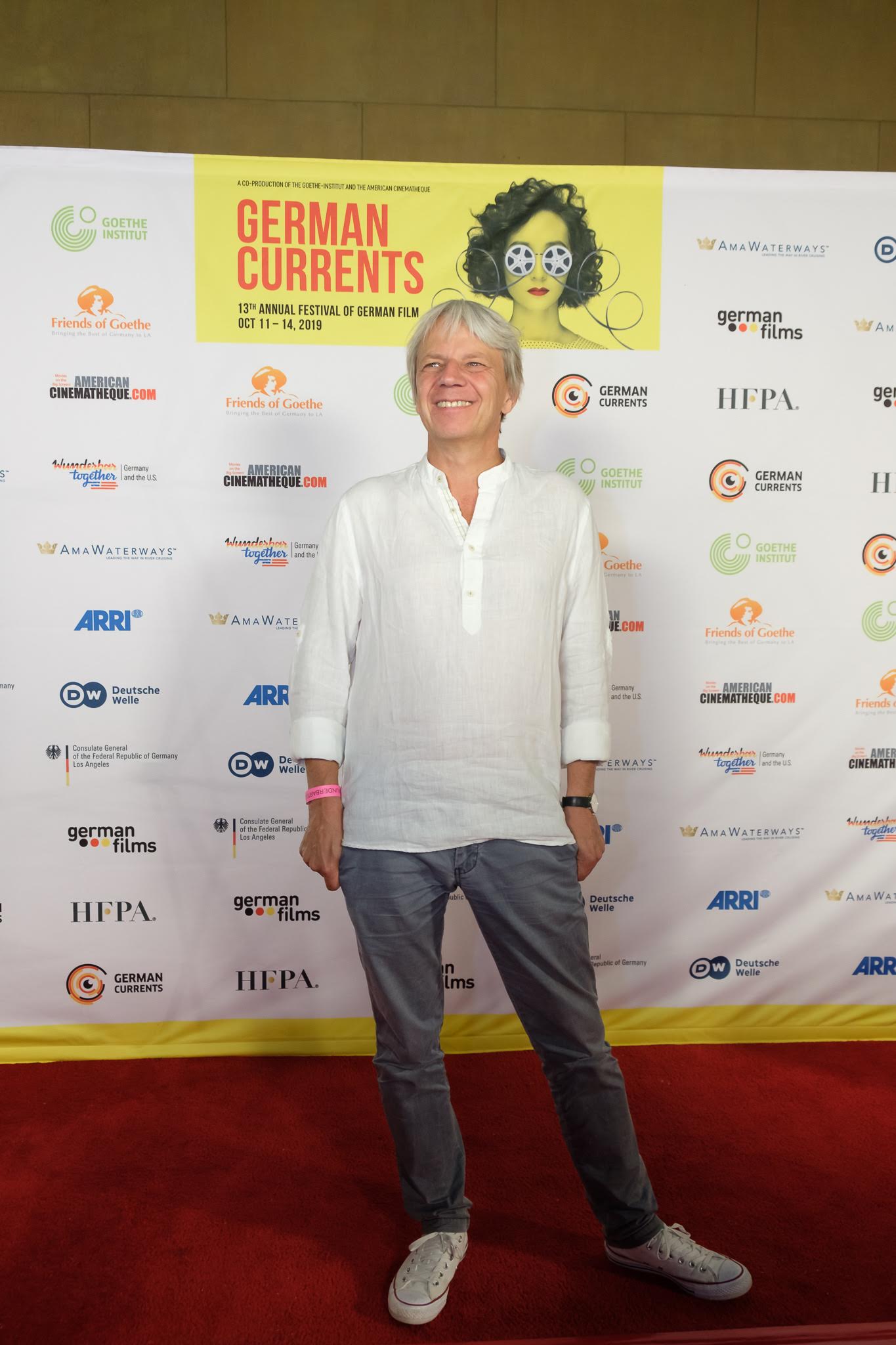 On Saturday, the festival unfolded starting with a conversation with Andreas Dresen moderated by HFPA Member Helen Hoehne and followed by a filmmaker brunch at Villa Aurora in Pacific Palisades. Next Generation Short Tiger, a program of some of the best new shorts from Germany, was shown in the late afternoon at the Egyptian followed by two features: Leif In Concert Vol. 2 and The Most Beautiful Couple. Sunday's program offered a children's matinee with Rocca Changes The World and featured two more films, 303 and The Mover, which concluded this year's showings.
Attention to relationships seems to color this edition of German Currents. Life absurd as a dingy bar in Leif In Concert Vol. 2, the trauma of sexual assault in The Most Beautiful Couple, a love affair as a road trip in 303, and the strain of poverty and familial relationships gone wrong in The Mover (Atlas) delineate a universe where people struggle to recover, heal and redefine themselves.
Serendipitous was The Mover protagonist's dialogue line that everyone must carry their self-imposed burden. At the same time, one may also perceive a subtle confusion in the new dynamics of society as portrayed by German Cinema. In the same film, German workers clash with a new sector in their midst – Arab workers. Their different codes of conduct cause misunderstanding and disastrous violence. One's love of animals is mocked by the other's strictly patriarchal hierarchy. A father's love of his son is fragile and damaged in one and held on a pedestal in the other. One is left with a sense of ambivalence and uncertainty that can be faced only with the warmth of love.
Luise Heyer, the star of both Leif In Concert Vol. 2 and The Most Beautiful Couple, and Rainer Bock as The Mover stood out for their acting prowess. All in all, the showcased films exhibited excellence in craft, tinted by a familiar European sensibility.