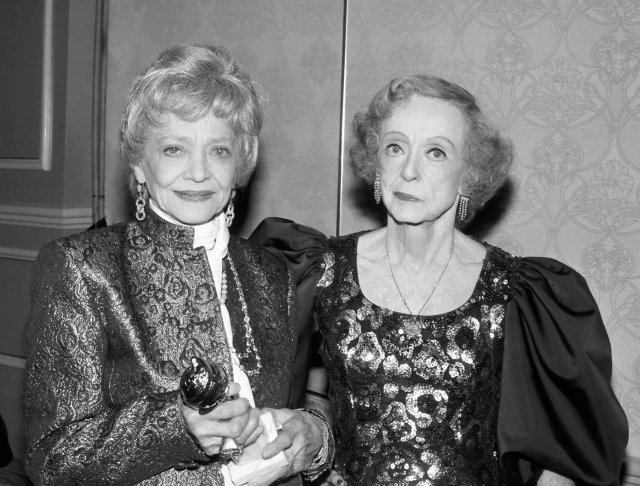 Golden Globe Moment: Bette Davis and Sylvia Sidney, 1986
January 2, 2019
—
Elisa Leonelli
Bette Davis, 78, attended the 43rd Golden Globes held Friday, January 24, 1986, at the Beverly Hilton hotel, after recovering from a stroke in 1983. On stage she presented the Best Picture award to Sydney Pollack for Out of Africa, backstage she posed with her contemporary, actress Sylvia Sidney, 76, Golden Globe winner as Best Supporting Actress for the TV movie An Early Frost.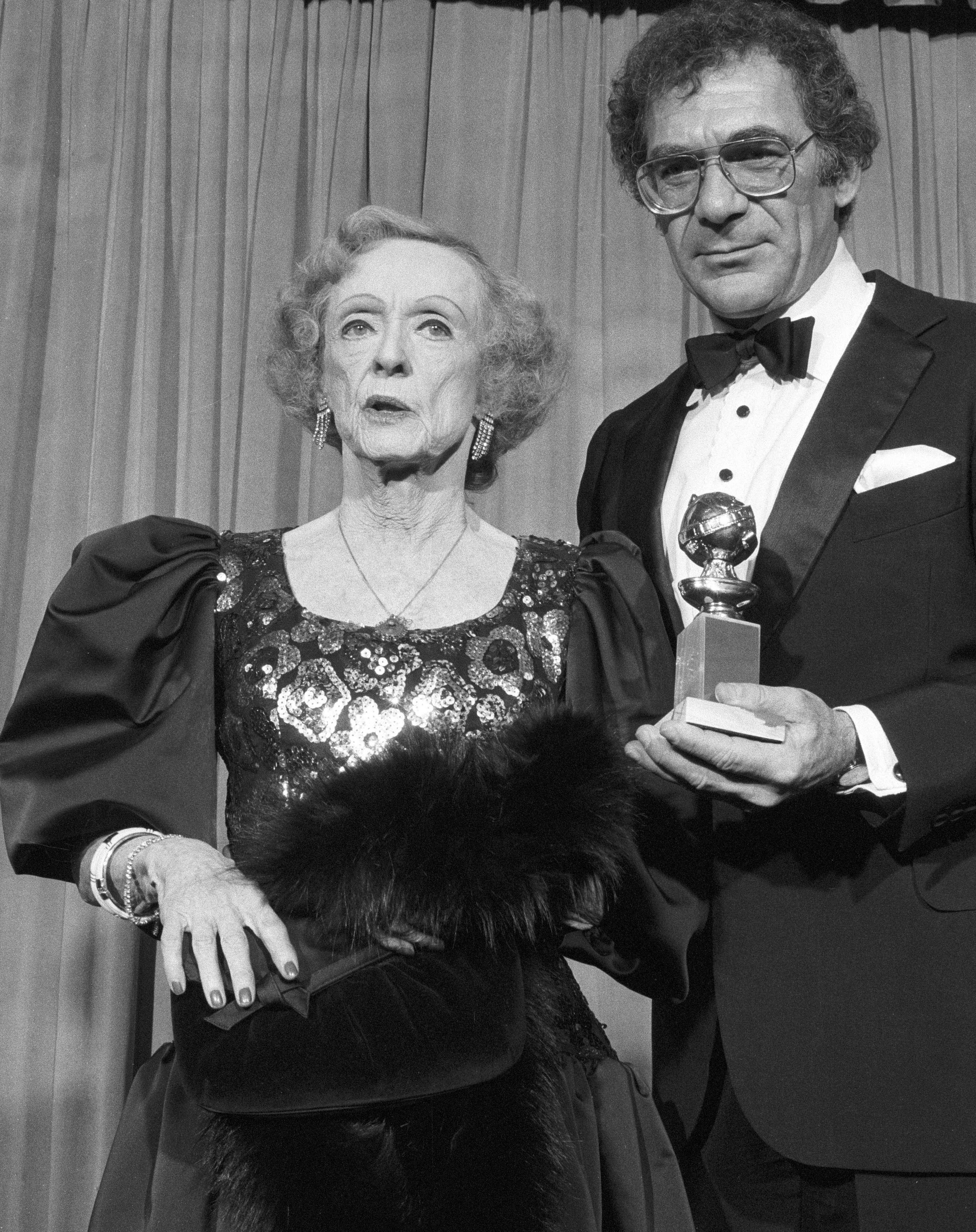 Bette Davis had received a Cecil B. deMille award in 1974.
Both actresses had started acting in Broadway plays, before becoming movie stars in 1930s Hollywood. Sidney was born in the Bronx, the daughter of Eastern European Jewish Immigrants. Davis was born from an Anglo family in Lowell, Massachusetts.