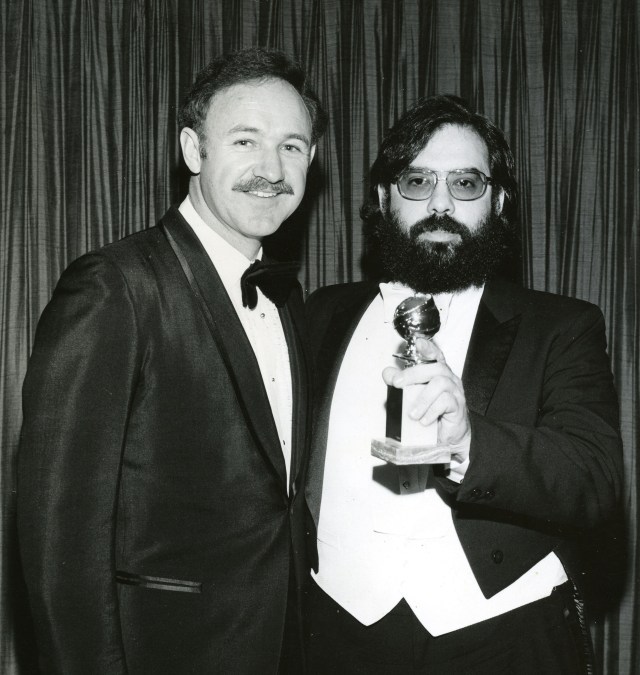 Golden Globe Moment: Francis Ford Coppola and Gene Hackman, 1973
December 21, 2021
—
Elisa Leonelli
A bearded
Francis Coppola
wins a
Golden Globe
as Best Director for
The Godfather,
at the awards ceremony held Sunday, January 28, 1973, at the Century Plaza Hotel. Presenting him with the trophy is
Gene Hackman
, who was shooting
The Conversation,
directed by Coppola. Coppola won a second Golden Globe that same night for Best Screenplay, shared with Mario Puzo, for
The Godfather
. Coppola would win Best Director again in 1980 for
Apocalypse Now
, and Best Score shared with his father
Carmine Coppola
.