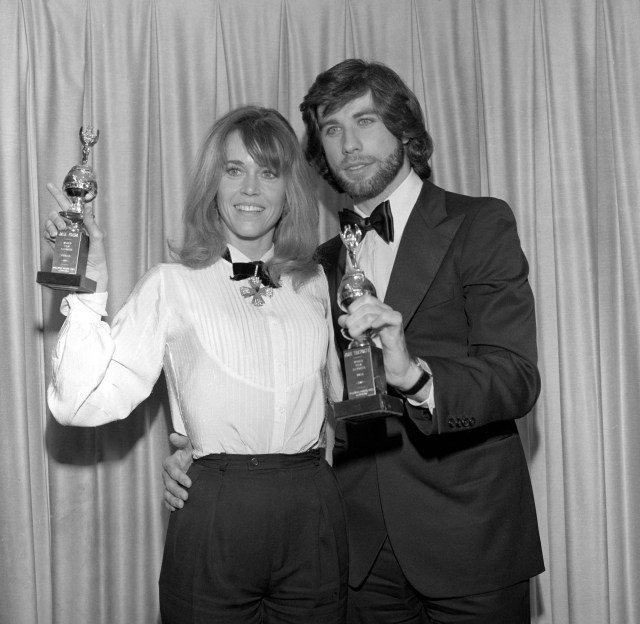 Golden Globe Moment: Jane & John, 1979
December 25, 2021
—
Elisa Leonelli
Jane Fonda
and
John Travolta
receive a special Golden Globe as World Film Favorites at the 36th Golden Globes, January 27, 1979, at the Beverly Hilton Hotel. This award, discontinued in 1980, was determined according to the results of a worldwide survey by the Reuters News Bureau.
In 1951, 1952, 1953 the splinter group FPAH (Foreign Press Association of Hollywood) gave a trophy called the
Henrietta
,
a tall statue of a woman, to all winners at their World Film Favorite Festival.
Jane Fonda won the World Favorite award three times, also in 1973 and 1980. She won the Golden Globe for Best Actress in 1979 for Coming Home, in 1978 for Julia, and in 1972 for Klute. In 1962 she won an International Recognition award for Tall Story. John Travolta won a Golden Globe for Best Actor in 1996 for Get Shorty.