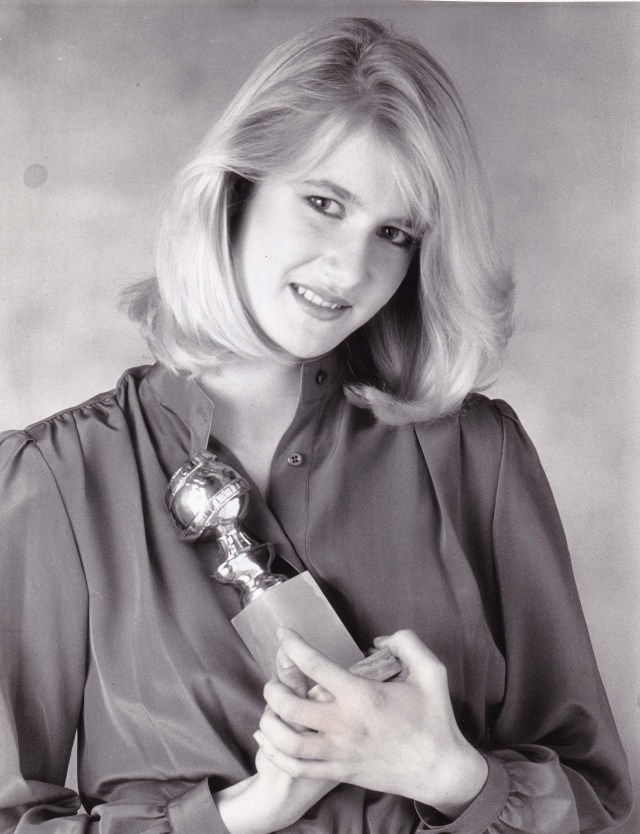 Golden Globe Moment: Laura Dern, Miss Golden Globe 1982
January 15, 2019
—
Elisa Leonelli
Laura Dern,
daughter of actors
Bruce Dern
and
Diane Ladd
,
was chosen as Miss Golden Globe at age 15, for the 39th awards to be held on Saturday January 30, 1982 at the Beverly Hilton hotel.
Traditionally, starting in 1963, the daughter, and occasionally the son (John Clark Gable in 1995), of Hollywood actors are
selected every year
by the HFPA board as Miss or Mr. Golden Globe to help presenters hand out trophies. Other choices were
Melanie Griffith
, daughter of
Tippi Hedren
, in 1989, and Dakota Johnson, her daughter with
Don Johnson
, in 2015.
Starting with the 75th anniversary ceremonies in 2018, the name was changed to Golden Globe Ambassador, to make it gender neutral.
Laura Dern was nominated seven times and won four Golden Globes.