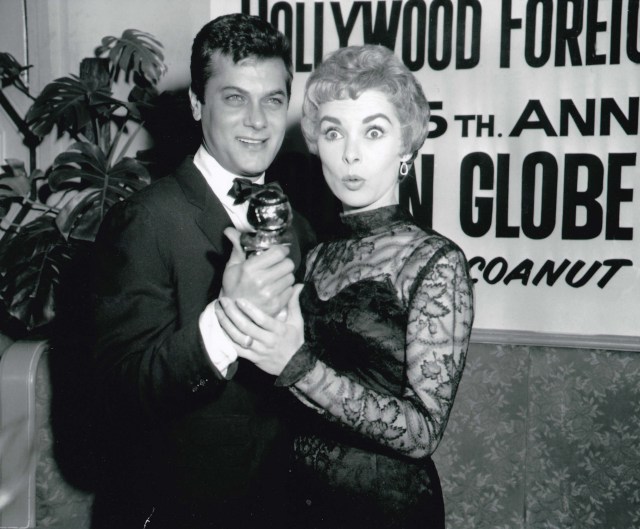 Golden Globe Moment: Tony Curtis and Janet Leigh, 1958
January 22, 2019
—
Elisa Leonelli
Tony Curtis, winner of the special award for World Film Favorite with the presenter, his actress wife Janet Leigh, backstage at the Golden Globes, Wednesday, February 26, 1958, Cocoanut Grove, Ambassador Hotel, Los Angeles.
Janet Leigh won a Golden Globe as Best Supporting Actress in 1961 for
Psycho,
directed by
Alfred Hitchcock
. Tony Curtis and Janet Leigh are the parents of actress and twice Golden Globe winner
Jamie Lee Curtis.