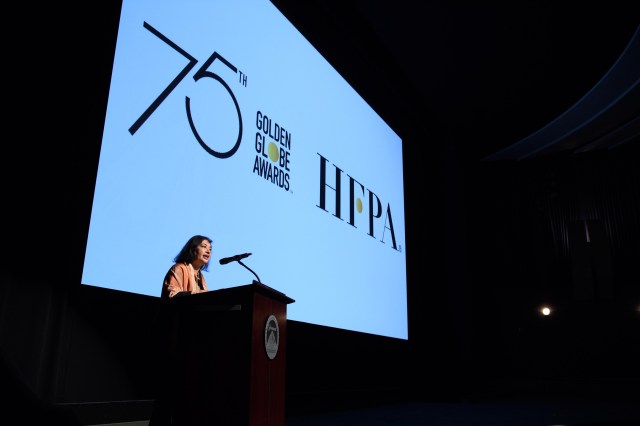 Golden Globes 75th Anniversary Special Has Hollywood Premiere
The Golden Globes 75th Anniversary Special will air Wednesday, December 13 at 8 pm (7 Central) on NBC. The star-studded show is part of our 75th Anniversary celebrations and will be a funny, poignant and celebratory walk down memory lane featuring clips, exclusive behind-the-scenes goodies, original interviews and the special memories of those who, through the years, have become part of our Golden Globe family. Produced by dick clark productions (dcp) in association with the HFPA, the two-hour special will be hosted by Eric McCormack and Debra Messing.The program received a special premiere at Paramount studios with HFPA members and special guests in attendance, including Lauren Ash, Kyle MacLachlan, Michael Stuhlbarg, Niecy Nash, Marcc Rose, Emily V. Gordon and Kumail Nanjiani, Arnaud Valois, Kaitlyn Dever, Tommy Dorfman, Eric McCormack, Wavyy Jonez and Alicia Silverstone, HFPA President Meher Tatna, dick clark productions Executive VP Barry Adelman and Robert Greenblatt, chairman of NBC Entertainment were on hand to introduce the special.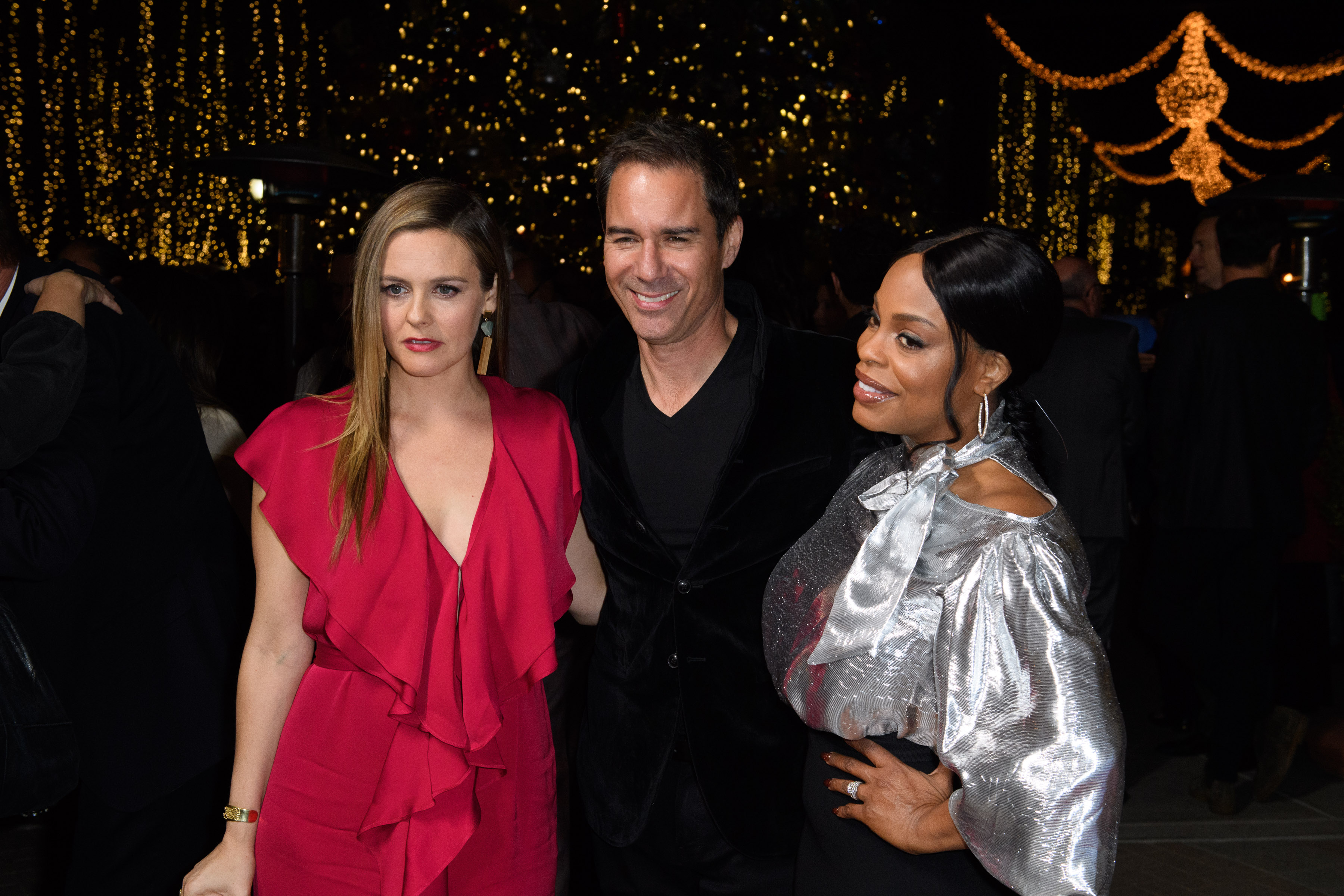 hfpa
The Song of Bernadette
took
best
picture that year
). The Special, she added, will give fans a feel for the road traveled by the awards since then. "Thank you, Eric, for hosting our special," she added addressing McCormack, "please tell Debra I want those earrings"."We're in the midst of Hollywood history tonight," said Greenblatt. "75 years is extraordinary. NBC has its own anniversary and that is 25 years of broadcasting the Globes with the HFPA. We are thrilled and look forward to 25 more. We know that the Globes are the icing on the cake, but it's also what funds the philanthropic activities that this group does"."As you're watching the show tonight," said Adelman, "to those of us who decided to enter this business, there's a certain inspiration that brought us to the entertainment world. That's captured in these clips. You see it in the winners, you see it when they've accomplished something truly special and (their reactions on the Globes stage) reveal why it means so much to them."The program will showcase the best moments spanning 75 years of Globes history, featuring the biggest film and TV stars, red carpet highlights and fashion throughout the years. During the show, the Top 15 winners of Golden Globe history, as voted by HFPA members will be counted down. The best-ever red carpet dresses will also be featured as chosen by fans. The special will also feature new and exclusive interviews with
Amy Adams
,
Jake Gyllenhaal
,
Christine Lahti
,
N
icole Kidman
,
Julia Roberts
, Jacob Tremblay,
Kate Winslet
, Brad Goreski and more. Celebrating the nonstop glamour, humor, heartfelt speeches, classic moments – and the very best from Globes hosts like
Amy Poehler
,
Tina Fey,
Ricky Gervais and Jimmy Fallon.The HFPA and dcp will present the 75
th
Annual Golden Globe Awards on Sunday, Jan. 7, 2018. The ceremony will air on NBC live coast-to-coast at 9 p.m. ET/ 8 PM Central Nominations will be announced Monday, Dec. 11.