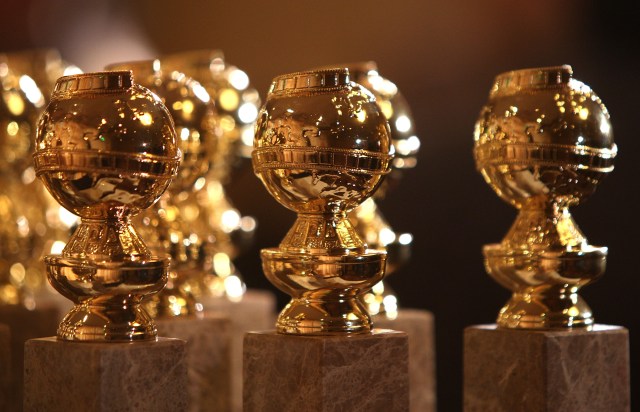 Golden Globes Renew Broadcast Deal
The television home of the Golden Globe Awards for the past 23 years, NBC has signed a new eight-year deal with the Hollywood Foreign Press Association (HFPA) and dick clark productions (dcp) that begins with the upcoming Jan. 6, 2019
The three-hour telecast will air live on NBC coast to coast at 8 p.m. ET/5 p.m. PT. Nominations will be announced on Dec. 6.
"We look forward to airing the Golden Globe Awards on NBC for the next eight years at least," said Robert Greenblatt, Chairman, NBC Entertainment. "We've been the proud home of the Globes since 1996, and over those decades we're honored to have been part of its transformation into Hollywood's most joyous awards ceremony. And this year will be no different."
"The members of the HFPA are delighted to continue our long association with NBC," said Meher Tatna, president of the HFPA. "We are looking forward to celebrating our 24th show together on Jan. 6."
"We couldn't be happier to have the Golden Globes remain with NBC," said Mike Mahan, CEO, dick clark productions. "dcp, the HFPA, and NBC have shared a great history with this show and we anticipate many spectacular years ahead."
The Golden Globe Awards, often referred to as Hollywood's Party of the Year, is one of biggest nights on the calendar for live viewing. It's also one of the few awards shows that combine the best of both film and television.
The 2018 Golden Globe Awards telecast averaged a 5.0 rating in adults 18-49 and 19 million viewers, according to Nielsen Media Research, putting it ahead of every show on television from the previous 10 months in total viewers, since the prior year's Academy Awards. The Golden Globes led NBC to the nightlong win in total viewers despite NFL playoff competition.
Produced by dick clark productions in association with the HFPA, the Golden Globe Awards are viewed in more than 210 territories worldwide.
Meher Tatna is President of the Hollywood Foreign Press Association. Allen Shapiro, Executive Chairman of dick clark productions, Mike Mahan, CEO of dick clark productions and Barry Adelman, Executive VP of Television at dick clark productions, will serve as executive producers.
The HFPA was represented in the negotiations by Joe Calabrese and Kendall Johnson of Latham & Watkins' Entertainment, Sports and Media practice.