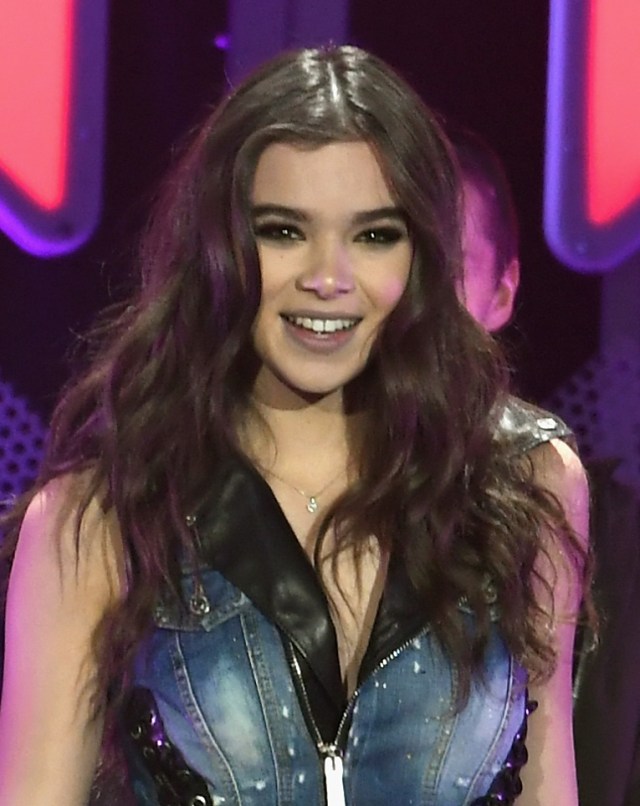 Hailee Steinfeld
December 30, 2016
—
Ruben V. Nepales
Hailee Steinfeld bids goodbye to her teenage years with a fittingly memorable performance in writer-director Kelly Fremon Craig's The Edge of Seventeen.
The California native, who turned 20 last December 11, has blossomed into a stunning young woman, no longer the kid we first met when she made her major screen debut in the Coen brothers' western, True Grit. Back then she also debuted on the Golden Globe Awards stage when she presented with Justin Bieber in 2011.
Only 13 when she filmed True Grit, Steinfeld earned an Oscar Best Supporting Actress nomination as Mattie Ross, a gutsy frontier girl determined to track her father's murderer. The young actress stood out even amid such veteran co-stars as Jeff Bridges, Matt Damon and Josh Brolin.
Steinfeld spent the next years literally growing up in front of the cameras, appearing in such films as John Carney's Begin Again, Carlo Carlei's Romeo & Juliet (as William Shakespeare's tragic young heroine), Gavin Hood's The Keeping Room, Elizabeth Banks' Pitch Perfect 2 (she's returning in the third installment) and Peter Billingsley's Term Life.
Now, she's in the swirl of the awards season again since she cinched a Golden Globe Best Actress in a Motion Picture – Musical or Comedy nomination for In the coming-of-age comedy-drama, produced by Golden Globe winner James Brooks, Steinfeld plays Nadine, whose unhappy high school life became even unbearable when she discovers that her best friend is dating her older brother. Steinfeld benefits from the nuanced, realistic script of Fremon Craig, who interviewed many young teen girls as part of her research. It is also Fremon Craig's feature directing debut.
"One thing that stood out about this script was the dialogue, the language," Steinfeld pointed out. "I have read contemporary pieces before and I have always felt slightly confused by them. With this one, there was never a moment where I felt like this was unnatural or unreal. It's so honest, truthful and raw."
That Steinfeld stands her ground opposite the veteran Woody Harrelson (as Nadine's wisecracking high school teacher who becomes her confidante) reflects her considerable acting talents. "That man kept me on my toes the entire time we were working together," Steinfeld commented about Harrelson. "He kept me thinking constantly."
Steinfeld stressed that growing as an actress and improving her craft is her lifelong commitment. "I truly believe that the learning never stops," she declared."I feel like I have been put through these master classes with the movies that I have made and the filmmakers that I have met, had conversations with and the opportunity to work with. I've been working with different acting coaches constantly."
The Edge of Seventeen finally gave her a chance to work with acting coach, Larry Moss, whom she has always wanted to have classes with since she was 15. "It was the most life-changing experience of my life," Steinfeld said. "Between that and my first film when I was 13, I have not stopped learning. I don't think I will ever stop. I have a lot that I don't know that I can't wait to learn."