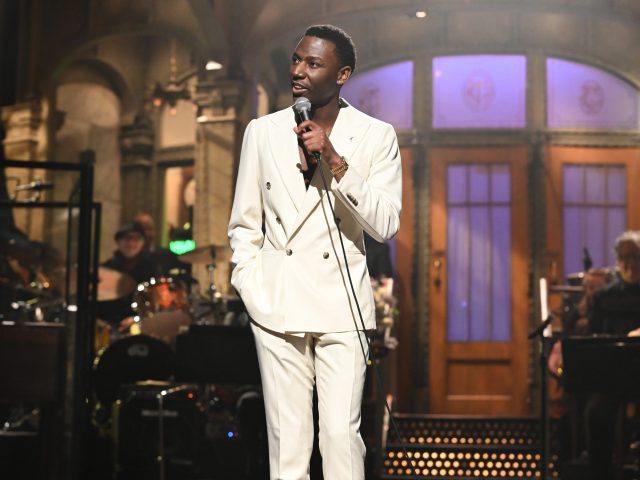 Jerrod Carmichael Named Host for the 80th Annual Golden Globe® Awards
"Hollywood's Party of the Year®" returns to celebrate a milestone anniversary with iconic stars from TV and film.
One of the most influential voices in comedy, Jerrod Carmichael is set to host the 80th Annual Golden Globe® Awards, the Hollywood Foreign Press Association® (HFPA), dick clark productions, and NBC announced today.
The three-hour telecast serves as the official kickoff to the 2023 award season and will air live coast to coast on Tuesday, Jan. 10, 2023, at 8 p.m. ET/5 p.m. PT from The Beverly Hilton in Beverly Hills, Calif., on NBC and Peacock.
"We're so excited to have Jerrod Carmichael host the historic 80th Golden Globe Awards. His comedic talents have entertained and thrilled audiences while providing thought-provoking moments that are so important in the times we live," said Helen Hoehne, President of the HFPA. "Jerrod is the special kind of talent this show calls for to kick off the awards season."
"Jerrod is a phenomenal talent with a fresh perspective and excellent comedic style," said Jesse Collins, executive producer and CEO of Jesse Collins Entertainment. "We're all thrilled to have him host this year's show."
The Golden Globe Awards is one of the biggest nights on the calendar for live viewing. It's also one of the few awards shows that combine the honorees of both film and television.
Produced by dick clark productions and Jesse Collins Entertainment in association with the HFPA, the Golden Globe Awards are viewed in more than 210 territories worldwide. Helen Hoehne is president of the HFPA. Jesse Collins and Dionne Harmon will serve as executive producers.