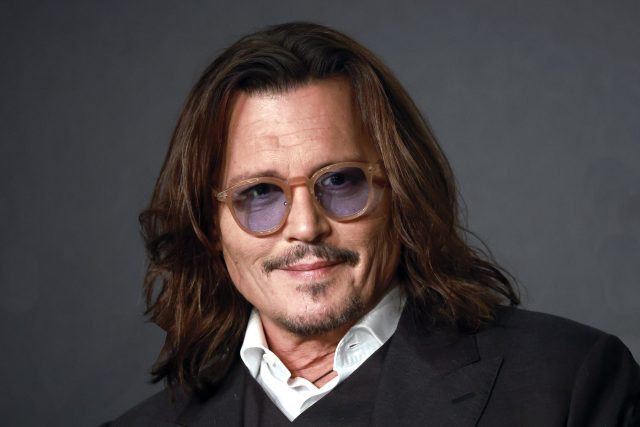 Johnny Depp – A New Chapter at 60
June 9, 2023
—
Elisabeth Sereda
When Johnny Depp walked the red carpet in Cannes three weeks ago on opening night – he plays Louis XV in Jeanne du Barry – it was the first time in years that he had made headlines in connection with his profession instead of his personal life. At 60, the Golden Globe-winner is ready for more film projects and a comeback of sorts.
It is no coincidence that one of Johnny Depp's heroes has always been Marlon Brando. An incredibly gifted actor, Brando was also a bad boy, known as "The Wild One" in his younger years. Depp met and worked with Brando and quotes him often as the man who gave him the best career advice: "Never make too many films or people will get sick of you. Don't play the same part over and over. There's only so many faces you have and too many actors in this business who sell out," Brando reportedly said to him. For the most part, Depp followed this wise recommendation. With the exception of the Pirates of the Caribbean franchise, his roles are as varied as they are colorful and range across all genres.

He has always admired Buster Keaton and Charlie Chaplin, two icons of the silent era: "Anyone who says that comedy is harder than drama is absolutely right. To be funny you gotta play serious. And they couldn't even use words. It was all movement and mimicry. Even today, what is not said, is most important to me as an actor."
He was born in a small town in Kentucky and grew up in Florida, neither of those places famous for its cultural or intellectual edge. His biological father was not around much, and it was up to his mother to raise him: "My mom is an interesting bird. She grew up very, very poor, it sounds like something you read about in Mark Twain, but she was born in a shack in Eastern Kentucky. When I was about to go to school for the first time, she said to me, 'If anybody lays a finger on you, pick up a brick and lay them out.' I found that it worked. Not necessarily a brick, but the metaphor of a brick. Essentially, what she was saying to me was, 'Never, ever allow injustice to be flung upon you.' And I will never be able to shake it. That injustice doesn't just apply to me, it also applies to the people I love."
As a young teen he found music: "The age of 12 was a magical moment for me because I discovered the guitar, and I don't remember anything afterwards. I don't remember puberty. I just locked myself in a room and played the guitar at the age of 12 and I came out at about 15." At 17, he went to L.A. and met a young actor named Nicolas Cage, who talked him into going on a few auditions. After a few bit parts he landed the TV series 21 Jump Street and became a teen idol. Tim Burton turned him into an actor, and is the director Johnny has made some of his most interesting films with. From Edward Scissorhands (1990) to Sweeney Todd (2008), for which he won a Golden Globe for Best Actor, to Dark Shadows (2012) they made eight films together. The actor got rich with the Pirates films and even bought himself an island, Little Hall's Pond Cay in the Bahamas.
The ups and downs he has experienced in his personal life have never affected his job. He is known in the industry as versatile, an actor who often does the unexpected. And he has remained interesting and exciting because of it. We once asked him what he would like his legacy to be. He answered this rather imposing question with his usual modesty: "My legacy in the world? I can't see myself in that sense. I'm just an actor."
Not "just" an actor anymore, though: Depp is in pre-production on a film called Modigliani about the Italian painter. He won't play the title role but serve as director instead. One of the stars he has already cast? Al Pacino.