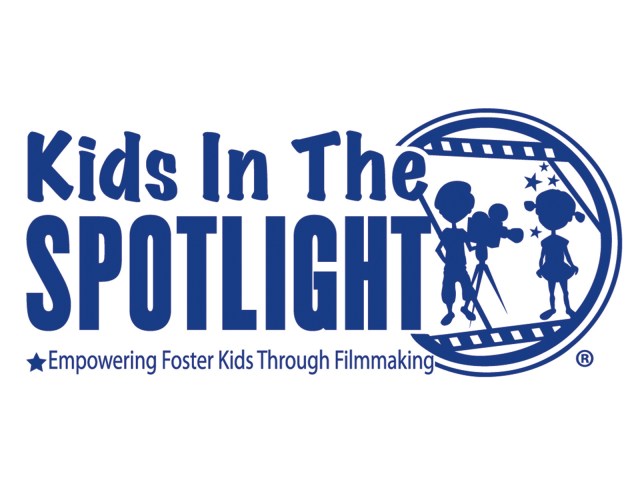 KITS (Kids in the Spotlight) Screenwriters Debut
April 24, 2021
—
Ersi Danou
Kids in the Spotlight (KITS) provides screenwriting and film production courses to young adults in Los Angeles' foster care system. The founder, Tige Charity, stands behind this courageous effort to give underprivileged youths a creative outlet, which sometimes turns out to be life-changing. Within a year the KITS kids have the opportunity to tell their stories through the medium of film. With the guidance of instructors, they write 7-page scripts, in whose productions they then participate by acting in and filling in various positions – through directing and editing are reserved for professionals. During the Covid-19 lockdown, all production halted but the screenwriting continued.
The live online reading on April 23rd of four screenplays in the presence of about 50 enthusiastic supporters was a testament to the vigor and effectiveness of the KITS program. The young writers will compete through three rounds of judging for the 1st, 2nd, and 3rd places. The tοp winner is going to be produced with the organization's resources. Additionally, Charity announced the launching of a capital campaign for a "Production Studio for a Cause", a facility that would be owned by Kids in the Spotlight and would be commercially exploited for the benefit of foster youth. "We are looking to purchase our own building," Charity declared, "can you believe it? We want to make sure these kids know they are loved and valued, and that they are educated and employed!".
Martin Russell Johnson, Program Director, ran the reading while actors, KITS youths and other professionals acted the dialogues. Board members, KITS ambassadors, instructors, interested professionals, a couple of HFPA members, were all ready and willing to support, offer constructive criticism and cheer on the youth. Each writer was tasked with presenting their work in 45 seconds.
Teenager Tatiahna Bentley went first with Stronger, a story about an aspiring songwriter in her early 20s who has to deal with the residues of trauma and abuse before she ends up affirming that "I will fly, and I will succeed!".
Jesus Ledezma moved his audience with his bilingual Doble Filo (Double Edge) about a boy raised by a single Mexican mother who struggles to make ends meet. The strict but loving mother-son relationship, the absence of a father, dealing with poverty, doing menial work and the threat of the mother's deportation are all compacted within the metaphor of the hero's stealing a clean razor in order to shave his unruly facial hair. Ledezma talked about "the Chicano struggle that maybe people don't see". There was no question his message got across to this audience despite half the dialogue being in Spanish.
106 Lbs recounts the story of another episode of female empowerment. "I want to show and help you all fall in love with wrestling," said author Marina Aguayo. Yet, listening to her words, it quickly becomes obvious that what one gains here is not so much love for the sport as insight into the heart of a girl who craves independence. The heroine confronts her male peers, dad and coach, and, in the end – thanks to her fighting spirit – she gets what she wants.
22-year-old James Gutierrez grew up in a loving foster family and is now in his junior year in college. His script, Rainy Day, takes a symbolic approach to the life of a boy – presumably himself – who must go through hell before he finds peace. His experience with the KITS writing program "was one of the biggest challenges and blessings in my life," he said in a calm, moving tone. His script begins with a baby being born but immediately snatched away from his mother by his drunk father and thrown in the garbage shaft. The consequent life of "Persecute" the toddler, boy, adolescent and young adult is seen as a journey through pain toward suicide, which is only reversed by self-love and the love of foster parents – ultimately turning the garbage shaft into a tunnel with light at the end.
Creators and audience exchanged warm and sincere words of encouragement – how delighted were the latter to be able to guide the former in their creative battles with their unusually challenging predicaments. "The thing that plagues my mind every day," said Gutierrez, "is how to get out there and tell my stories" – 'out there' being the entertainment world.
There was something else… In one way or another, the adult audience expressed the same thing, namely their appreciation for witnessing the becoming of young creators – ones who are willing to face their feelings and their environment head-on. A volunteer reader, Vincent Cugno, articulated it most precisely: "What you are doing is you're making change".