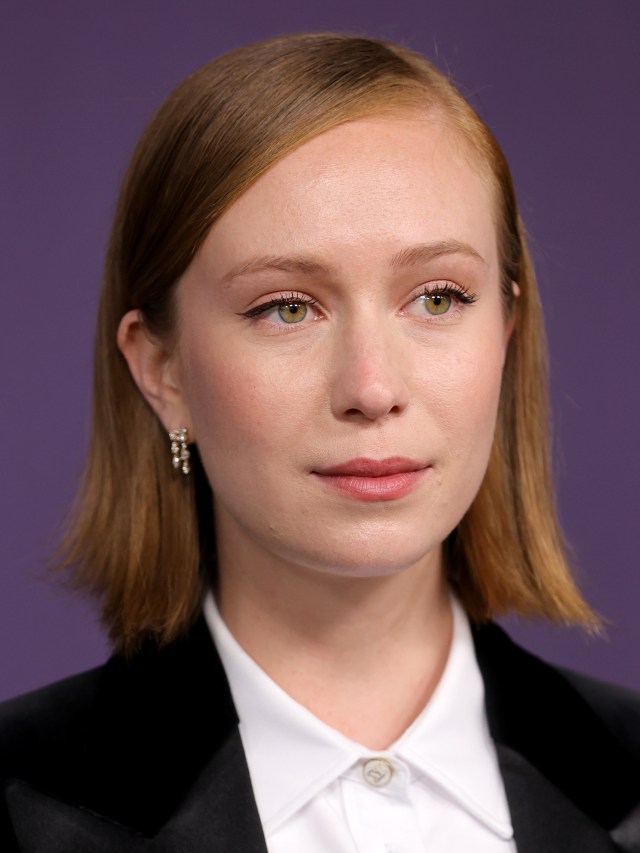 Nominee Profile 2022: Hannah Einbinder, "Hacks"
December 26, 2021
—
Brent Simon
Good comic timing and a sense of humor are highly personal traits. But in the grand debate of nature-versus-nurture, it surely doesn't hurt to grow up in a whip-smart environment where rejoinders and impressions are part of one's daily diet, every bit as much as food and water.
As the daughter of original Saturday Night Live cast member Laraine Newman and comedy writer Chad Einbinder, as well as the niece of comedy writer Tracy Newman (who among many other credits notably co-wrote Ellen's Emmy Award-winning "The Puppy Episode"), Hannah Einbinder clearly has comedy hardwired to her very being — she's described it as her family's primary 'love language.' And it's that background, along with the sense of her own strong, singular offscreen worldview, which moor and inform her highly engaging work on Hacks, for which the 26-year-old performer recently received her very first Golden Globe nomination for Best Performance by an Actress in a Television Series – Musical or Comedy, one of three overall for the show, alongside co-star Jean Smart, as well as the series itself.
Co-created by Lucia Aniello, Paul W. Downs, and Jen Statsky, the first-year HBO Max comedy-drama explores the twisted mentorship which develops when Ava Daniels (Einbinder), an ambitious 25-year-old comedy writer whose social media meltdown has rendered her occupationally radioactive, finds herself forced to take up work as a joke-writer for Deborah Vance (Smart), a legendary, hard-working comedienne who has nevertheless settled into a comfortable and somewhat creatively complacent residency in Las Vegas. The pair's working styles (and everything else) are quite different, but after no small amount of contentiousness, a mutual respect eventually blossoms — even as some of Ava's past harsh assessments of Deborah threaten to undermine their painstakingly built rapport. The 10-episode show charts a churning, chaotic voyage of self-discovery for Ava against the backdrop of a professional setback and Deborah's careful consideration of a risky career reinvention.
Not content with merely receiving a domestic education in entertainment industry particulars, Einbinder attended Chapman University where she graduated in 2017 with a Bachelor of Fine Arts in television writing and production. She then worked for a time as a barista while honing her craft by performing at open mic events in the evening around Los Angeles. Einbinder credits coming of age professionally in a post-#MeToo era with giving her a strong sense of support within the comedy community and helping inspire laconic observational sets which poke fun at everything from her own dating life and bisexuality (a trait she shares with Ava), to generalized anxieties, political progressivism, and her opinions on social media.
In 2019, Einbinder appeared in the New Faces showcase at the prestigious Just For Laughs in Montreal, Canada, the largest international comedy festival in the world. And in March 2020, she made her network television debut with an appearance on The Late Show with Stephen Colbert, becoming the youngest person to do a stand-up comedy set on the show.
Hacks, which premiered on May 13, 2021, represents Einbinder's first screen credit of significance, and it came her way after COVID-19 shutdowns already upended the world, meaning her first meetings and auditions for the show all happened over Zoom. She would do an in-person chemistry read with Smart before being hired, but not meet many of her other co-stars until shooting commenced.
Next up for Einbinder will be a second season of Hacks, which returns to production shortly. Given her multi-hyphenate talents, however, many other interesting opportunities also surely await.