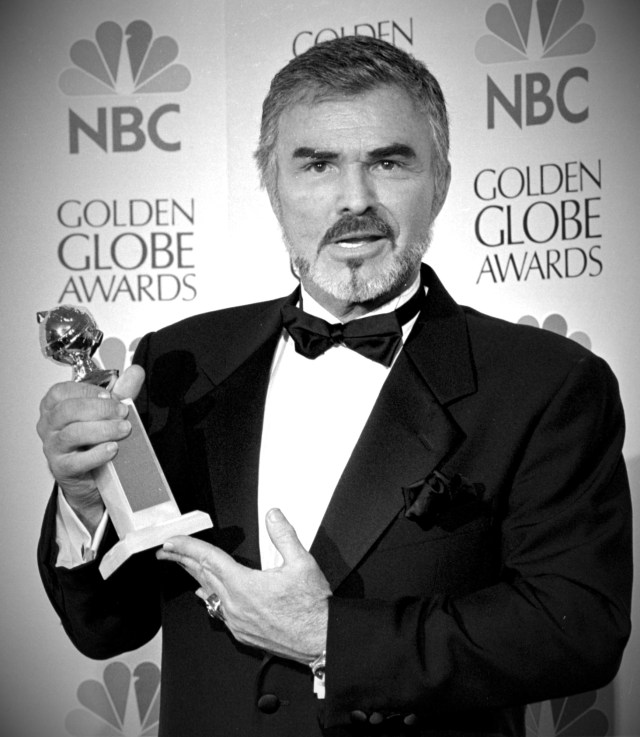 Oral History: Burt Reynolds on Hollywood Friendship
February 6, 2020
—
Jack Tewksbury
For over 40 years the HFPA has recorded famous and celebrated actresses, actors and filmmakers. The world's largest collection of its kind – over 10,000 items – is now in the Academy of Motion Pictures Arts & Sciences Margaret Herrick Library.
mso-bidi-font-weight:bold">A four-time Golden Globe nominee and a Golden Globe host,
Burt

Reynolds
won a Golden Globe twice – in 1992, Best Actor in a Television Series, Comedy or Musical for
Evening Shade
, and six years later, Best Supporting Actor in director Paul Thomas Anderson's
Boogie Nights,
a role that revived and repositioned his career. Months before, he talked to us about this professional resurrection.
"I have no friends. The FBI could send a "Wanted" poster out on me and no one would come to my door. People I had practically started in the business not only weren't calling me, but they also weren't even answering my calls. But it was all part of becoming an adult in this business. I was particularly disappointed by the ones I thought were my friends.I mistakenly believed that because I was invited to their house for dinner, knew the wife and the children, and had gone on vacation together, we were friends. But you see, when they put your picture on their wall, what you don't realize is on the back is Kevin Costner's picture. They just flip it over.
Well, I certainly could have behaved better. At parties I was still diving off buildings into swimming pools, fighting anyone ready for a fight. I was arrogant. I spoke my mind, but I still do. You gave me a wonderful compliment, and I wasn't very gracious. For that, I apologize.
One of my professional problems is I got too good at looking effortless in my work. A lot of people assume I'm just having a good time, but I am really working hard at making chicken salad out of chicken something.
You know, Cary Grant made it look simple, too I loved the guy. I can't tell you how much it meant to him to get an Oscar. He showed it to me 25 times. He was like a little boy, thrilled to death. I want to be like him."