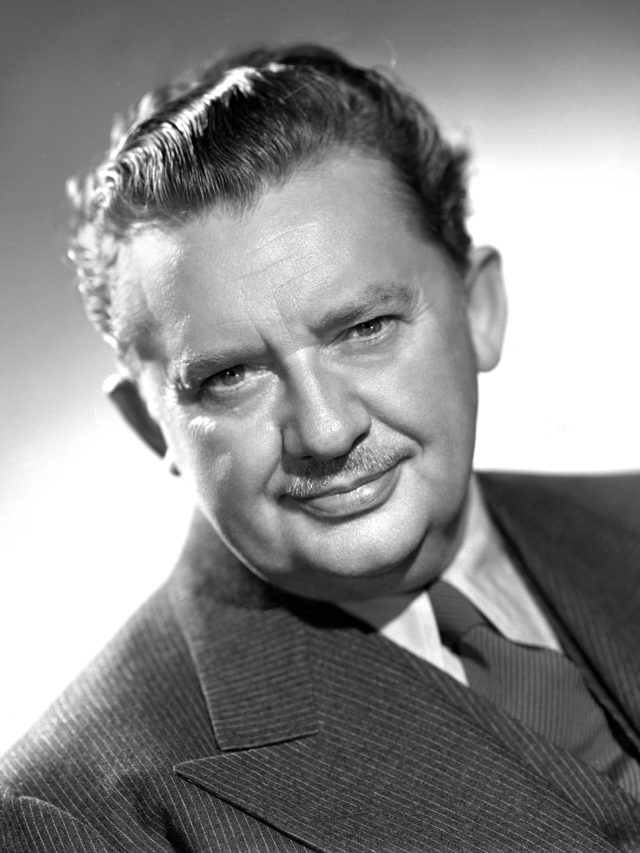 Ready for My deMille: Profiles in Excellence – Jean Hersholt, 1955
October 19, 2020
—
Philip Berk
Beginning in 1952 when the Cecil B. deMille Award was presented to its namesake visionary director, the Hollywood Foreign Press Association has awarded its most prestigious prize 66 times. From Walt Disney to Bette Davis, Elizabeth Taylor to Steven Spielberg and 62 others, the deMille has gone to luminaries – actors, directors, producers – who have left an indelible mark on Hollywood. Sometimes mistaken with a career achievement award, per HFPA statute, the deMille is more precisely bestowed for "outstanding contributions to the world of entertainment". In this series, HFPA cognoscente and former president Philip Berk profiles deMille laureates through the years.
Jean Hersholt, the 1955 Cecil B. deMille award winner, remains the only recipient awarded this honor not for "his contribution to the world of entertainment" but because of his philanthropy, which the Academy, two years later, also recognized when they established their Jean Hersholt Oscar for "an individual's' outstanding contributions to humanitarian causes".
Undoubtedly Hersholt's greatest achievement was the establishment of the Motion Picture Relief Fund designed to support industry employees who could not afford medical attention. The fund eventually made possible the Motion Picture Country Home and Hospital in Woodland Hills, California, which today houses industry retirees.
Hersholt was born in Copenhagen, Denmark, in 1886; his given name was Jean Pierre Carl Buron. He emigrated to the United States in 1913 and pursued a career as an actor in silent movies. Although he appeared in over 140 films, almost all of them in supporting roles, he is best remembered for his genial, warm personality rather than his acting ability.
Among his better-known films, he played, uncharacteristically, a villain in Erich von Stroheim's classic silent film Greed, eventually making his transition to sound in Abie's Irish Rose where he played the father. A supporting role in Grand Hotel as the night porter typecast him but earned him a contract at MGM where he appeared in supporting roles in the studio's top movies.
His big break resulted from the tragic death of Will Rogers in a plane crash. Hired to replace him as Dr. John Luke, a character based on Dr. Allan Roy Dafoe, the Canadian obstetrician who had delivered and cared for the Dionne Quintuplets, it made him a star at last. The film, The Country Doctor, which featured the Dionnes themselves, was a huge hit and spawned two sequels, Reunion and Five of a Kind.
Now under contract to Twentieth Century Fox, he was rewarded with his most beloved role playing Shirley Temple's grandfather in Heidi, arguably her best film, and his most frequently requested title on DVD. He remained at the studio eventually becoming a fixture in supporting roles, as exemplified by his signature role as the music professor in Irving Berlin's Alexander's Ragtime Band. He was also the kindly priest in James Stewart's Seventh Heaven and in Finnish skiing champion Sonja Henie's One in a Million and Happy Landings he played her father.
He gained a new audience, radio when he appeared as Dr. Christian, a character he himself renamed when denied the rights to play The Country Doctor on the radio. The show was a big hit, and the series aired for almost twenty years. He later played the character in a series of films for RKO, but essentially that was the end of his acting career. He played himself, fleetingly, the next year in Stage Door Canteen, and six years later he had a small role in William Powell's Dancing in the Dark, finally appearing in Nicholas Ray's Run for Cover just before his death, his final screen appearance.
In a busy career, he served as President of the Academy of Motion Picture Arts and Sciences from 1945-1949, but died of cancer seven years later, best remembered for the Oscar named in his honor, the most recent recipient being Angelina Jolie.
Jean Hersholt, one of a kind.