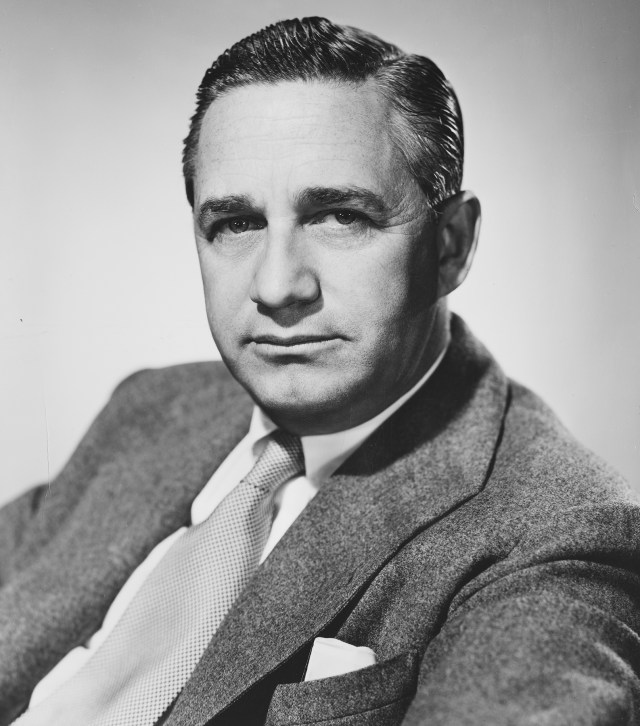 Ready for My deMille: Profiles in Excellence – Mervyn LeRoy, 1957
September 7, 2020
—
Philip Berk
Beginning in 1952 when the Cecil B. deMille Award was presented to its namesake visionary director, the Hollywood Foreign Press Association has awarded its most prestigious prize 66 times. From Walt Disney to Bette Davis, Elizabeth Taylor to Steven Spielberg and 62 others, the deMille has gone to luminaries – actors, directors, producers – who have left an indelible mark on Hollywood. Sometimes mistaken with a career achievement award, per HFPA statute, the deMille is more precisely bestowed for "outstanding contributions to the world of entertainment". In this series, HFPA cognoscente and former president Philip Berk profiles deMille laureates through the years.
For 40 years, Mervyn LeRoy and Alfred Hitchcock were the only directors, other than deMille himself, who were awarded the Cecil B. deMille Award for lifetime achievement. Even though LeRoy, who received the award in 1957, was essentially a journeyman director, he left us with a remarkable resume.
The Ten Commandments, an experience that inspired him to become a director.
Luis Buñuel's. Over the years he enjoyed a unique personal relationship with many of the great stars including Greer Garson, Rosalind Russell, and Lana Turner, whom he discovered in a drug store and cast her in They Won't Forget another of his hard-hitting social dramas for which he strangely took no screen credit.
Vivien Leigh in Waterloo Bridge, her follow up to Gone With the Wind, which became an international hit.
Claudette Colbert and John Wayne at RKO for Without Reservations and he was recruited to salvage Greer Garson's last film at MGM, the lamentable Desire Me. The film was eventually released without a director's credit.
Clark Gable, Lana Turner, and Ava Gardner, and he was assigned to direct them in Homecoming, Any Number Can Play, and East Side, West Side.
John Huston, who had agreed to direct the movie they hoped would save the studio, quit midstream, LeRoy took over. After Quo Vadis became the biggest moneymaker of the decade, he was rewarded with the studio's most coveted A-list pictures, Lovely to Look At, a remake of Jerome Kern's Roberta. Million Dollar Mermaid, with the studio's top money earner Esther Williams (in one of her best films), and a remake of Rose Marie, one of MGM's first Cinemascope pictures. All made money.
Henry Fonda came to blows with John Ford over Mister Roberts, the hottest property of the decade, LeRoy was asked to jump in and salvage the picture, and it was a predictable hit. His next film, possibly his most creative since I Am a Fugitive, The Bad Seed had been a hit on Broadway. He bought the screen rights and made the unprecedented decision to use the original Broadway cast in a black and white transfer. The result was sensational, and even though he was forced to compromise the ending, dictated by the MPAA, the film was a box office hit for the studio and earned numerous Oscar nominations and a Golden Globe for Eileen Heckart as Best Supporting Actress.
Home Before Dark and The FBI Story which he made with the full cooperation of J. Edgar Hoover, and which later spawned a long-running TV series.
Spielbergs, and the Scorseses were taking over, still, he was able to win Golden Globes for two subsequent Broadway transfers, both starring Rosalind Russell. A Majority of One and Gypsy. Sadly, the latter met with resistance because of its casting (Merman fans felt cheated) but it holds up as a faithful adaptation of a classic Sondheim musical. And it garnered LeRoy his only Golden Globe nomination as Best Director. A third Broadway transfer Mary Mary with Debbie Reynolds was less successful.
"Times New Roman";color:black;mso-themecolor:text1;mso-ansi-language:EN-US;
mso-fareast-language:EN-US;mso-bidi-language:AR-SA"> His classic movies: ironically his two early successes Little Caesar and I Am a Fugitive from a Chain Gang and his last ones, Golden Globe winners Gypsy and A Majority of One.