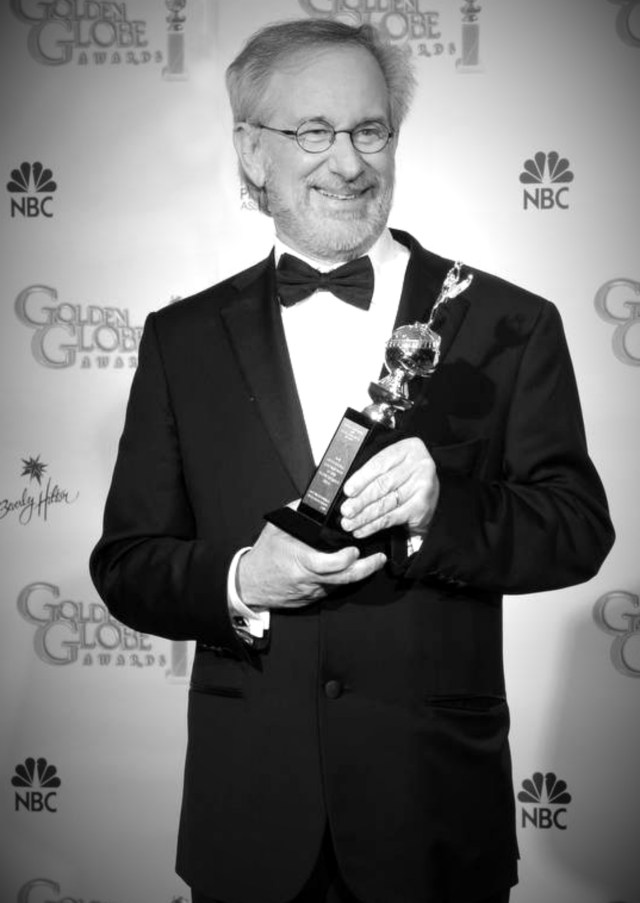 Ready for My deMille: Profiles in Excellence – Steven Spielberg, 2009
April 27, 2020
—
Philip Berk
Beginning in 1952 when the Cecil B. deMille Award was presented to its namesake visionary director, the Hollywood Foreign Press Association has awarded its most prestigious prize 66 times. From Walt Disney to Bette Davis, Elizabeth Taylor to Steven Spielberg and 62 others, the deMille has gone to luminaries – actors, directors, producers – who have left an indelible mark on Hollywood. Sometimes mistaken with a career achievement award, per HFPA statute, the deMille is more precisely bestowed for "outstanding contributions to the world of entertainment". In this series, HFPA cognoscente and former president Philip Berk profiles deMille laureates through the years.
Steven Spielbergafter 50 years and still firing on all cylinders. Barring unforseen Coronavirus-related delays, he could have another success at the end of the year with his remake of the 1980 classic West Side StoryReceiving the Cecil B. deMille award in 2009 has been the icing on the cake, capping a career that staggers the imagination.
Schindler's ListJoan Crawfordcolor:#222222″>, normal">Sugarland Express, got great reviews but met with public indifference.
"Times New Roman"">Jawscolor:#222222″> the movie that would rewrite the book on how movies are released. It became the highest-grossing movie of the year and his follow up movie Close Encounters of the Third Kindmso-fareast-font-family:"Times New Roman";color:#222222″>enthralled critics and audiences alike.
Raiders of the Lost ArkE.T. the Extraterrestrialmso-fareast-font-family:"Times New Roman";color:#222222″> But he wanted to make more cerebral films. "Times New Roman"">The Color PurpleEmpire of the Sunkcolor:#222222″>, Saving Private RyanA.I. Artificial IntelligenceCatch Me if You Cancolor:#222222″>, The Adventures of TintinWar Horsecolor:#222222″>, color:#222222″>, Ready Player OneCape FearBack to the FutureWho Framed Roger Rabbitcolor:#222222″>and First Mancolor:#222222″>and found time to give back. Among his numerous philanthropic works, he is most proud of his Shoah Foundation, which archives filmed testimony of Holocaust survivors. A true mensch.