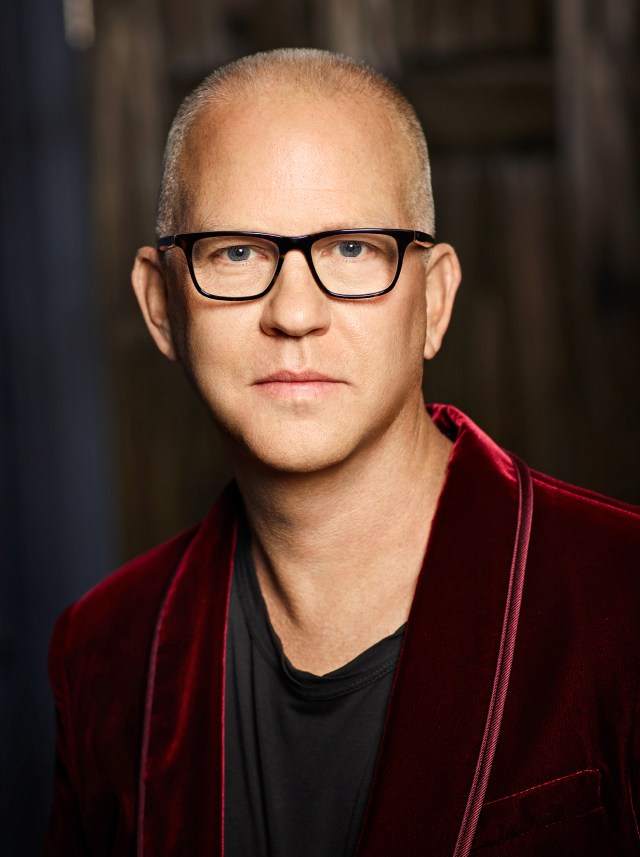 Ryan Murphy to Receive the Carol Burnett Award at the 80th Annual Golden Globe® Awards
The Hollywood Foreign Press Association® (HFPA) announced today that five-time Golden Globe® nominee and one-time winner Ryan Murphy will receive the fourth Carol Burnett Award.
Murphy will accept the honor at the 80th annual Golden Globe Awards ceremony on Tuesday, Jan. 10, 2023 airing live coast-to-coast from 5-8 p.m. PT/8-11 p.m. ET on NBC and streaming on Peacock.
"Ryan Murphy not only continues to enthrall audiences with his work on some of the most thrilling and exciting series of the century but also continues to inspire all with his work off the screen," said Helen Hoehne, President of the HFPA. "His work and storytelling ability throughout different film and television genres have led to highly acclaimed achievements and awards."
With the first Carol Burnett Award granted to its namesake in 2019, the HFPA Board of Directors selects the honoree based on their body of work and the lasting impact that their television career achievements have had on both the industry and audiences. Past recipients of the award include Carol Burnett, Ellen DeGeneres, and Norman Lear. This award is seen as the counterpart to the Cecil B. deMille Award.
Ryan Murphy is an Emmy, Golden Globe, Tony, and Peabody Award-winning screenwriter, producer, and director. He created the cult-favorite series Popular, Golden Globe-winner drama Nip/Tuck, Emmy and Golden Globe Award-winner series Glee, Emmy and Golden Globe Award-winner anthology series American Horror Story and American Crime Story; Emmy-winner anthology series Feud, Pose, Scream Queens and 9-1-1.
The People vs. O.J. Simpson, Murphy's first installment of American Crime Story, was released in 2016 and earned 10 Emmy Awards, including Outstanding Limited Series. The second installment, The Assassination of Gianni Versace, won two Golden Globes for Best Television Limited Series and Best Performance by an Actor in a Limited Series, and seven Emmy awards in 2018, including Outstanding Directing for a Limited Series and Outstanding Limited Series, and . Murphy's FX drama Pose earned six Golden Globe nominations, with a Golden Globe win for Best Actress Michaela Jaé Rodriguez, and 20 Emmy Awards nominations, winning Outstanding Lead Actor in a Drama Series for Billy Porter in 2019. The show also made history by featuring the largest transgender series regular cast and the largest LGBTQ cast for a scripted series. Impeachment, the third installment of American Crime Story, was released in 2021.
Murphy recently wrote, directed, and produced several series for Netflix, including Halston, which was nominated for five Emmysd, which was nominated for 12 Emmys; The Politician, which was nominated for two Golden Globes and eight Emmys, including Best Television Series – Musical or Comedy; Ratched, nominated for three Golden Globe nominations and four Emmy nominations; The Andy Warhol Diaries, which premiered in March 2022; The Watcher, starring Naomi Watts, Bobby Cannavale, and Jennifer Coolidge; and Dahmer – Monster: The Jeffrey Dahmer Story, starring Evan Peters and Niecey Nash Betts, which received four Golden Globes nominations.
On stage, Murphy produced the Tony Award-winning Broadway hit The Boys in the Band, starring Jim Parsons, Zachary Quinto, and Matt Bomer. In 2020, he produced a film adaptation of the play for Netflix featuring the same cast.
Murphy directed the HBO movie The Normal Heart, which received three Golden Globe awards and one win. He also wrote and directed the Golden Globe-nominated film Running with Scissors, starring Annette Bening and Gwyneth Paltrow, and the box office hit Eat, Pray, Love, starring Julia Roberts and Javier Bardem. Murphy most recently directed the feature adaptation of the Broadway hit, The Prom, which received two Golden Globe nominations including Best Motion Picture – Musical or Comedy.
In 2018, he received a star on the Hollywood Walk of Fame, and in 2019, he was selected as a 'Titan' for Time Magazine's annual 100 Most Influential People list.