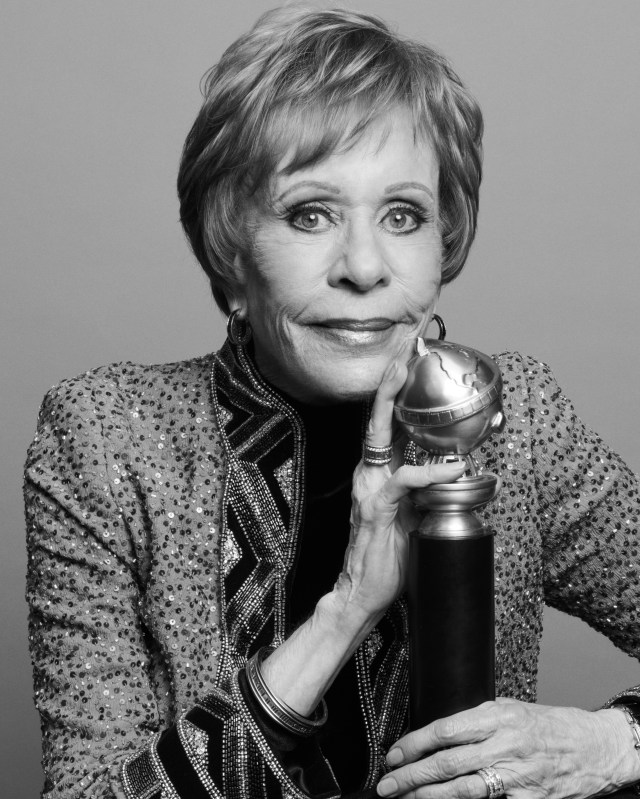 The Carol Burnett Award
The Carol Burnett Award was created in 2018 to honor excellence in television. The award was presented for the first time at the 76th Golden Globe Awards, on January 6, 2019.
As the television landscape continues to evolve with more thought-provoking programming, diverse roles and best in class content, the HFPA established the Carol Burnett Award to celebrate the medium's new Golden Age. Equivalent to its film accolade counterpart, the Cecil B. deMille Award, the Carol Burnett Award will be presented annually to an honoree who has made outstanding contributions to television on or off the screen. Future recipients will be chosen based on their body of work and the lasting impact that their television career achievements have had on both the industry and audiences.
Golden Globe-winning actor, comedian and producer Carol Burnett was the first recipient of the award that bears her name.
2019
Carol Burnett
2020
Ellen DeGeneres
2021
Norman Lear
2023
Ryan Murphy