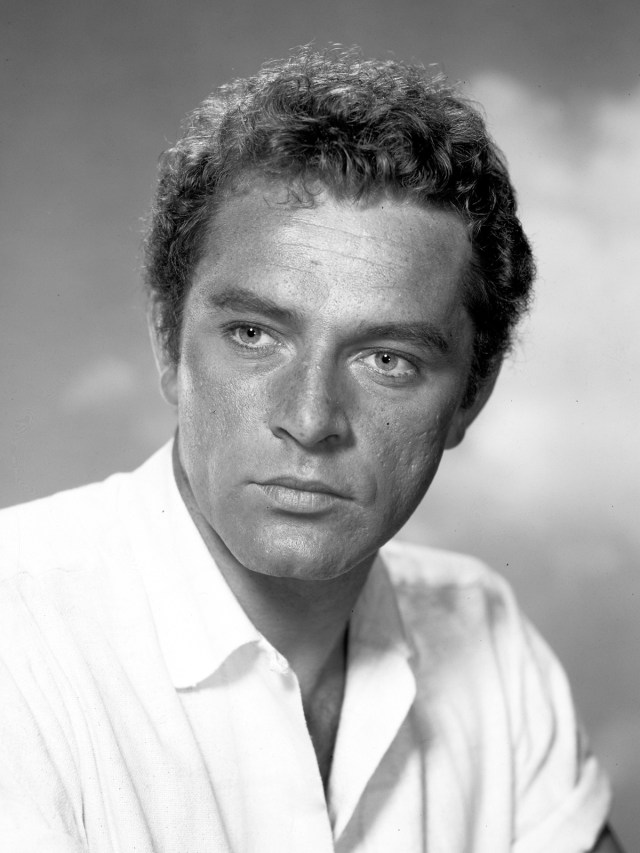 Tomorrow's Stars Yesterday: Richard Burton, 1953
November 3, 2020
—
Philip Berk
Richard BurtonCecil B. deMille award, but he was certainly one of the greatest stars of the last century. Pauline Kael claimed Fred Astaire gave Ginger Rogers class and Rogers gave him sex appeal. Similarly, you might say of that other iconic Hollywood paring, that Richard Burton gave Liz Taylor class, and she gave him sex appeal in return. One of the enduring partnerships of cinema, Burton and Taylor were for many years inseparable – unfortunately, all good things inevitably come to an end in Tinsel Town, but sometimes not before a few sequels.
Olivia de Havilland in Henry Koster's middling adaptation of Daphne du Maurier's My Cousin Rachel.
Edith Evans, whose towering debut performance, at the age of 60, encouraged a movie career. It was his second role under his new contract in Fox's first CinemaScope mega release The RobeCleopatra,
Robert Rossen's disappointing film bio, Joan Collins' love interest in Sea Wife, and a commando in Nicholas Ray's dour Bitter Victory. He sought refuge in England as Jimmy Porter in Tony Richardson'sLook Back in Anger, even though by now he was a little old to play that angry young man.
Zanuck'sThe Longest Day,Joseph L. Mankiewicz cast him as Marc Antony, which of course changed the course of his life and career. After Cleopatra, he and Liz made The V.I.P.'sMargaret Rutherford, at age 71, a Golden Globe and an Oscar as Best Supporting Actress. The movie, of course, was a hit.
BecketPeter O'Toole, which won the Golden Globe as Best Motion Picture; he of course was nominated but it was O'Toole who won. He played Rev. Dr. Shannon in Tennessee Williams' The Night of the IguanaAva Gardner and Deborah KerrHamlet, and then as John le Carré's reluctant spy in The Spy Who Came In From the Cold, arguably his strongest performance, he was nominated for an Oscar but, once again, didn't win.
Vincente Minnelli'sThe Sandpiper, though the film is best remembered for its Oscar-winning and Golden Globe-nominated song, "The Shadow of Your Smile". Working again with Liz, he was phenomenal in Mike Nichols' classic Who's Afraid of Virginia WoolfA Man for All Seasons' Paul Schofield.
Zeffirelli'sThe Taming of the ShrewThe Comediansbased on a brilliant Graham Greene novel and screenplay failed to find critical and audience acceptance. Were they now losing their touch?
finis to both their collaboration and marriage, and after that they went their separate ways.
Anne of the Thousand Days, but even though the film won the Golden Globe as Best Picture and Geneviève Bujold won as Best Actress, he was once again left empty-handed. For the next ten years, he appeared in successive films, none worthy of his stature, with the exception of EquusWagner