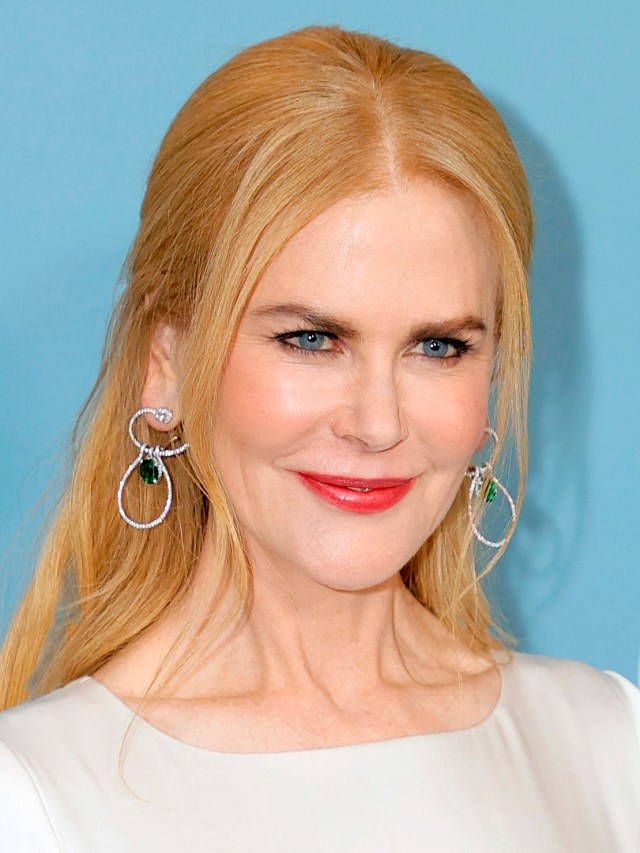 Winners Circle 2022: Nominee Profile 2022: Nicole Kidman, "Being the Ricardos"
December 30, 2021
—
Michele Manelis
The word fearless is a term often used to describe multi-Golden Globe and Oscar award-winning actress and producer, Nicole Kidman. In fact, she has always gravitated towards the most challenging roles, be it a beaten and battered police detective in Destroyer, the victim of domestic abuse in Big Little Lies, or emulating America's beloved icon Lucille Ball in Being the Ricardos, for which she is currently nominated for Best Actress in a Motion Picture Drama.
Speaking of how she embodied Hollywood's beloved reigning queen of comedy of the 50s and 60s, Kidman explains, "I had two different approaches: I had the Lucy approach and then the Lucille approach. Lucy was very physical and that's what I started with, and I spent a good couple of months by myself just studying her physicality," she said during a Q & A after a screening in New York City. "And then he [director Aaron Sorkin] wanted Lucille's voice. She had a much, much deeper voice than Lucy's voice. So those two things were sort of my outside work. There's also inside, but that was the exterior."
Kidman was born in Honolulu and raised in Sydney by Australian parents. She made her film acting debut in Bush Christmas at the age of 16, which marked the first of many film and TV roles. She landed her first big break in the lead role in 1989s Dead Calm which garnered attention not only close to home in Australia but in Hollywood. A year later, she would star in Days of Thunder, her first US production which became the highest-grossing film of 1990.
The following year, she received her first Golden Globe nomination for Best Performance by an Actress in a Supporting Role in a Motion Picture for Billy Bathgate as she began an artistic journey rivaling that of any of her contemporaries. Kidman daringly navigated between dark comedies (To Die For), superhero films (Batman Forever), period pieces (The Portrait of a Lady), musicals (Moulin Rouge!) and drama (The Hours), the latter role delivering a Golden Globe and an Oscar for Best Actress.
As her success amplified, Kidman became one of the most prolific Hollywood actresses, and still is to this day. To her credit, she has helped many women along the way, both in front of and behind the camera, and made a conscious vow to provide opportunities to those who might be facing a glass ceiling. Quoting her colleague, Meryl Streep, who declared that the "only way you actually change it is by doing it," Kidman pledged that she would work with at least one female director every 18 months – a declaration she has since surpassed.
Although she continues to work tirelessly every year, her passion for acting hasn't waned in the least. "Passion. I still have passion," she said in an HFPA press conference. "You have seen my career. I have had times where I didn't have the opportunity to play roles that were really satisfying or strong. But the journey is long, and I have a commitment to the art and being passionate about it. I never take anything for granted and I tell young actors, it is a gift to be given a role." Luckily for audiences around the globe, Kidman continues to share that gift.