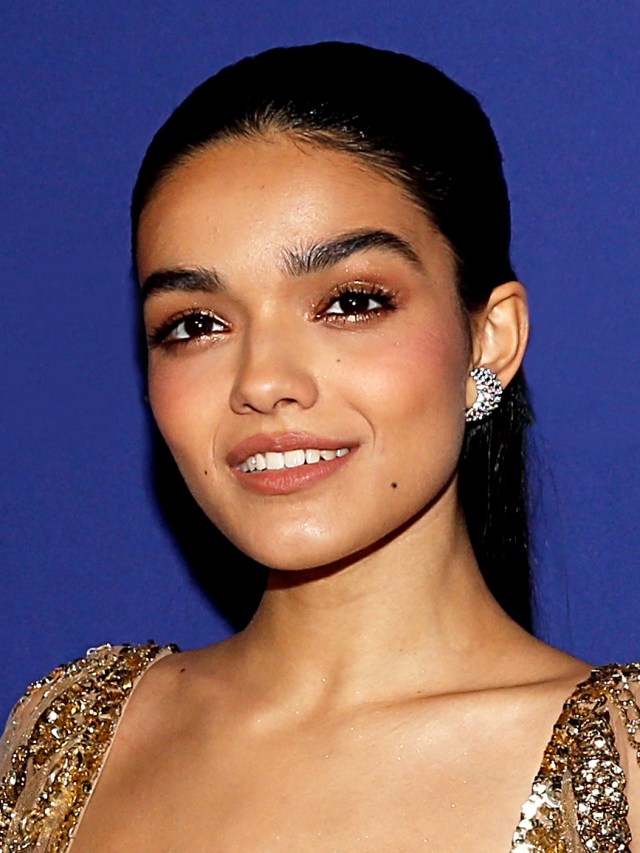 Winners Circle 2022: Nominee Profile 2022: Rachel Zegler, "West Side Story (2021)"
January 2, 2022
—
Scott Orlin
Most seniors in high school are fixated on two main concerns; getting into the college of their choice and making sure their senior year is astonishing. Rachel Zegler added a third. The Immaculate Conception student in New Jersey decided to focus on auditioning for Steven Spielberg for his reimagining of the classic Broadway musical West Side Story. A friend sent her the casting notice and the Hackensack native sent in a self-tape of herself singing "I Feel Pretty."
Two weeks later, the 17-year-old was asked to send in another tape, this time singing the song "Somewhere" and reading lines from Tony Kushner's script. It would take another month before Rachel got the call to meet Spielberg himself, which then set off a series of screen tests, chemistry reads with Ansel Elgort before the part of Maria was finally offered to her six months later.
Zegler has been rewarded for her high school pursuit with her first Golden Globe nomination for Best Performance by an Actress in a Motion Picture – Musical or Comedy for the 79th show on January 9.
"Rachel is extraordinary," said Spielberg. "She walked on to this huge set, never having made a movie before, surrounded by a bunch of fairly formidable people and superbly talented actors with much more experience than her. She watched, she listened, she learned at a jaw-dropping rate, but she also brought with her that mysterious quality of having been born to do what she's doing. Her María is a revelation."
West Side Story was first brought to life on Broadway in 1957, written by Leonard Bernstein in collaboration with Stephen Sondheim, Arthur Laurents and Jerome Robbins. Inspired by Shakespeare's Romeo and Juliet, the story chronicles the rivalries of two gangs on New York's Upper West Side; the Sharks (Puerto Ricans) and the Jets (ethnic whites) who both are witnessing the destruction of their neighborhood by gentrification.
The musical transitioned into a theatrical film in 1961, that starred Natalie Wood and Richard Beyer as the star-crossed lovers Maria and Tony. The film garnered 10 Academy Awards, as well as numerous Golden Globes including Best Motion Picture, Musical or Comedy. But for many, the casting of non-whites into critical Latin roles of the film always felt disingenuous and when Spielberg set out to reimagine the musical, one of his goals was to be authentic in casting, particularly for the role of Maria, who is of Columbian descent.
Her talent was honed while appearing in such school productions as Beauty and the Beast, The Little Mermaid, Shrek the Musical and 42nd Street, where Zegler received Metro Award nominations as Best Actress in a Leading Role for each of those performances. Recognition for her talents was not limited to her home state as her rendition of singing "Shallow" from A Star is Born garnered over 11 views on Twitter.
Hollywood has certainly taken notice of the young star. Disney just cast her as Snow White in a live-action adaptation of the classic film that will star Gal Gadot. Zegler is also set to appear in 2023s Shazam: Fury of the Gods, a sequel to the hit 2019 film Shazam.