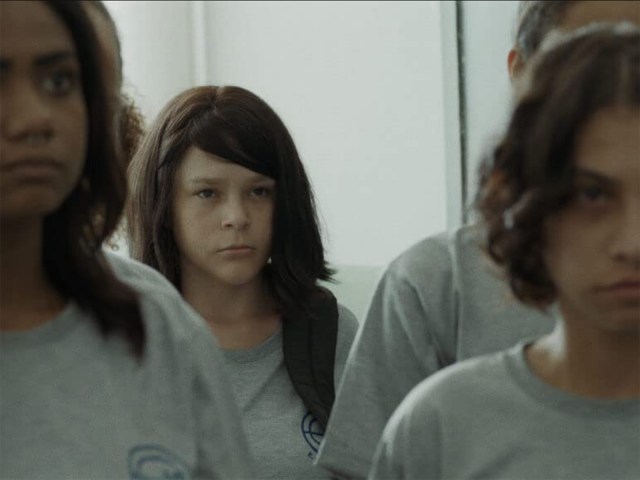 Valentina (Brazil)
February 2, 2021
—
Alexander Nevsky
A hopeful and inspiring reflection on the real-life hardships faced by a young transgender woman seeking to embrace who she is, Valentina marks the feature film debut of Brazilian writer-director Cássio Pereira dos Santos.
The film follows Valentina, a seventeen-year-old girl who moves to the countryside of Brazil with her mother, Márcia (played by renowned actress Guta Stresser), for a fresh start. To avoid being bullied at her new school, Valentina attempts to enroll with her new name, hoping to keep her personal gender history private. However, the girl and her mother quickly face dilemmas when the local high school needs the signature of the father (played by Rômulo Braga) for enrollment.
Valentina's role is played by Thiessa Woinbackk, herself transgender, in her acting debut. Santos explained the motivation for this choice. "We felt this was required, for the emotions to come naturally. This decision was important, as the movie tells about the marginalization (transgender people) face." Finding the right person was a long process, says Santos. "We invited entries from transgender girls through social media and received almost 50 videos. We finalized Woinbackk since she was a YouTuber, who was already familiar with facing the camera. We are really happy with the result."
Santos also revealed how he ended up making a film on this highly topical subject of immense societal relevance. "The idea to make Valentina was born seven years ago. After making eight short films, we were on the lookout for a subject to make a feature film and were doing intense research for the same. Our research led us to the reality that 80% of Brazilian transgender students drop out of school because of the social boycott they face. It never ends there. Lack of educational qualifications and consequent inability to access the job market force many of them into prostitution. This is a huge social issue in Brazil."
Writer-director Cássio Pereira dos Santos studied cinema at the University of Brasília, where he directed fiction and documentary projects. His works have been selected by several international film festivals. He has received more than 50 awards. Joining a powerful generation of Brazilian filmmakers notable for pushing the envelope on representations of sexuality and identity in cinema, Valentina changes the narrative of trans films, through a life-affirming and inspiring approach.