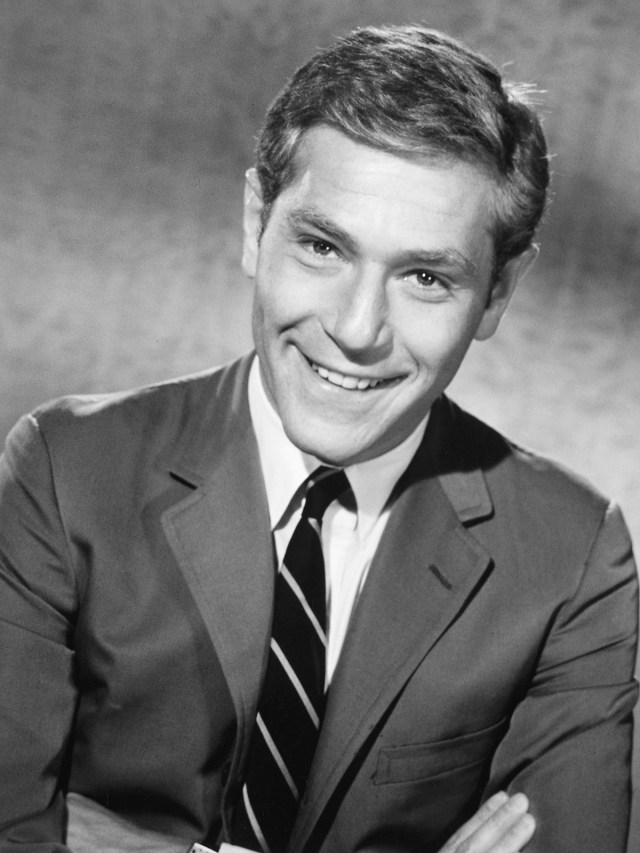 Remembering George Segal, Golden Globe Winner, 1934-2021
March 23, 2021
—
Philip Berk, HFPA
Actor George Segal, a five-time Golden Globe nominee and twice Golden Globe winner has died today. According to his wife, Sofia, he succumbed to complications from bypass surgery. He was 87.
In January, the HFPA explored Segal's long and brilliant career, from our now-retired New Star of the Year in 1965 to his many starring and supporting roles in films such as Ship of Fools, Who's Afraid of Virginia Woolf?, California Spilt, and many more. Segal was currently seen in the TV show The Goldbergs. He will be missed.
In 1965, there were six New Star of the Year winners, but only two ended up with impressive careers. One of them, George Segal had a certain quality no actor before him had. His voice was grating and his personality was ingratiating and like Barbra Streisand later, he wore his Jewishness on his sleeve. This quality audience embraced, unaware, in fact, that he was the first film star with an unchanged Jewish surname.
Surprisingly, his early success came not as an actor but as a banjo player, although he did earn a bachelor's degree in theater arts. After serving in the army, he studied at the Actors Studio and quickly found employment on Broadway in important plays, but the roles he was assigned were dead-ends. So why did Columbia sign him to a seven-year contract? His first assignments mostly in TV series were forgettable and even his role "introducing" him in The New Interns, went unnoticed except by the Hollywood Foreign Press who rewarded him with a New Star of the Year Golden Globe.
Within a year he was given an important role in Stanley Kramer's star-studded Ship of Fools, which was nominated for a Golden Globe and the Oscar as Best Picture. And when he replaced Frank Sinatra in Bryan Forbes' King Rat, he finally had a role into which he could sink his teeth. No wonder Mike Nichols cast him alongside Elizabeth Taylor and Richard Burton in his film Who's Afraid of Virginia Woolf?He was impressive in The Quiller Memorandum with Alec Guinness, he held his own in Roger Corman's St. Valentine's Day Massacre. He returned to his Jewish roots in Sidney Lumet'sBye Bye Braverman, despite maintaining he had no Jewish upbringing (yet during his lifetime he married three Jewish women).
After that he coasted along in No Way to Treat a Lady, The Girl Who Couldn't Say No, and The Bridge at Remagen, allowing others (like Rod Steiger and Ben Gazzara) to grab the scene-stealing roles. He finally found his footing with Irvin Kershner's powerful Loving, which earned him good reviews, but then he took a chance on playing batty Ruth Gordon's son in Where's Poppa, which became a sleeper hit and eventually a cult classic. This part may have convinced him that his métier was comedy, and from then on that's mostly what he excelled in: first with Barbra in The Owl and the Pussycat, then with Robert Redford in The Hot Rock, all on his own in Paul Mazursky'sBlume in Love, but most significantly with Glenda Jackson in A Touch of Class, which became a huge favorite with the public and earned Glenda an upset Oscar.
Earlier forays into dramatic roles like Ivan Passer's Born to Win and Mike Hodges The Terminal Man failed to impress audiences, but they loved his comedies where he was the perfect foil for Elliott Gould in Robert Altman'sCalifornia Split, hilarious in David Giler's The Black Bird, and well-matched with Goldie Hawn in The Duchess and the Dirtwater FoxJane Fonda in Ted Kotcheff's Fun With Dick and Jane.
He led an all-star cast in Rollercoaster for which he was paid a million dollars and returned to comedy with one of his funniest movies, Who Is Killing the Great Chefs of Europe, which features a hilarious performance by the inimitable Robert Morley. This was his second movie with director Ted Kotcheff.
But then disaster struck when Lost and Found failed to recapture the magic of A Touch of Class – to put it charitably it was an embarrassment – although he and Glenda remained good friends. His next film The Last Married Couple in America with Natalie Wood proved to be a turning point. Its unanticipated failure made him realize he had become redundant, that he was doing a lot of drugs, and that he didn't like himself very much.
He went back to acting in TV movies, accepting supporting roles in features, and trying his luck with TV series, where after numerous tries over two decades, he finally connected with Just Shoot Me, for which he was nominated two years in a row for a Golden Globe as Best Actor in a Comedy Series. He played that role for five years until the show was canceled; currently, he is enjoying a continuing role as the Zadar in the hit TV series The Goldbergs.