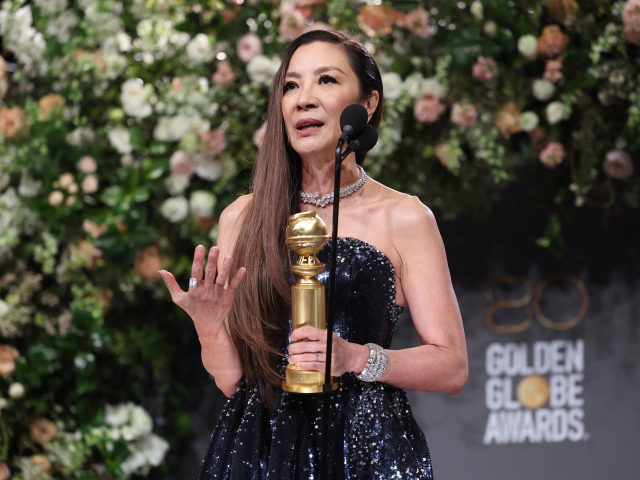 New Light Shines on Golden Globes
November 9, 2023
—
Tim Gray
Change is unsettling because it pushes us into the unknown and the entertainment industry is no exception having been rocked by pandemic shutdowns obliterating box offices, labor strife shutting down productions and concerns about the march of A.I. in Terminator-like fashion. But change is inevitable — and the Golden Globes are a reminder change can be embraced.
For most people, the Golden Globes are a boozy celebration of A-list stars, glamorous fashion, and a reminder of the Hollywood of old where the Golden Globes reigned from the old Cocoanut Grove to the glitzy International Ballroom. But like any organization living in a cocoon too long, change to accommodate a more diverse world was necessary and gave birth to a new Golden Globes.
The public may not notice the structural changes that have been deep, transformational, and revolutionary rather than evolutionary, but the Golden Globes have not been so much burnished, as reimagined with an eye towards the wider international world quickly exploding with its own creative excellence.
The beating heart of that revolution has been the expansion and revamp of a truly international voting body representing 76 countries spanning the globe of 300 entertainment journalists who have run through a gauntlet of review, vetting and conduct standards to make them eligible for nuclear launch codes. With 60 percent of them ethnically and culturally diverse, it represents the most diverse voting body of any major Hollywood award.
But those changes are only the proverbial tip of an iceberg that has hidden underneath it a plethora of alterations.
What's New
Founded in 1943 by a group of foreign journalists covering Hollywood amid the horror of World War II, the Hollywood Foreign Press Association sought to shine a light on Tinseltown to revive a world weary from war by founding the Golden Globe Awards. But like many American icons, it had run its course and was dissolved in favor of a new Golden Globes corporate entity with the expertise and dynamic new leadership to tackle the 21st
The Golden Globes will debut two new awards: Box Office and Cinematic Achievement and Best Performance in Stand-Up Comedy on Television, where the year's most popular films get their just due and stand-up comics take center stage.
What Remains the Same
The Golden Globes remain Hollywood's biggest party and the annual kick off to the awards season – a season made more exciting with the end of the recent labor disputes – in a town yearning for a return to normalcy.
The Golden Globes also remain the divining rod for recognizing and saluting great work before others. Clint Eastwood won his first directing award ever for "Bird" in 1988, four years before other groups "discovered" him with "Unforgiven." HBO earned its first major nominations for the 1983 "Sakharov," a breakthrough for non-broadcast fare.
The Globes awarded Marilyn Monroe for "Some Like It Hot" (1959), though few other orgs recognized her talent. And the Globes nominated other great performances, including Ruth Gordon and Bud Cort ("Harold and Maude"), Matthew Broderick ("Ferris Bueller's Day Off") and Whoopi Goldberg for "Sister Act" (1992), to name a few, while more sober organizations ignored them.
Over the years, the Globes have been first to salute "Desperate Housewives," "Glee," Michelle Yeoh and Ke Huay Quan, among many others and handed Barbara Streisand the best directing award as the first woman for "Yentl."
Philanthropy remains at the heart of the Golden Globes even though a new Golden Globes Foundation was created to house its grant giving, proceeds from the licensing of the show still funds a wide range of community organizations, universities, film restoration projects and humanitarian causes around the world and in underserved communities.
The venerable television impresario Dick Clark first began producing the Globes in 1983, and that tradition continues via his eponymous Dick Clark Productions which serves as the production partner for the Globes.
Ernst & Young still continues to count the ballots, to ensure the integrity of the vote.
Why have an awards show at all?
It's a human need to have a "best," whether it's winners at the Super Bowl, World Cup, or performing arts. More than 2,000 years ago, the ancient Greeks held an annual festival and voted on which play to honor. (Though "best" is a vague term; the great Euripides wrote 80 plays and only a handful earned first-place, and his "Medea" came in last when it debuted. It's a reminder that disagreements over "best" have been around for a long time.)
Aside from basic urges, awards serve a purpose. Today's audiences are over-entertained, with access to thousands of movies and TV episodes. Awards are a way of curating the works for audience members who may feel overwhelmed by the choices and saying "Don't miss this one."
There is a long tradition of televised awards, but the world is changing. Fans don't have to watch the entire show, knowing they can watch the winners online just a few minutes after the fact.
At the Golden Globes we're trying to hold onto the good and add innovations that will bring televised awards into the 21st century, with more audience engagement, and more a sense of connection among honorees, the network and the fans. We're not going to announce plans yet. But keep watching this space as we debut this new and revamped website!