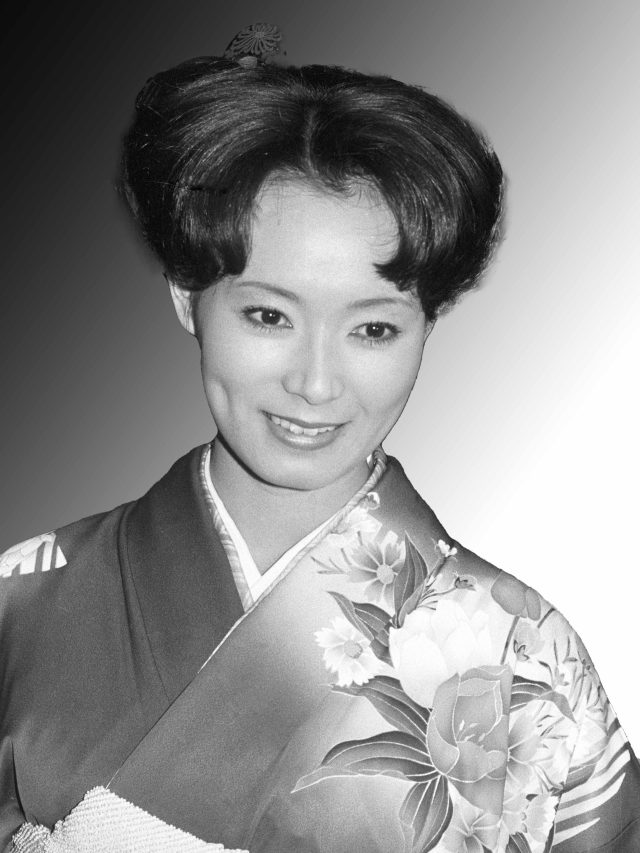 In Memoriam: Yoko Shimada, First Asian Actress Golden Globe Winner, 1953-2022
August 3, 2022
—
Yoko Narita
When I recently read the news that actress Yoko Shimada died from cancer at age 69 on July 25, 2022, I instantly remembered the 38th Golden Globe Awards' red-carpet scene on January 31, 1981, at the Beverly Hilton Hotel.
I escorted Shimada who was nominated for Best Performance by an Actress in a Television Series – Drama for her role as Lady Mariko in Shogun. I was not a member yet and it was also my first time to attend the Globes.

Shimada wore one of the most exquisite Furisode kimonos (formal long-sleeved kimonos, especially for younger women on special occasions) and got a lot of attention from the photographers.
"Yoko! Yoko! Look at me!" "Yoko! Please turn around!" The photographers screamed to get Shimada's attention. She got a bit scared and ambivalent about all the commotion. I turned to the photographers and shouted, "I am Yoko, too!" Shimada smiled at me and thanked me in her cute Japanese slang.
The day before the Globes, I went to see Shimada in her hotel suite. She showed me all the kimono selections. I recommended a kimono with the most daring colors, with large flower patterns since it looked very photogenic. She wore that one the next day.
We sat at the table in the ballroom with Bonnie Voland, the publicist from Paramount Studios, and her producers. The show started.
Robert Vaughn (Napoleon Solo in The Man from U.N.C.L.E.) announced Shimada's name as the winner. Looking radiant and so exotic on the stage, Shimada expressed her thanks in a bit of English. She embraced the statue tight to her heart.

Shimada's victory was historic – she was the first woman of Asian heritage to win the Best Actress Golden Globe.
In those days, there was only one Golden Globe after-party. It was called Desert Party. We checked it out quickly and left the scene before more photographers showed up.
That night, we celebrated at her hotel. She thanked me again for diverting the photographers on the red carpet and for escorting her around that evening.

After that memorable, Golden Globe show, I met Shimada only once when she was shooting a film in Los Angeles around 1982. Shimada planned to produce a Che Guevara documentary for many years.
Shimada was born in Kumamoto, Japan on May 17, 1953.
Three years ago, Yoko got intestinal cancer. She was in and out of the hospital but she never publicized her condition. She died in Tokyo.