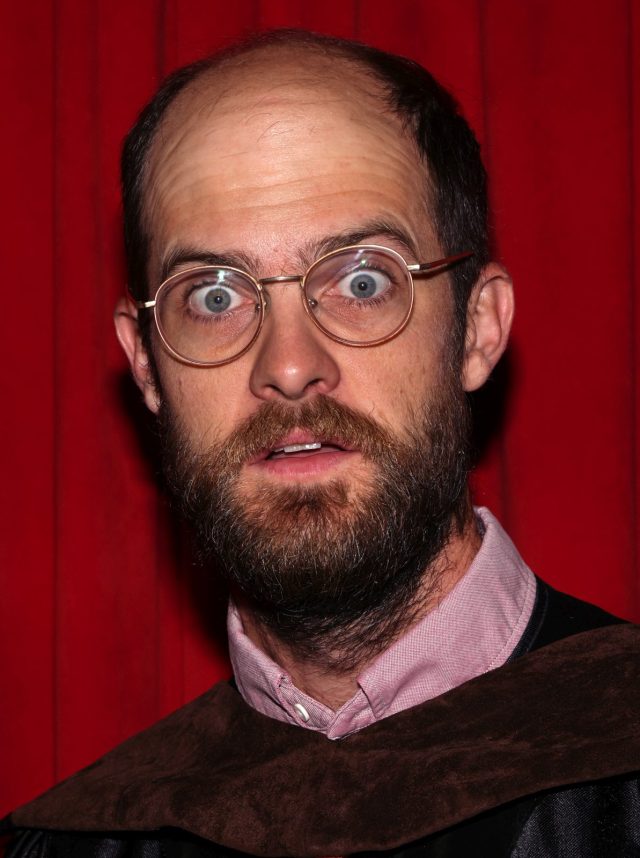 Daniel Scheinert
Golden Globe nominee, Alabama-born Daniel Scheinert's background is in comedy, improv and theater. He met Daniel Kwan, with whom he is known as the directing and screenwriting duo Daniels, in college in Boston where they both studied film. Their creative partnership took shape over the course of the following years.



After a few short films like My Best Friend's Wedding/My Best Friend's Sweating, Possibilia and Interesting Ball, they started to direct successful music videos for artists like Manchester Orchestra, Foster the People, Battles, The Shins, Tenacious D, and DJ Snake and Lil Jon.



In 2016, Daniels won the Sundance Film Festival's Directing Award: U.S. Dramatic for their first feature film, the absurdist black comedy Swiss Army Man, starring Paul Dano and Daniel Radcliffe. After that, Scheinert directed a small dramedy called The Death of Dick Long. He also played the role of Dick Long.



Daniels' signature style – combining absurdity with heartfelt personal stories incorporating unique visual effects – continued with the box office success and critical acclaim of the kung fu sci-fi dramedy Everything Everywhere All at Once, starring Michelle Yeoh.



Next, they will direct and executive produce a half-hour comedy for Showtime. Daniels also signed a five-year deal with Universal.
Golden Globe Awards
2023 Nominee

Best Director - Motion Picture

2023 Nominee

Best Screenplay - Motion Picture