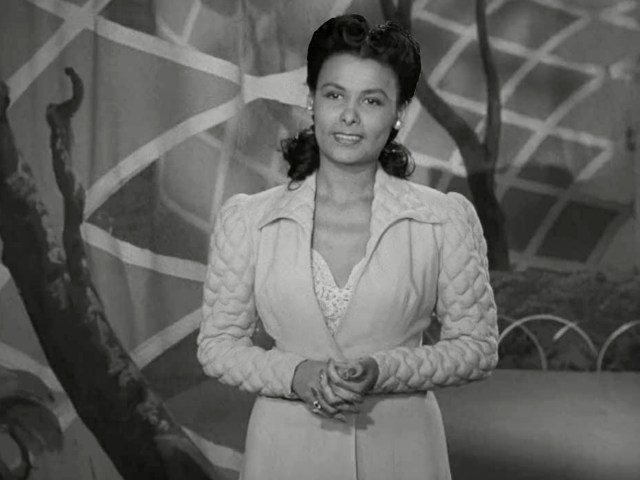 80th Golden Globes: 14 Glamorous Black Golden Globe Honorees
October 22, 2022
—
Margaret Gardiner
1943 is the year that the glamour of the Golden Globes began by honoring excellence in entertainment. (Read the story). It is the year that Lena Horne, the first Black actress to sign a studio contract – hers, with MGM – stars in not one, but two films: Cabin in the Sky and Stormy Weather.
In honor of Lena Horne, we look back at a few of the glamorous actresses that have been nominated or taken home Golden Globes over the years.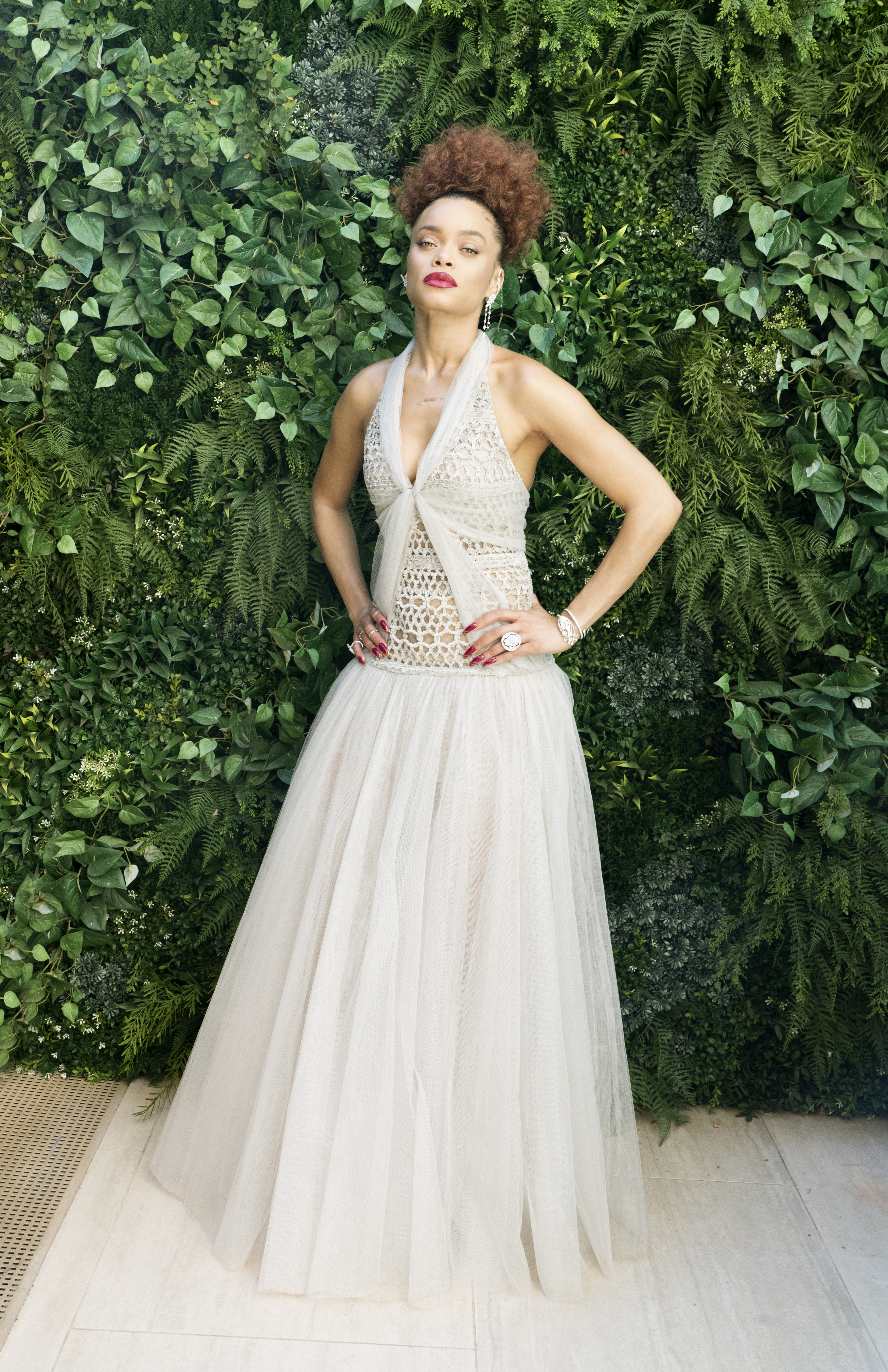 Above: Andra Day chose Chanel Haute Couture for her win as Best Actress in a Musical or Comedy at the 2021 Golden Globes which was done virtually, due to the Covid pandemic. Ms. Day pulled her hair up to showcase the stunningly delicate neckline with trim that flowed over the bodice and spilled in a waft of chiffon.
Below: Three-time nominee, Cynthia Erivo, always ahead in the fashion stakes, wears a color that is only trending now on the runways of the fashion world. Her dress is by Valentino. Note the shorter hemline that shows off metallic shoes and the exaggerated platforms that are becoming standard among the fashion-forward now. Her gloves contrast with the gown and she pared down her love of jewelry with a few statement pieces – though she did not eschew her multi-earrings or nose ring.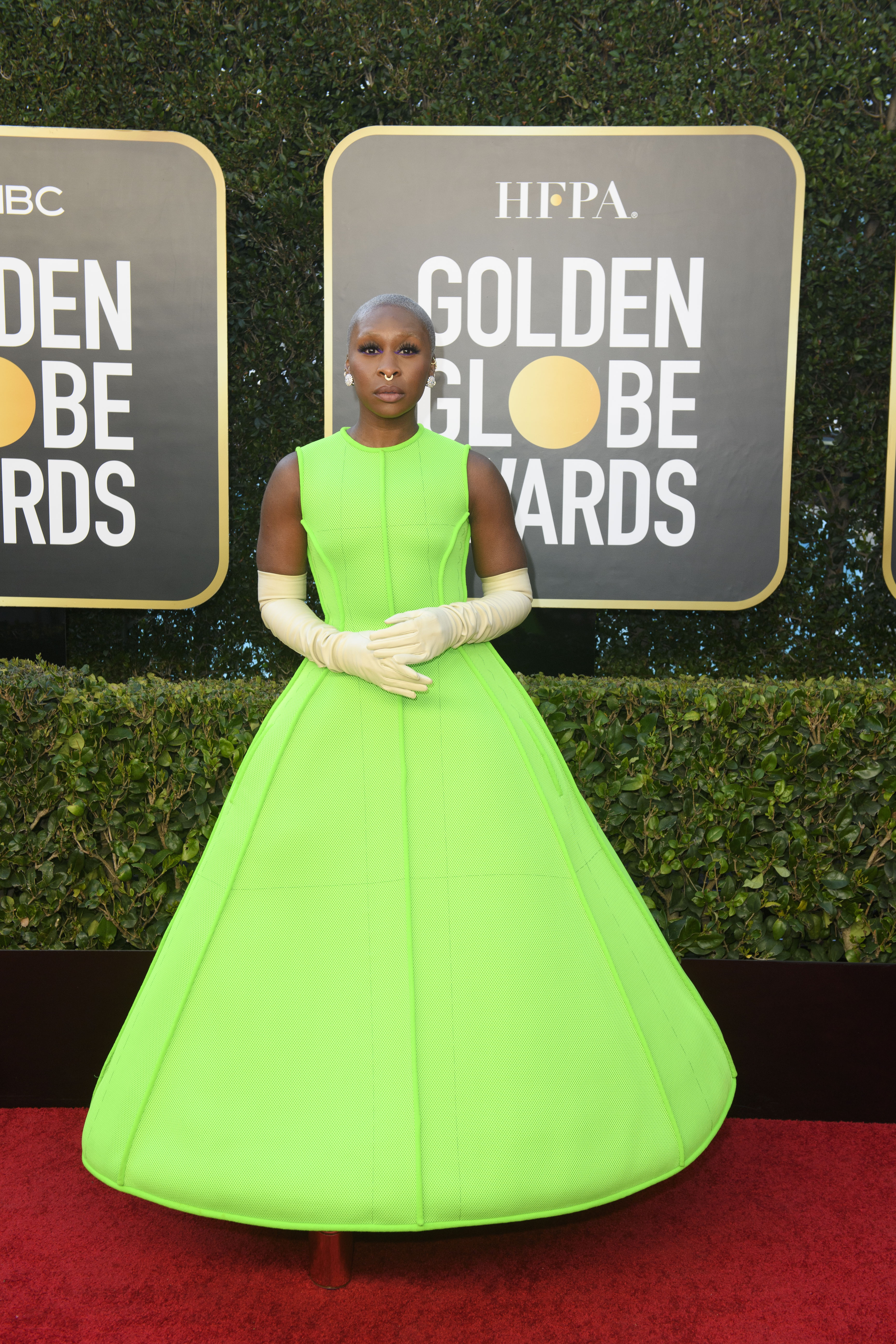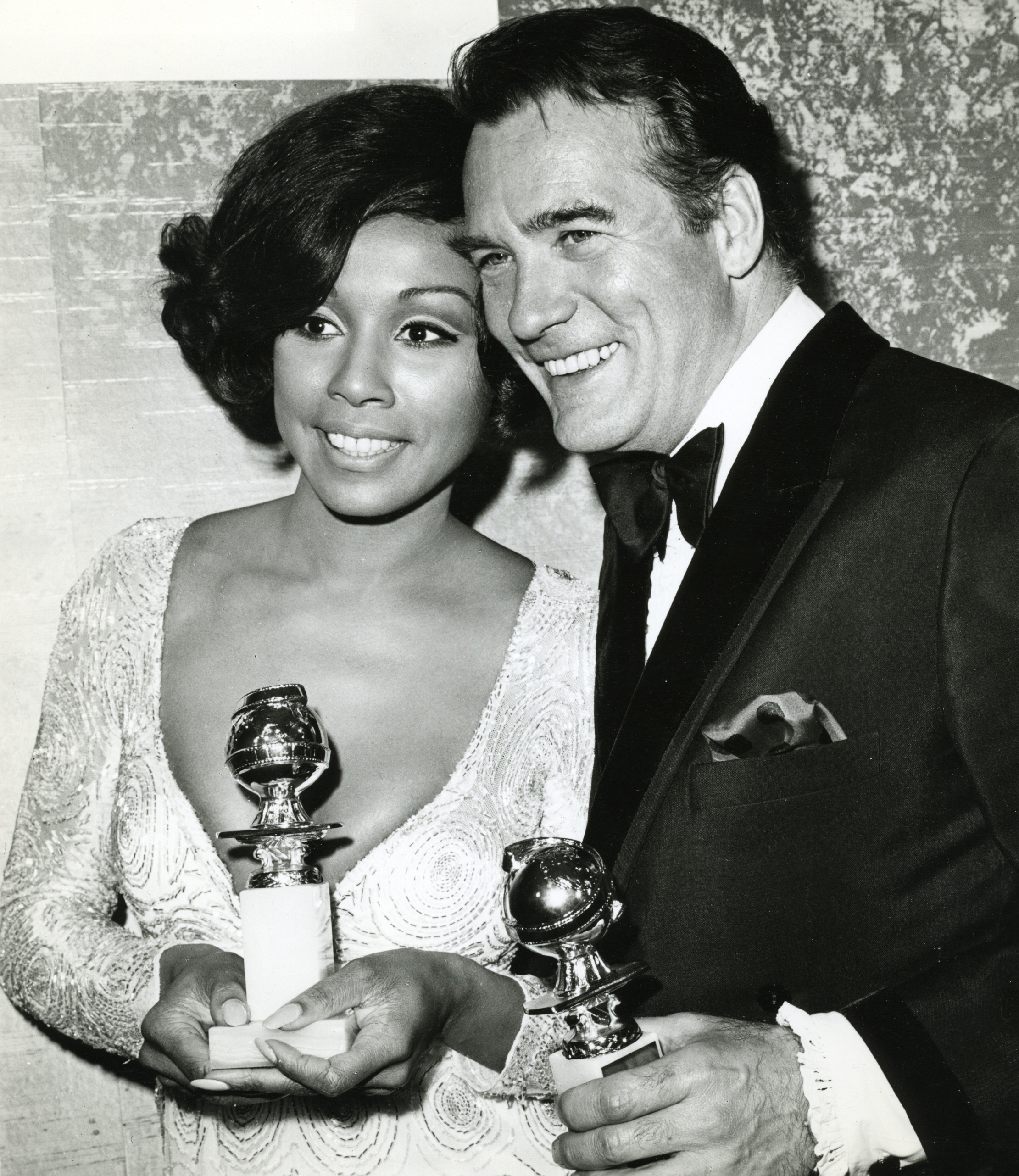 Above: In 1969 Diahann Carroll became the first Black woman to win a Golden Globe as Best Actress TV – Drama for Julia. The plunging neckline is indicative of the time, and the material, lush and beaded. The make-up has the outlined eye and white lid that was popular at the time. The entire impact – gloriously glamorous.
Below: Halle Berry has received six nominations and took home the gold for her portrayal of another acting legend in the category: Best Actress – Motion Picture for Introducing Dorothy Dandridge in 2000.
Ms. Berry has innate elegance. Her hair is often cropped, which shows up the exquisite bone structure of her legendary beauty. Her fashion choices are often torso fitted with elegant drapes to the skirts.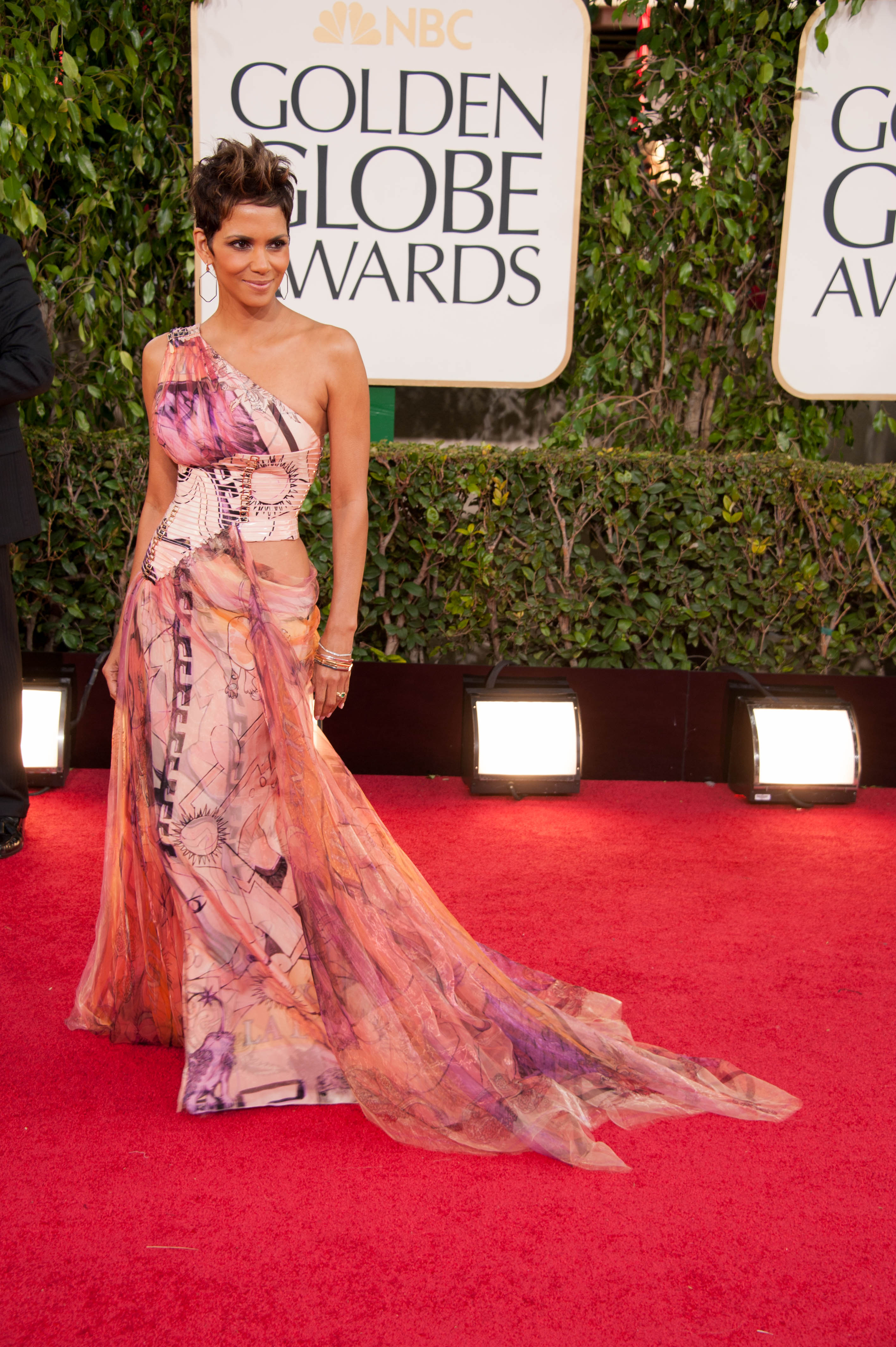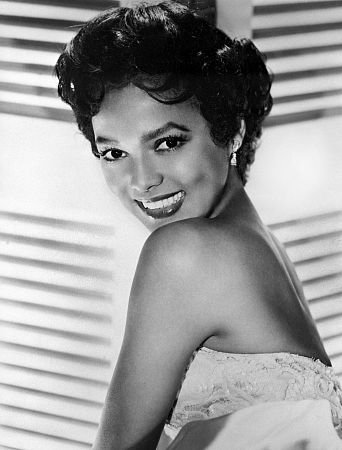 Above: Dorothy Dandridge who was nominated for a Golden Globe as Actress in a Leading Role – Musical or Comedy for Porgy and Bess in 1960.
The refined beauty embodied the grace of her time, with short cropped hair, subtle jewels and a glam bustier gown.
Photo below right: Dorothy Dandridge in Carmen (1954).
Below left: Dorothy Dandridge in Porgy and Bess (1959).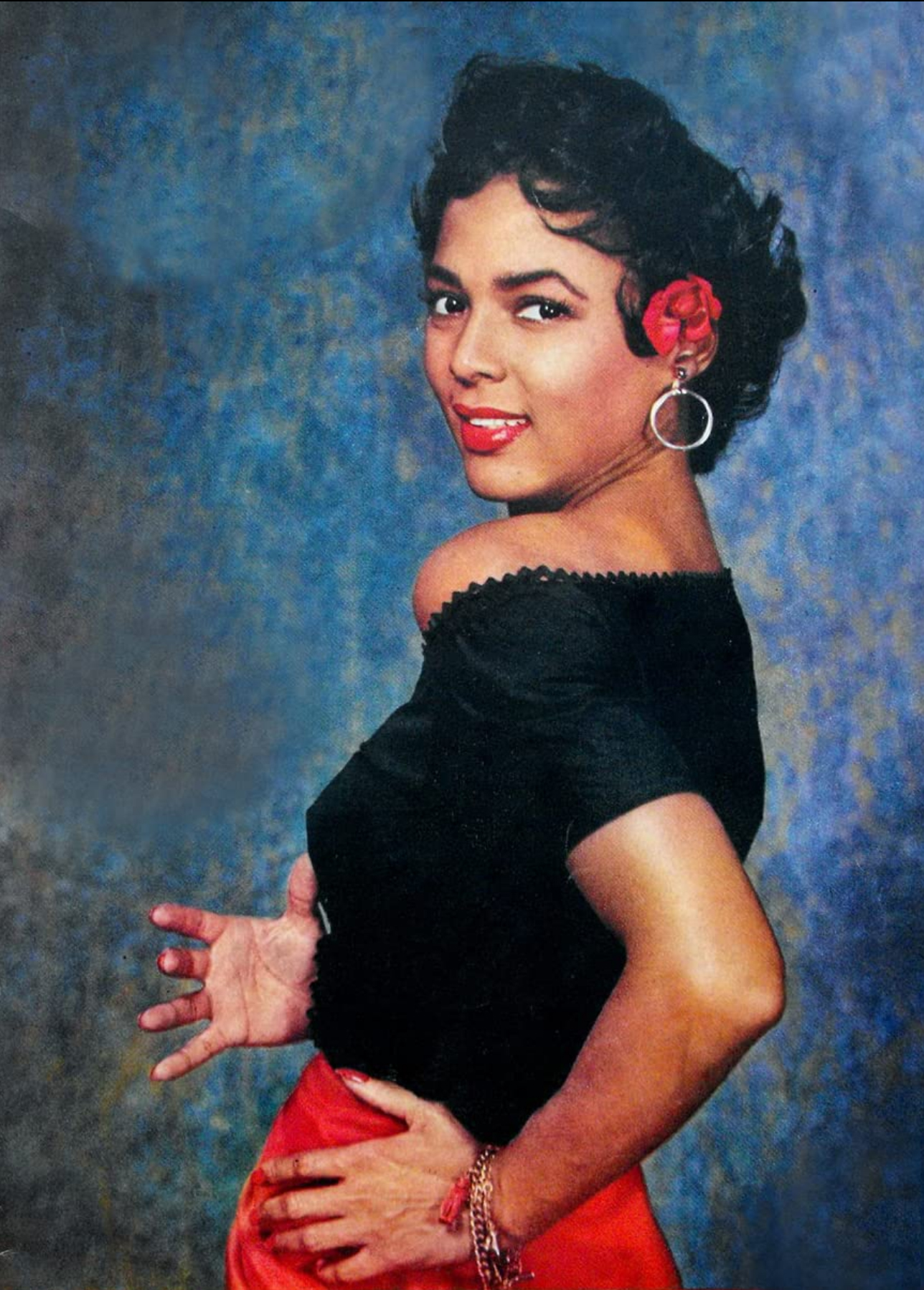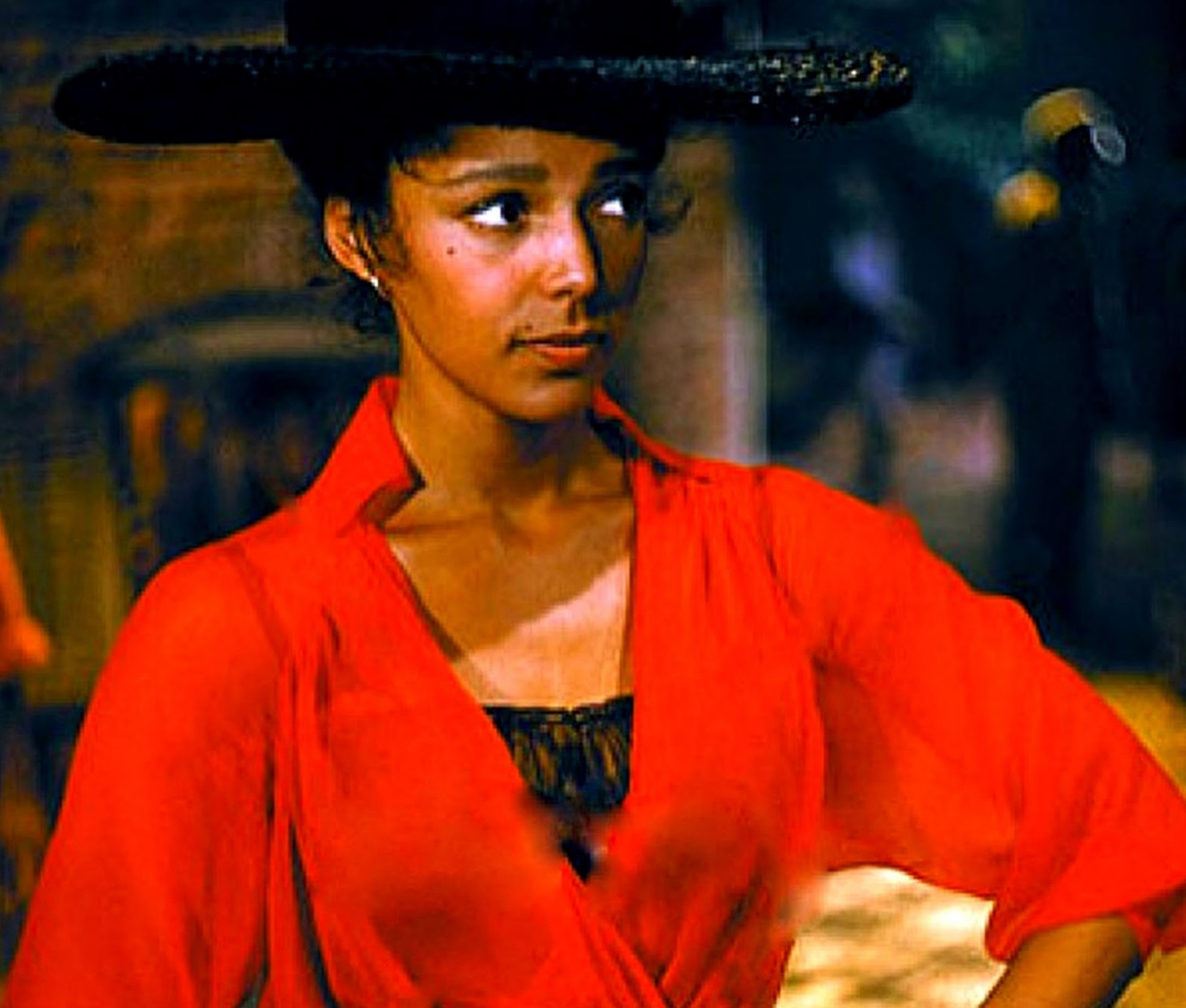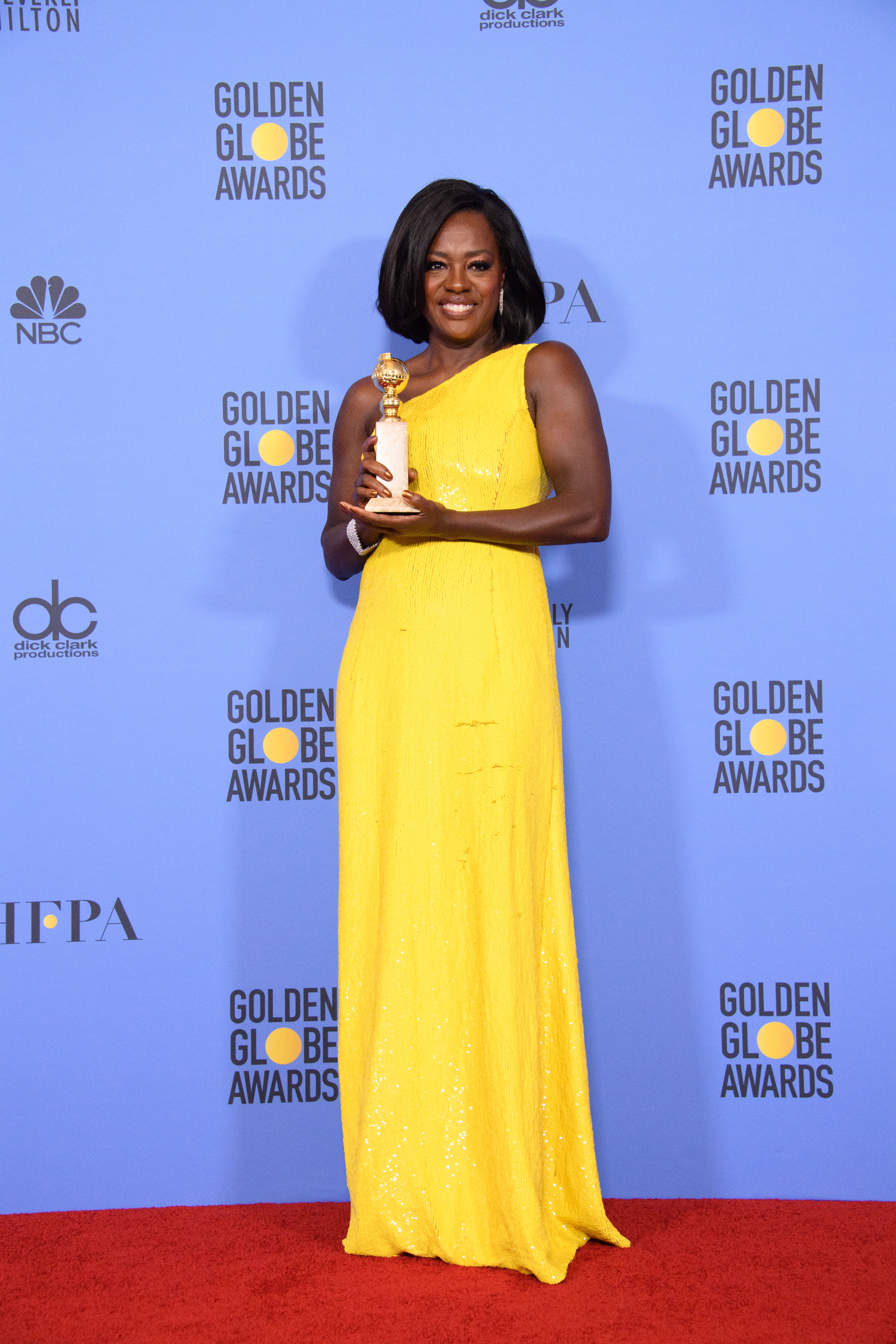 Above: After winning the category of Best Performance by an Actress in a Supporting Role in a Motion Picture for her work in Fences, actress Viola Davis poses backstage in the press room with her Golden Globe Award at the 74th Annual Golden Globe Awards at the Beverly Hilton in Beverly Hills on January 8, 2017. Ms Davis wore a sunshine yellow one-shouldered Michael Kors. The six time nominee, who television lovers will associate with How to Get Away With Murder, embraces traditional simple styling that shows off her form.
Below: Miss Tyson was nominated in 1973 for Best Actress – Motion Picture Drama for the film Sounder. Regal is the word that best describes her style – although that could just be her innate essence.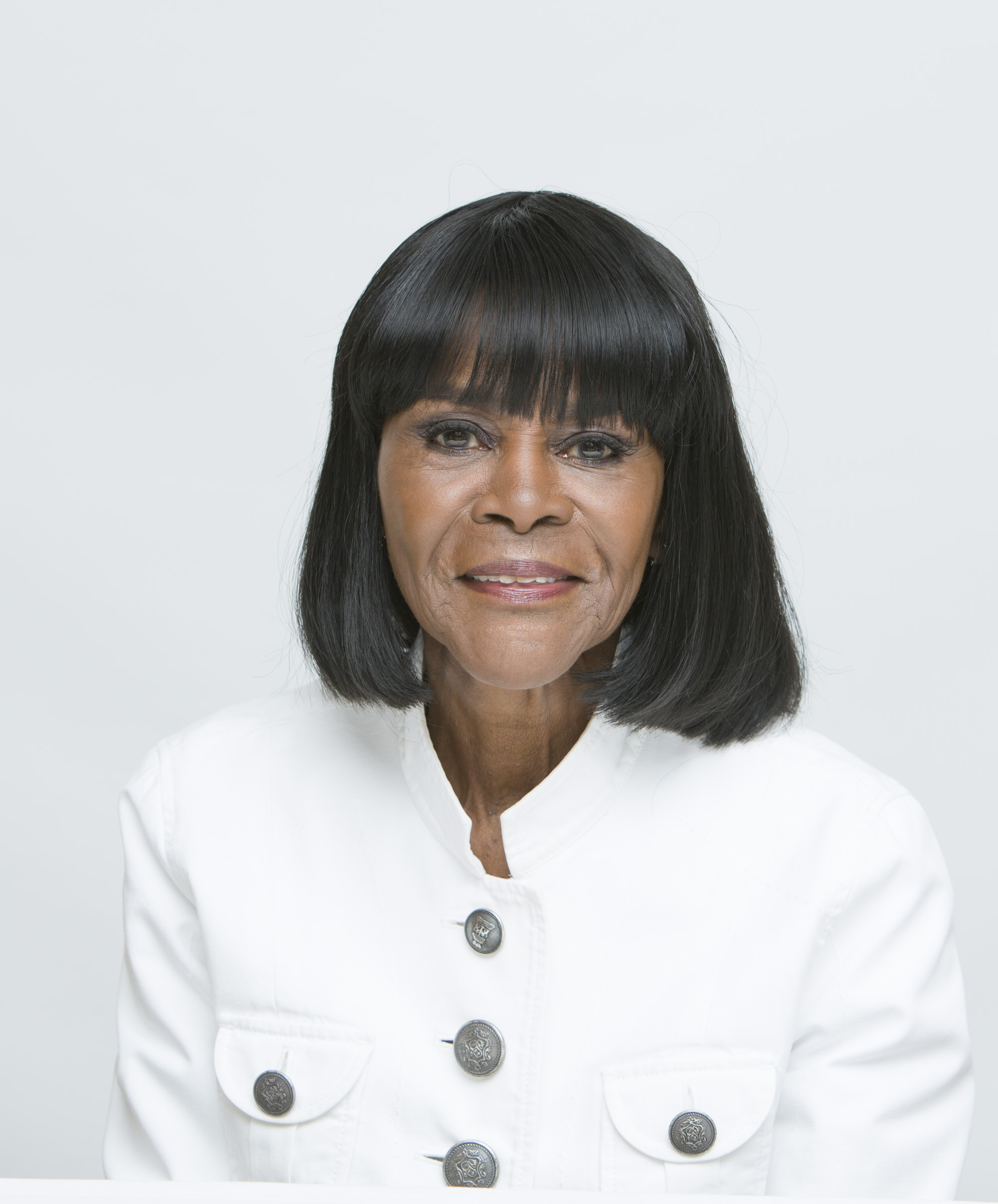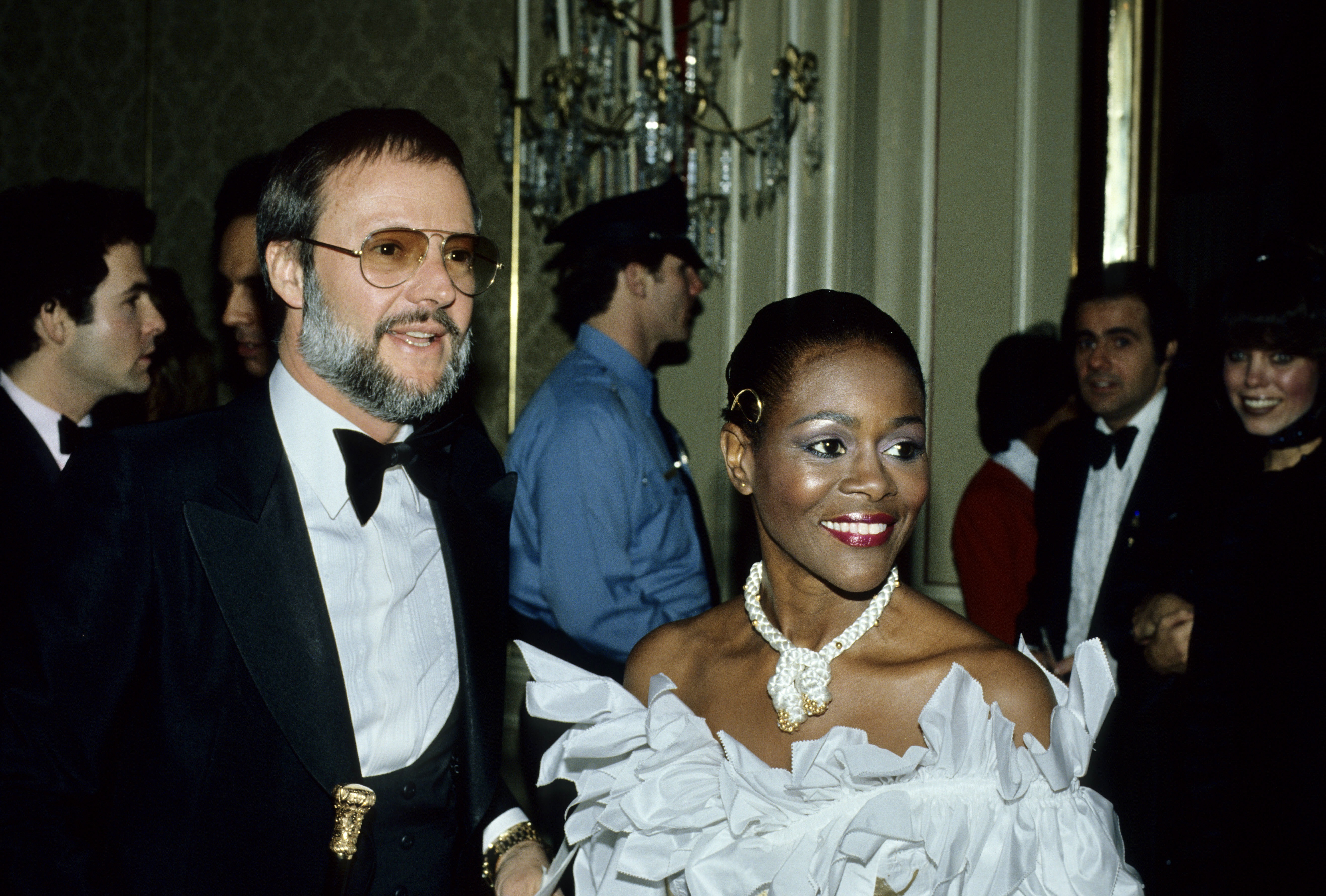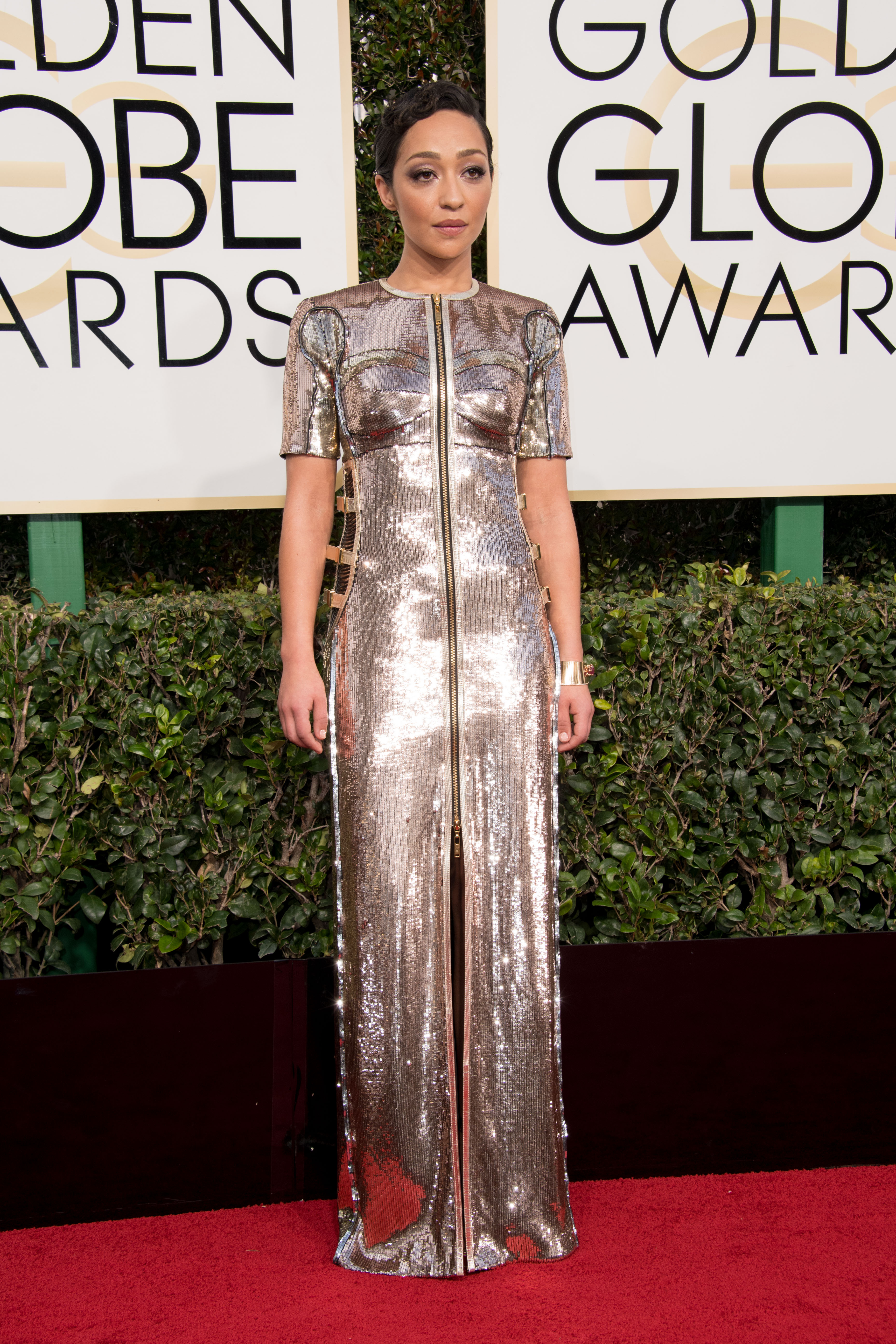 Ruth Negga has twice received Golden Globe noms. Once as the Best Supporting Actress – Motion Picture for Passing in 2022, and as Best Actress – Motion Picture Drama for Loving in 2017.
Miss Negga has a sense of drama and individuality in her choices. Modern yet classical. Here, she wears Louis Vuitton.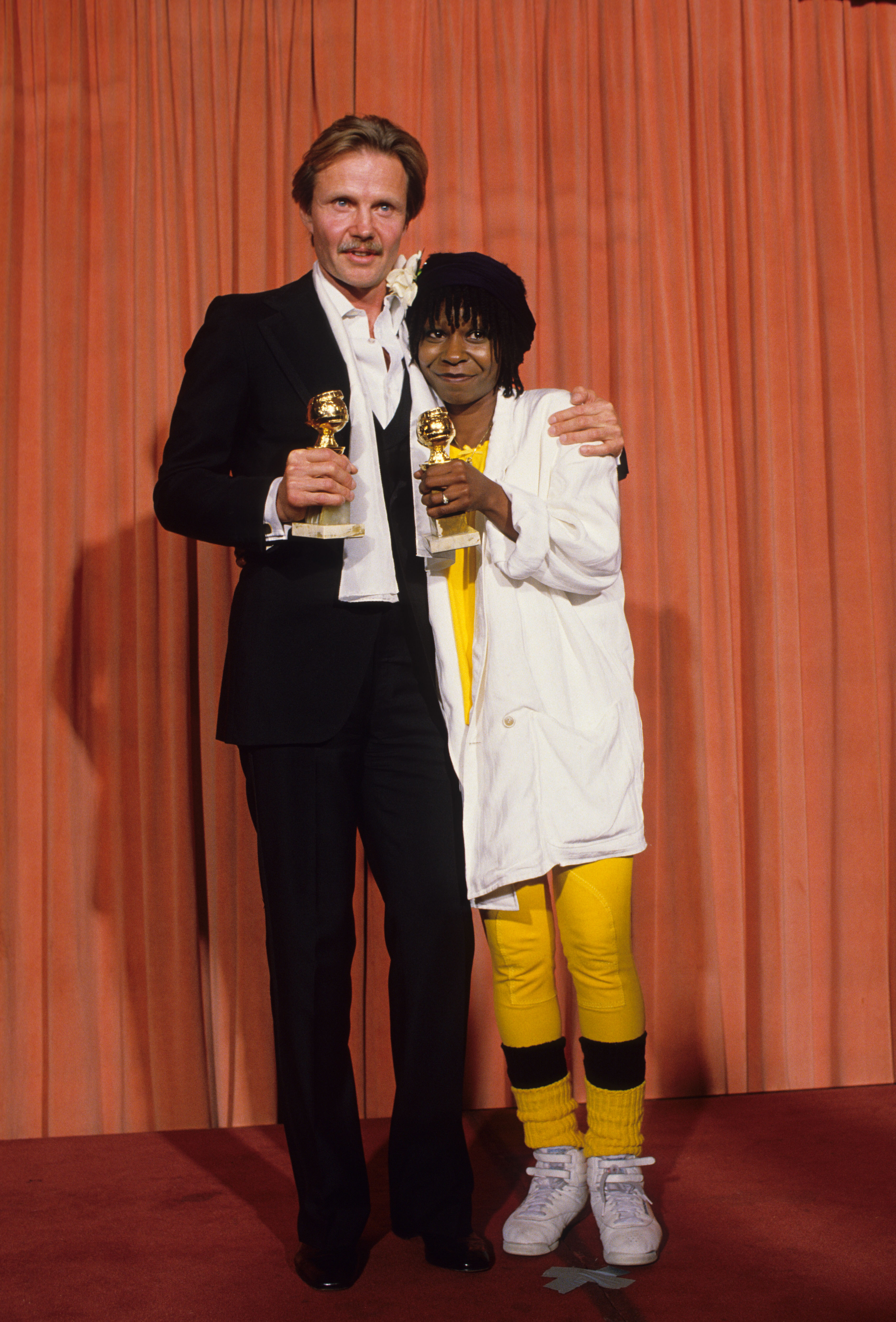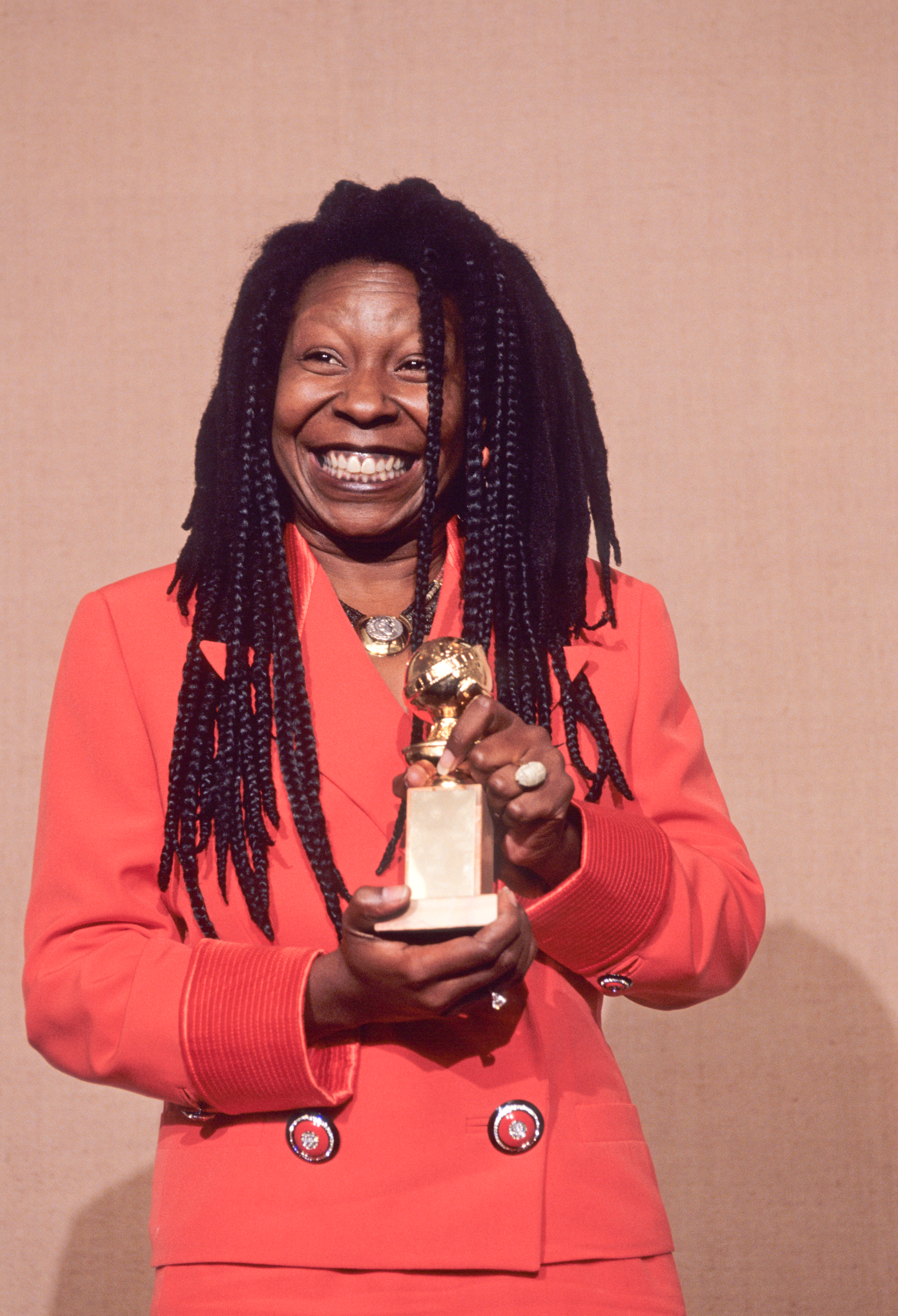 Whoopi Goldberg has done it all with grace. The two-time Golden Globe winner (who was also nominated three times), became the first Black actress to take home a Globe for The Color Purple in 1986. She followed that in 1991 with a win for Best Supporting Actress – Motion Picture for the film Ghost. Her style is eclectic and often reflects her comedic roots.
Note the diversity in style between the two wins. (l) She is more casual with the padded shoulders and large jacket of the times. She wears bright yellow leggings and sports a flower. In 1991 she donned a suit, but her bright personality is still on display in the hue.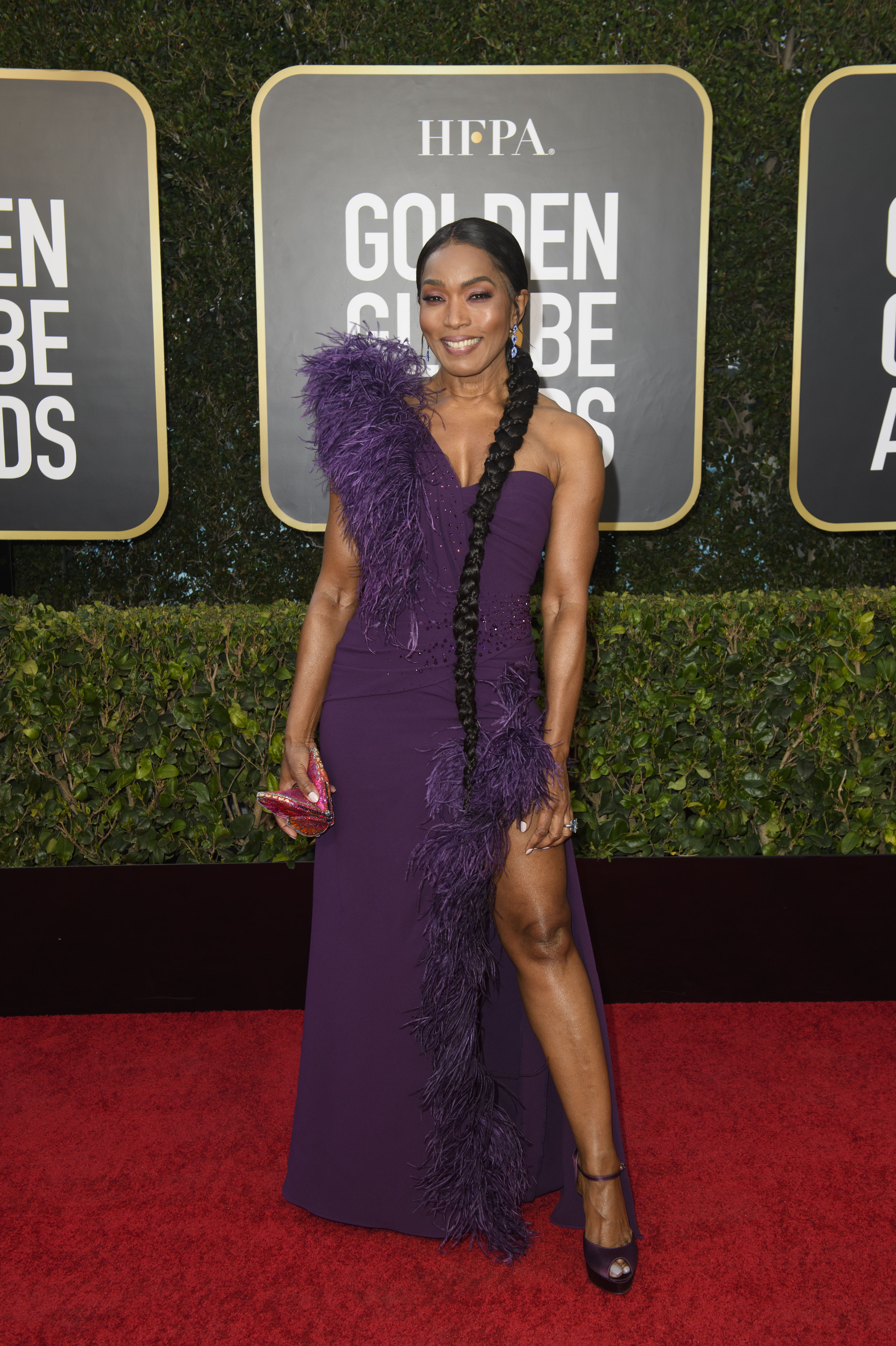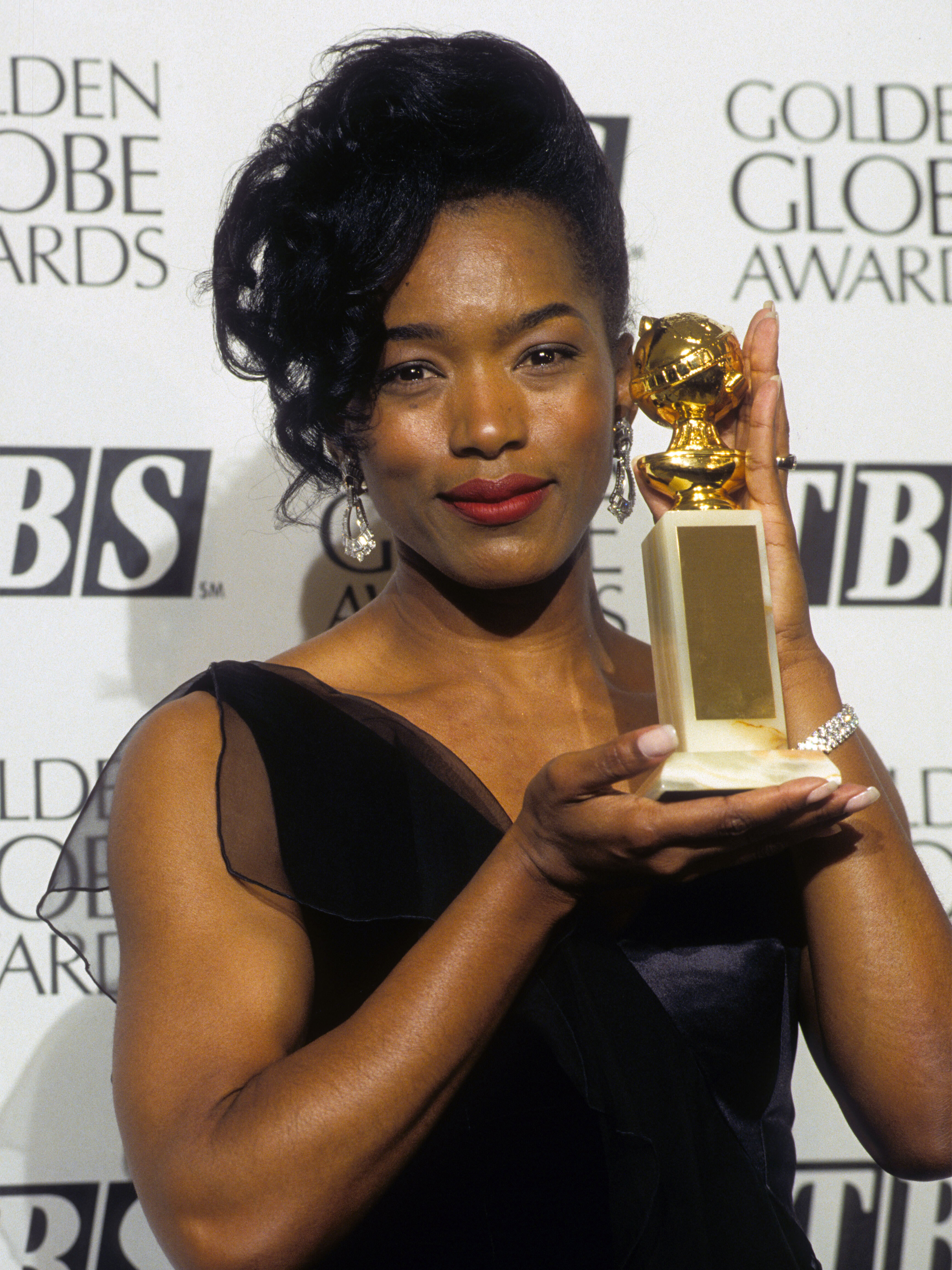 Above: Angela Bassett was bold and beautiful in a purple one-shouldered gown with a thigh-high slit when she accepted her Golden Globe in 1994. The elongated braid is fresh and speaks to her bold character choices. She won for What's Love Got To Do With It.
Below: This three-time nominee struck gold with Best Supporting Actress – Motion Picture for The Help in 2012. However, she needs no help on the red carpet. (l) From her Tadashi Shoji lavender gown in 2012 to this black gown at the 76th awards that pays tribute to the screen goddesses of the '50s with its nipped waist and wide skirt, Octavia Spencer always has a classic gown with a twist of daring.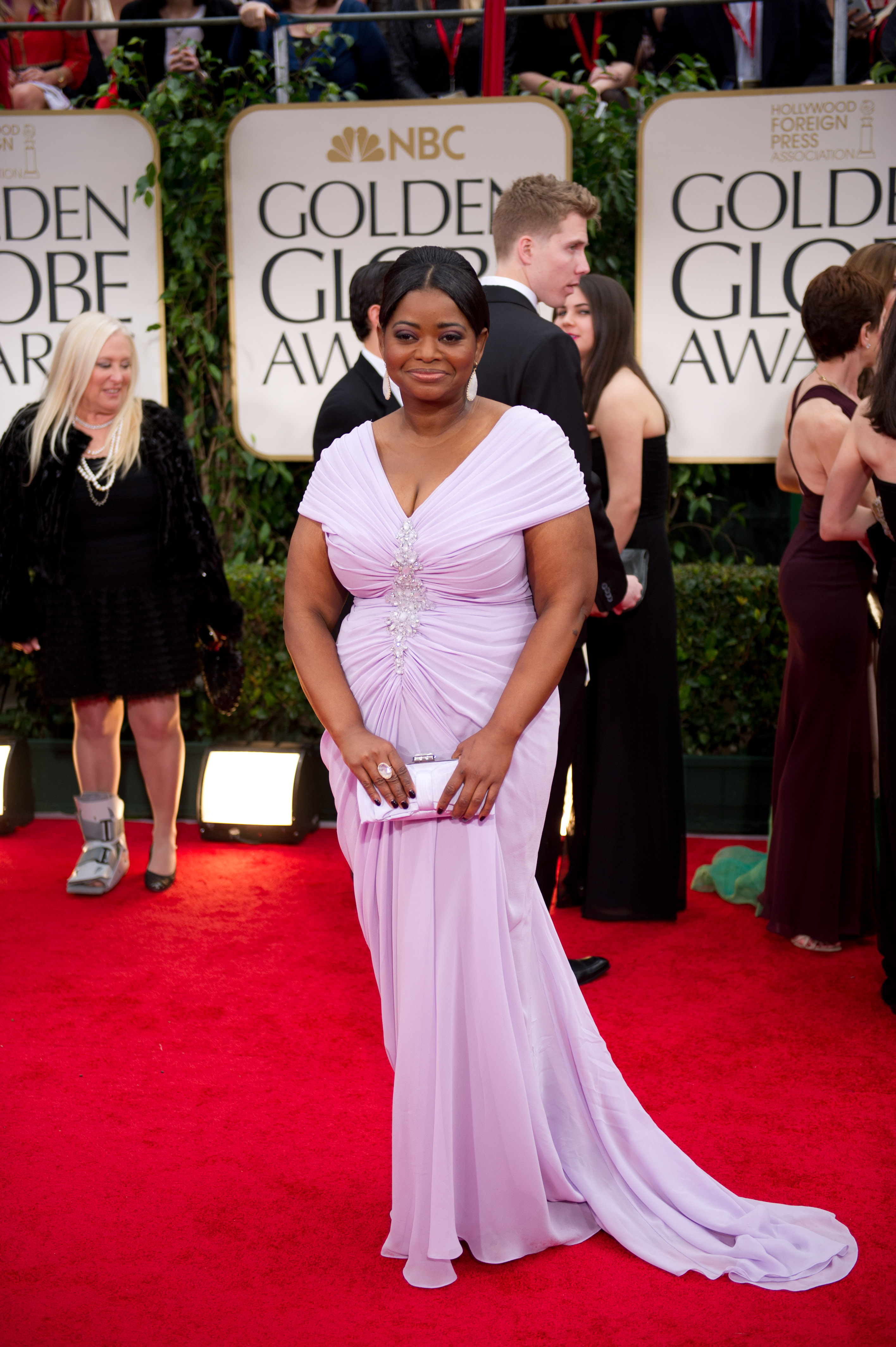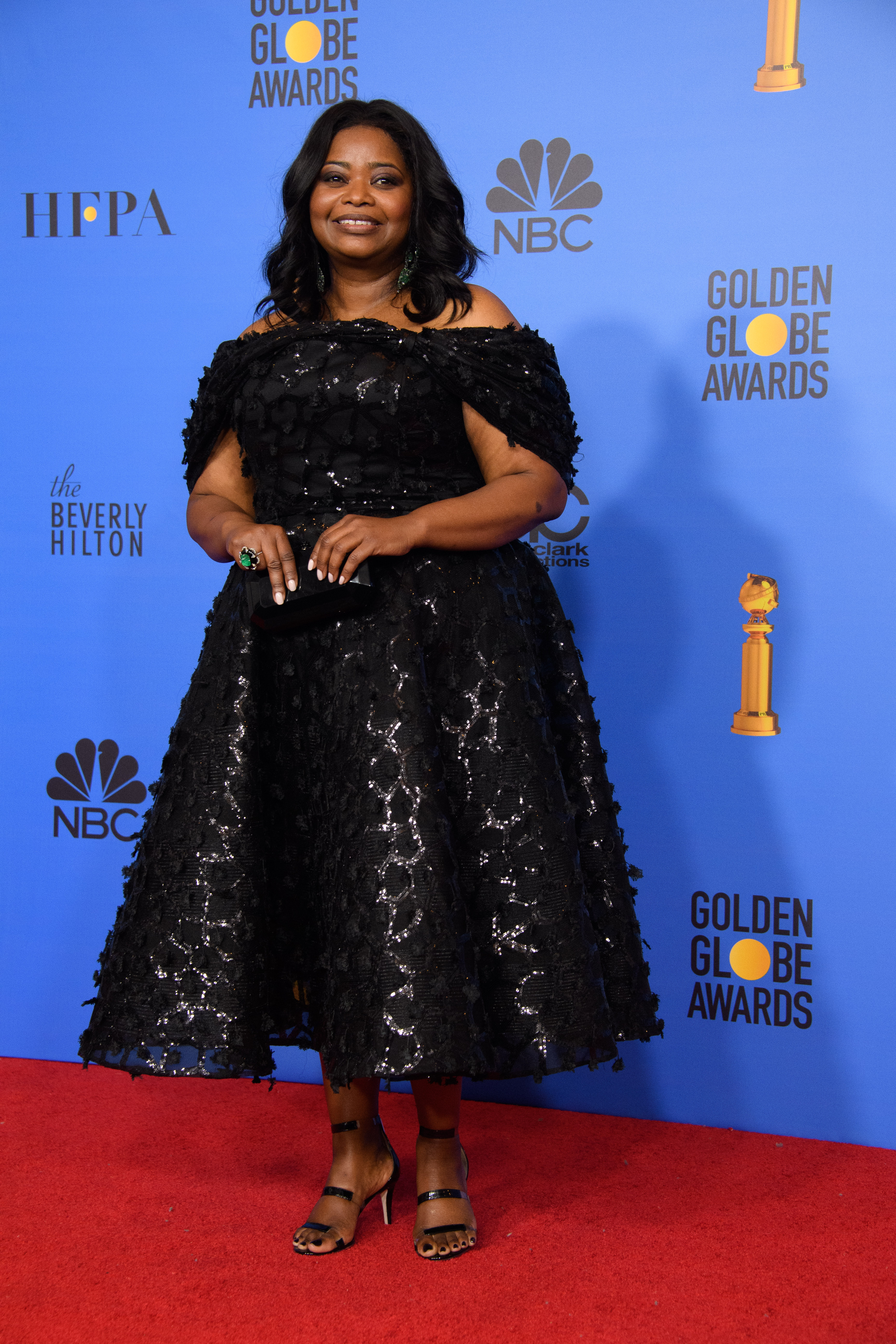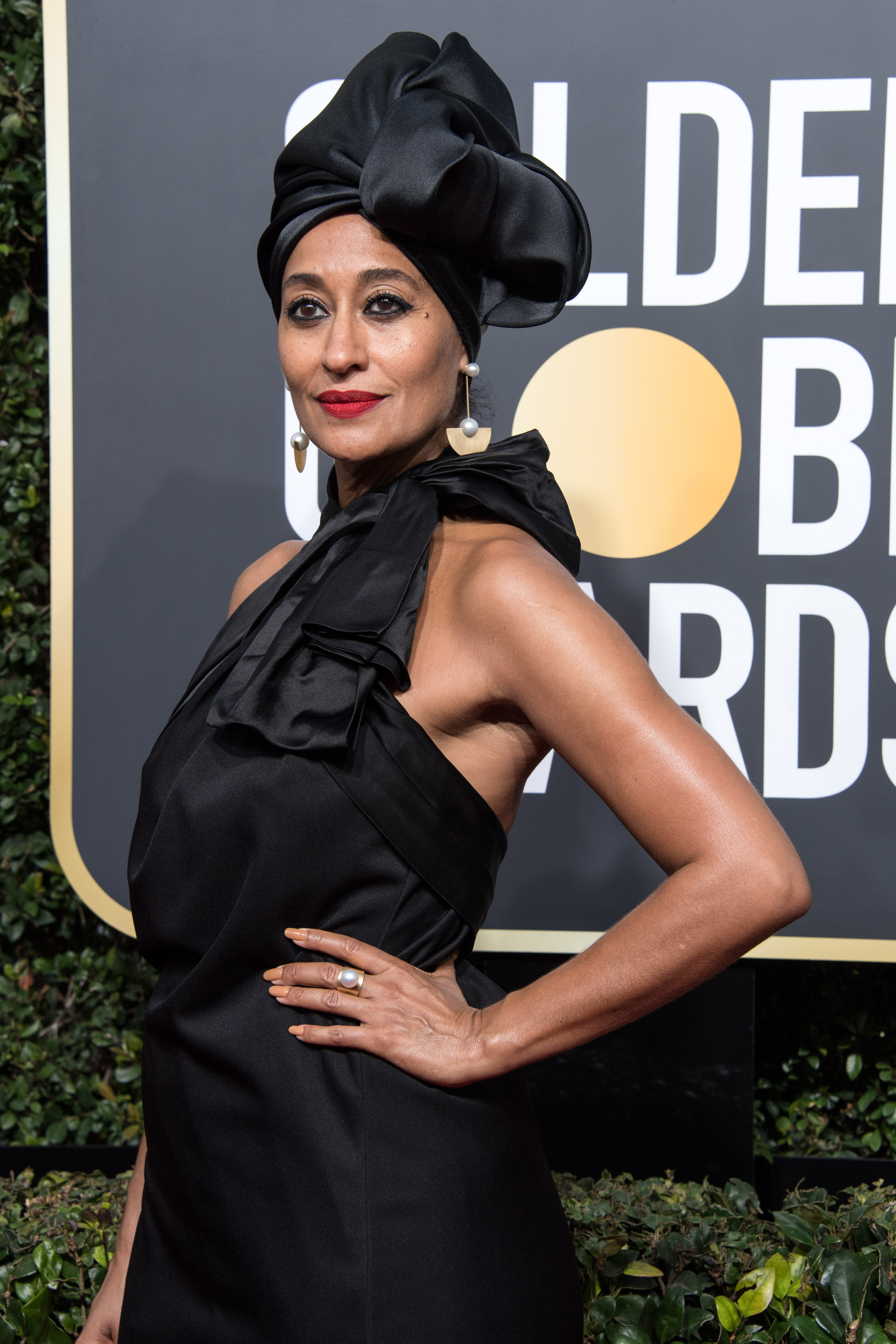 Tracee Ellis Ross inherited beauty and talent from her mother, Diana Ross. This look is incredible, giving a nod to ethnic design with the dramatic headgear. The red lips, smokey eye and geometric earrings are perfect for the ensemble. The twice nominated talent won for Best Television Actress – Musical/Comedy series: Black-ish.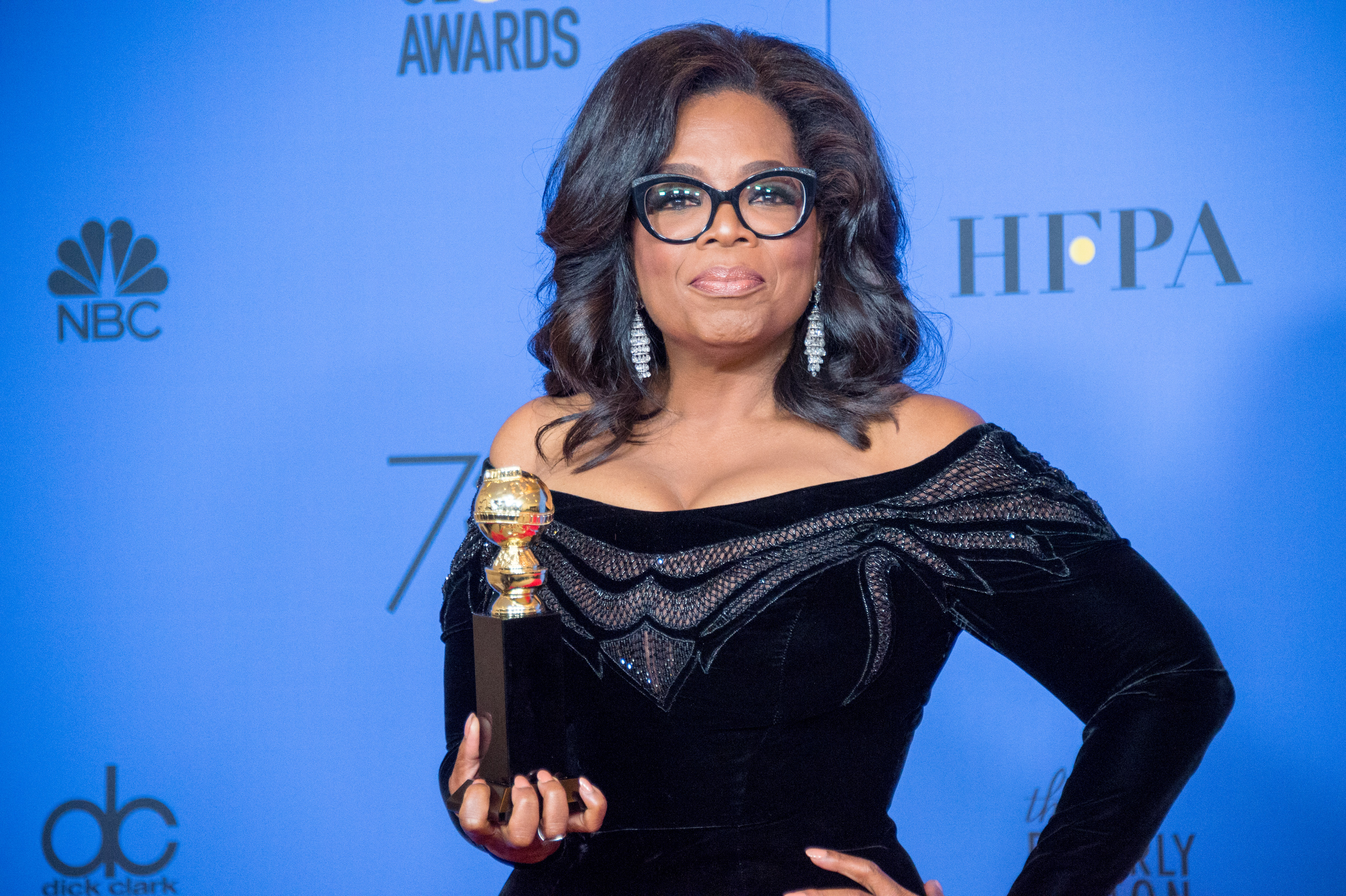 Oprah Winfrey was the first Black woman to receive the Cecil B. deMille Award the same year Sterling K. Brown became the first Black actor to win a Globe for Best performance by an Actor in a Television Series – Drama (This is Us).
The legend that is Ms Winfrey took home the Best Supporting Actress – Motion Picture for The Color Purple. With a wealth of talent the icon chooses designs that show off her hour-glass figure in the most glamorous and understated way. Her style is elegance personified.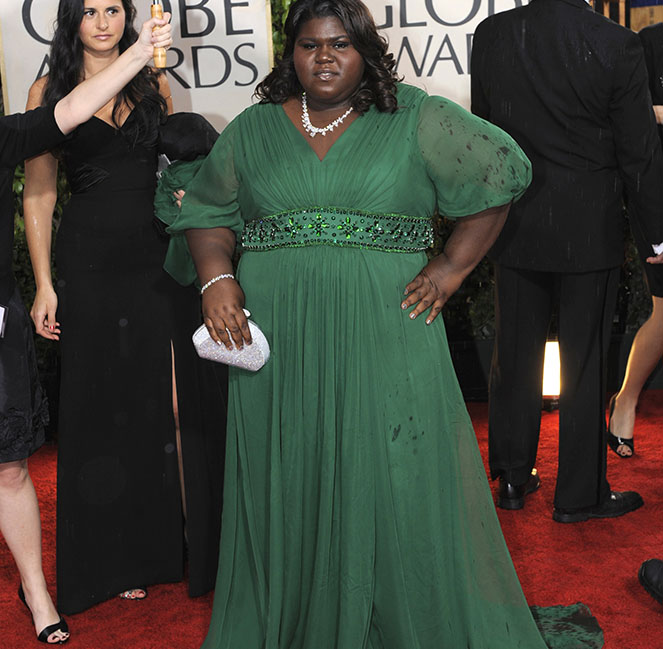 Gabourey Sidibe (wearing Kevan Hall) rounds out just a few of the women who have graced the Golden Globes red carpet following in the footsteps of Lena Horne (below) who broke the glass ceiling back in 1943.
More will be featured as we honor those we have celebrated on our road to the 80th Golden Globes.