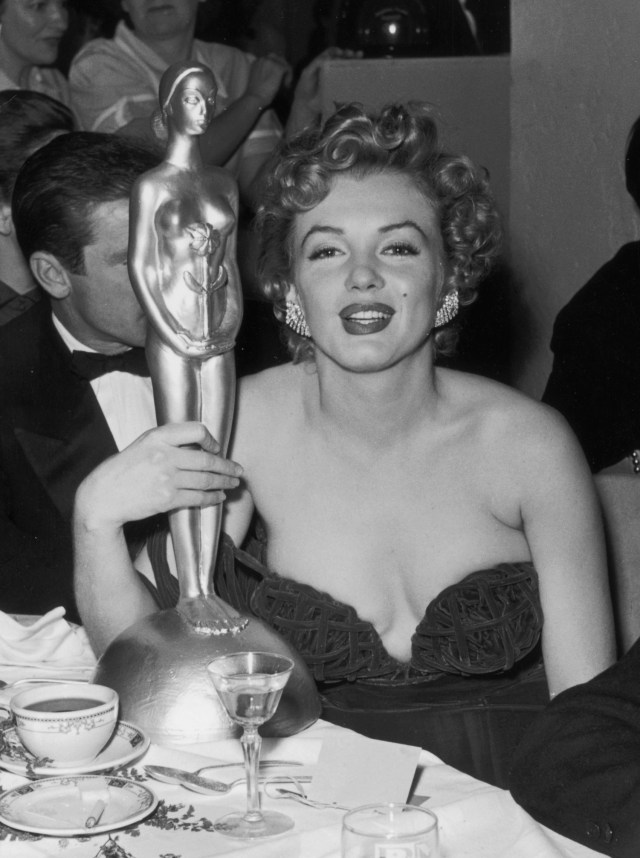 80th Look Back: Glamorous Golden Globes Moments
October 28, 2022
—
Margaret Gardiner
Does it get any more glamorous than Marilyn Monroe leaning in and laughing in an unscripted moment at the Golden Globes? You'd think not, but scroll through and see the magic of the stars at play over 80 years of Golden Globes and return on January 10th to see more magic unfold.
See Julie Andrews and Mia Farrow as young beauties in conversation in 1966. Legendary director Alfred Hitchcock is here. Consider Gregory Peck's expression as he looks at the Golden Globe in his hand and registers that he has won.
The glamour and history are captured here in a sampling of unscripted moments.
Jack Nicholson and Madonna, Jane Fonda in a playful moment with Richard Burton.
See how the tables were laid out and that dancing happened in the same room as the awards were presented. Wonder at the enormous gas guzzlers of the 1980s limousines that carried the stars to the Golden Globes.
And please look for the wonderful photo of Lily Tomlin wearing a jacket with a likeness of Dolly Parton on her back at the 1981 Golden Globes.
We will feature more galleries like this as we count down to the 80th Golden Globes on January 10th, on NBC. Tune in and watch so you can become part of history in the making.
The fashion varies from exquisite to casual and reflects the times. Each decade will be highlighted and discussed in upcoming galleries, but for now, dive into this delight of unscripted glamour of 80 years of Golden Globes.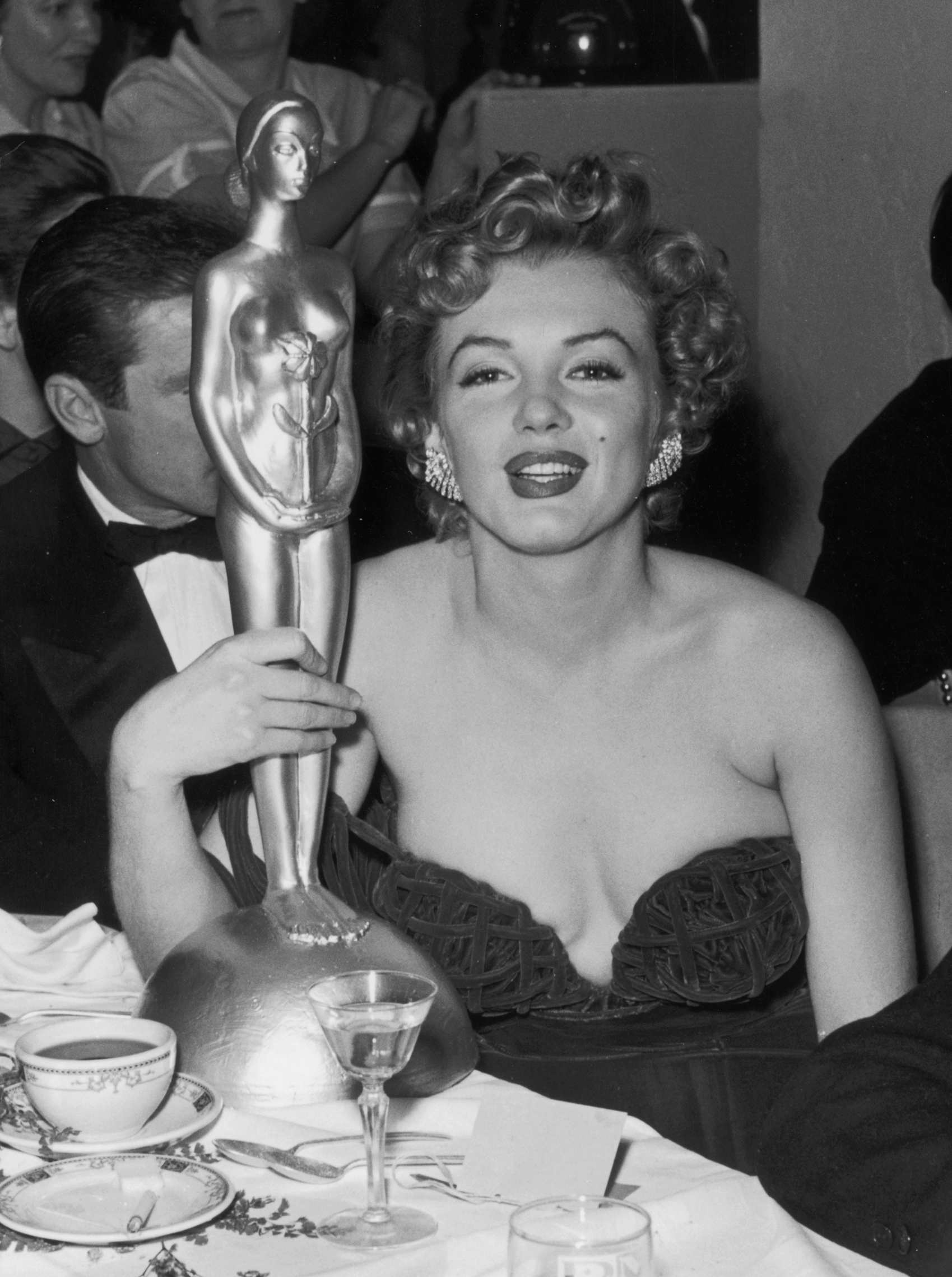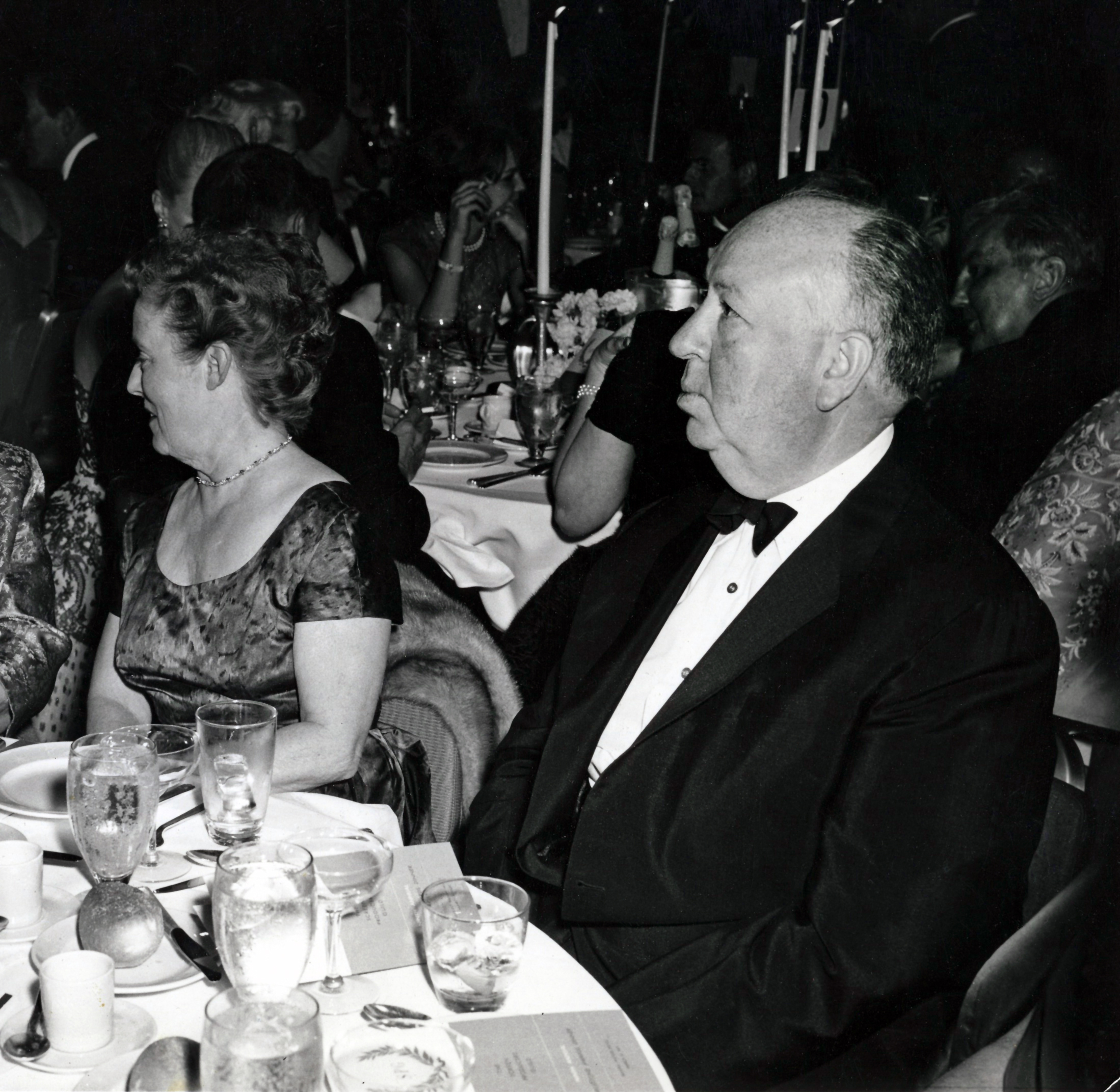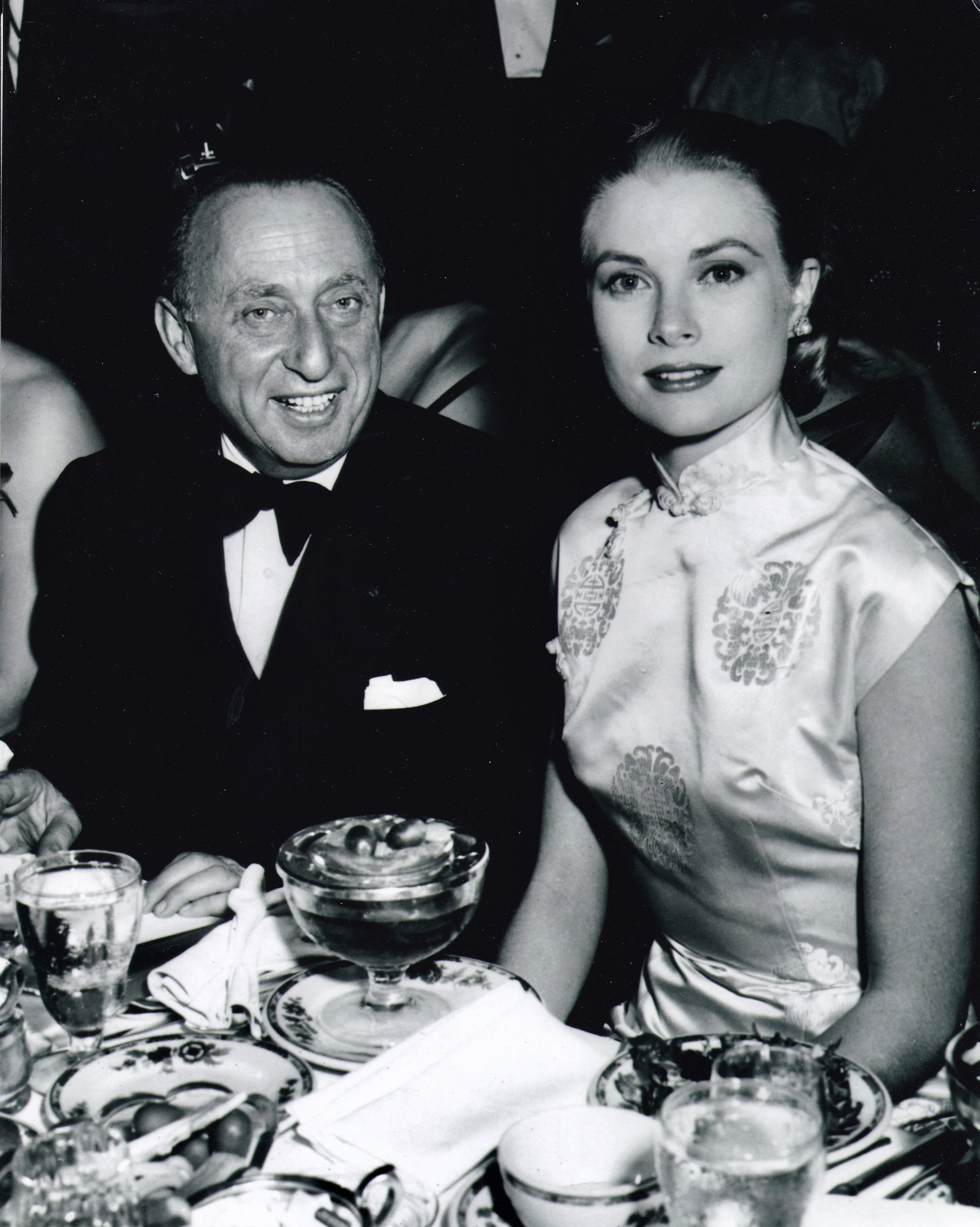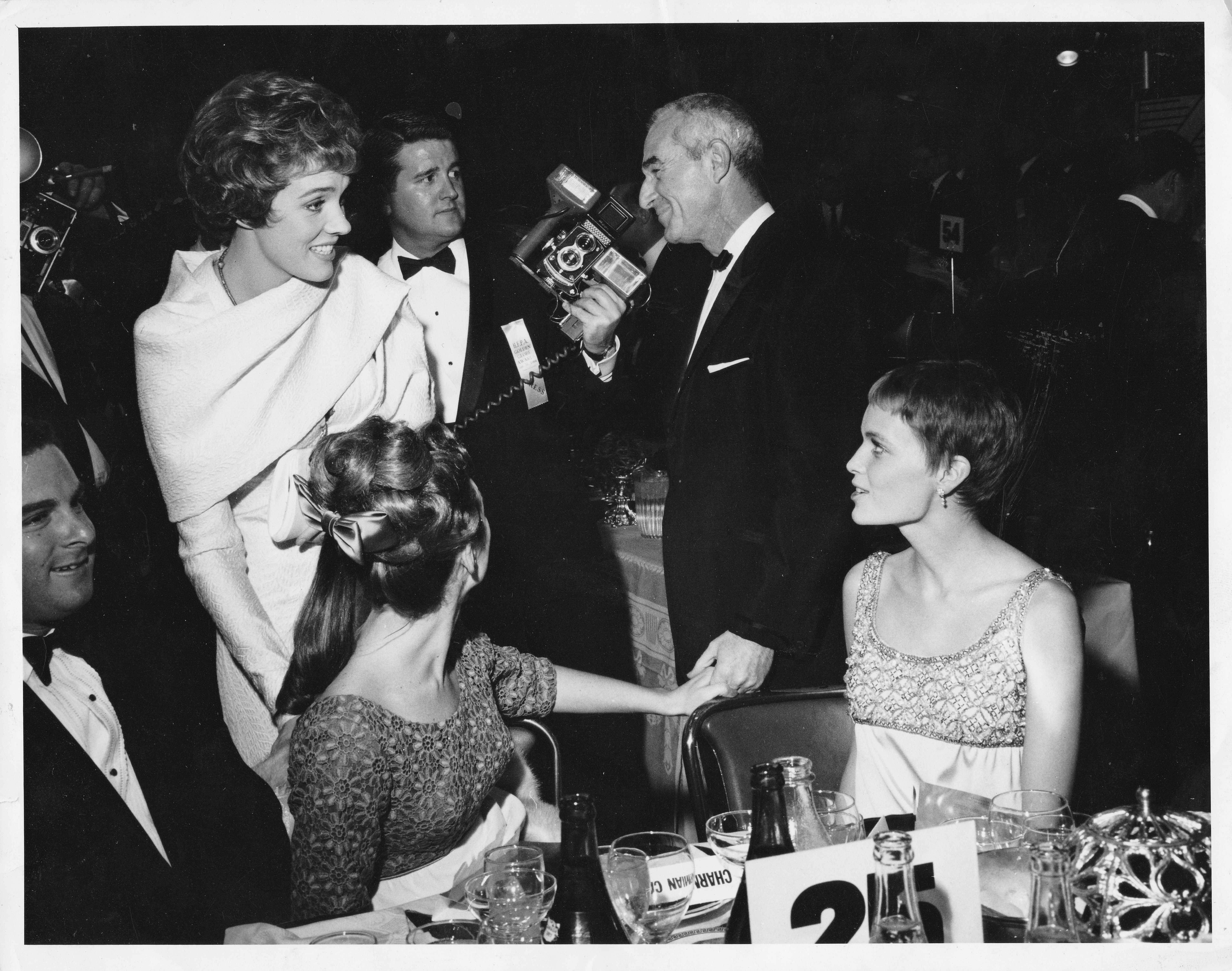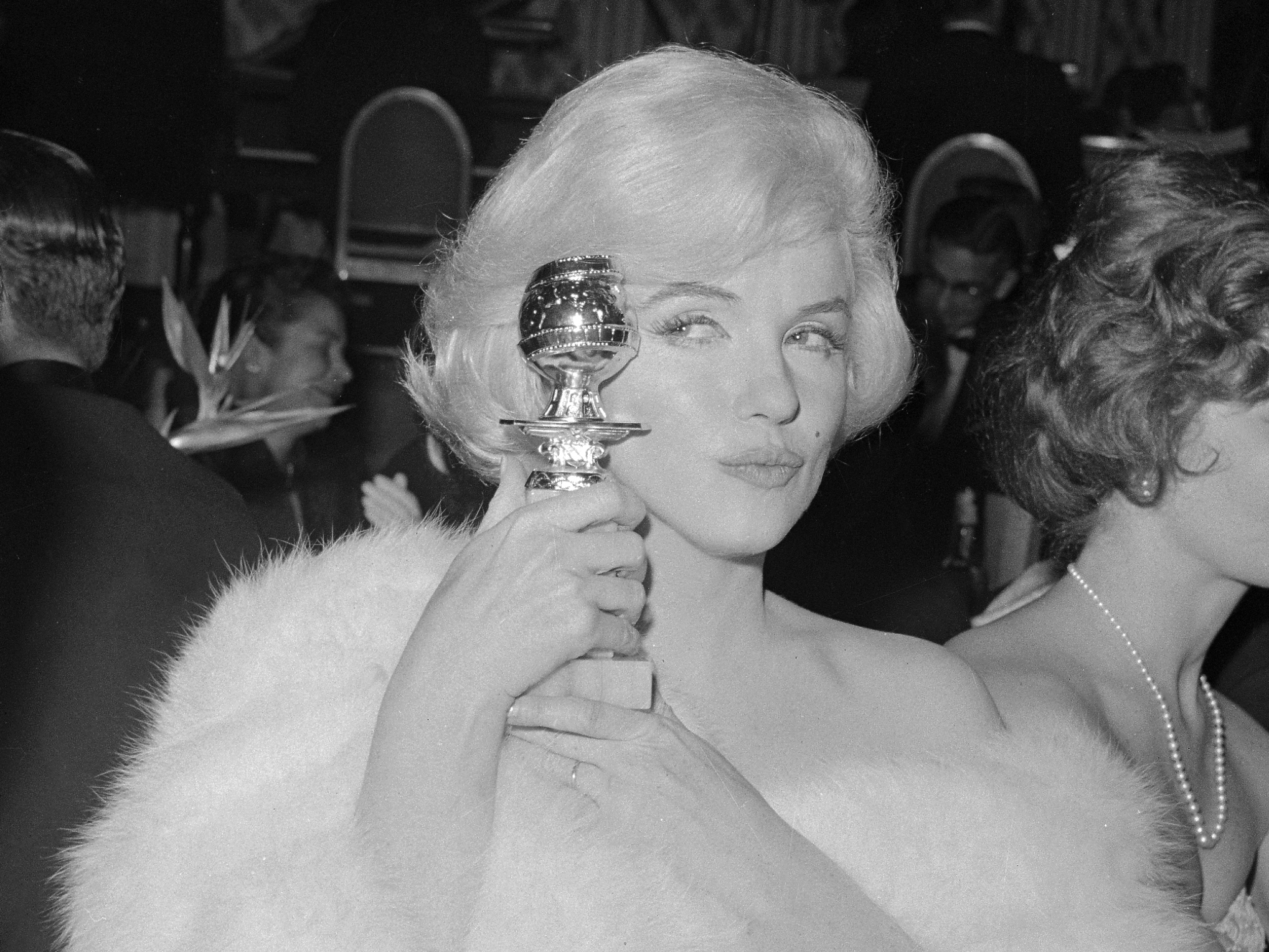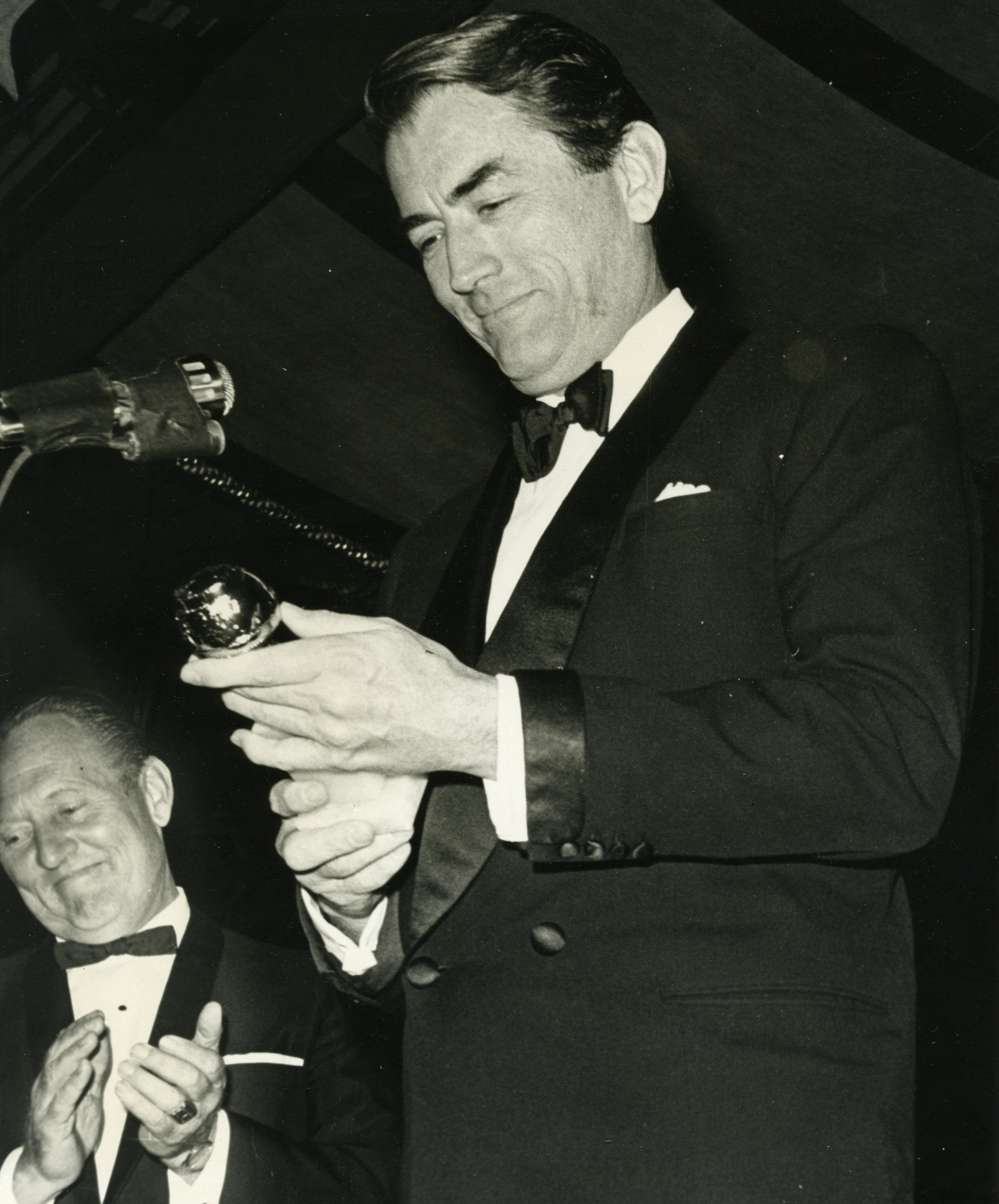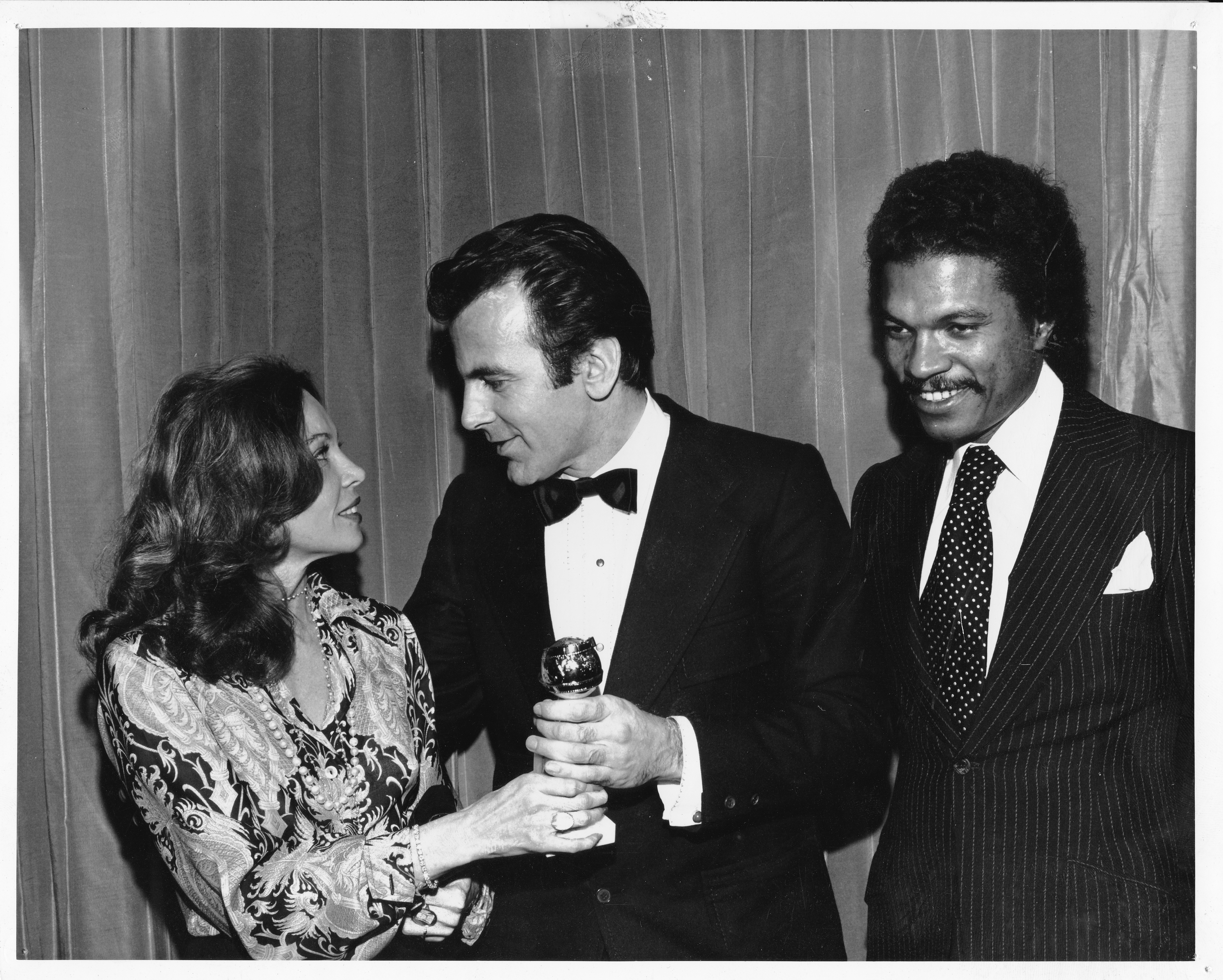 Above: Note Billy Dee Williams' tie. He has eschewed a tux and gone with an evening suit and a wide tie that would become the height of fashion in the 1970s.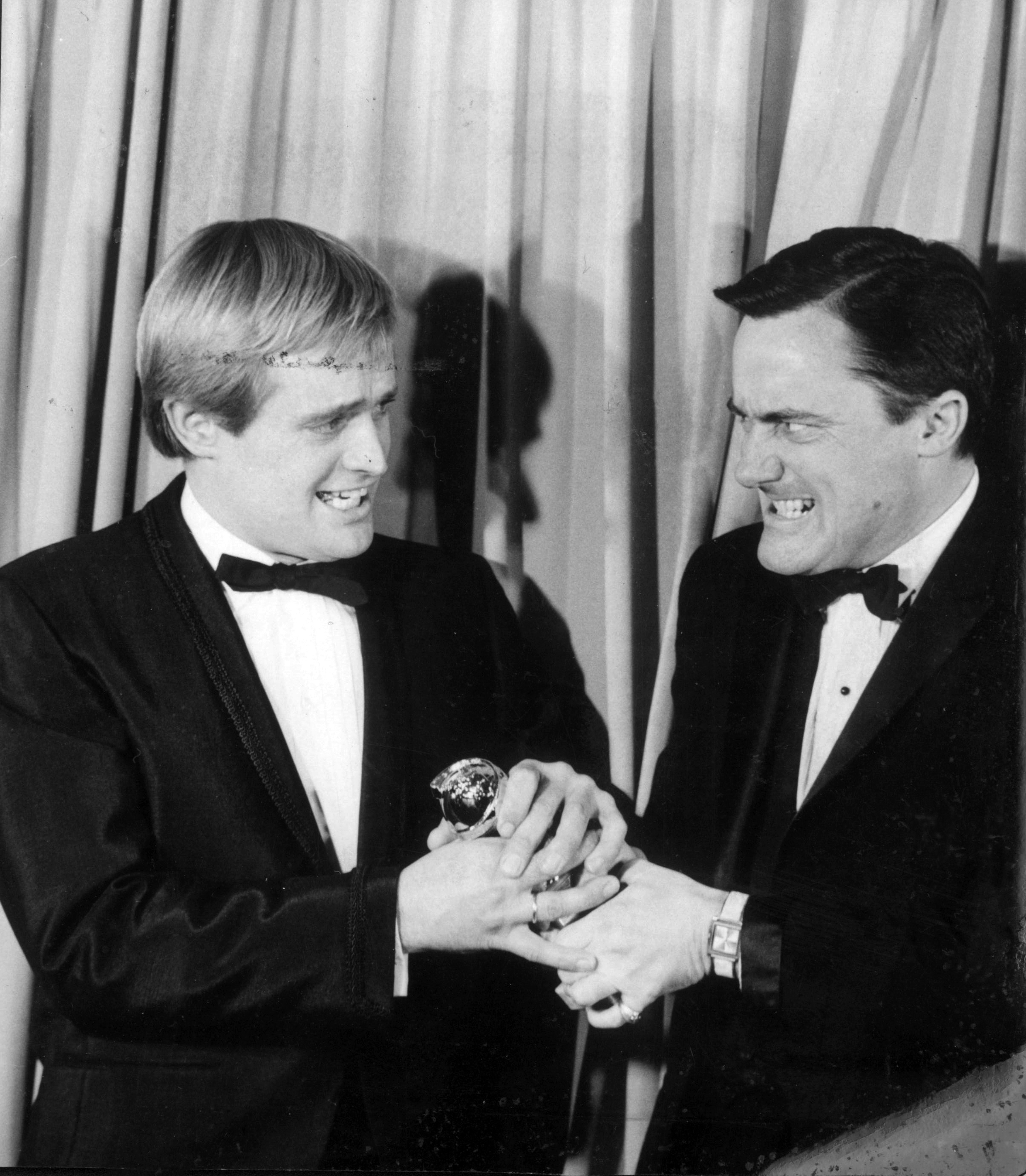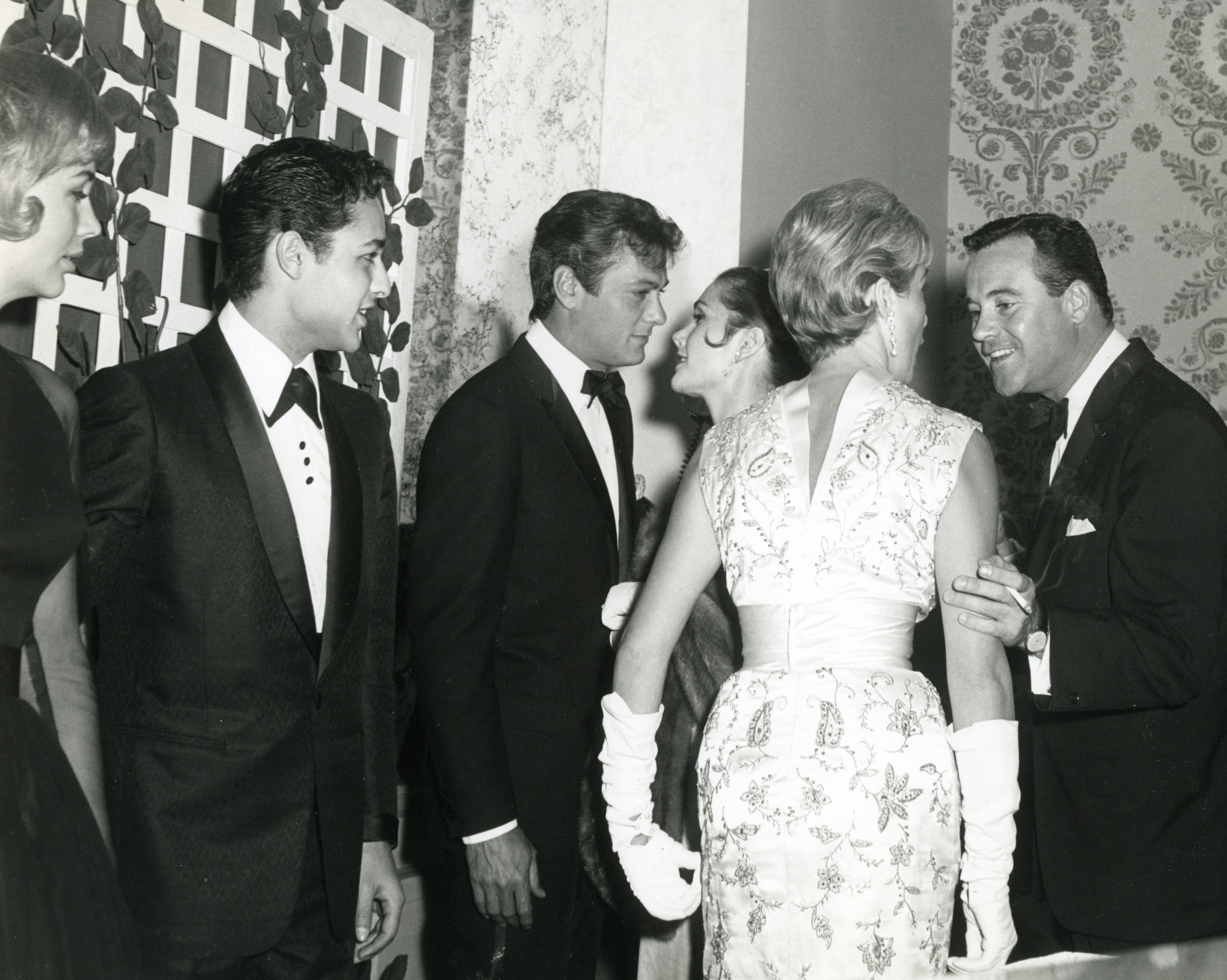 Above: Look at the private moment between Tony Curtis and Janet Leigh – the parents of Jamie Lee Curtis – as stars swirl around them.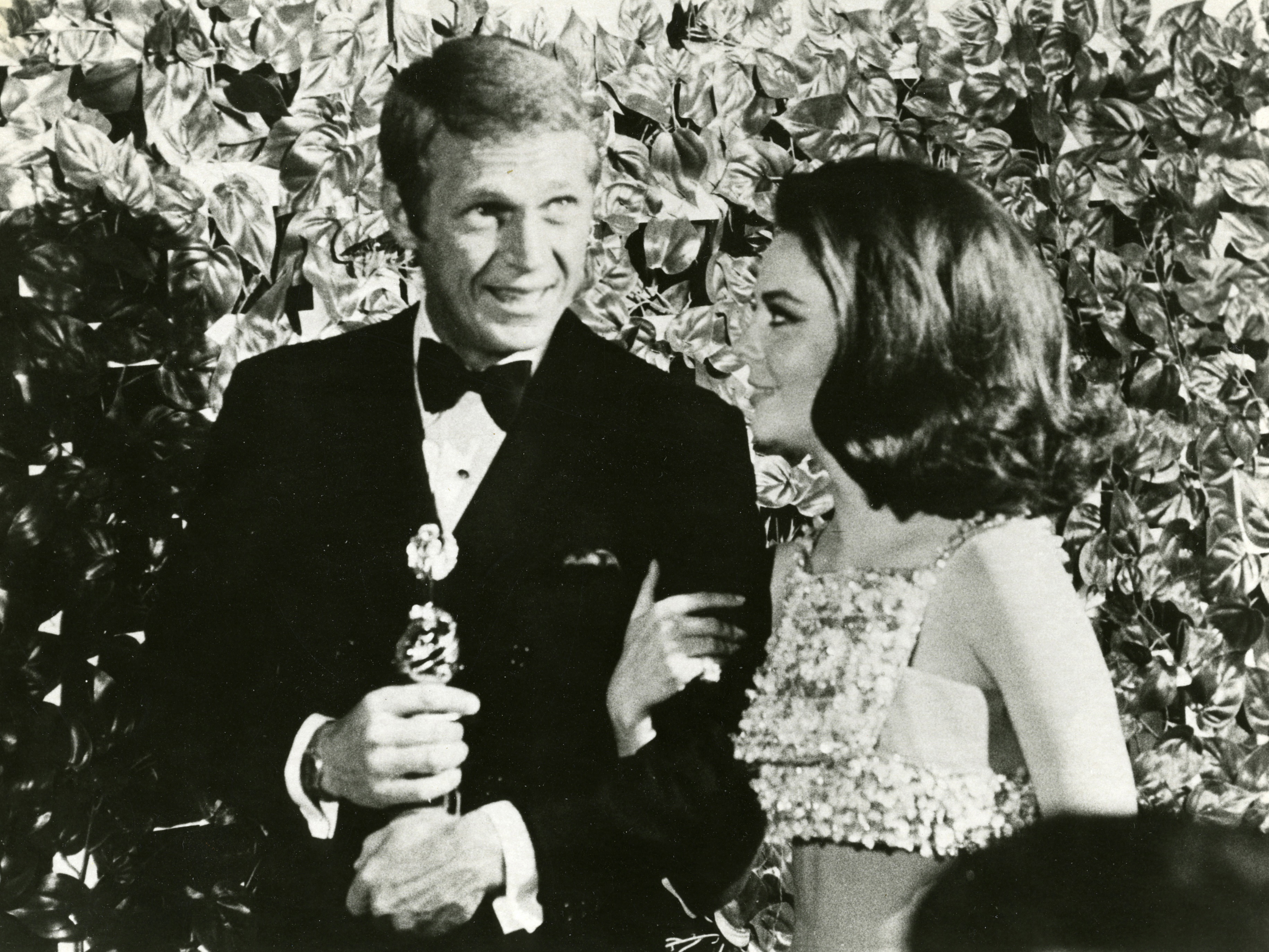 Above: Steve McQueen – who became a fashion icon in his own right – look for the article soon – and Natalie Wood in an unscripted moment. Zoom in on that exquisite top – beaded and embellished – almost like a beaded jacket over the dress. To see a different version of the gown check out 80th Golden Globes: 60's Fashion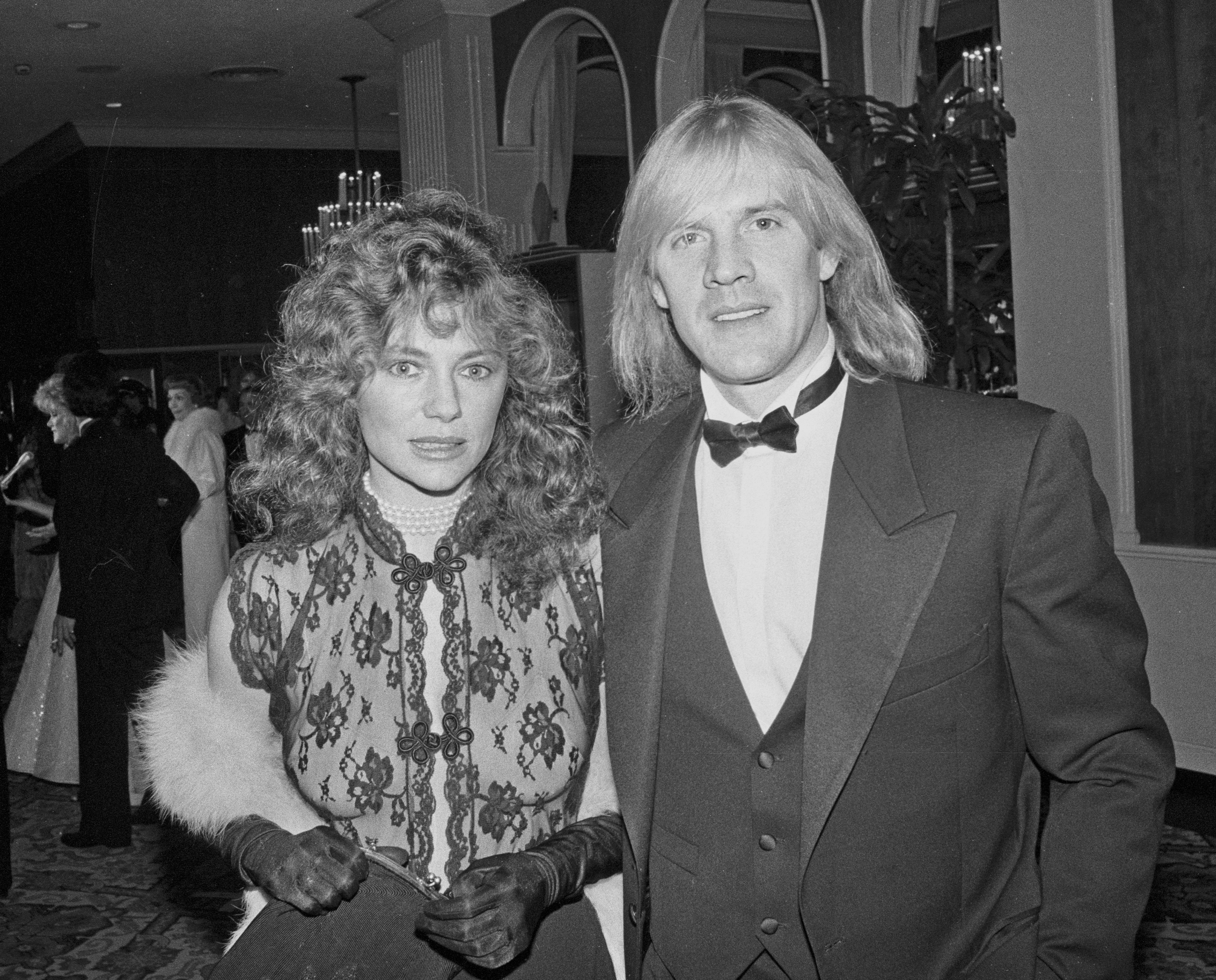 In a recent press conference, Jaqueline Bisset explained what the red carpet moment is like for the star. "I think it's absolutely terrifying. And now everybody looks so fit and so together. I just think, when do they start preparing? I mean, how does this all happen on the day of the event? It's mindblowing. Terrifying, absolutely terrifying. Clothes need to represent how you feel. So, if you don't get the right dress, you are not comfortable. And if you're not comfortable, you probably have a horrible evening, I think. So, I believe that you've got to be yourself, not take on another atmosphere just for one night because you can't live it really. You can't really be in it.
Clearly, Ms. Bisset got it right!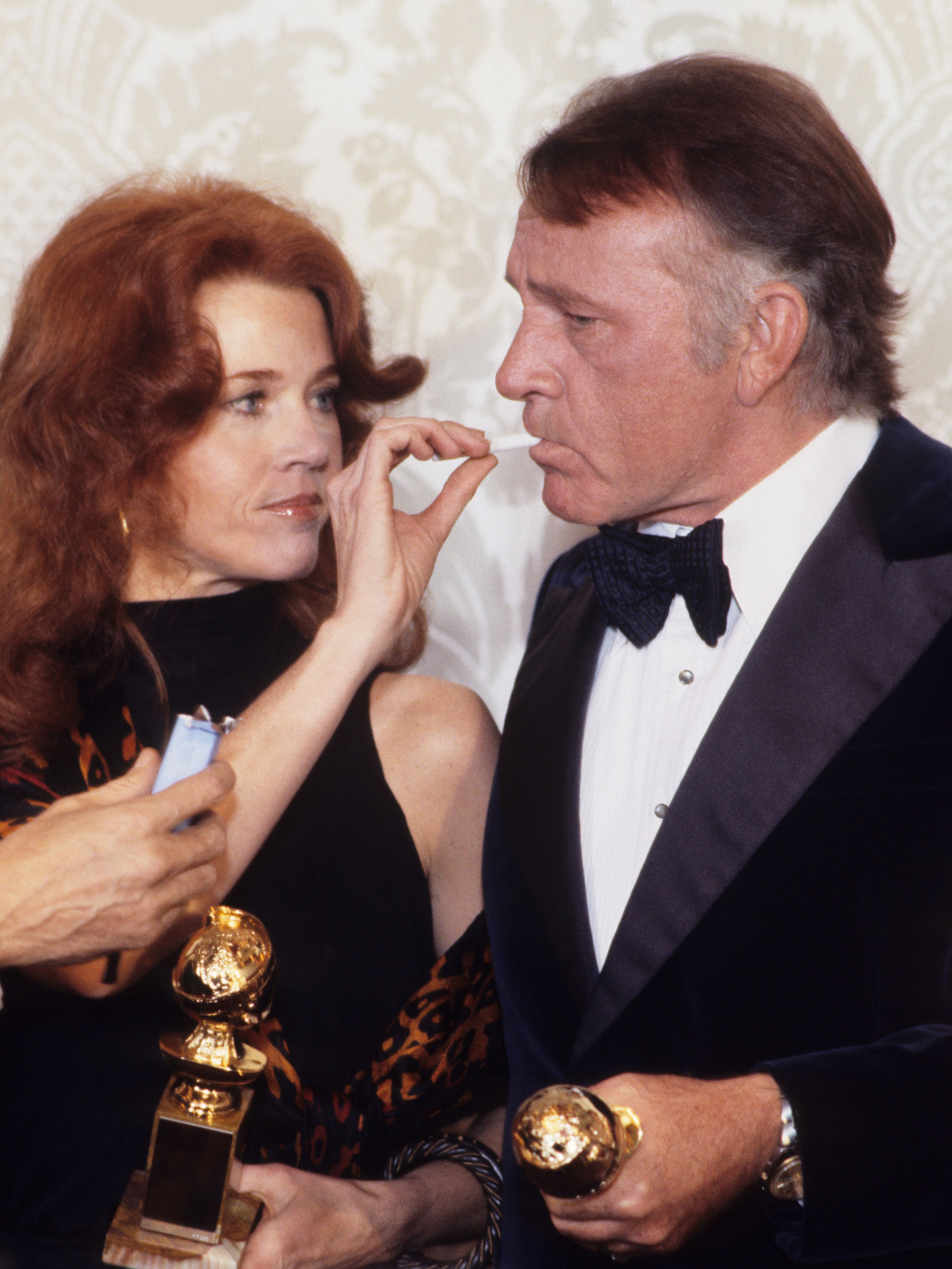 Above: Unscripted! How can you not love these photos that capture a moment after the moment. Jane Fonda helps out Richard Burton (above).
Below: On stage Jane Fonda and Peter O'Toole.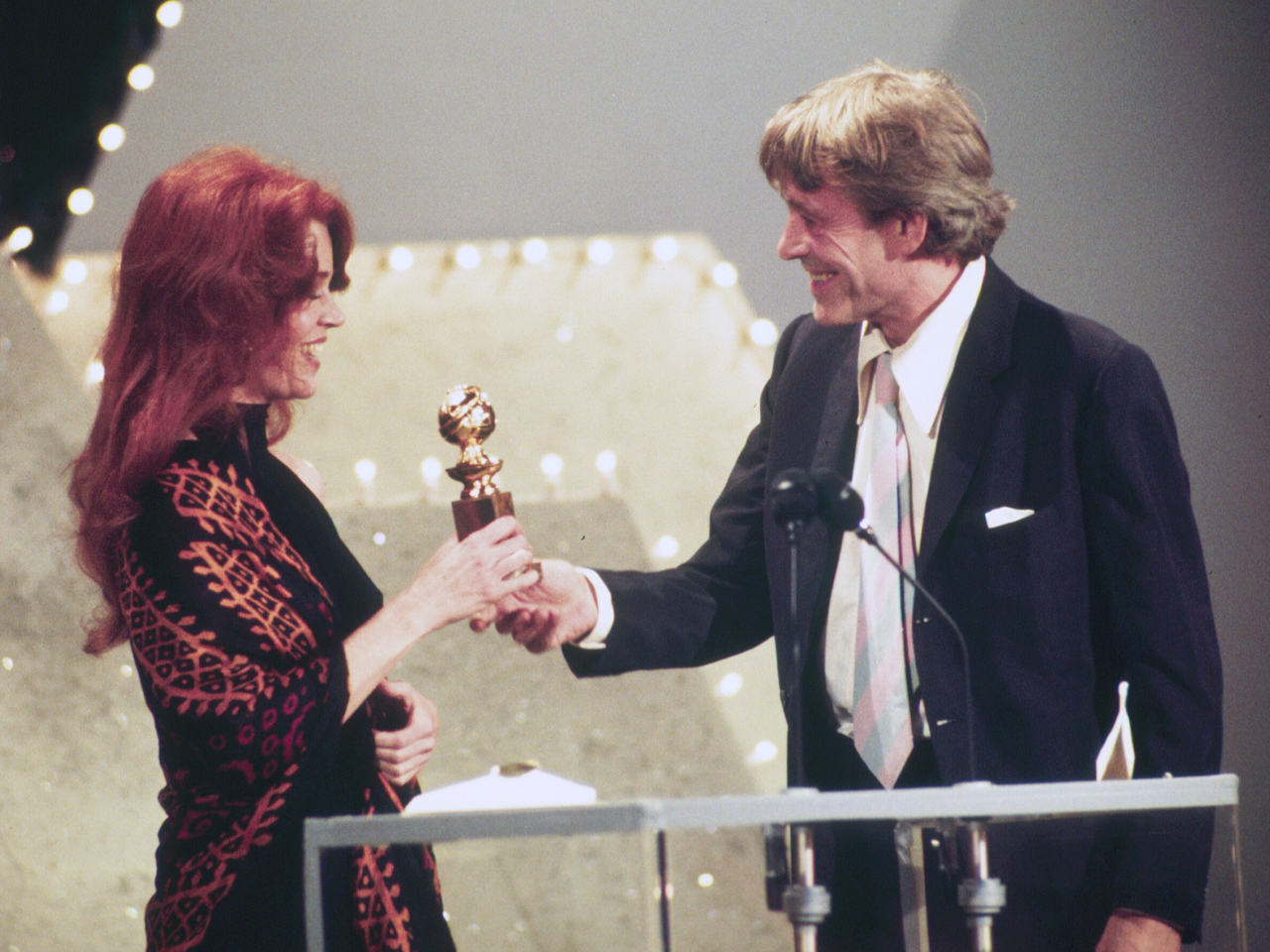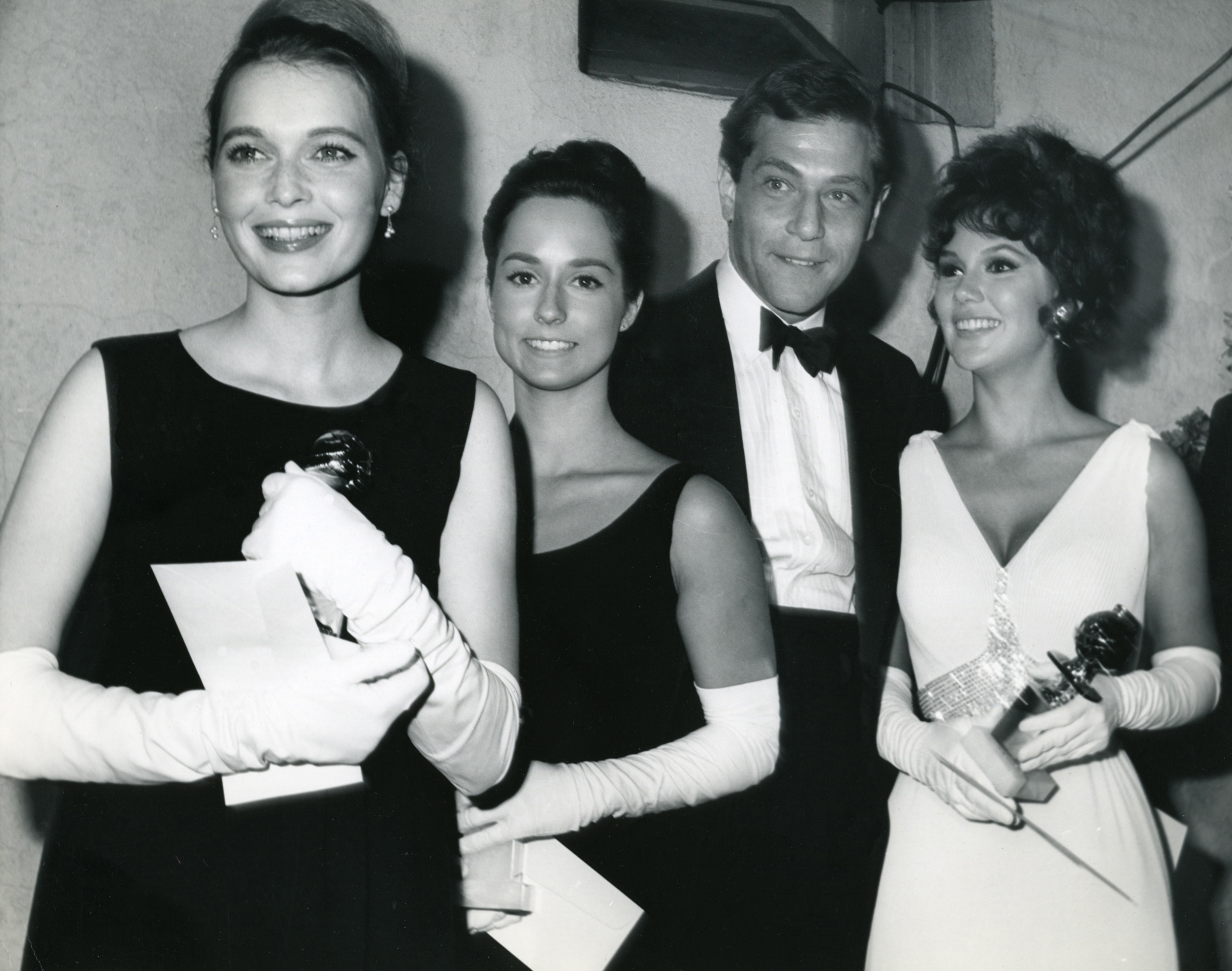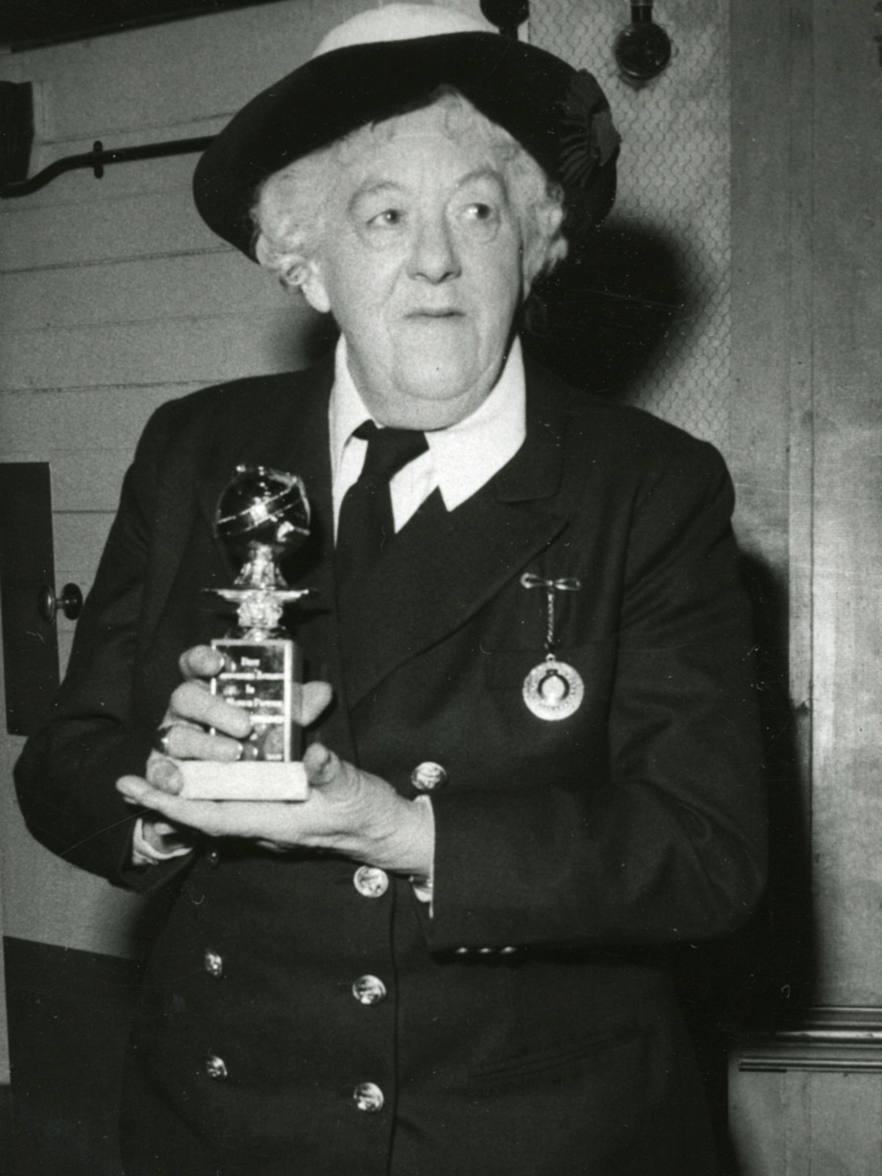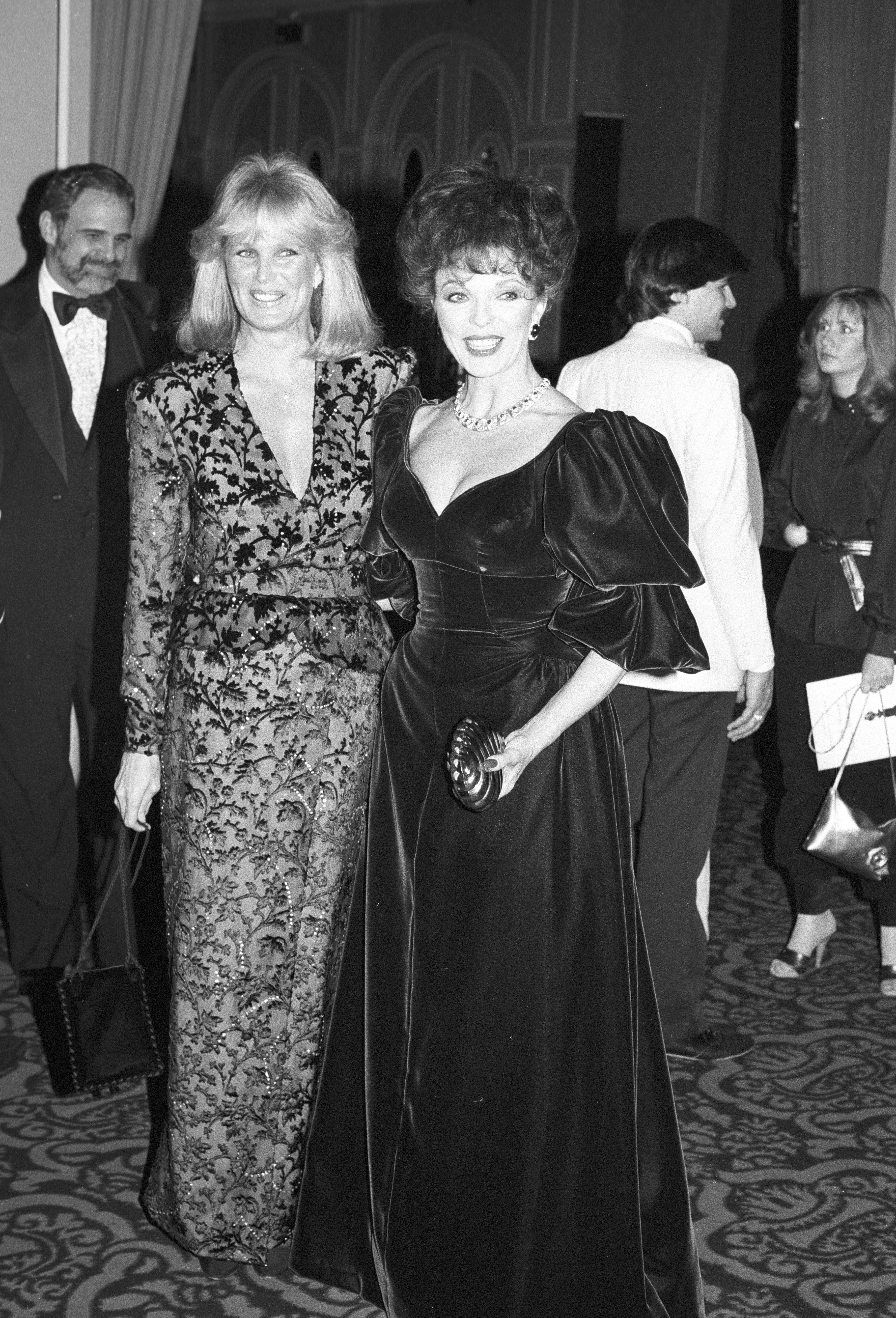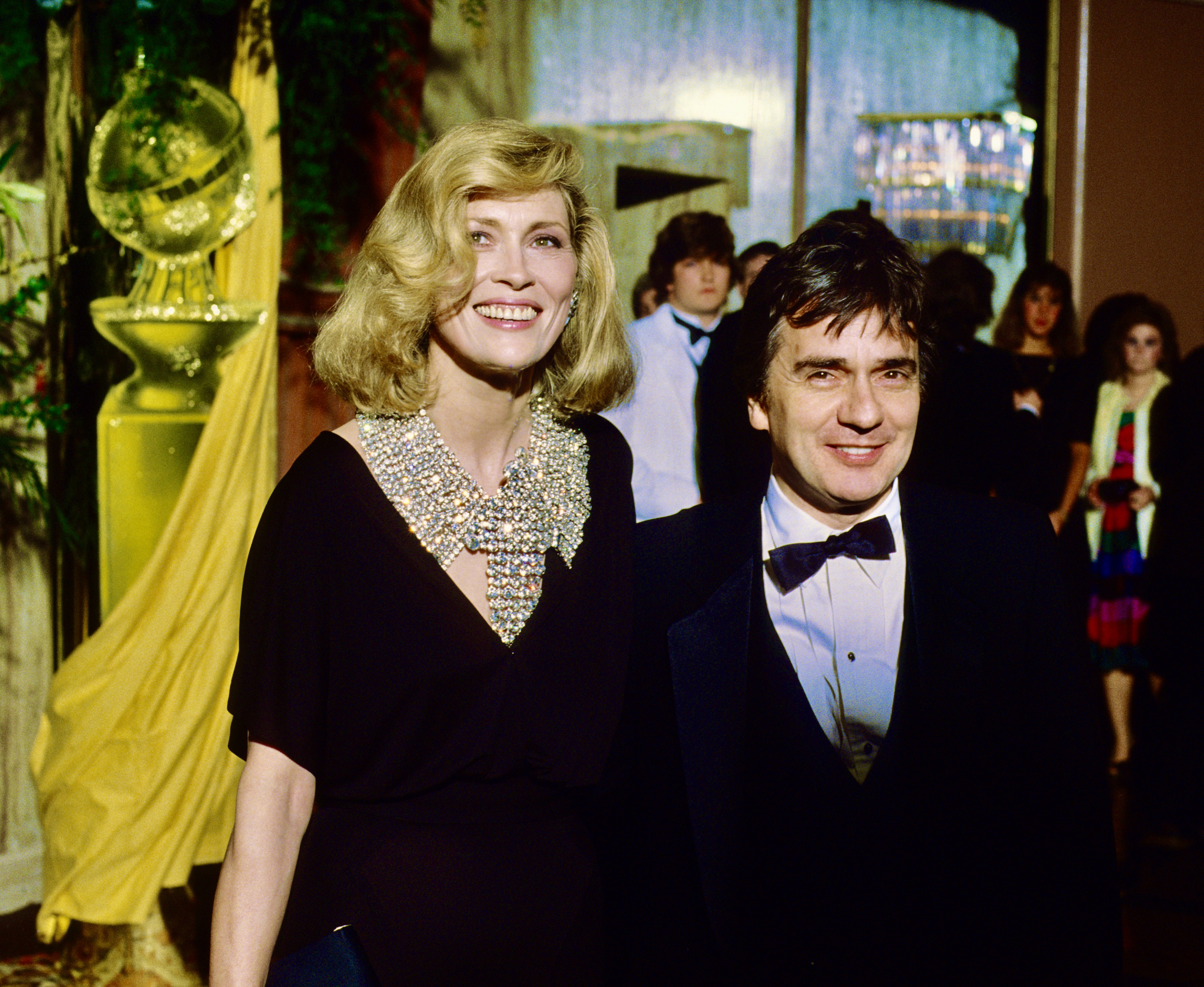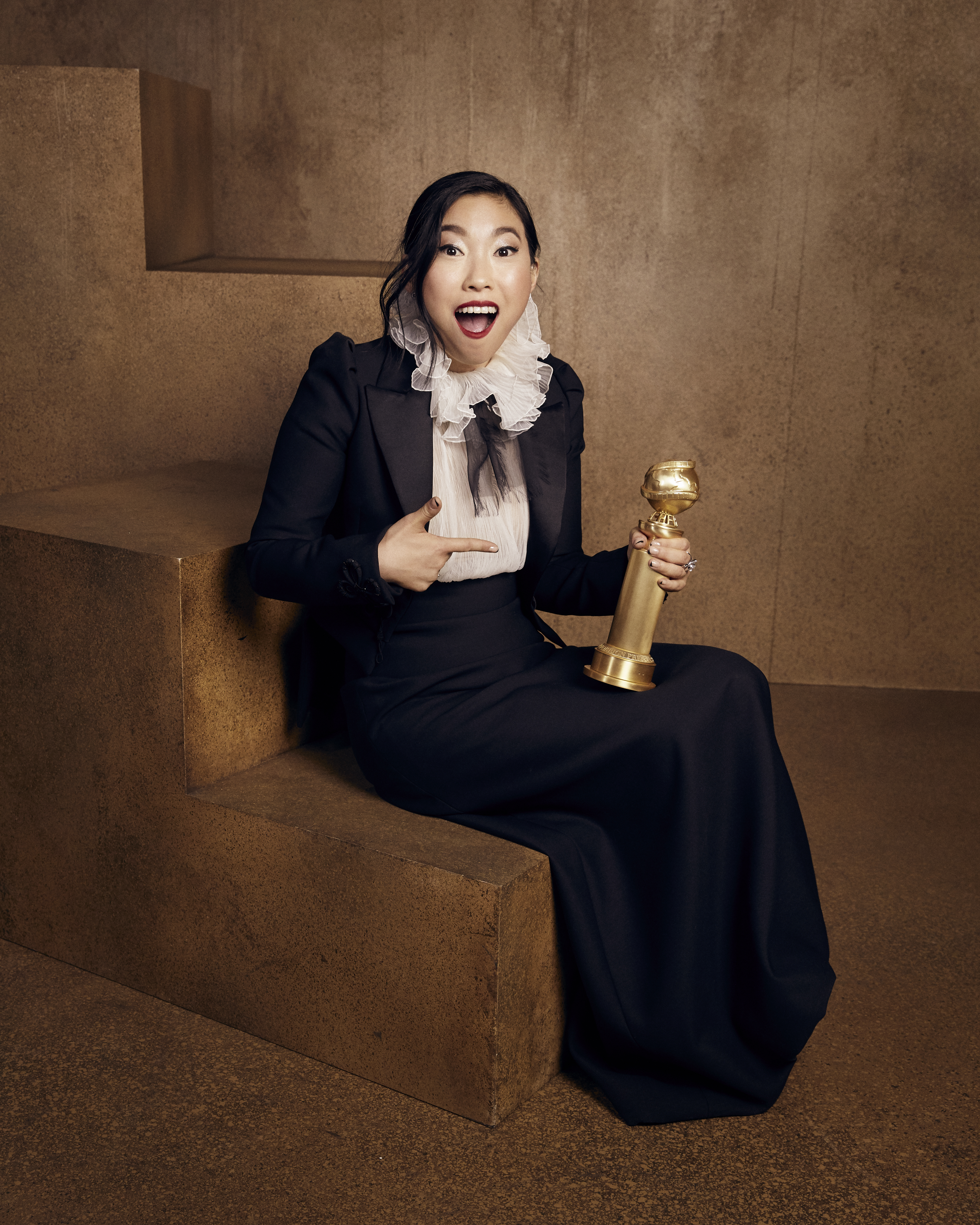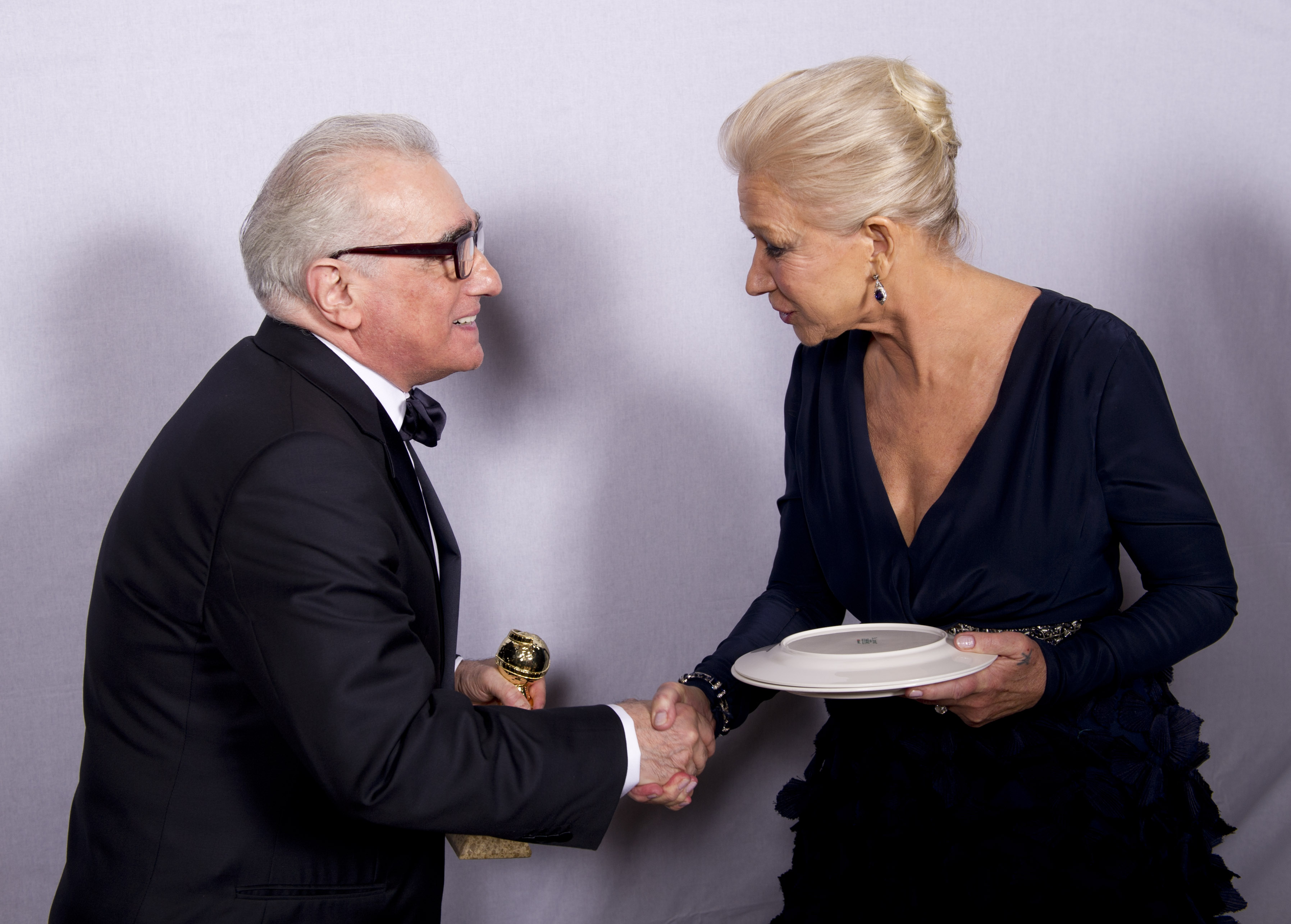 Winning the category of Best Director – Motion Picture for Hugo, director Martin Scorsese is greeted by Helen Mirren backstage in the press room at the 69th Annual Golden Globe Awards at the Beverly Hilton in Beverly Hills, CA on Sunday, January 15, 2012.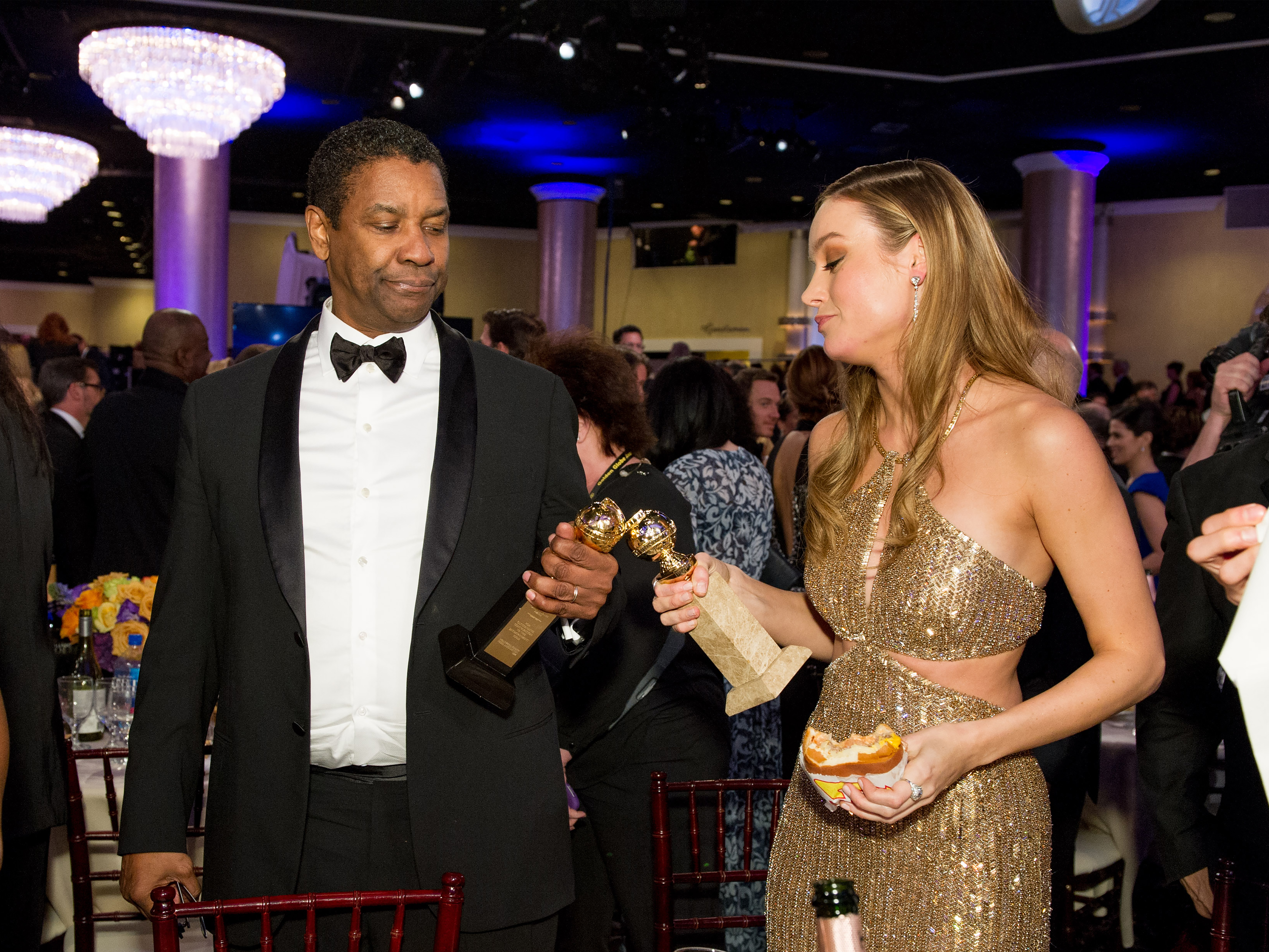 Denzel Washington and Brie Larson dueling with their Golden Globes in 2016 in the ballroom at the Hilton Hotel in Beverly Hills.
Nominated for Best Performance by an Actress in a Motion Picture – Drama for her role in We Need To Talk About Kevin, actress Tilda Swinton at the 69th Annual Golden Globe Awards at the Beverly Hilton in Beverly Hills, CA on Sunday, January 15, 2012.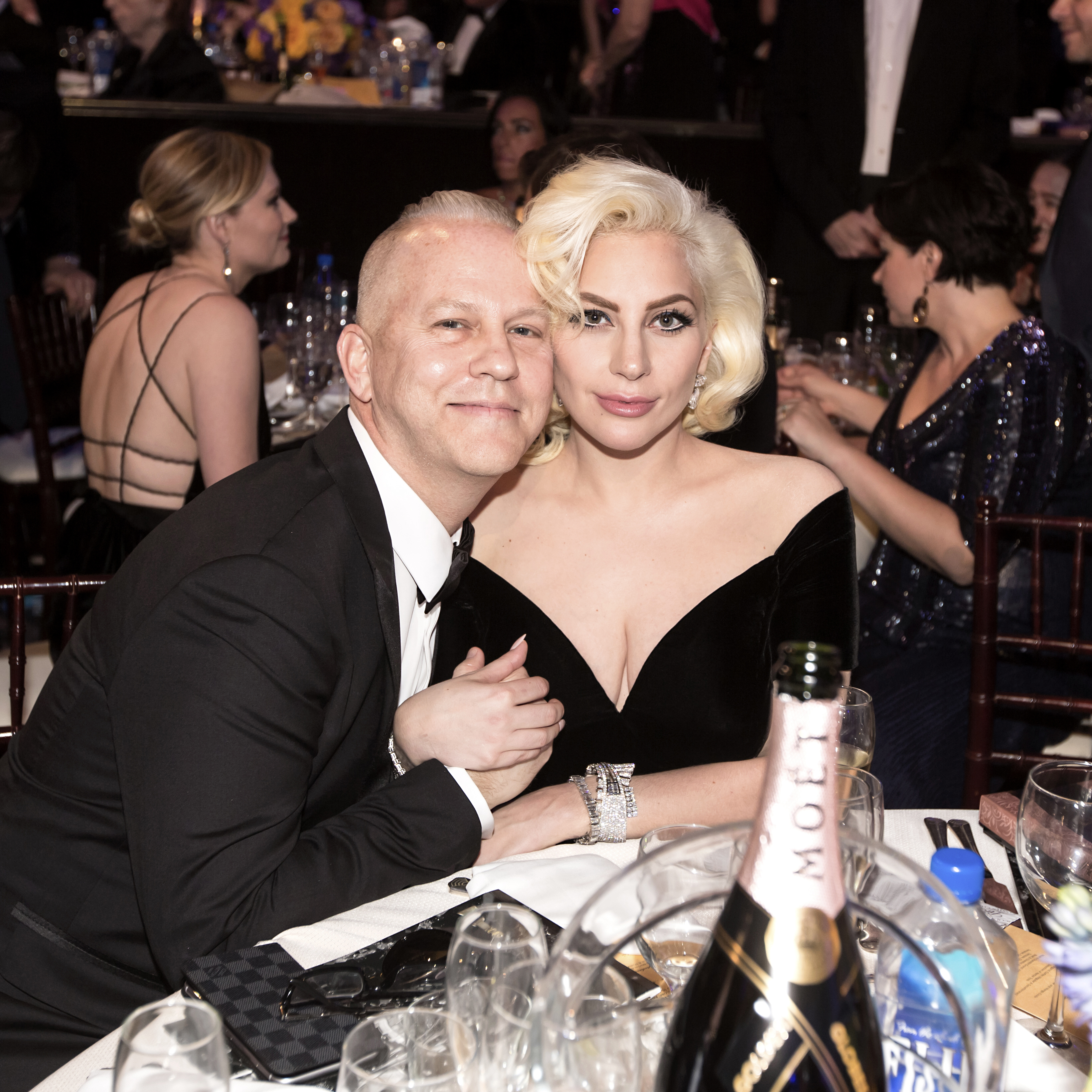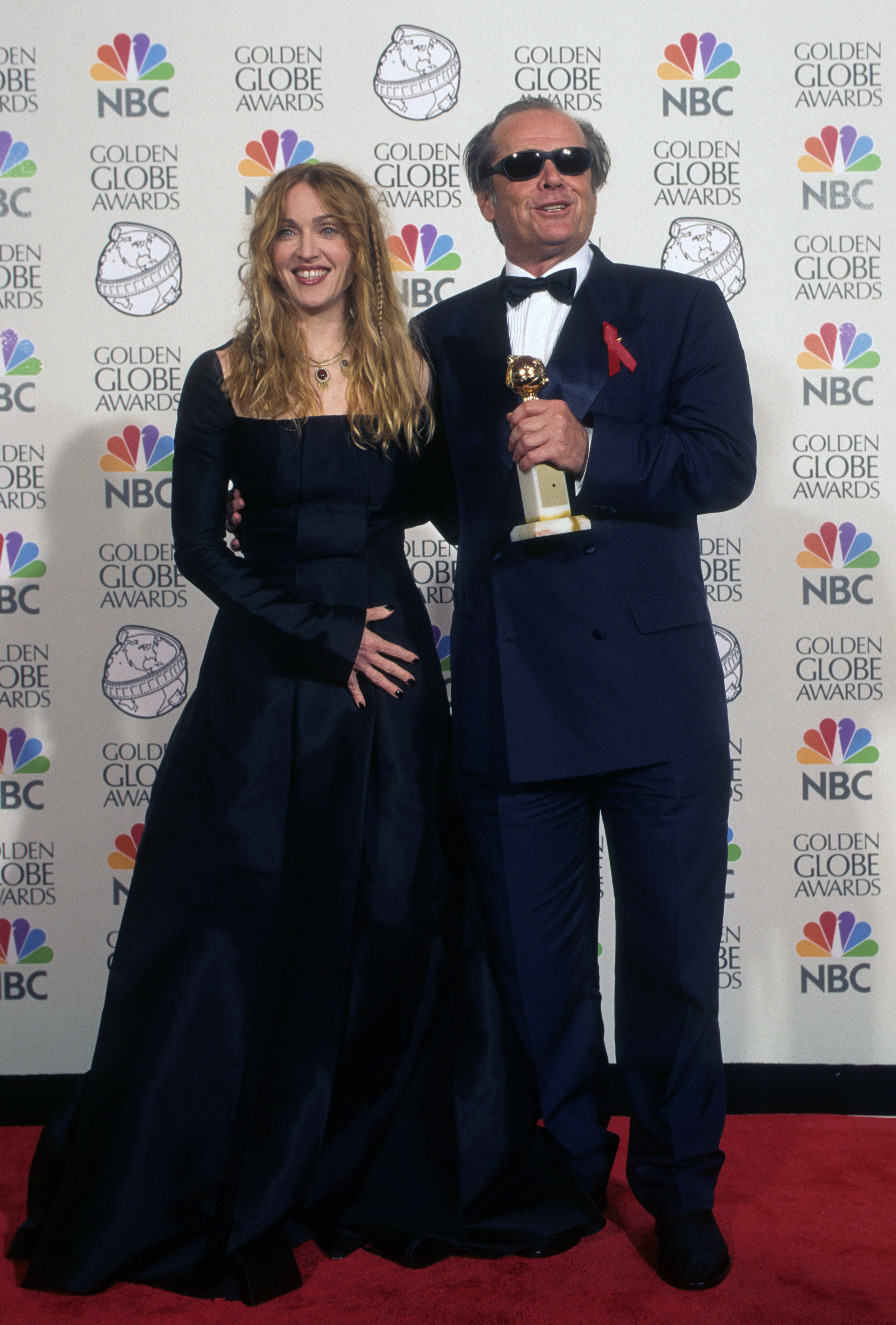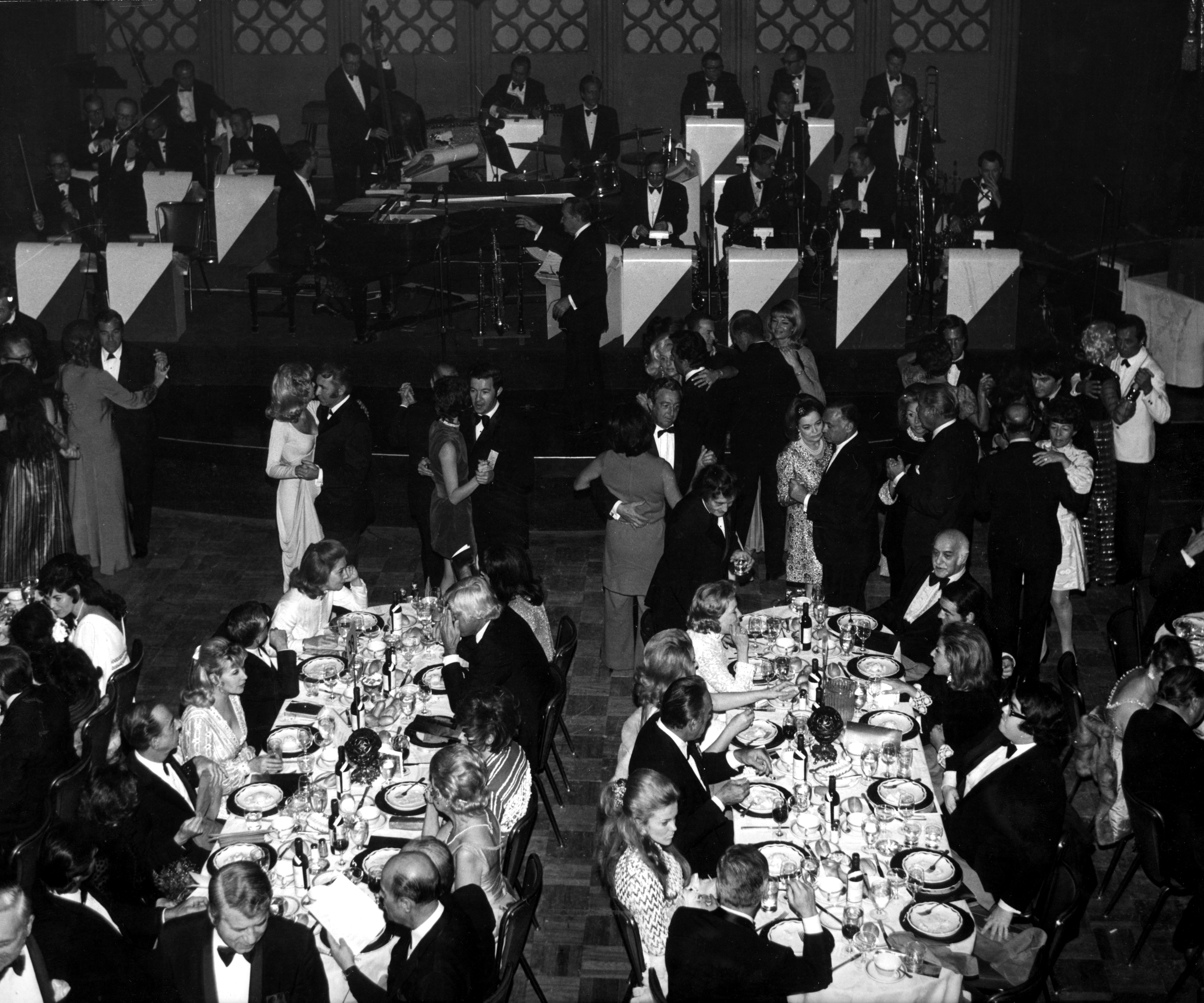 The Cocoanut Grove 1960s – the intimate affairs dancing in the ballroom. These days afterparties are scattered around Beverly Hills as winners celebrate. The dancefloor has been given over to tables where Golden Globes nominees are seated.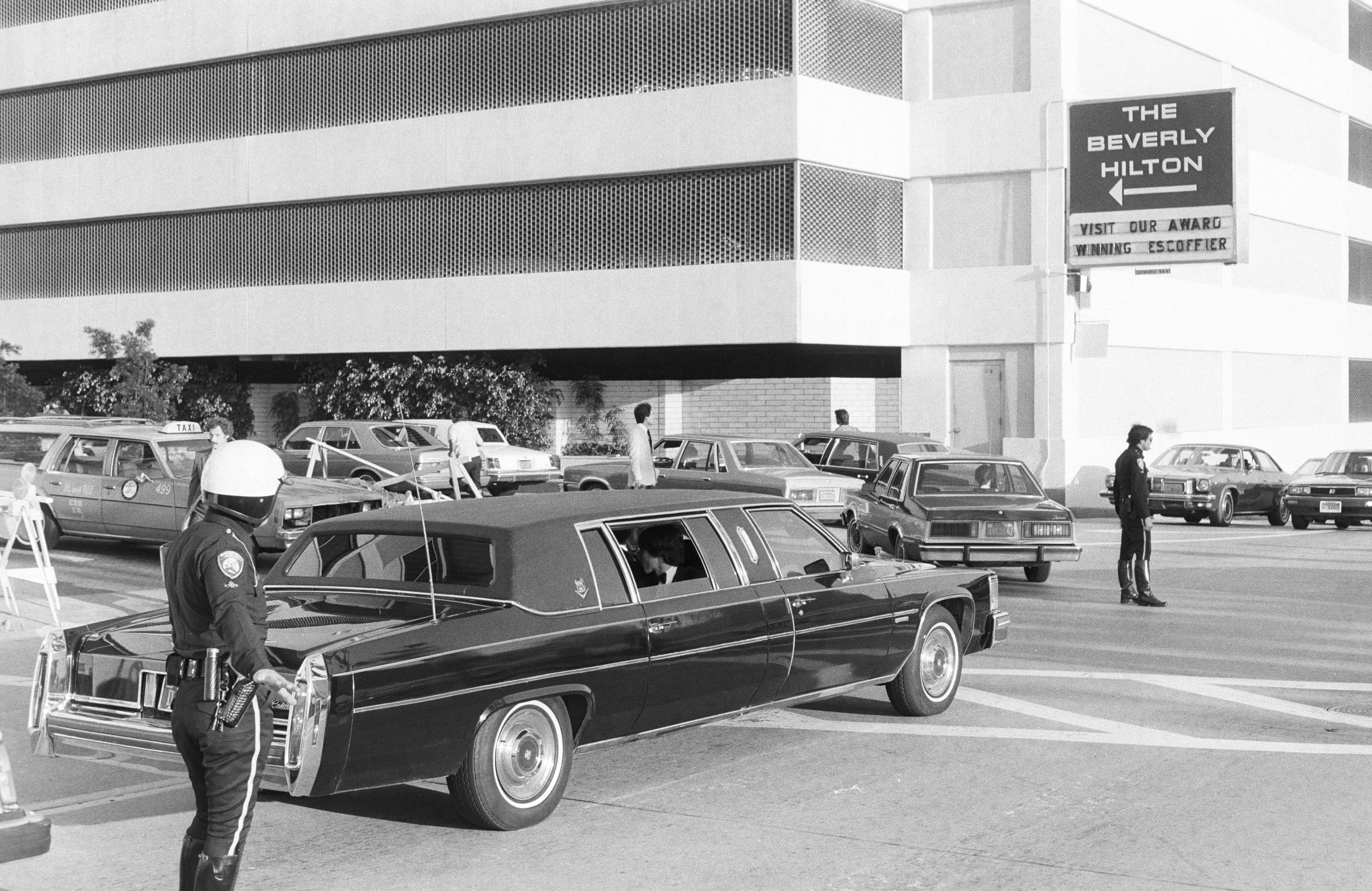 1982 – The gas guzzler's of another time ferry the stars to the 39th Golden Globes.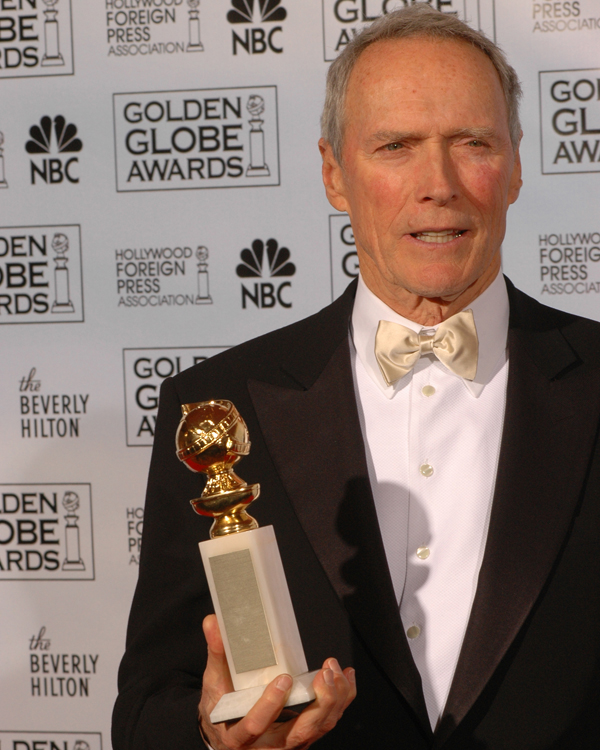 We love Mr. Eastwood's gold bowtie and shades.
The incredible thing about the Golden Globes is that it allows stars to meet their heroes and act as fans. In this unscripted moment Lily Tomlin sports a Dolly Parton fan-club jacket in honor of the great singer and actress.
Return to see more unscripted moments as we approach the 80th Golden Globes on January 10th.