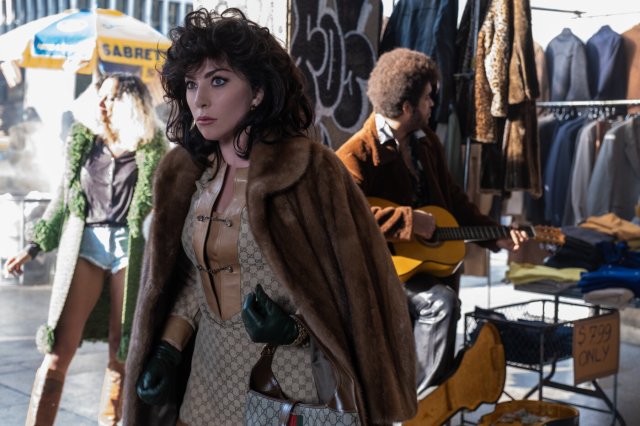 Behind the Scenes: The Costumes of "House of Gucci"
December 9, 2021
—
Raffi Boghosian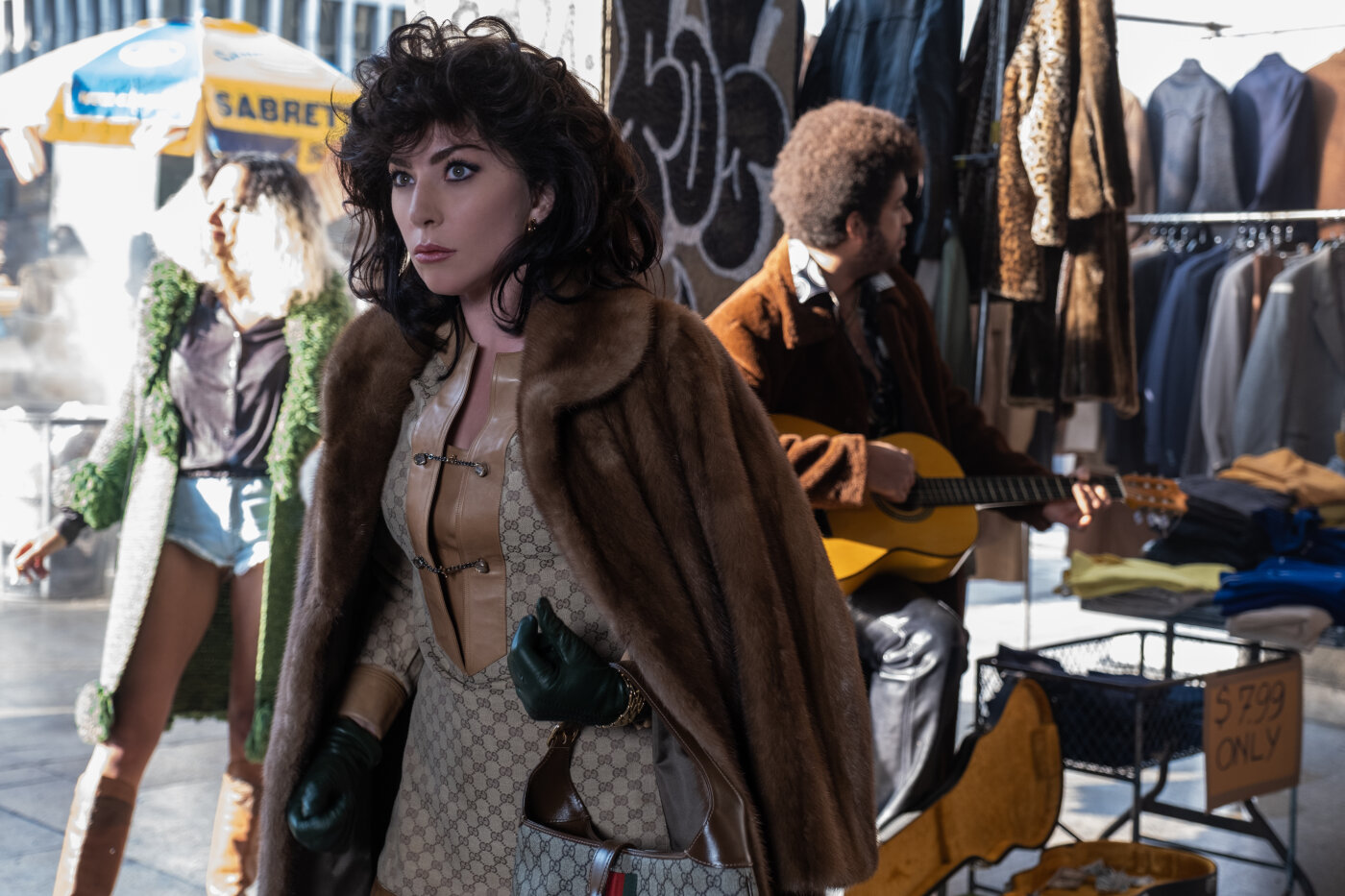 "The Gucci archives in Florence opened their archives to Lady Gaga," says Nick Verreos, Co-Chair of Fashion Design at Los Angeles' Fashion Institute of Design and Merchandising (FIDM). "Why? Because Lady Gaga asked them to." Verreos is referring to the costume access available to Ridley Scott's decade-spanning account of the showy and sordid backroom drama, House of Gucci, of the famed fashion brand – and the family behind it. As is fitting for a story about fashion, the visuals and in particular, the costuming is being lauded by both groups. "The minute Gucci found out that Lady Gaga was on board with the film, they opened their vault, happy to provide anything that she wanted for the film."
"Costumes always complete the story, and in this film the fashion becomes another character," notes Mister Verreos. "These are the scions of the Gucci empire millionaires. They have to dress rich." On display at the FIDM Museum in Downtown Los Angeles are the outfits and accessories worn by the star-studded cast and the work of veteran costume designer Janty Yates. She joined Scott for their 14th film collaboration, bringing her award-winning talents to the task of accurately capturing the essence of the people behind a brand that defines style.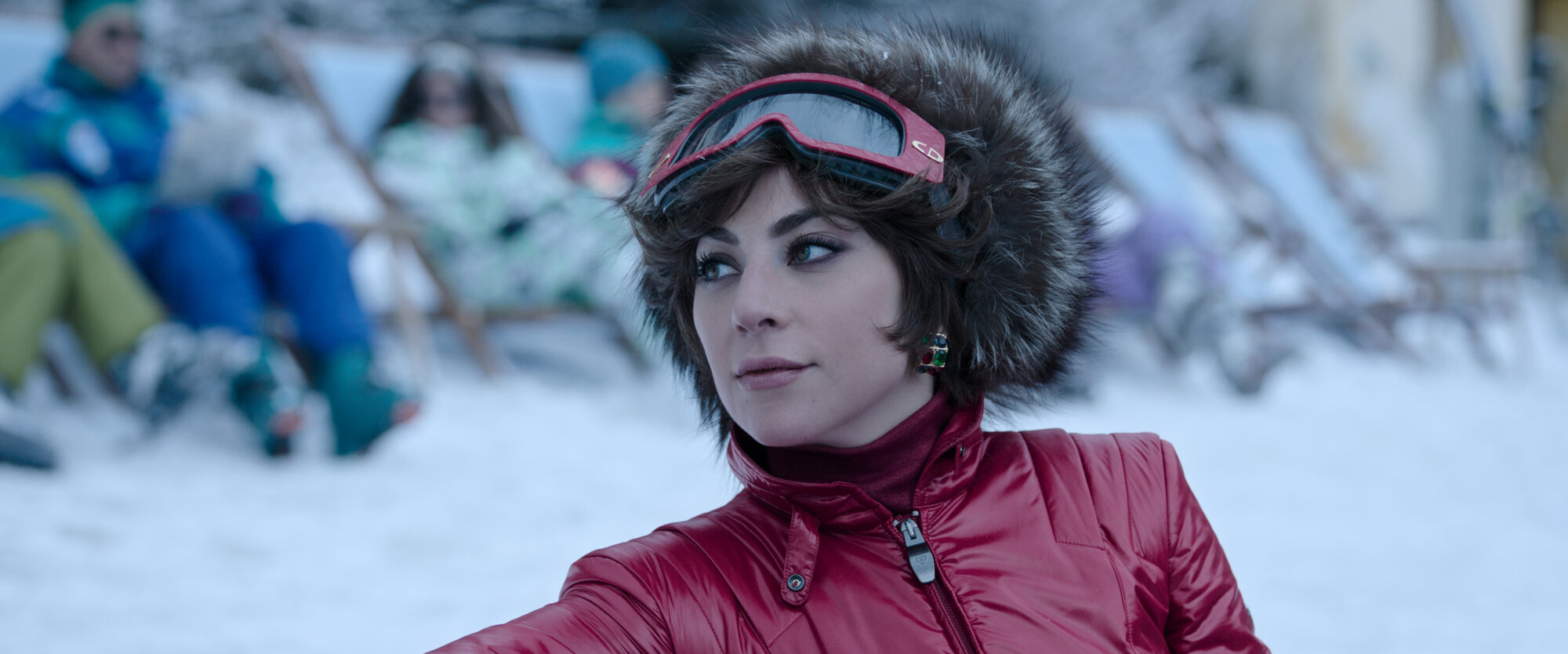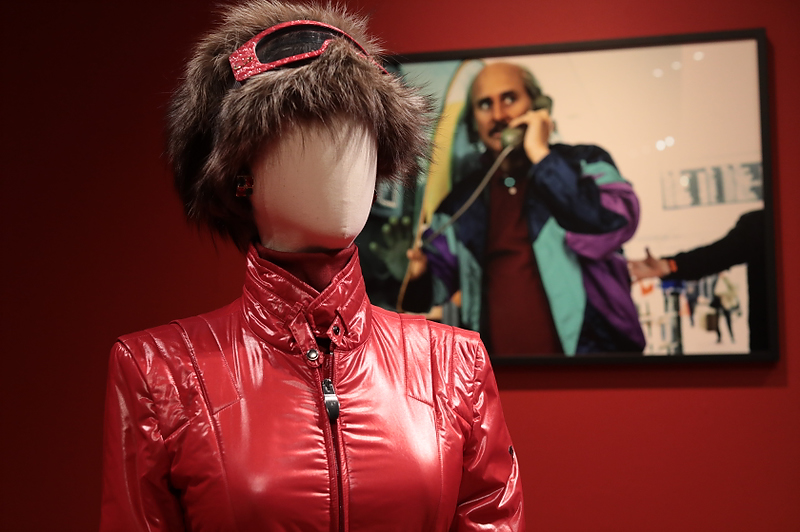 In pursuit of authenticity, Yates scoured online auctions, costume houses and stores in London and Italy in search of vintage Gucci. While she was diligent in her research, Lady Gaga's relationship with the actual house of Gucci proved an invaluable resource to the designer.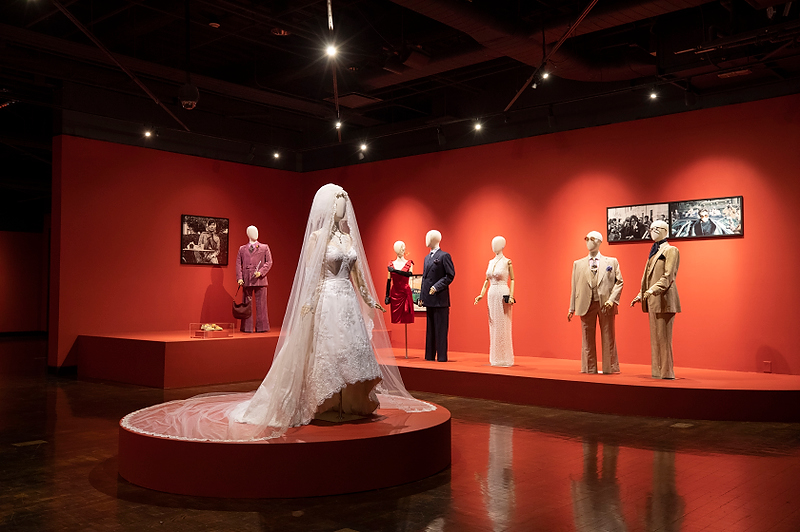 The centerpiece of the House of Gucci exhibit is the wedding dress worn by Gaga as she portrayed Patrizia Reggiani marrying Mauritzio Gucci. The dress also stands as a prime example of where Yates opted to deviate from historical accuracy in favor of style.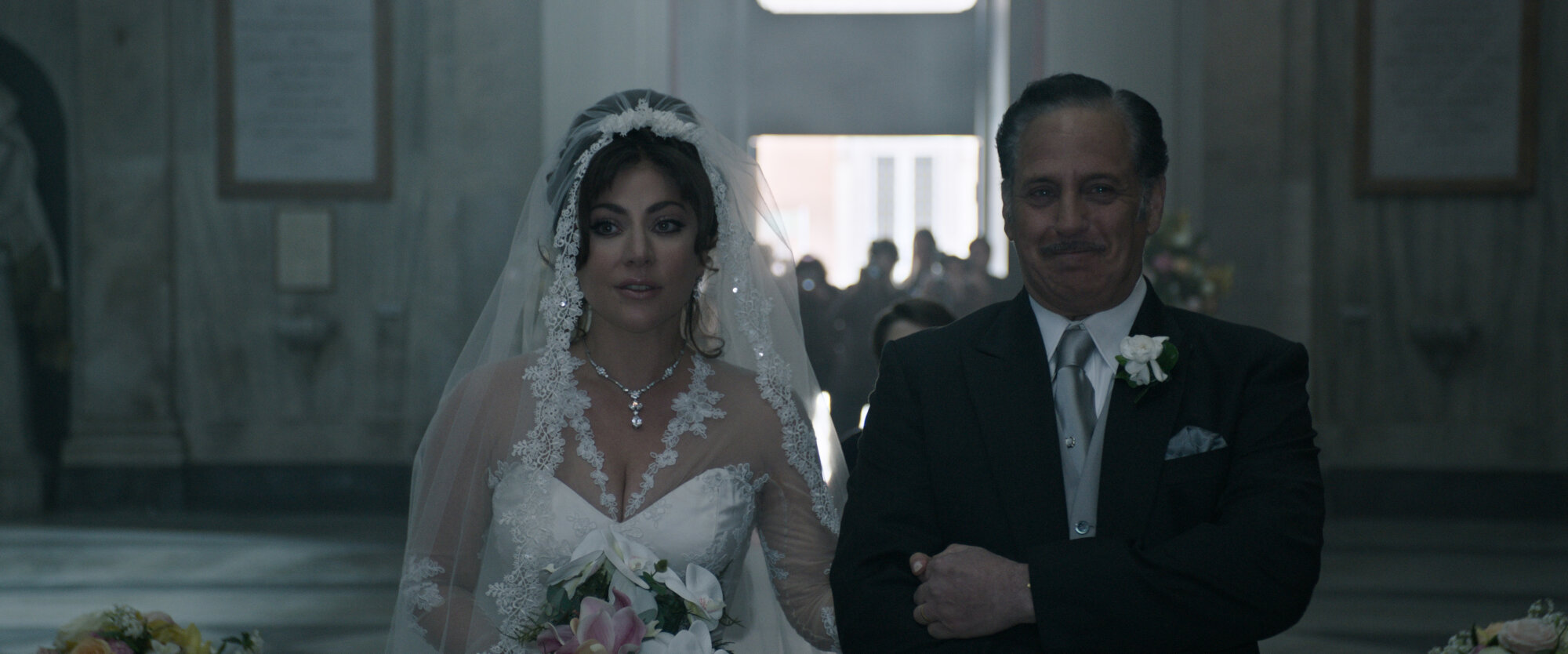 "If you find the actual photos of Patrizia Reggiani in her wedding dress, she's covered up. It's very demure, very simple. It's nothing like this!" Verreos says in reference to what he describes as Gaga's 'va va voom' gown.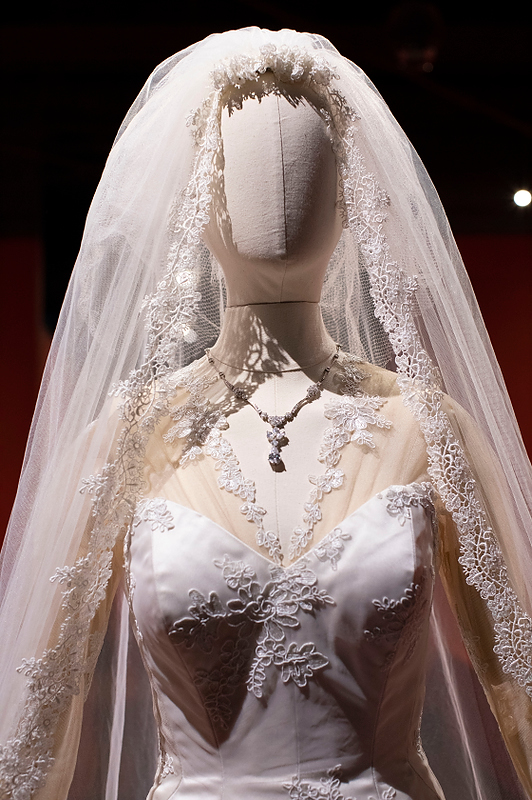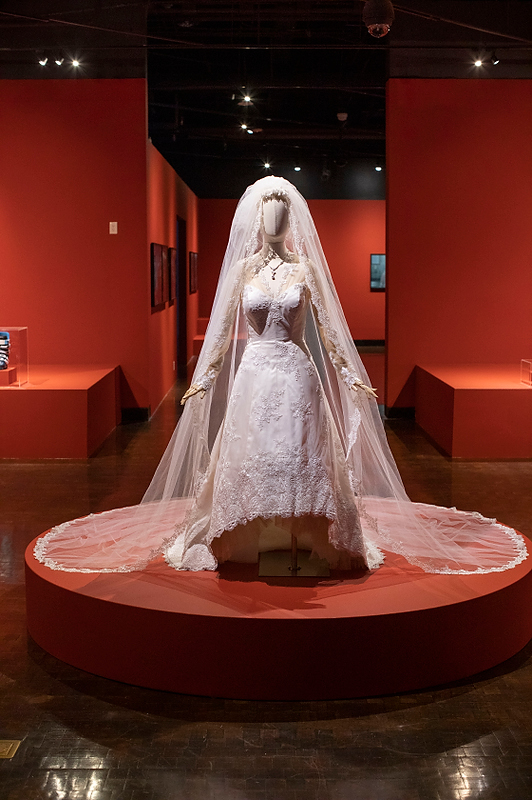 The costumer created two dresses prior to filming: one, an accurate recreation of Reggiani's dress, and the other a creative piece of her own design. She polled Gaga, the hair and makeup team, and other members of the crew on which was better for the actress, and filming proceeded with the new design.
"I think it was perfect for Lady Gaga," comments Verreos. "She likes things fitted. There's sheerness up top and then there's a little bit of high-low, so you see a little bit of leg. I think that's great in terms of her proportions."
For the rest of the costumes, the mission was 'accurate fashion history' which meant brands other than Gucci are featured and worn by the Gucci family. In the 70s and 80's for instance, Gucci did not make suits. Instead, Yates outfitted Al Pacino's Aldo Gucci in a three-piece suit made by fellow Italian fashion house Zegna, just as the actual Aldo would have worn in his day.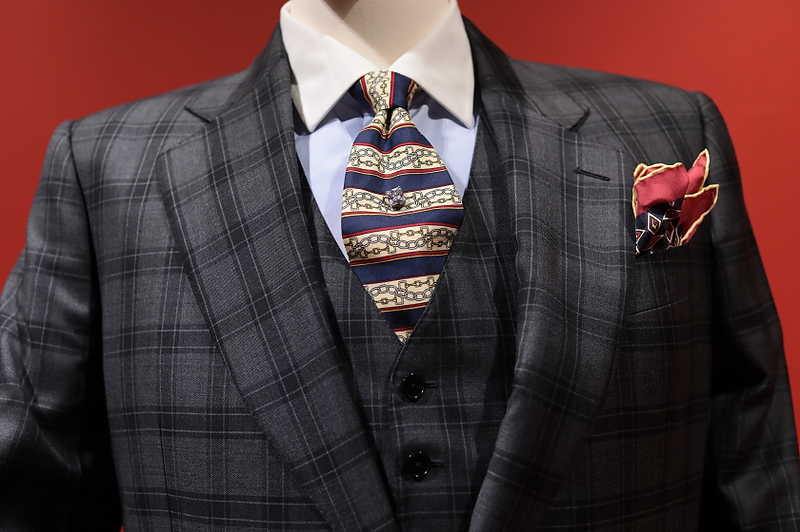 "It's all about the details," Verreos says of Yates' work. "The shirts are pressed. They look custom-made or as we say, bespoke. The accessories like the belts, the ascot, the ties, the cufflinks, purses, those are Gucci. Even the pinky rings are Gucci."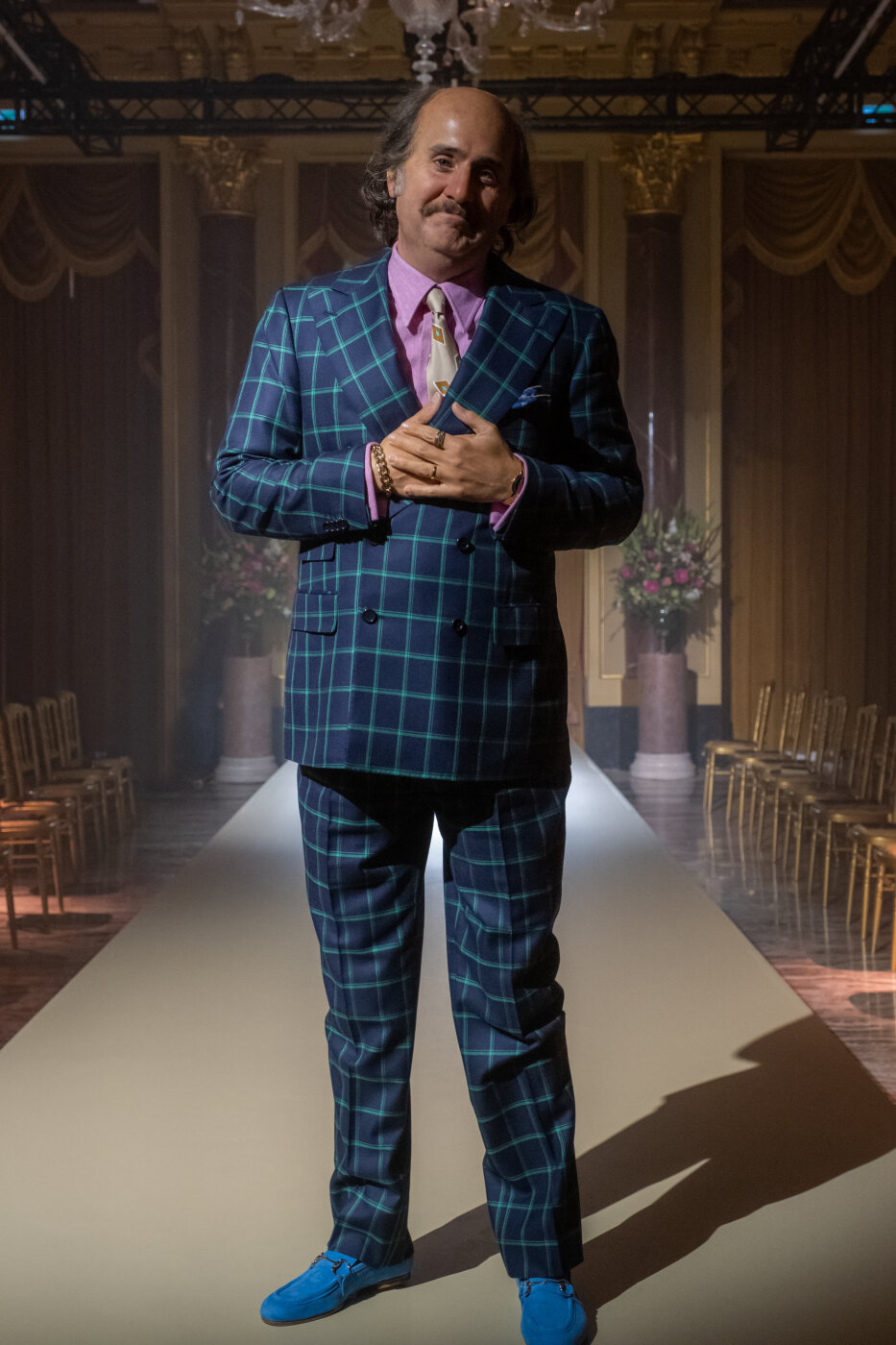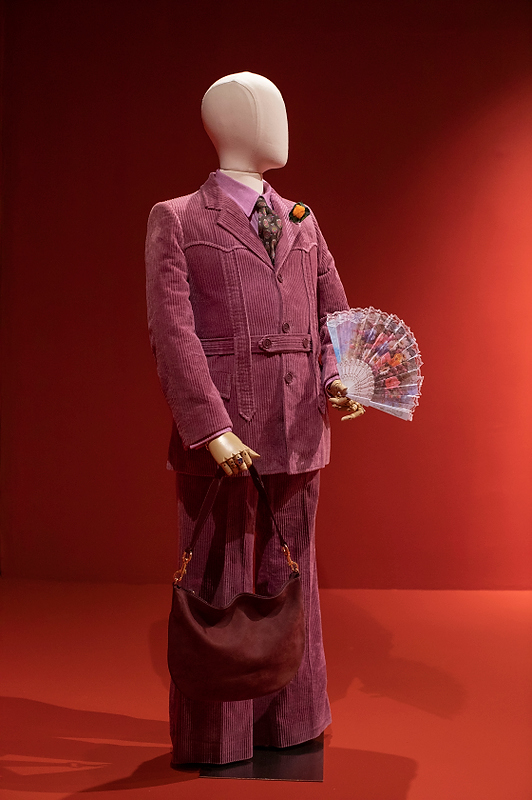 Not every item of Gucci on set was the genuine article, however. Just as the film shows Aldo Gucci secretly dealing in fake Gucci products, some of Yates' costume pieces needed to be fabricated.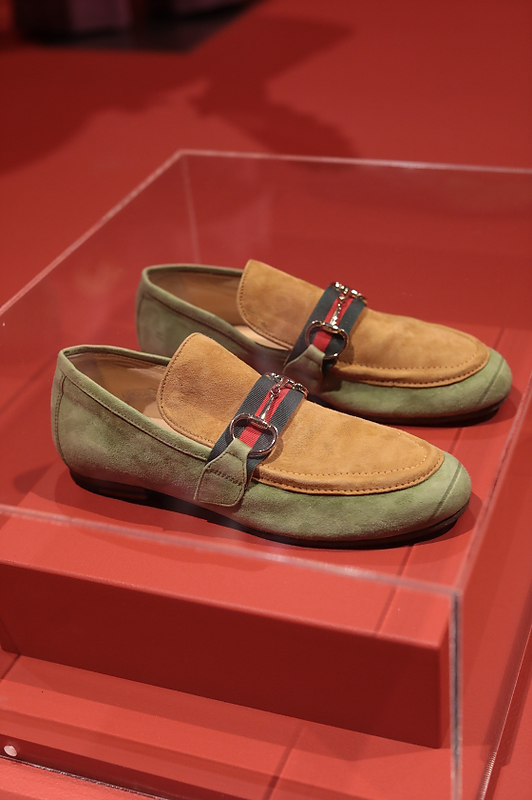 "We have a pair of suede multicolor 'Gucci' loafers. They have the Gucci logo on them. They look totally Gucci. I would buy them," Verreos jokes. "But actually, the costume designer reached out to an Italian costume house to make the shoes."