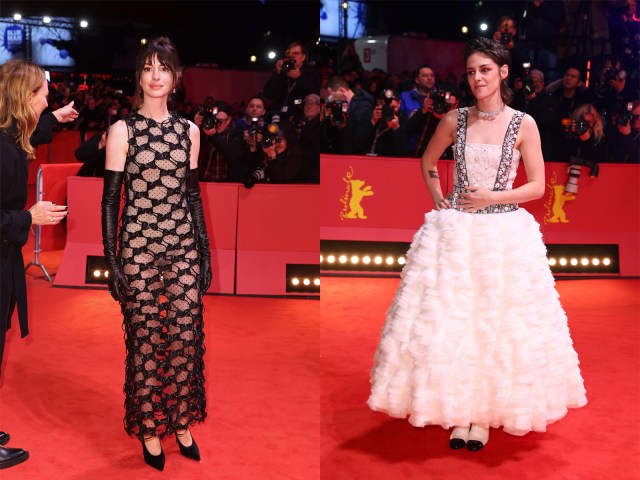 Berlin Film Festival: Anne Hathaway & Kristen Stewart
February 17, 2023
—
Margaret Gardiner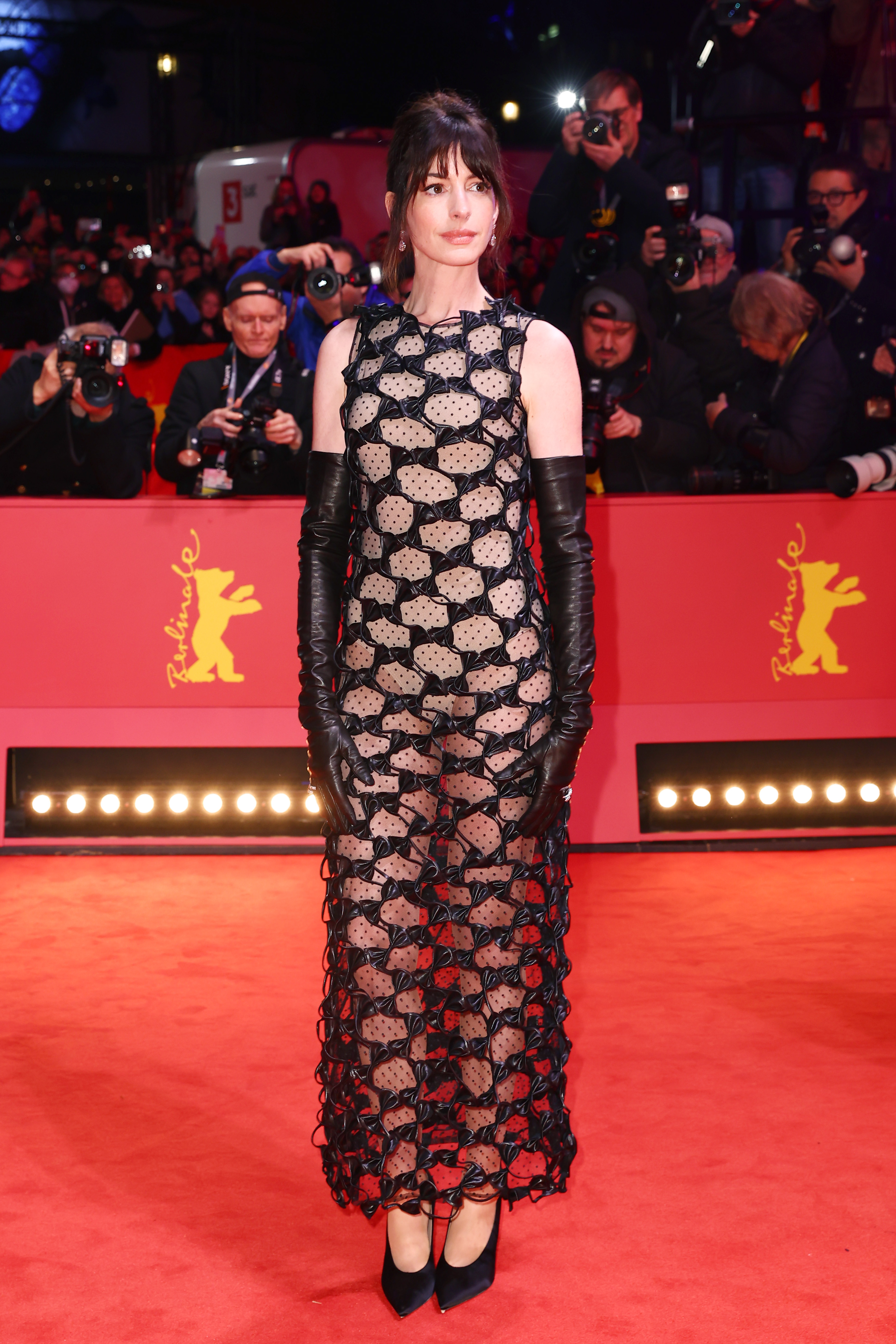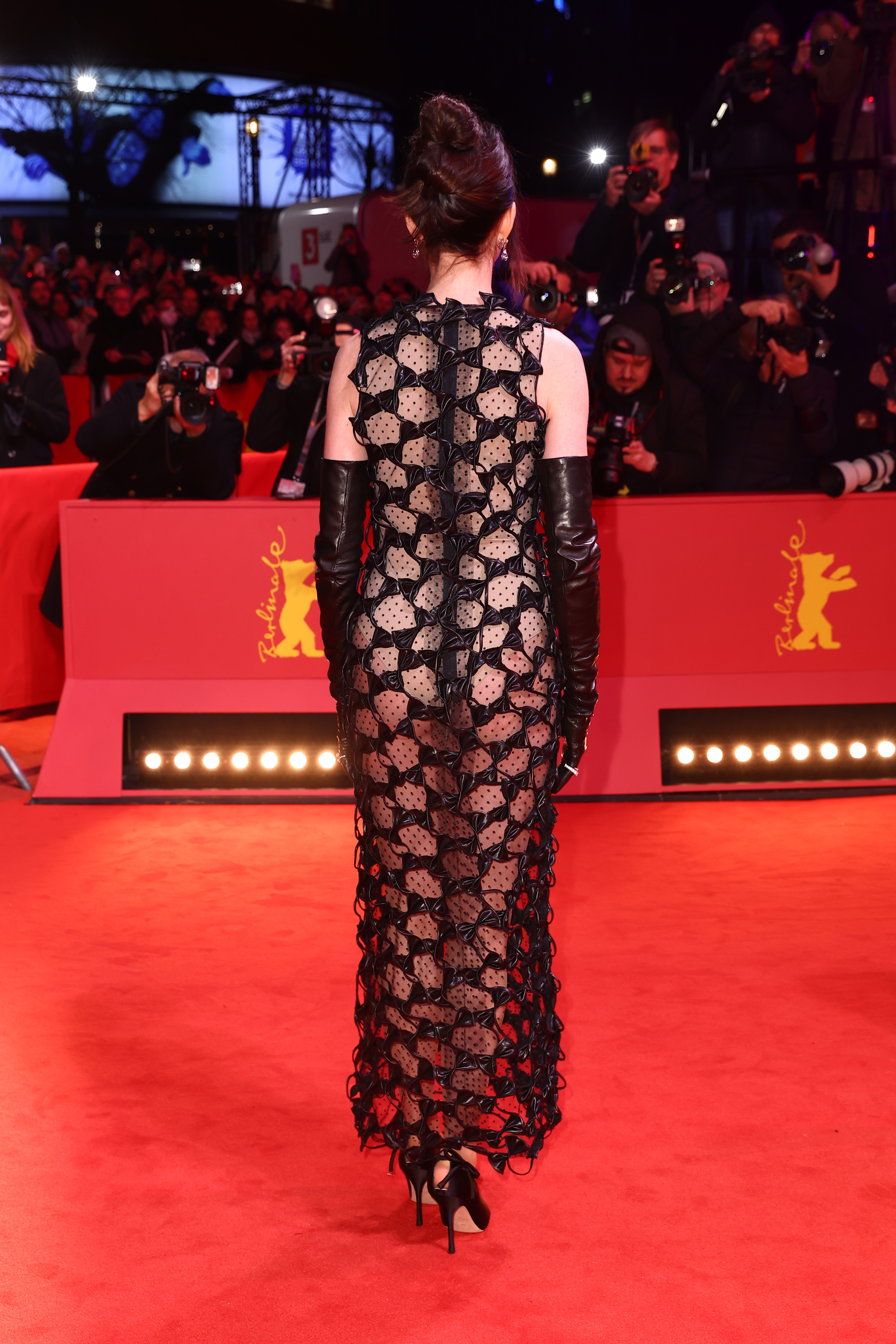 Anne Hathaway stole the spotlight at the 73rd Berlinale International Film Festival Opening Ceremony.
She braved the chilly temps, in a long, sheer Valentino gown adorned with little black bow-ties, long black gloves and black heels for the She Came to Me premiere.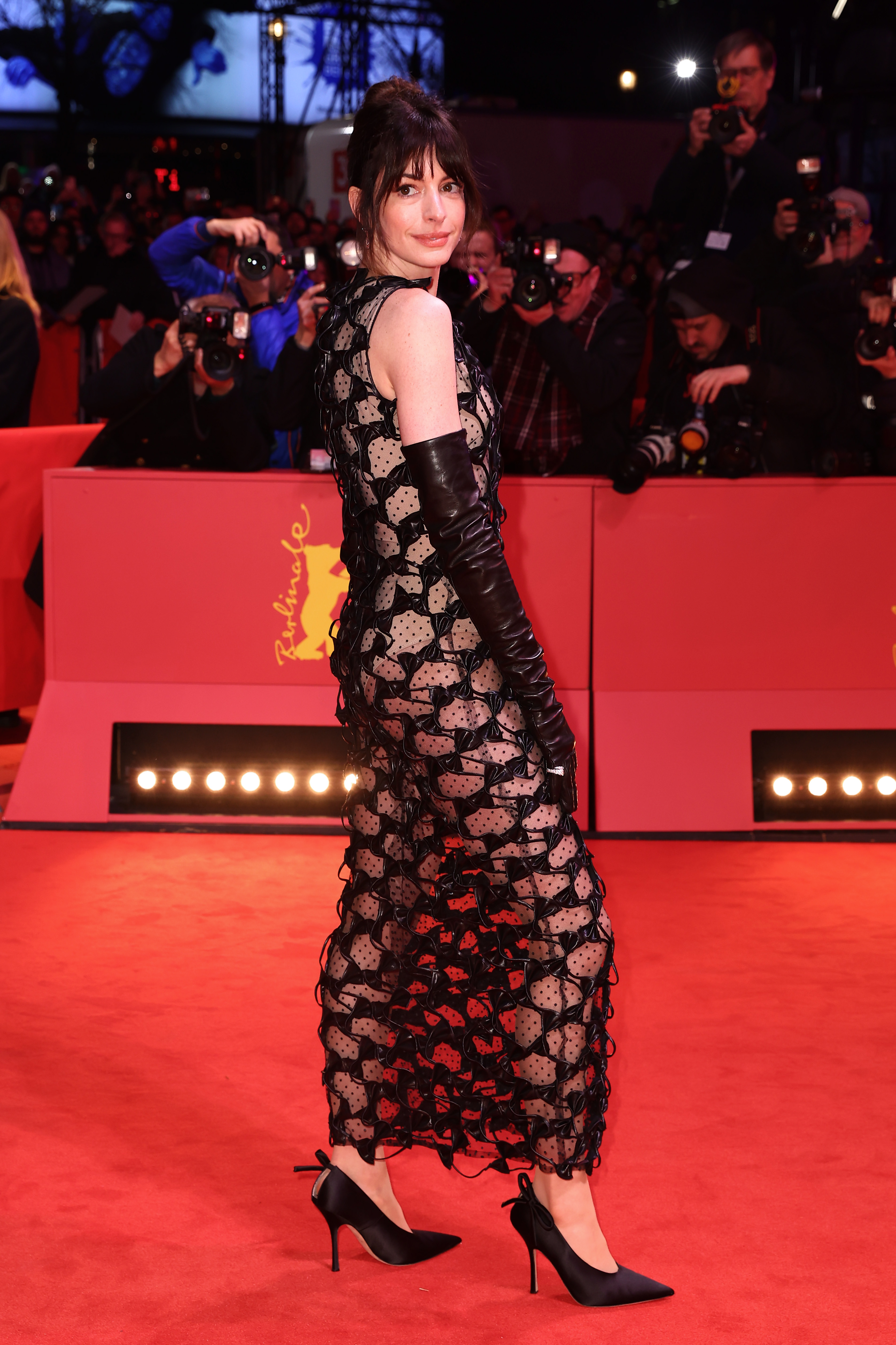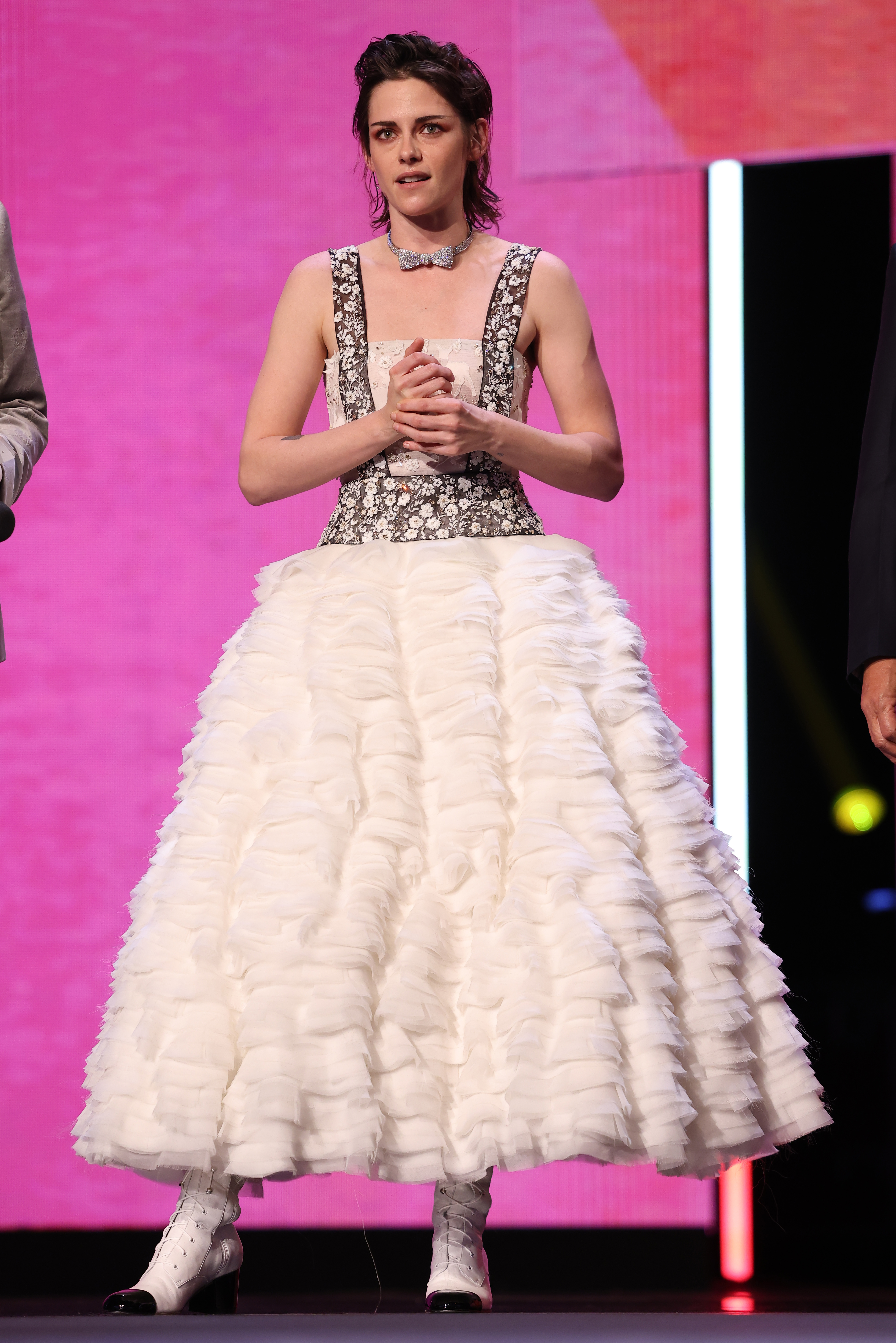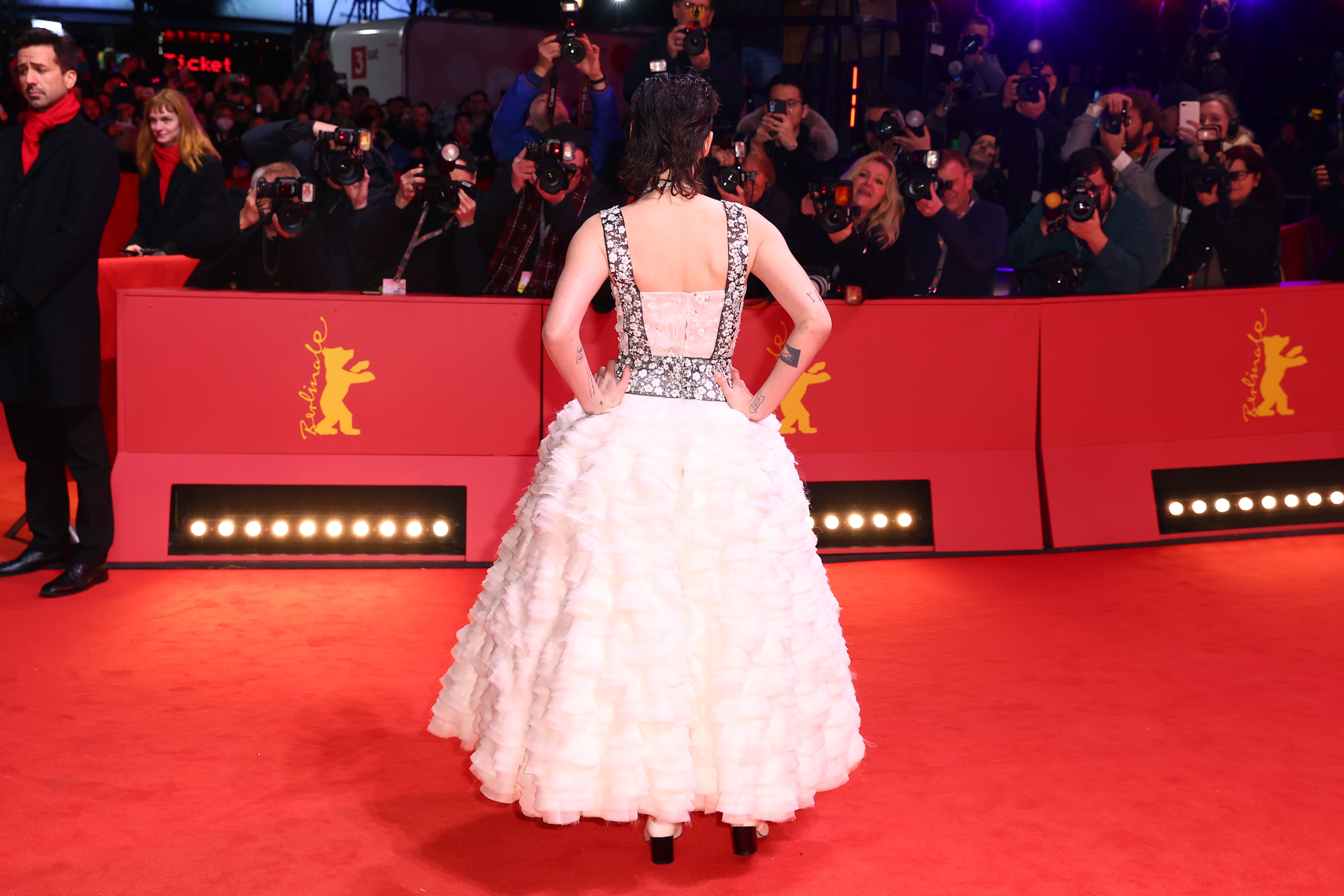 Style Icon and president of the International Jury, Kristen Stewart, also sported a bow-tie homage but hers came in the form of a jeweled punctuation mark atop a diamond choker.
Stewart's Chanel gown was playful. The bodice, blush, with a detail that may have been inspired by the dirndl that is normally paired with lederhosen. Though the embellished detail may as easily have been a nod to suspenders. No matter the inspiration, it worked.
She paired the cascading tiered skirt of cream tulle with black and white, toe-cap, lace-up boots.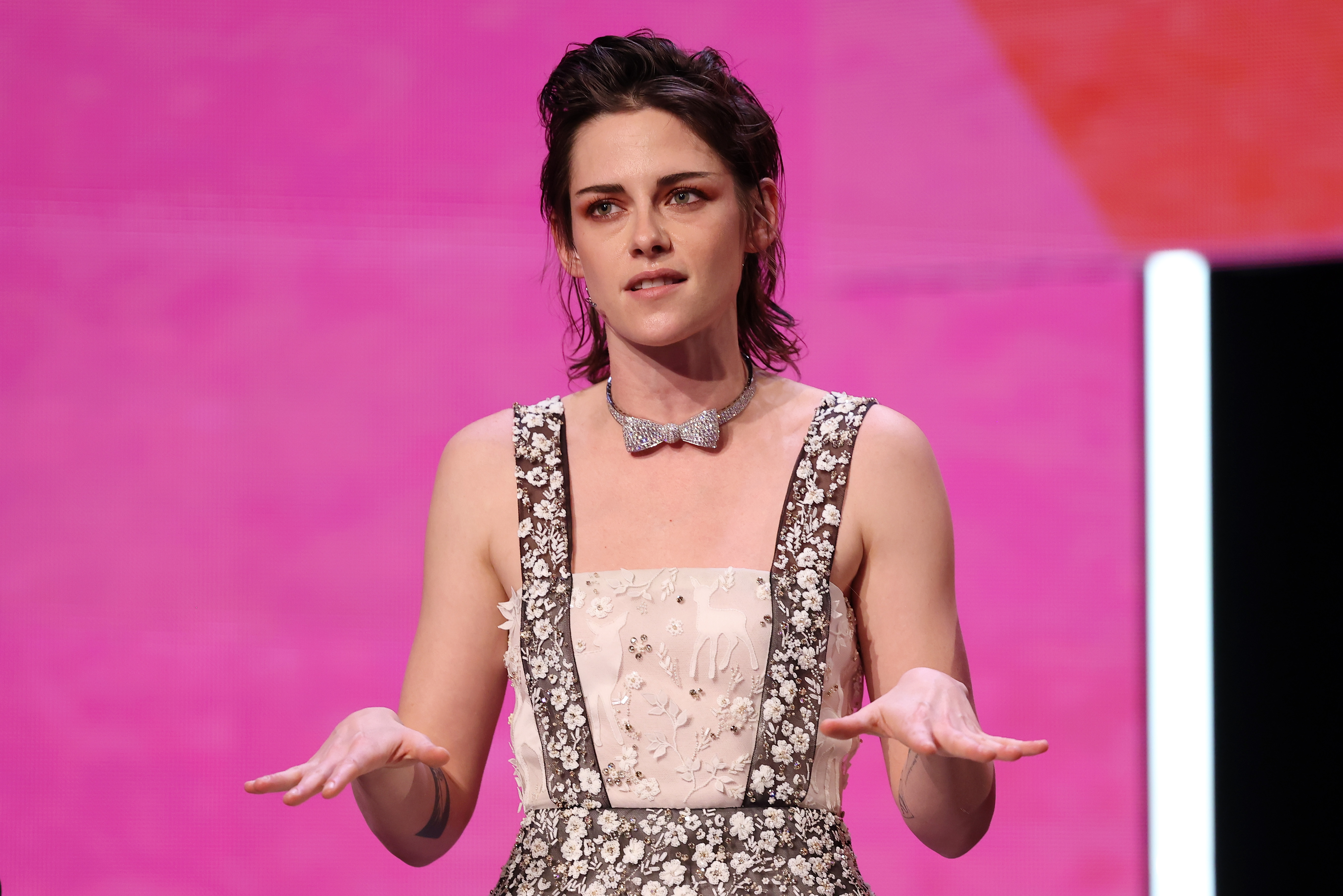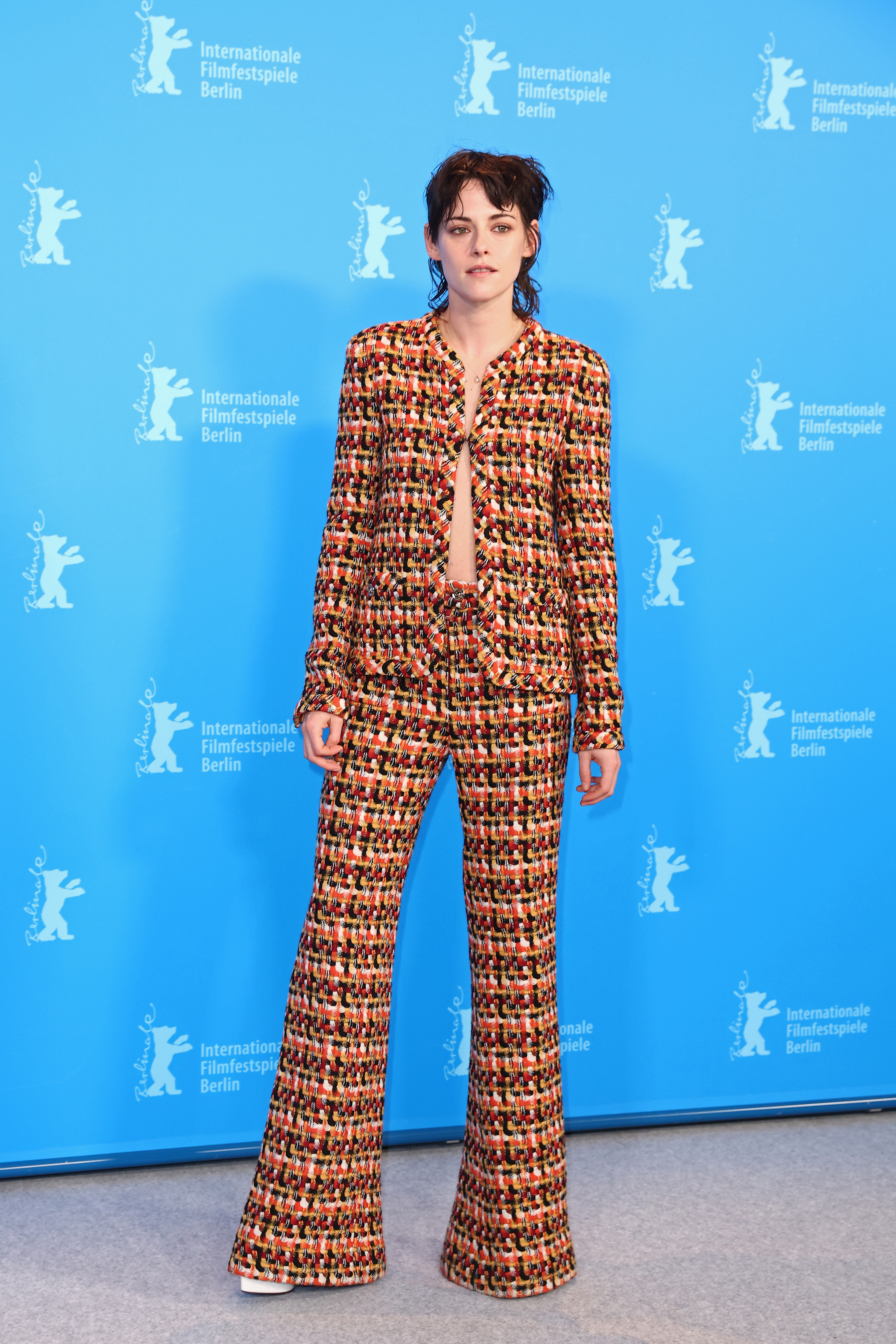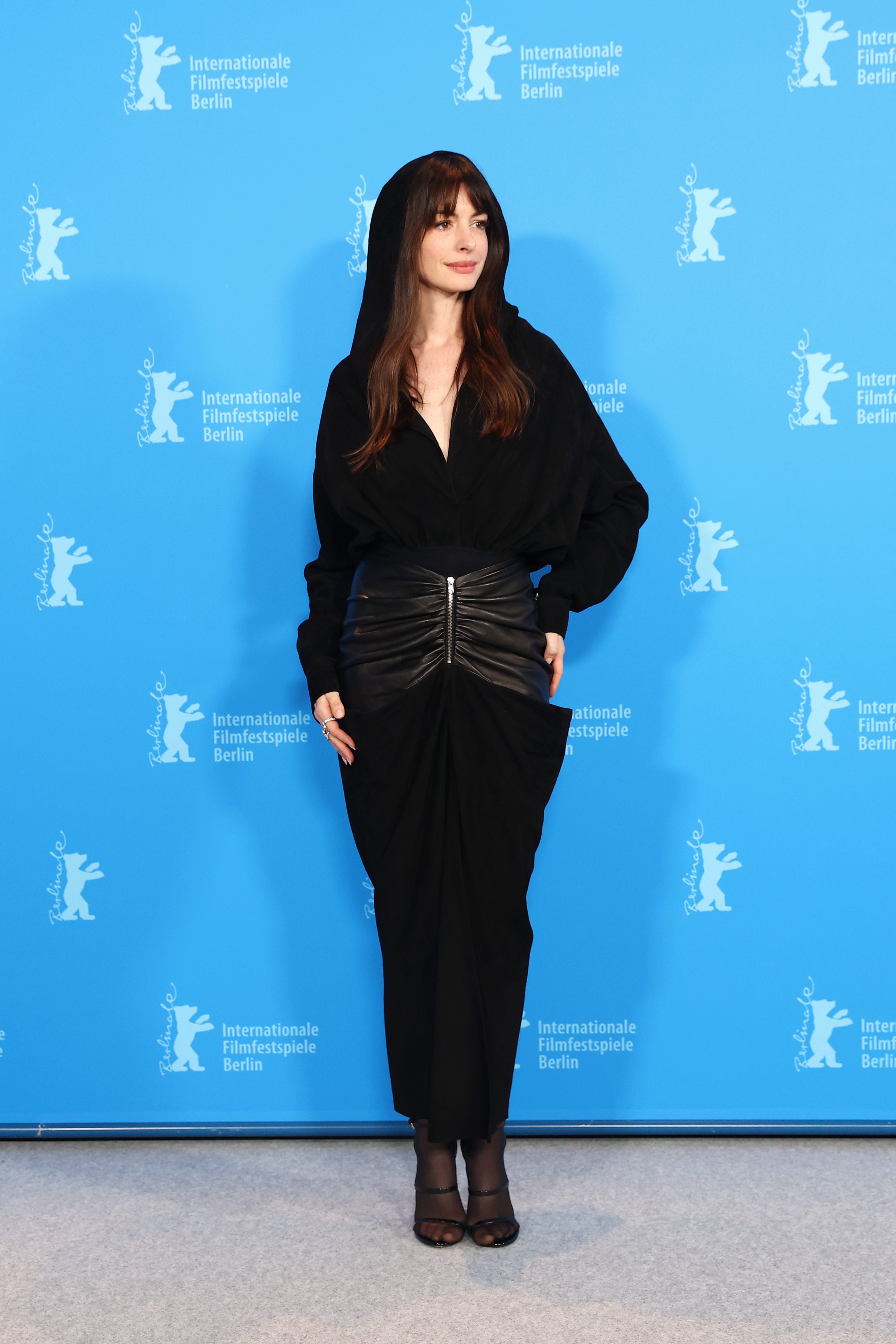 (L) Sticking with Chanel for the International Jury photocall earlier in the day, the Golden Globe nominee wore wide legged flared trousers with a jacket that allowed a view of her naked midriff. The textured trouser suit was woven in the colors of the 70s – mustard, plum and caramel.
(R) While Ms. Hathaway wore a hooded Alaïa that has to be described as different. Is it a dress or skirt? The waist/hip emphasis is either the bottom of a jacket, the top of a skirt or a belt. The pairing of multiple diamonds on her fingers, and the current trend of hose and sandals, was, distinctive.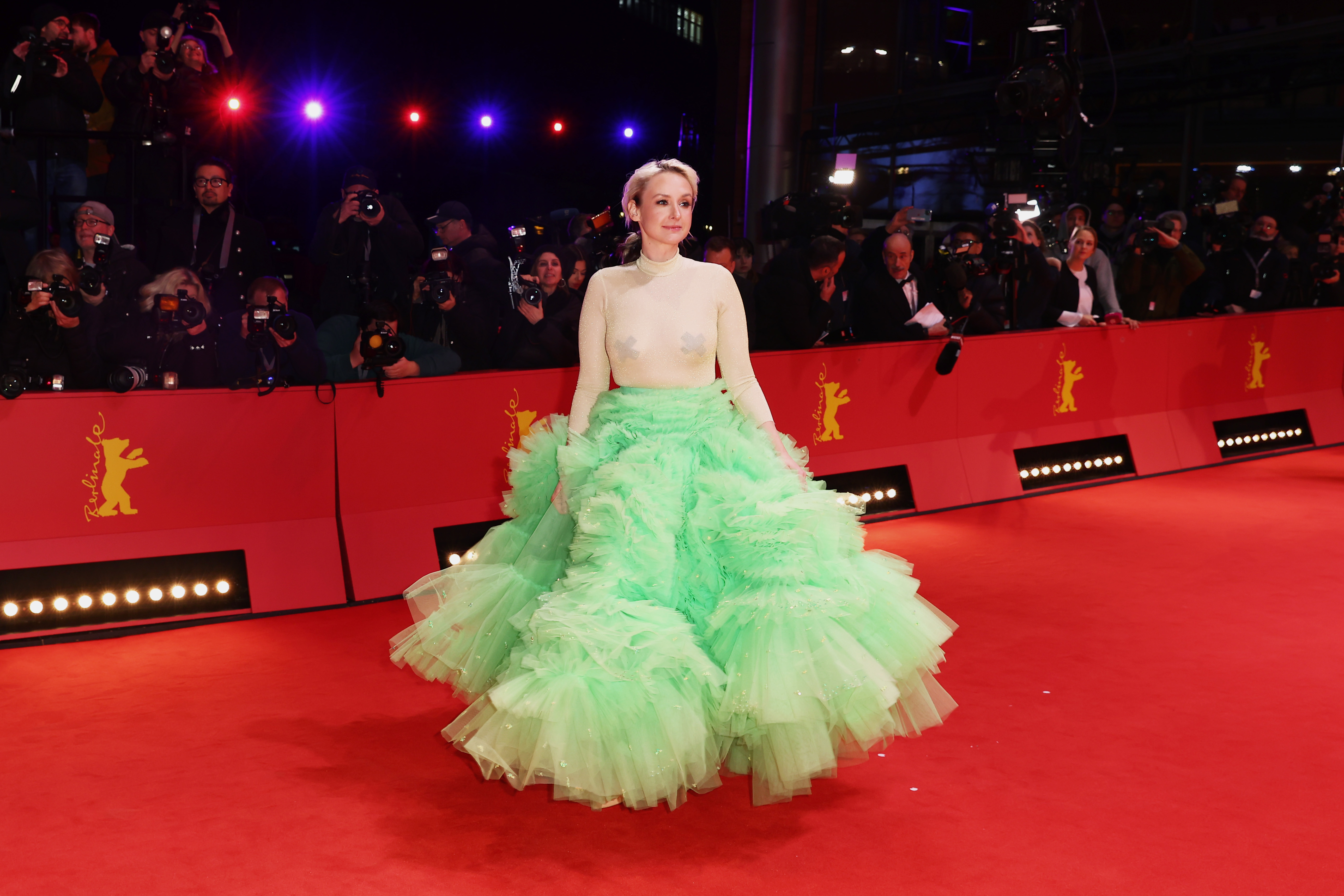 (R) Leslie Clio was refreshing in a flouncing lime tulle skirt – could a trend be starting? Watch this space.
(L) Hadnet Tesfai chose a classic spaghetti strapped sheath gown – and we applaud the choice.