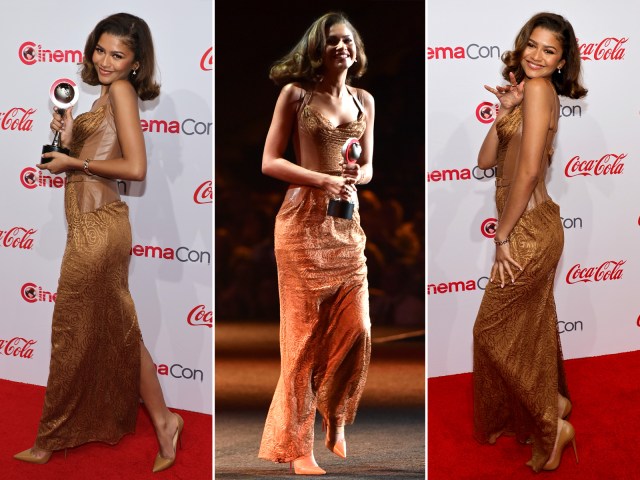 CinemaCon Fashion – Zendaya, Rihanna, Ashley & Leo
April 28, 2023
—
Margaret Gardiner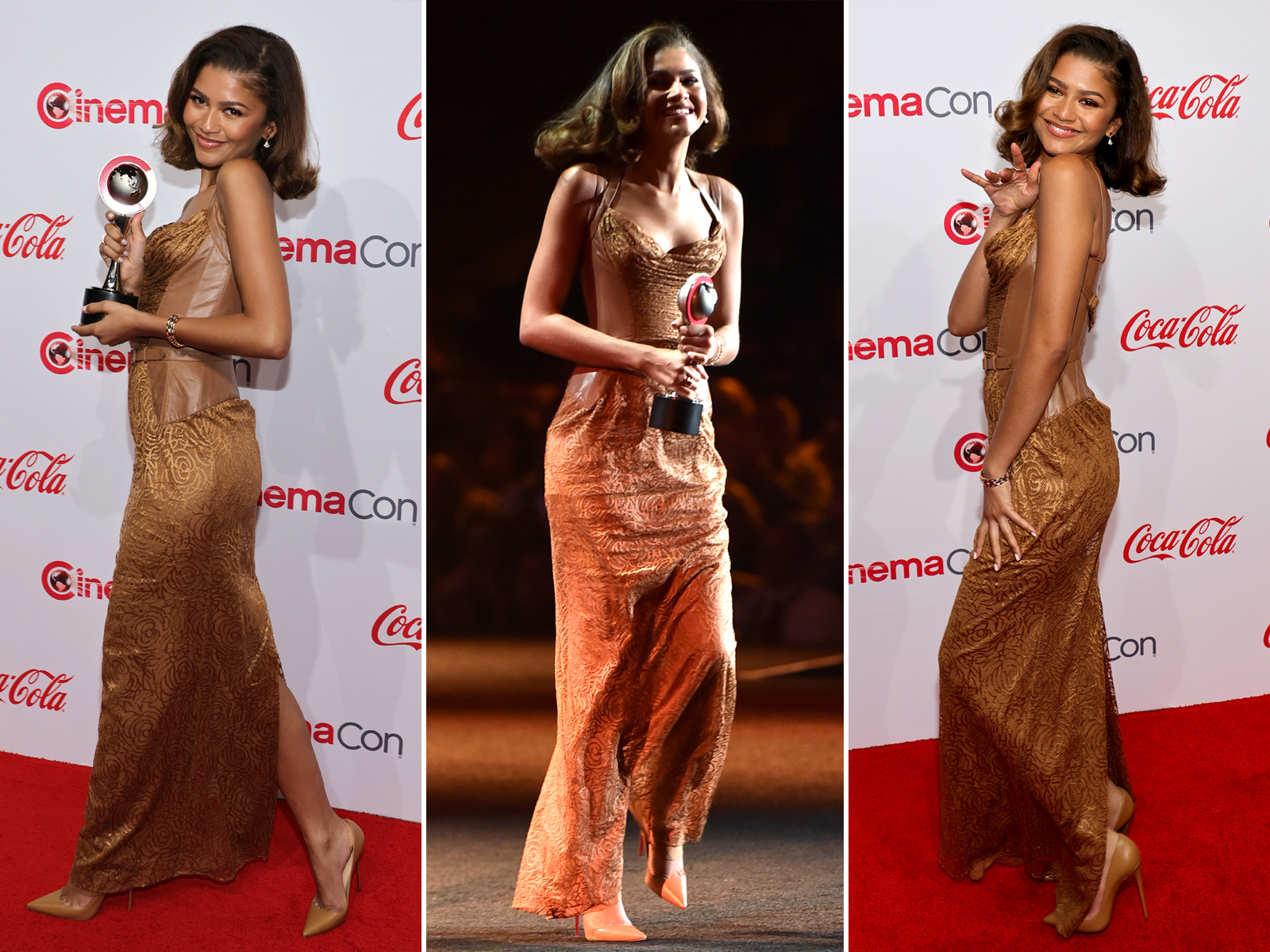 Zendaya accepted the Star of the Year Award during the CinemaCon Big Screen Achievement Awards at The Colosseum at Caesars Palace.
Style was very much in evidence throughout CinemaCon week, crowned with Zendaya, the 'it' woman of the decade in a gold Versace gown with leather detail. While Ashley Park donned gold platforms and a mini for her day appearances for Joy Ride, she exposed a trim midriff in her evening choice.
Earlier in the day, Rhianna wowed in a denim gown paired with sapphire and diamond jewels. Seth Rogen made an impact in a moss green suit and silk shirt – a color many men chose to embrace this week.
Scroll through to see more of the top looks at CinemaCon.
***At the time of submission, there were no additional fashion credits available.