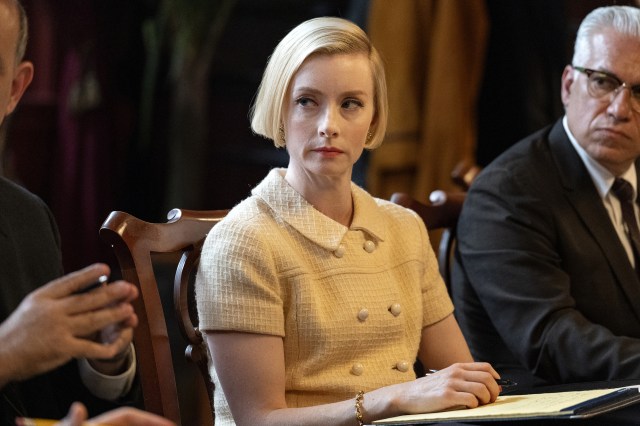 Deliciously Styled in Character on "Julia"
April 13, 2022
—
Yong Chavez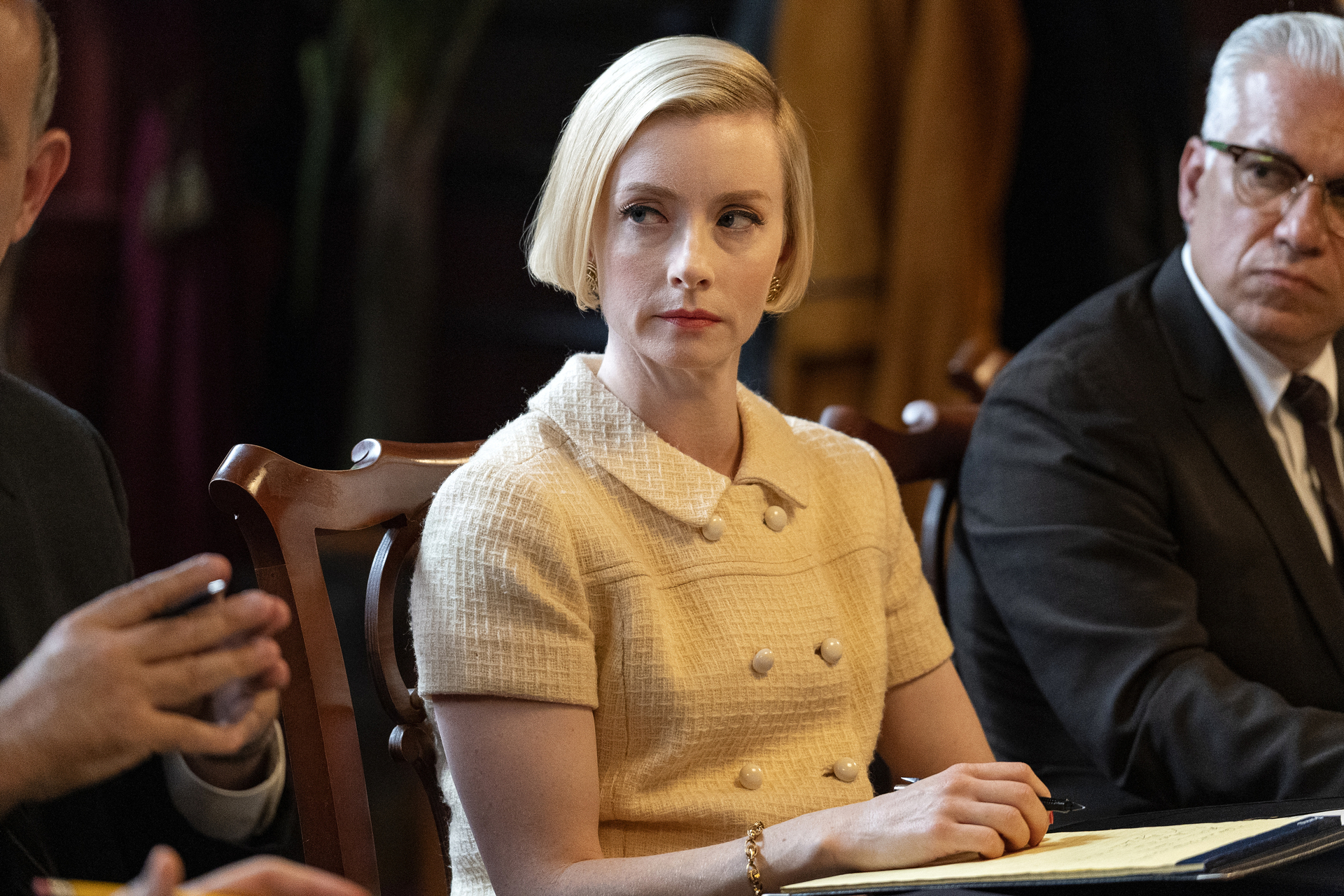 How costume design helped the actors of new HBO Max series "Julia" fit into their characters
In playing Paul Child in the 8-part HBO Max series Julia, costume designer John Dunn fitted David Hyde Pierce with a piece of clothing that Pierce said automatically helped him look — and feel — the part. The show is set in the '60s when famous chef and television personality Julia Child (played by Sarah Lancashire) started popularizing French cooking in America. The series tackles her extraordinary life and her long-running TV series, The French Chef.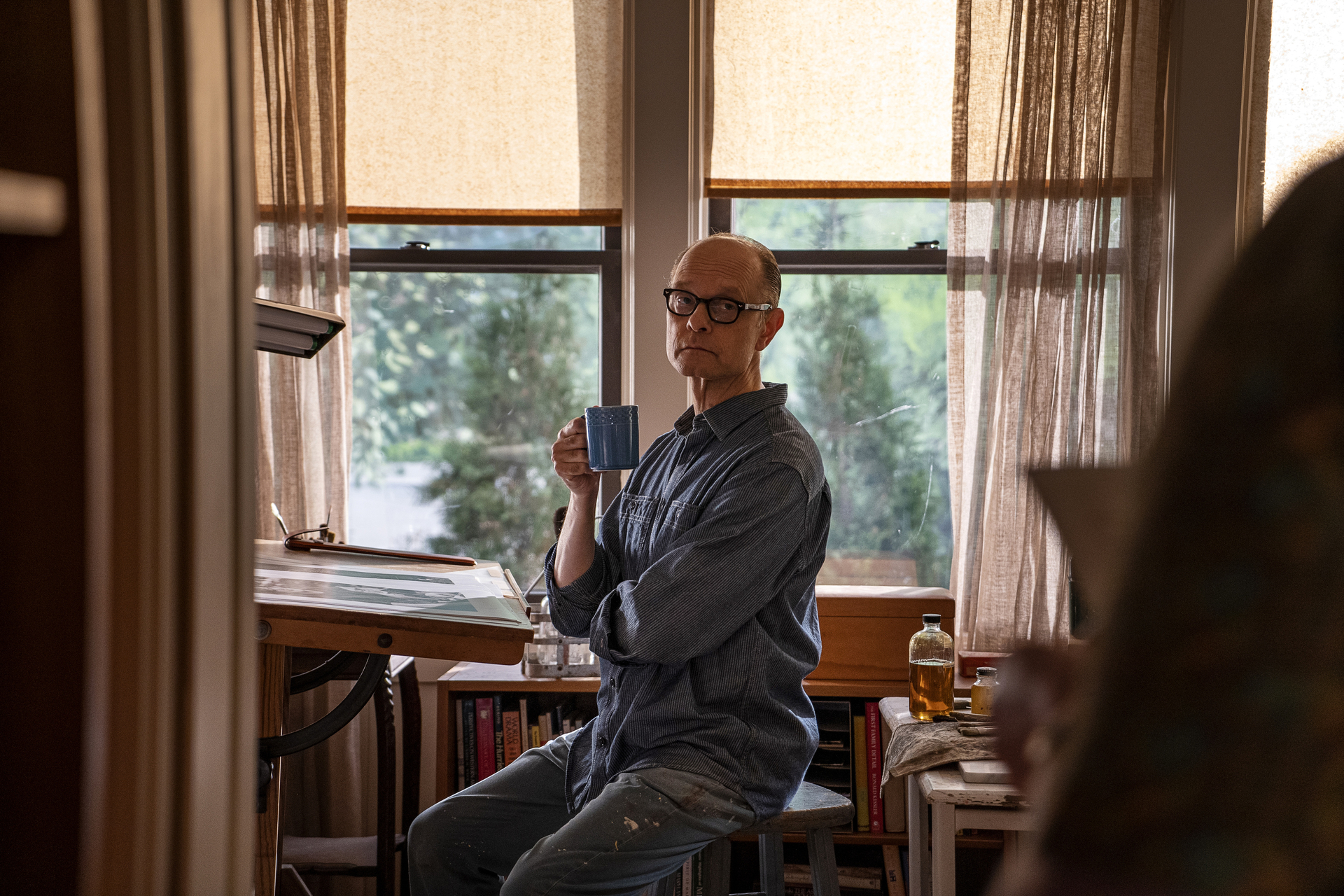 "There was a blue shirt that Paul uses when he paints. Paul was a wonderful fine artist, painter, and photographer. He had a studio in the house. Painting was very important to him all through his life but especially as he was sort of coming into retirement, which is where the show starts," Pierce shares. "John (Dunn) found this amazing blue shirt. It's like something I would wear. It's casual. It's worn. I always loved the moment when I could put that on."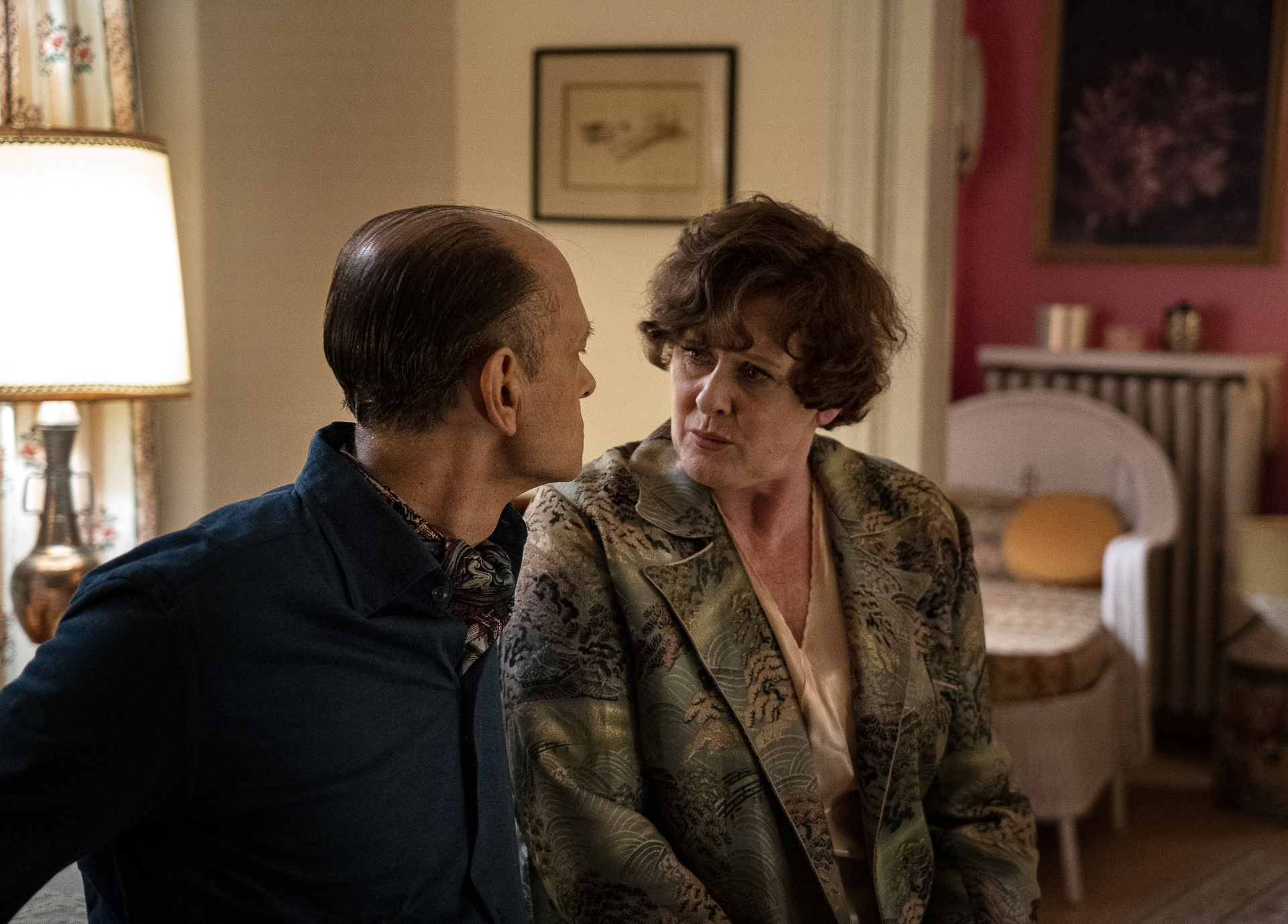 That Paul is a devoted partner to Julia is already common knowledge to audiences, thanks to the Meryl Streep and Amy Adams film Julie & Julia where Stanley Tucci played Paul, but the series delves deeper into the couple's relationship and shows their individual personalities in clearer focus. This afforded Pierce the opportunity to reveal Paul's layers.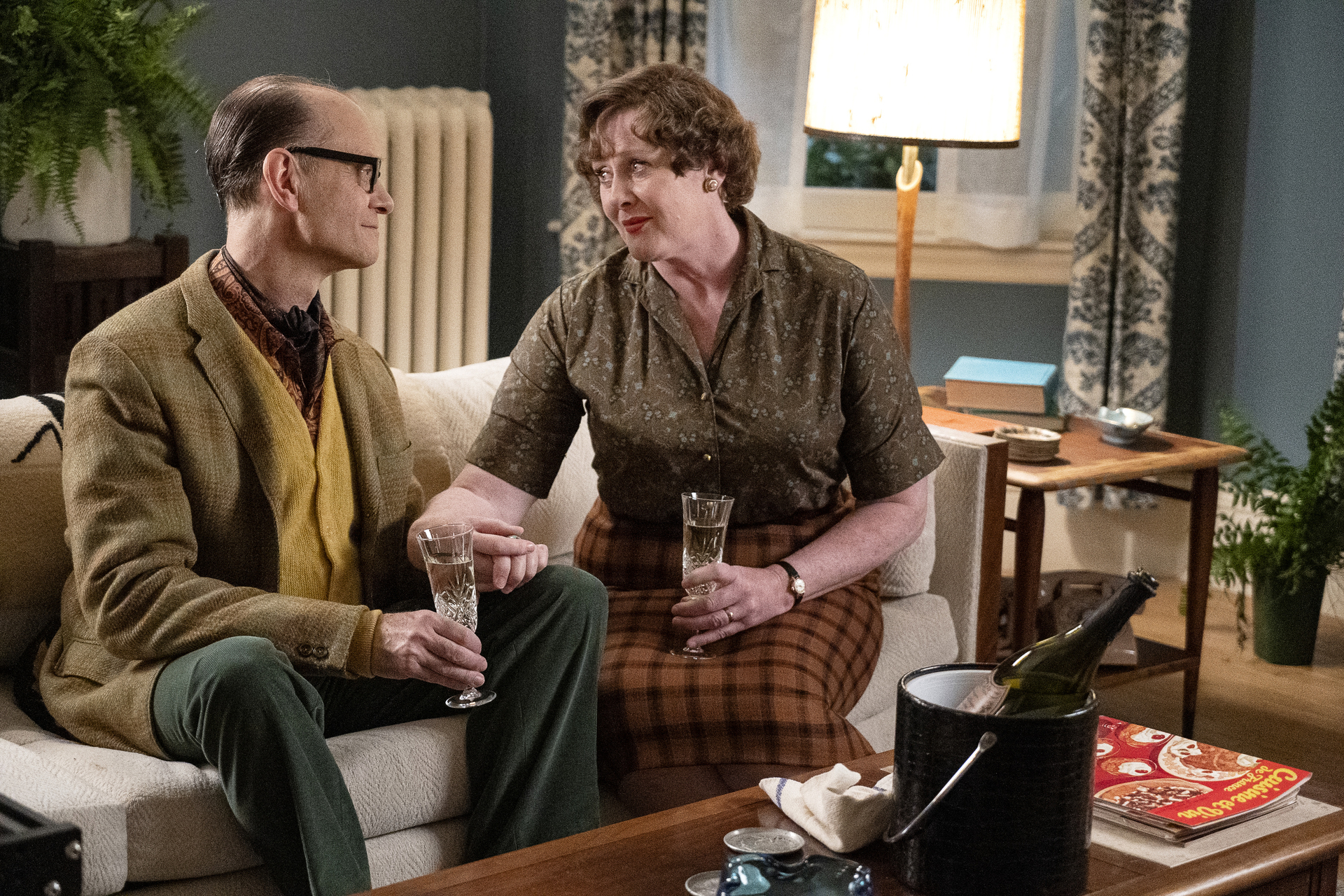 "He was absolutely there for Julia and he was her support and all that, but he was also his own man. There's that little guy with big glasses helping out this tall woman, but there's this other guy who had his own creative life. I think for me, that shirt always makes me feel like, 'Ah. This is the guy behind all the other stuff. This is this quiet, creative man,'" Pierce says, adding that there was a look that his character wore that he has since personally embraced.
"I don't usually dress like Paul does, and certainly not like people dressed back in the '60s. Paul wore ascots all the time. I don't think I've worn an ascot in my life before, and now they are my life."
The actor, who memorably played Niles Crane in the TV sitcom Frasier, extolls the work of the show's costume design team even further.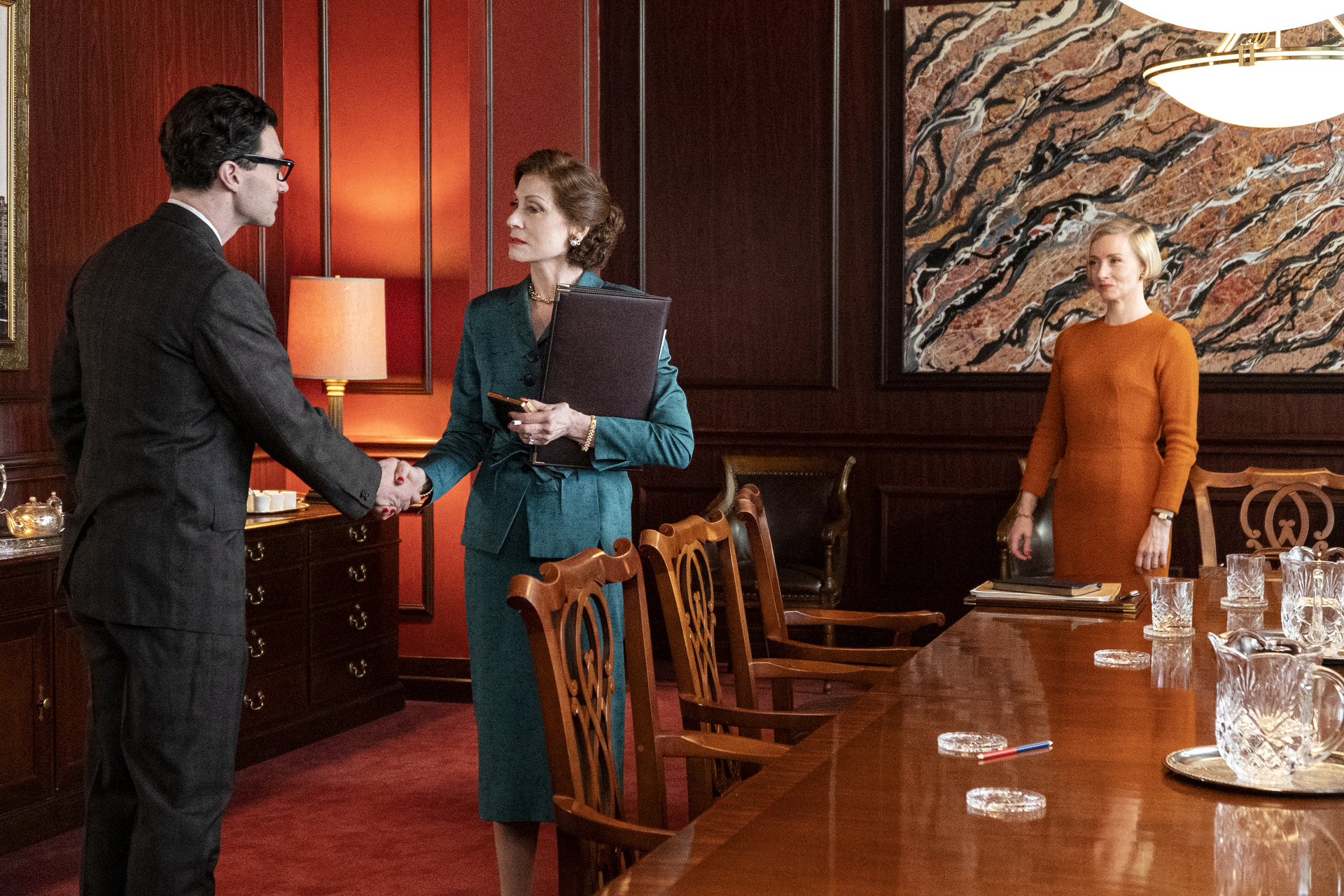 "They had such an incredible imagination. The research was extraordinary, and the fitting rooms were covered with pictures of all the actual people that we were playing in all kinds of situations. So, everything was grounded in real life, but (Dunn) also has his own imaginative vision to create his own world of costumes. The same with our set designer Patrizia (von Brandenstein) — that taking the reality and making a world out of it, a world that sort of artistically all fit together. It's like doing a painting. The costumes are incredibly helpful in just getting into character."
Pierce's costar Fiona Glascott, who plays legendary book editor Judith Jones, shares how her process of getting into character was ably aided by their costume design team.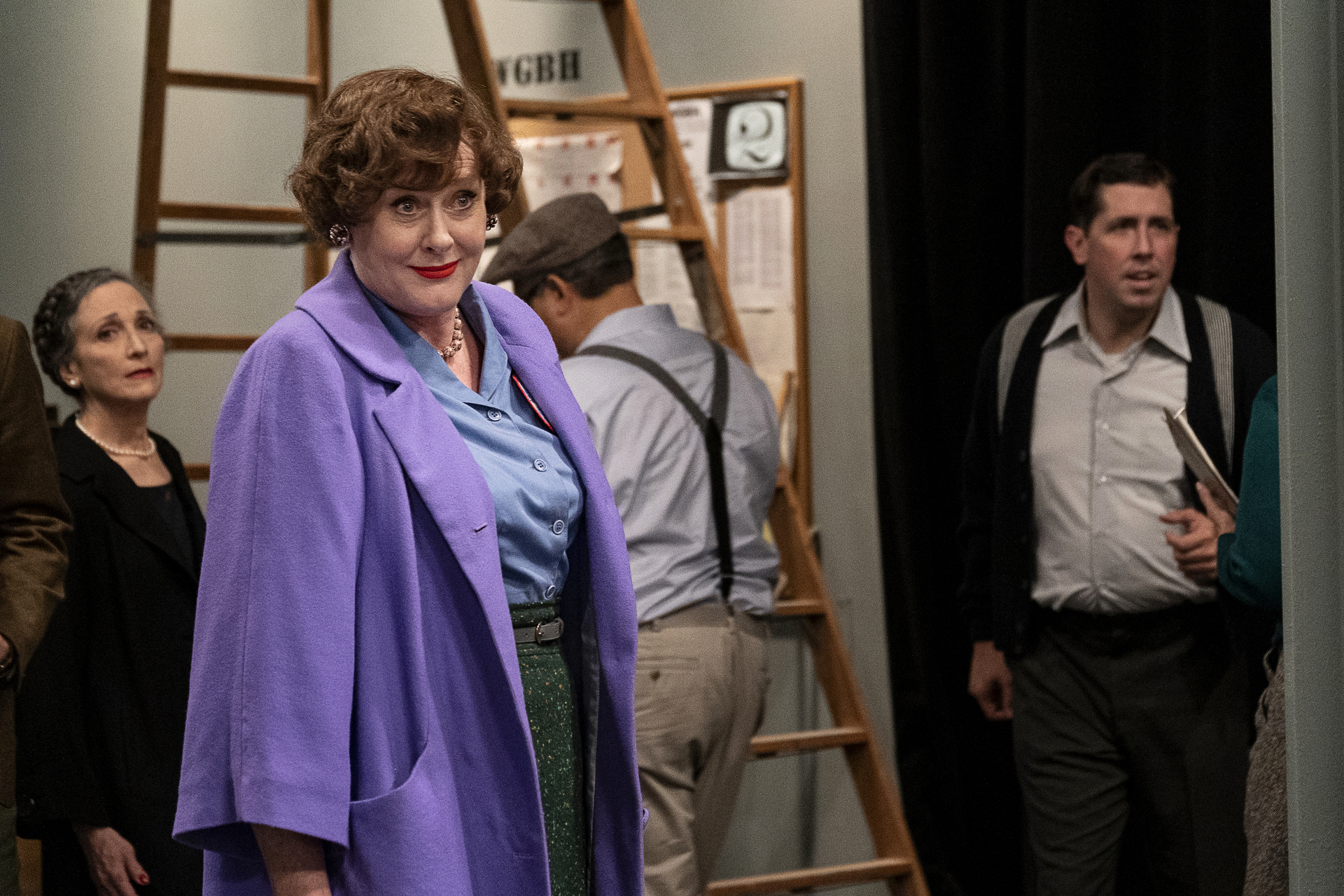 "It just really helped to define who the character was for me because the thing about Judith is not just that she was a visionary and a luminary — she was incredibly intelligent, but she was very warm, witty, and generous. She loved food, talking to people, and I really wanted to get that across. (Dunn) managed to do it so beautifully in the colors and the textures that gave a really good sense of style of a woman who was making money and looking after herself — but there was also warmth and humor within it," the actress shares.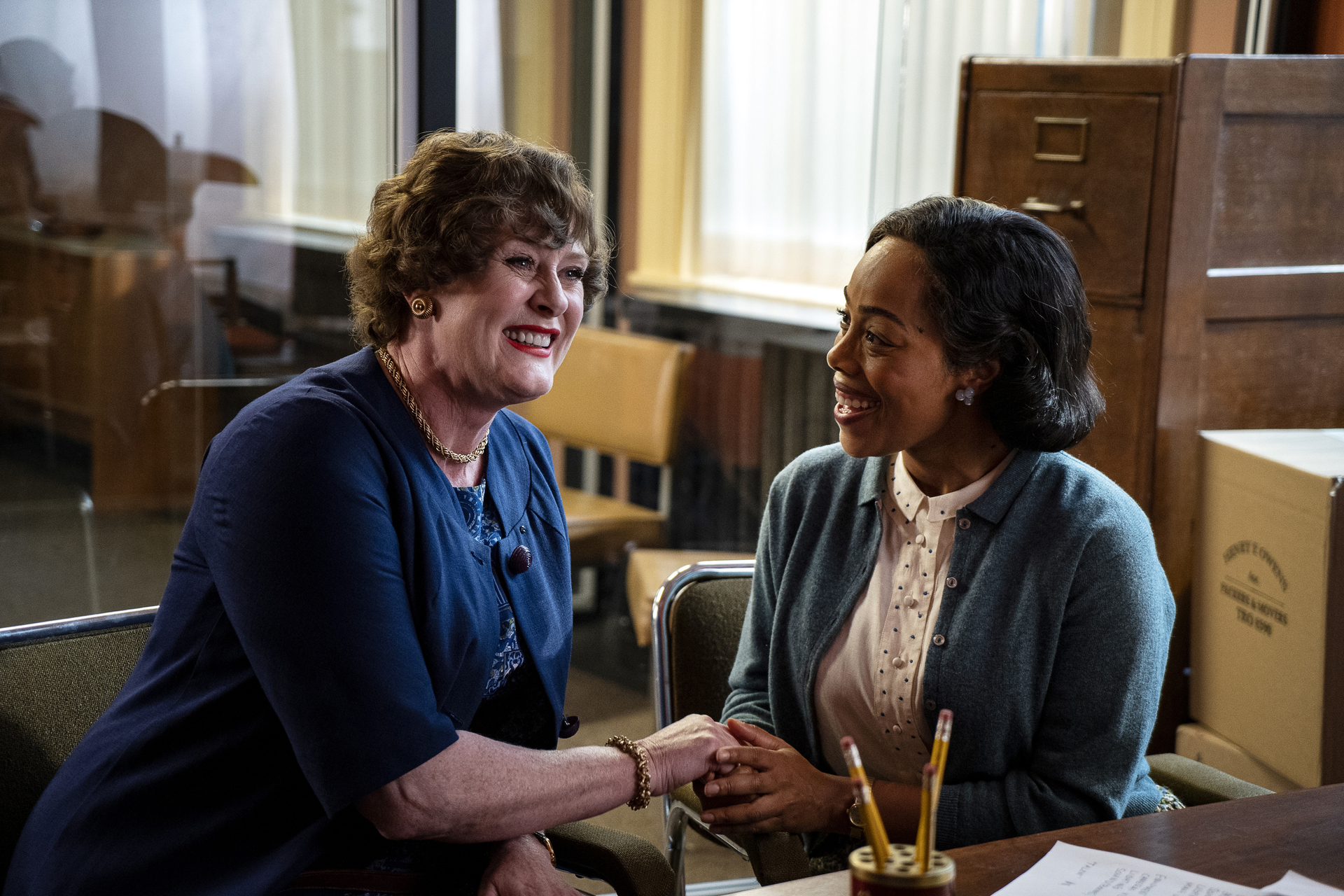 Glascott, who can also be seen in the Fantastic Beasts film series as Minerva McGonagall, adds that watching the show and looking at the details executed by their creative team fill her with pride.
"I was really delighted and thrilled when I watched it because of not just the different costumes and how they complement each other, but also the cars and even the buildings and all the beautiful sets and the studio. It's stunning. It's just another reason why I think this show makes people feel really warm inside. It is like food to the eyes."
Julia's cast includes Bebe Neuwirth, Fran Kranz, and Brittany Bradford.