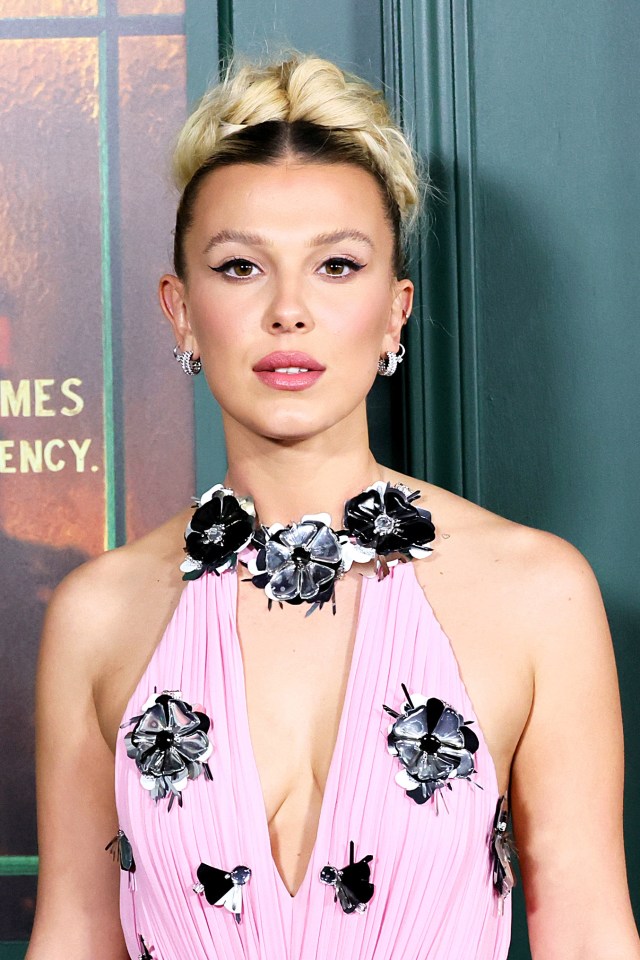 Fashion: Millie Bobby Brown, Henry Cavill and "Black Panther: Wakanda Forever"
October 31, 2022
—
Margaret Gardiner
Fashion: Millie Bobby Brown, Henry Cavill, Black Panther: Wakanda Forever, Lupita Nyong'o, Nicholas Hoult, Tessa Thompson – and more style: brights, chiffon and elegance. Let's break it down in the Golden Globes red carpet round-up.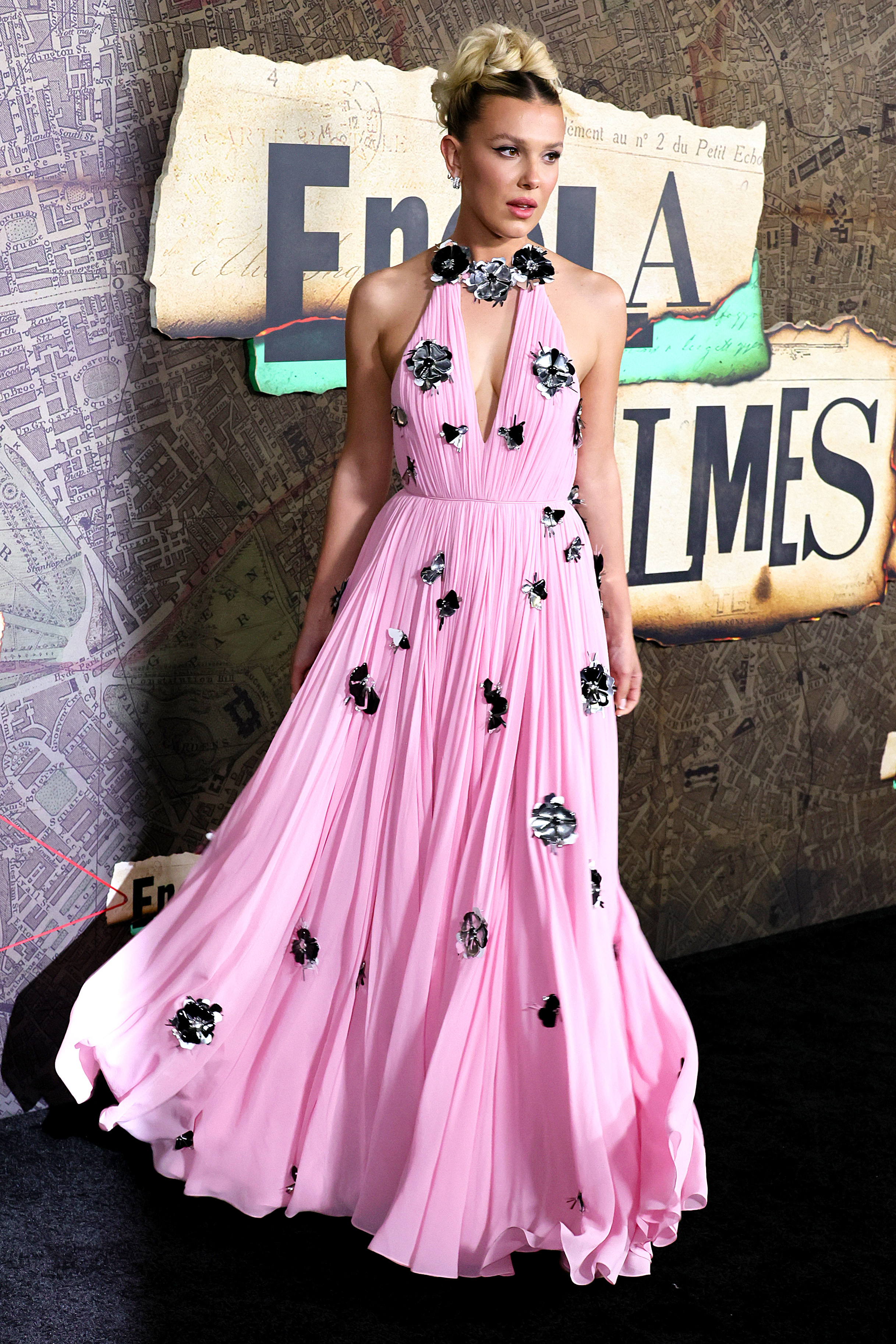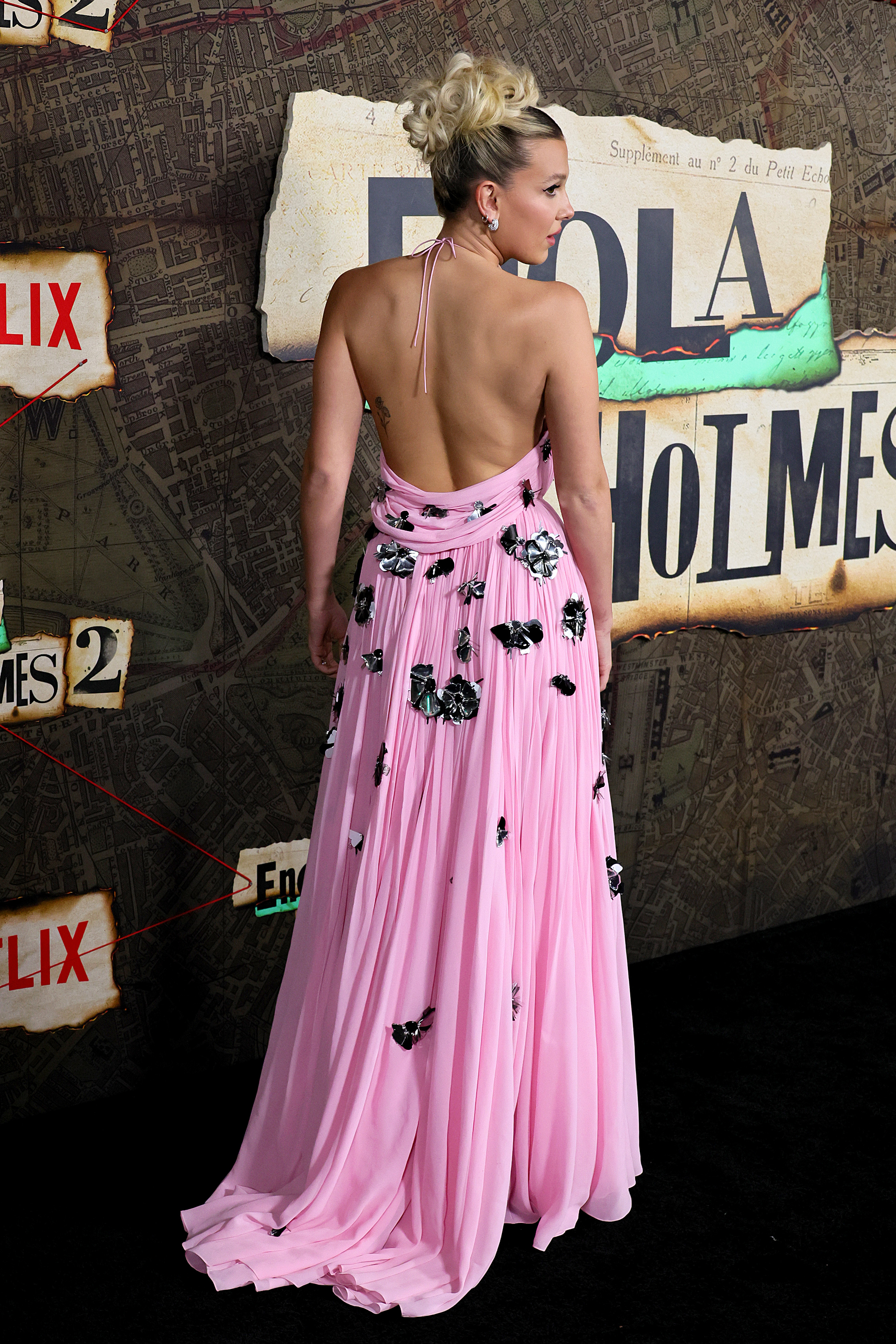 Above The lipstick pink gown by Louis Vuitton is a throwback to the '70s made today with appliqué. Pink is one of the popping colors from Paris Fashion Week. The contrast of a blonde bun with dark roots, works. Makeup is simple and natural. Jewels understated. Hidden beneath the skirt a platform heel.
Below: Henry Cavill looks like a swashbuckler of style. The hair looks Superman-like. The double-breasted jacket is now. We would like to have seen him in a solid.
Henry Cavill and Millie Bobby Brown were captured at Netflix's Enola Holmes 2 World Premiere.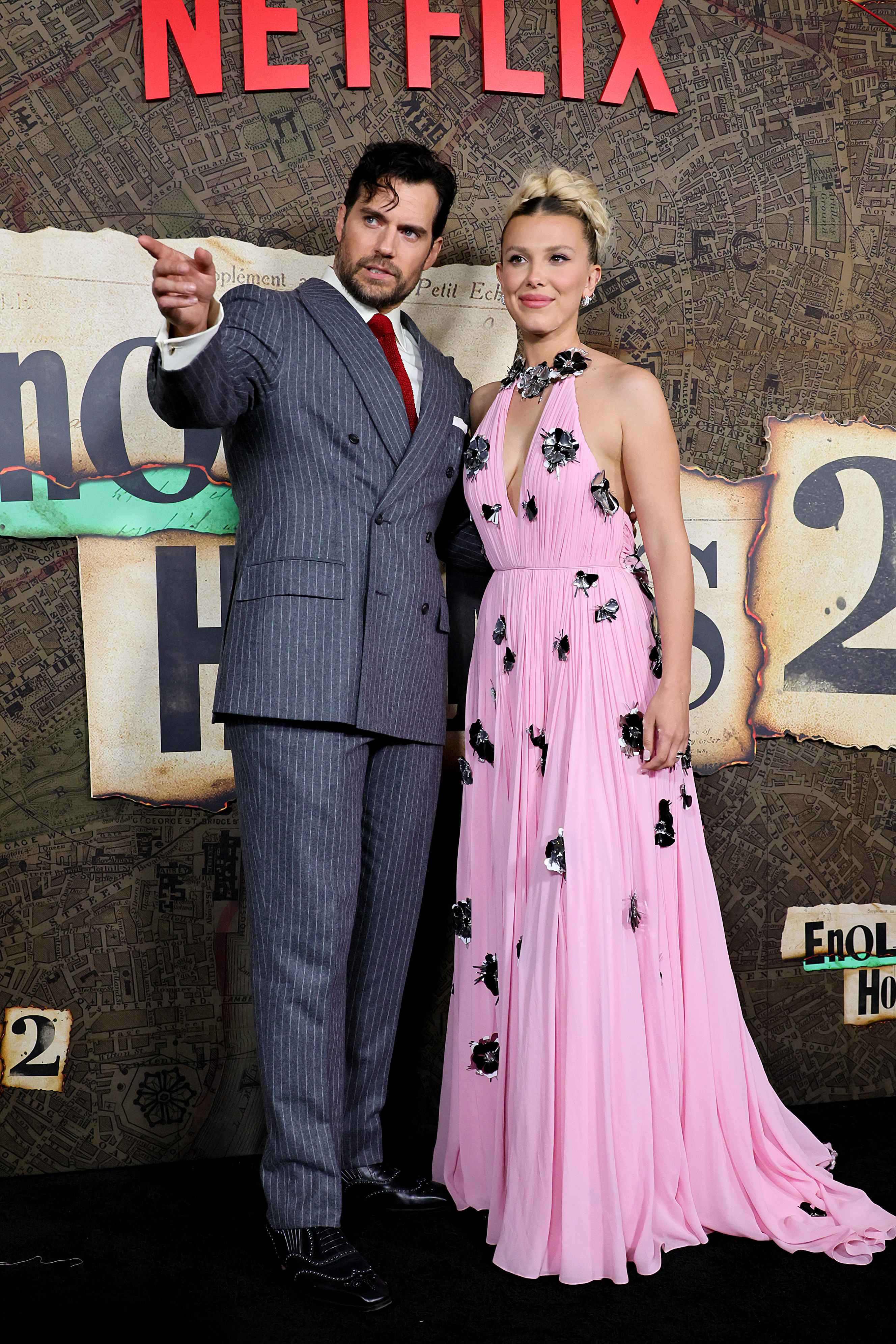 Below: Lupita Nyong'o wearing Balmain, attends the Black Panther: Wakanda Forever World Premiere at the El Capitan Theatre in Hollywood, California – a version of this gown was shown earlier this month at Paris Fashion Week. Note the hair detail.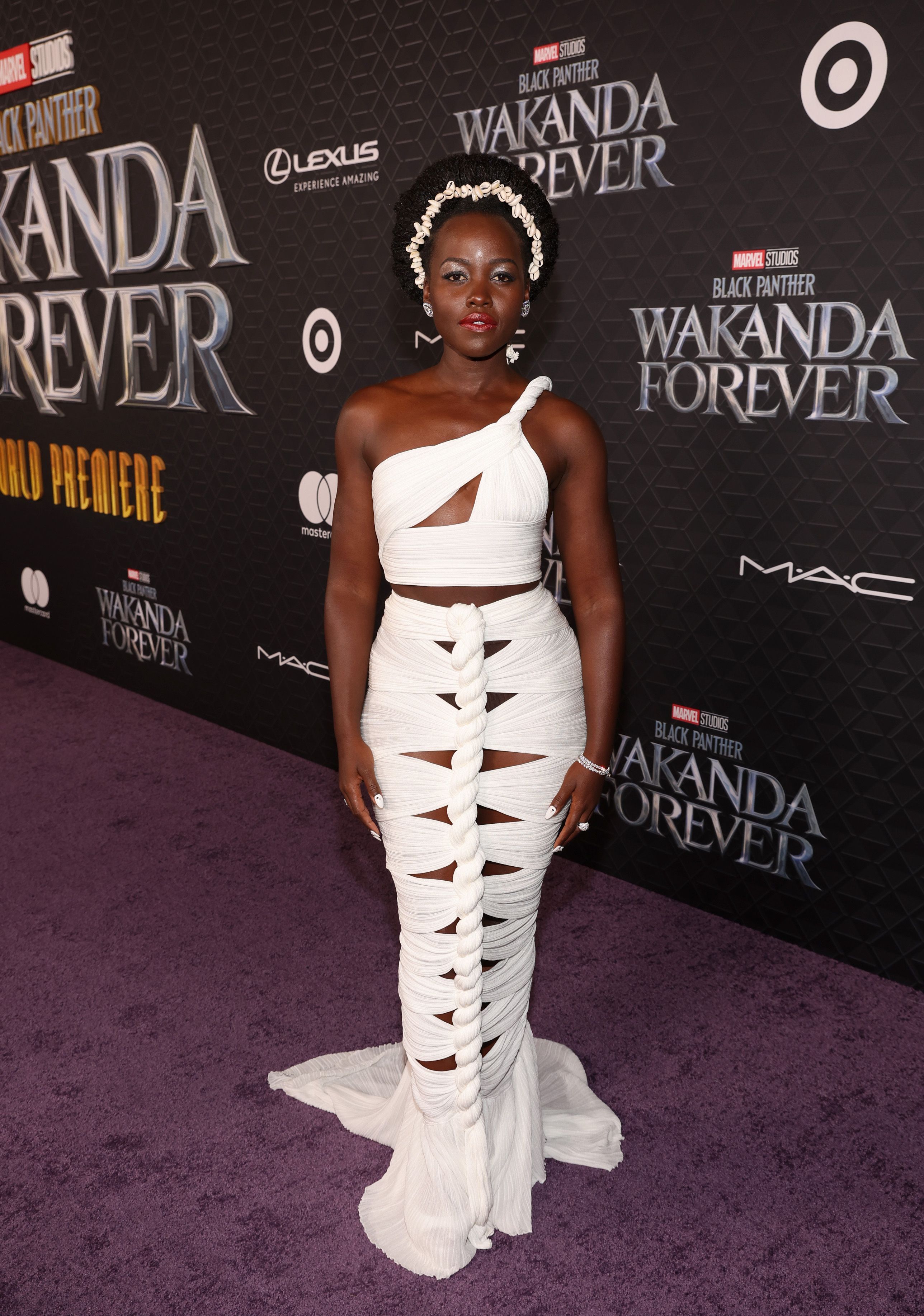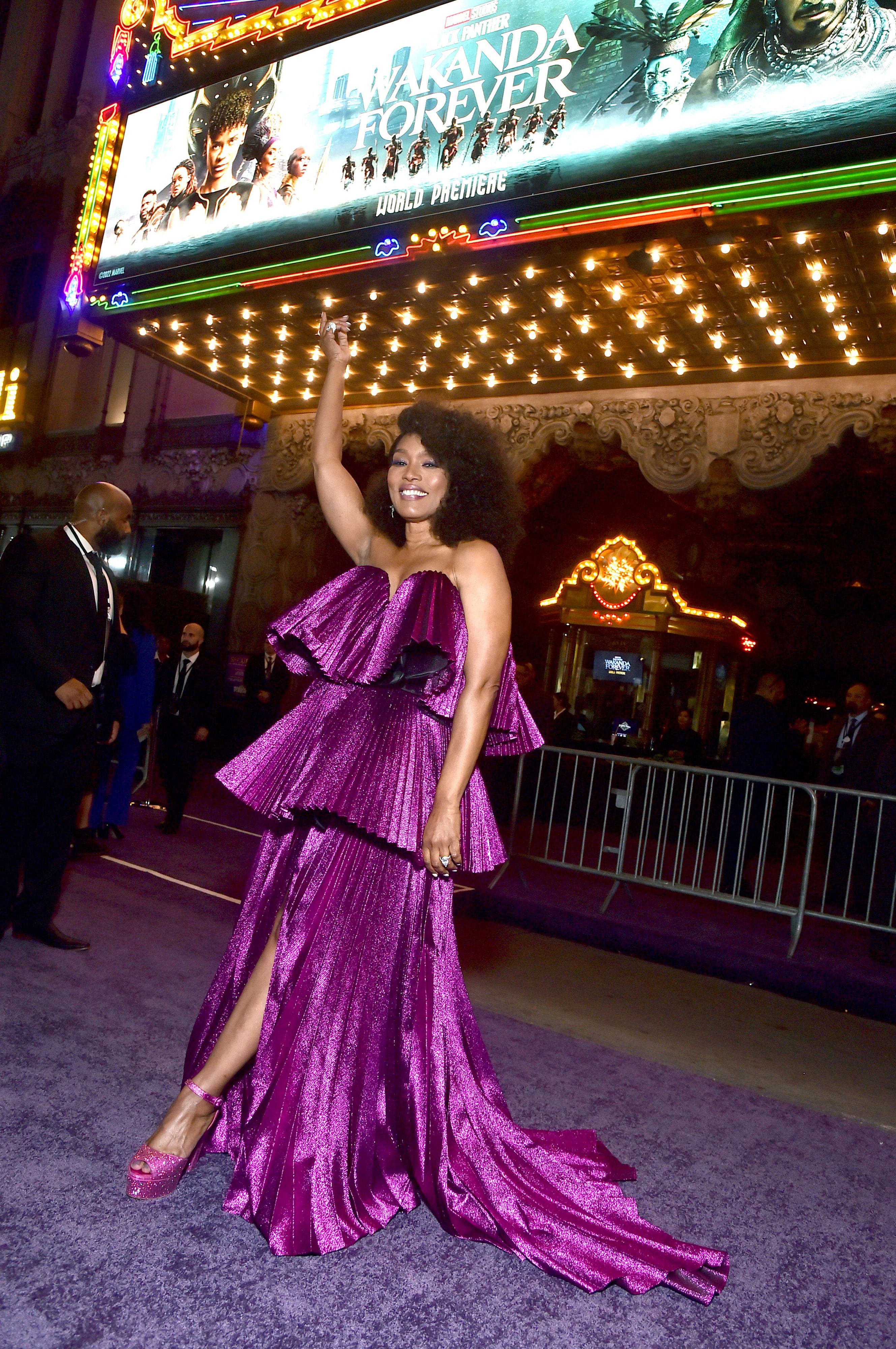 Above: Angela Bassett attends the Black Panther: Wakanda Forever World Premiere in a waterfall layered purple gown with matching shoes.
Below: (l) Janelle Monáe. The ankle sock trended at Paris Fashion Week worn with an open sandal. Hats will emerge as temps plummet but are also becoming a fashion statement. Brights flourished.
Janelle Monáe at The 25th SCAD Savannah Film Festival – Gala Screening Glass Onion: A Knives Out Mystery.
(r) Bright green is the look of the future but we love this earth green on green (Bally) worn by Nicholas Hoult as he attends The Menu After-Hours Reception during The 25th SCAD Savannah Film Festival.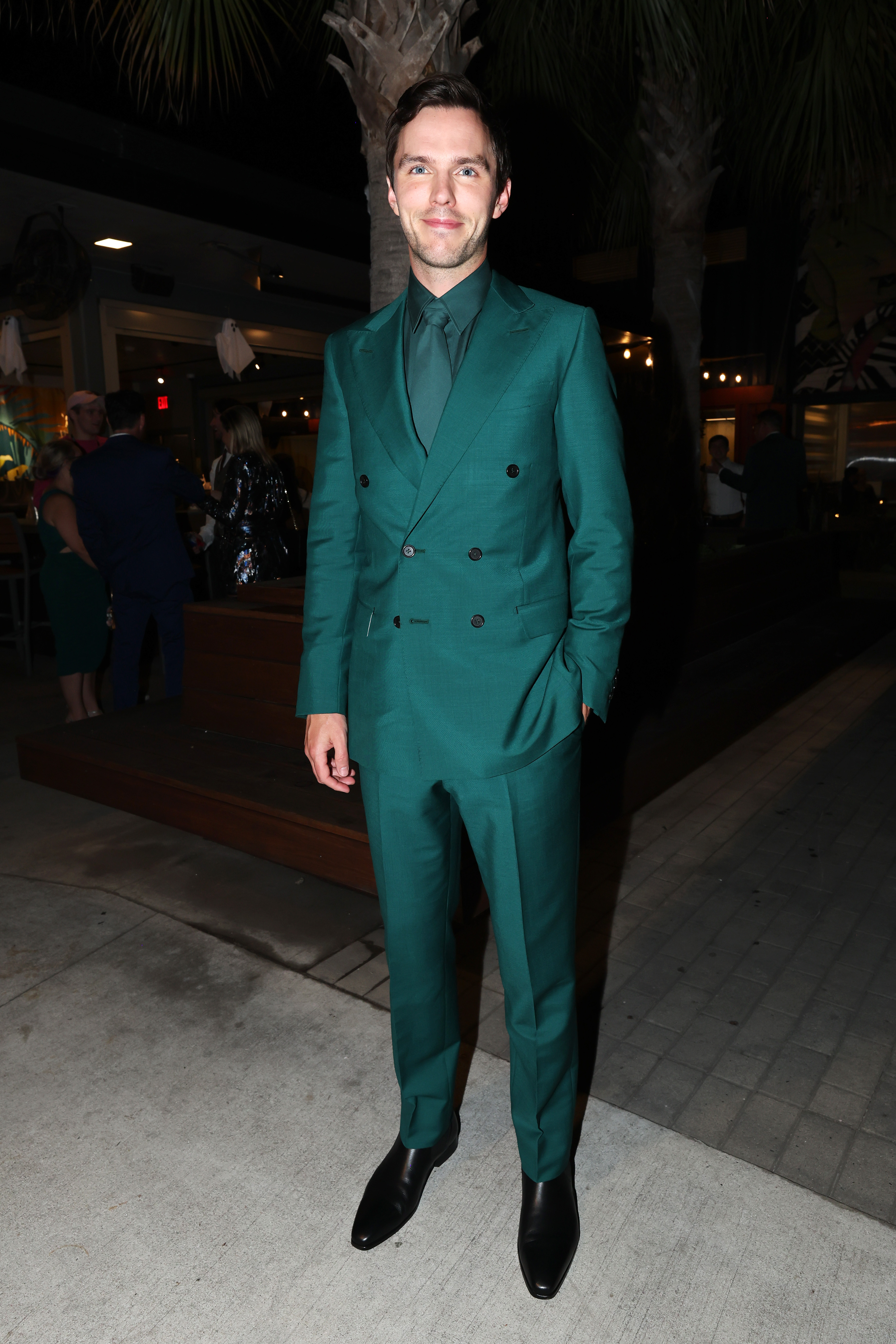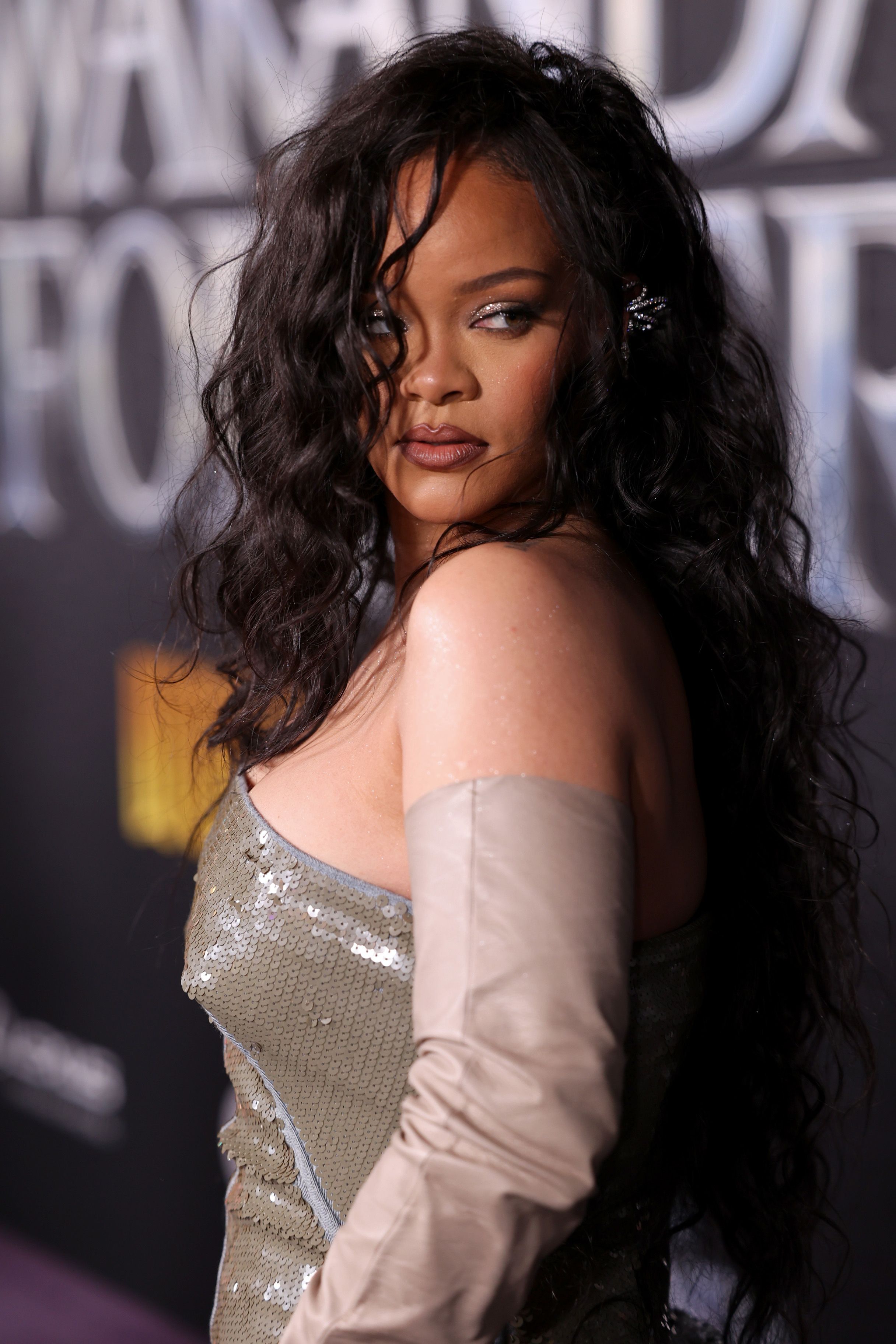 Rhianna is back on the carpet and of course, touting a trend – high gloves. Note the hair jewel.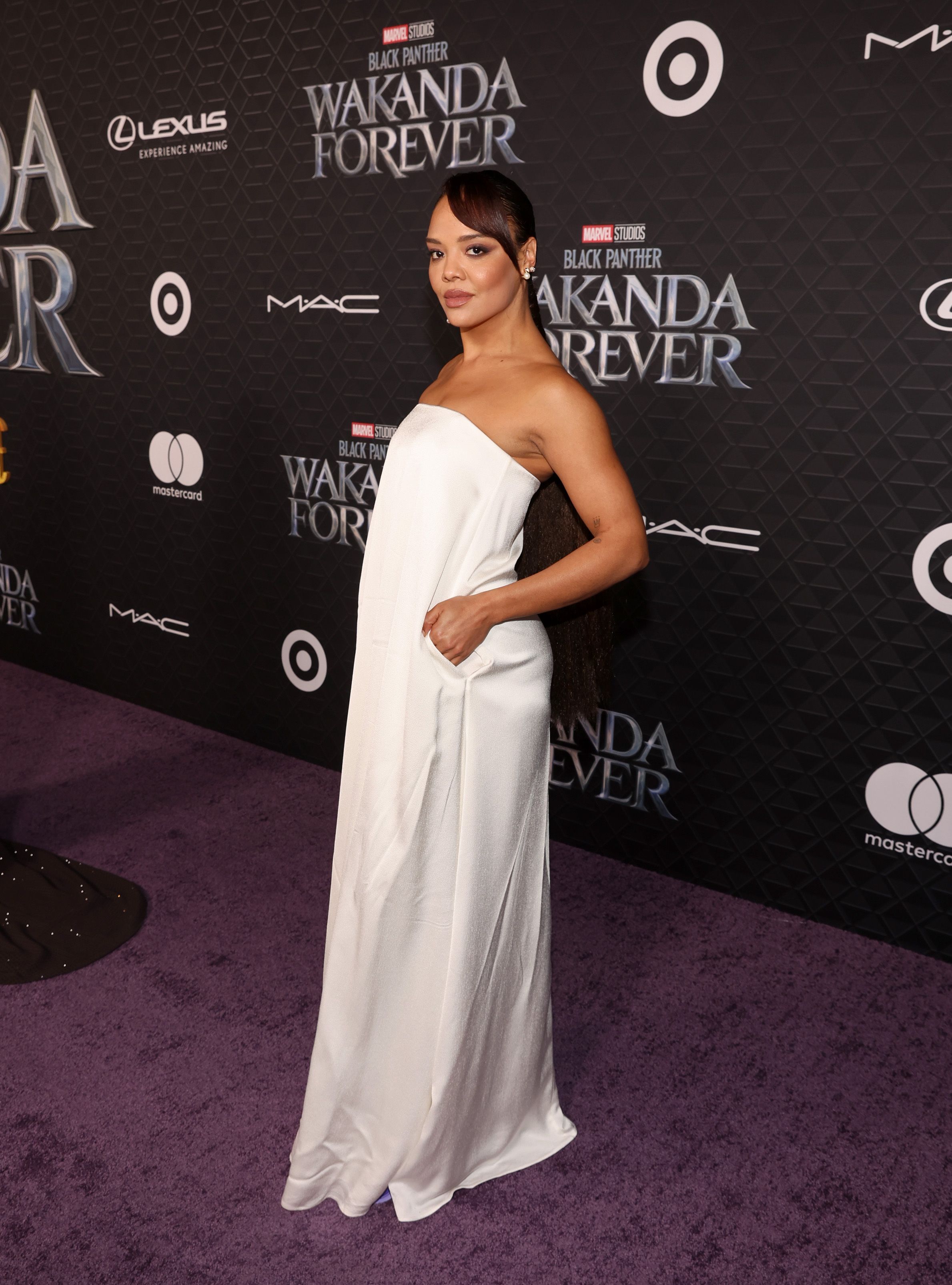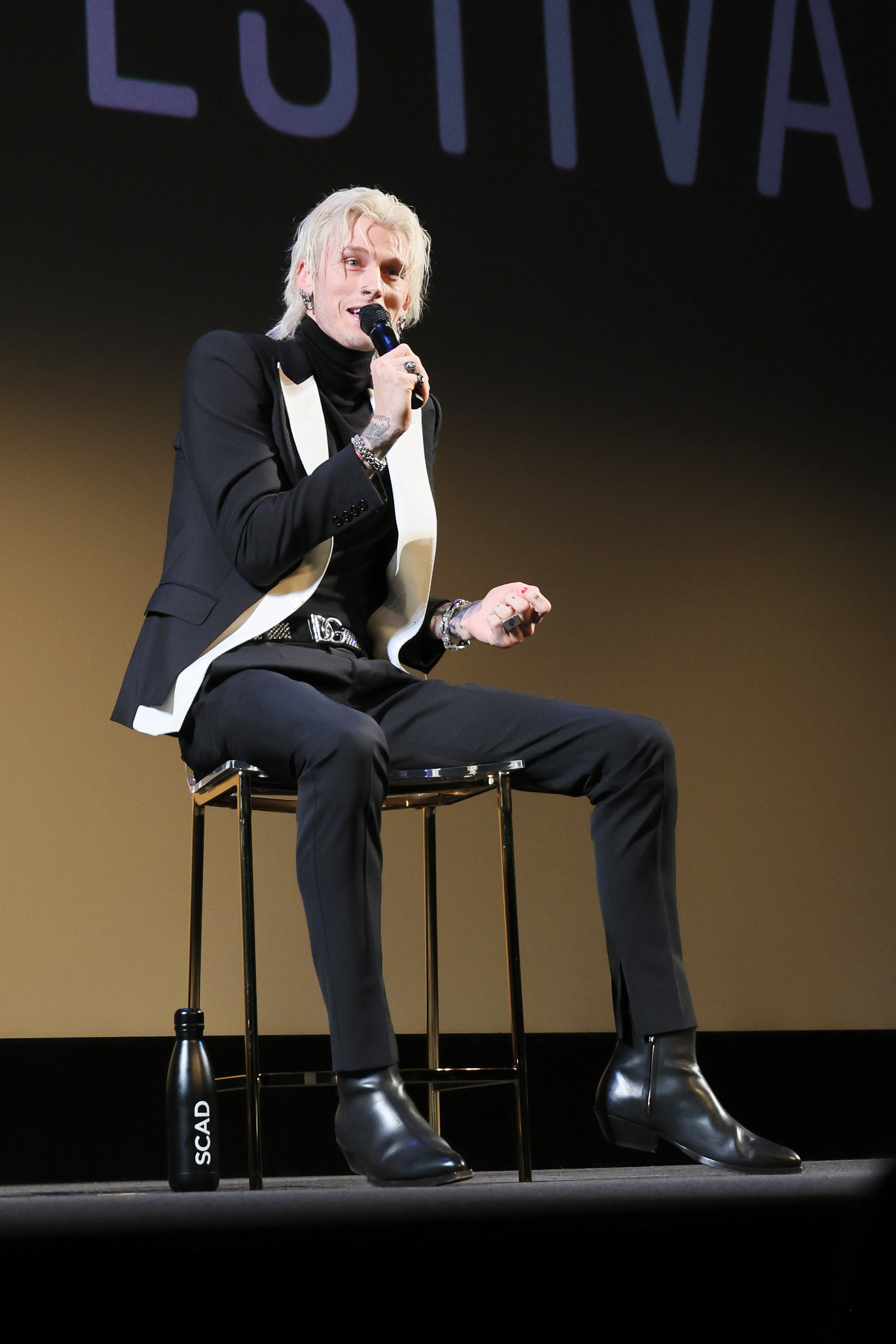 Above: Black and white – forever classics.
(l) Tessa Thompson attends the Black Panther: Wakanda Forever World Premiere
(r) Colson Baker aka Machine Gun Kelly, channels '60s stovepipes and ankle boot on the bottom and 2023 with his jacket as he speaks on stage during the Taurus Q&A at the 25th SCAD Savannah Film Festival. Note the belt buckle.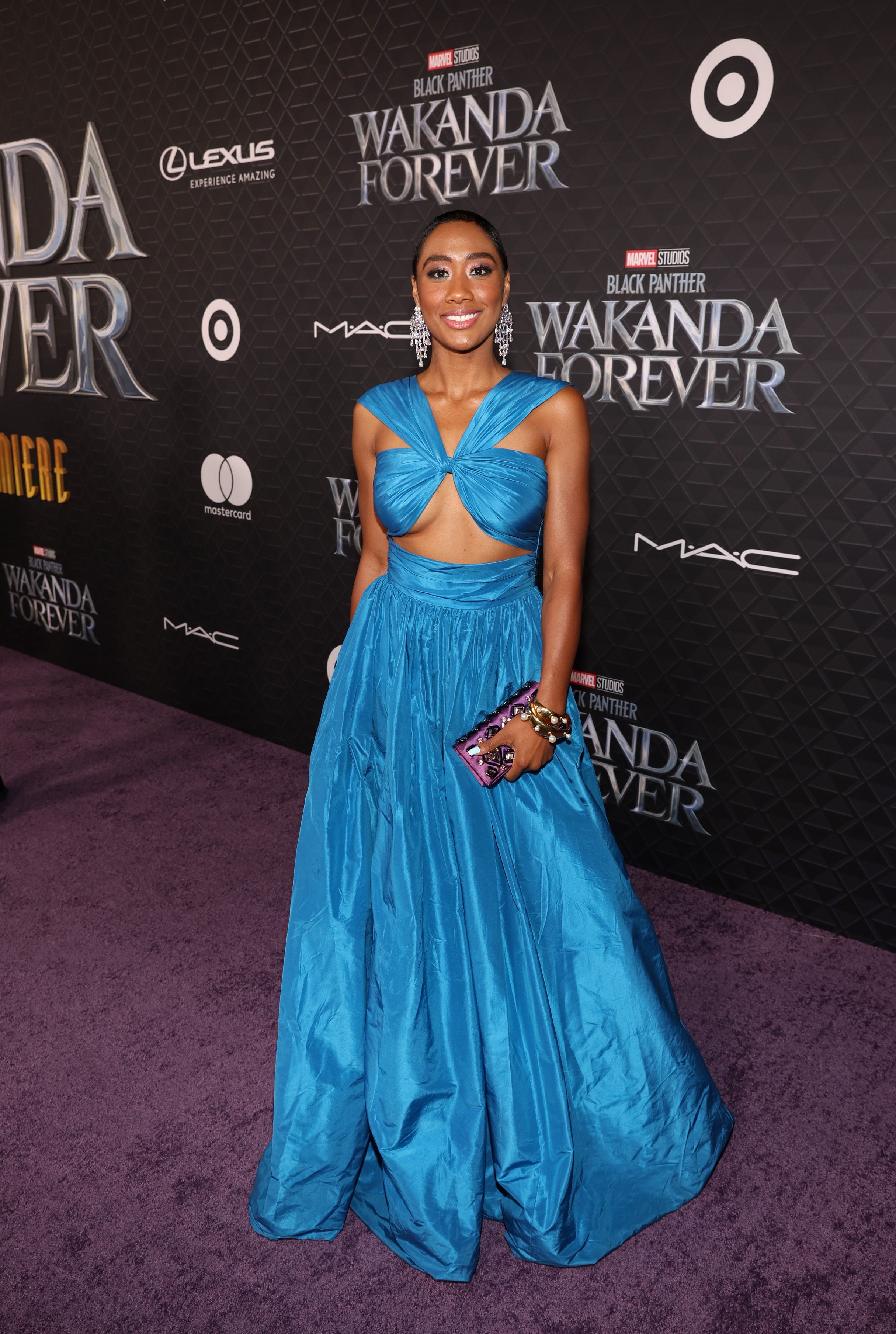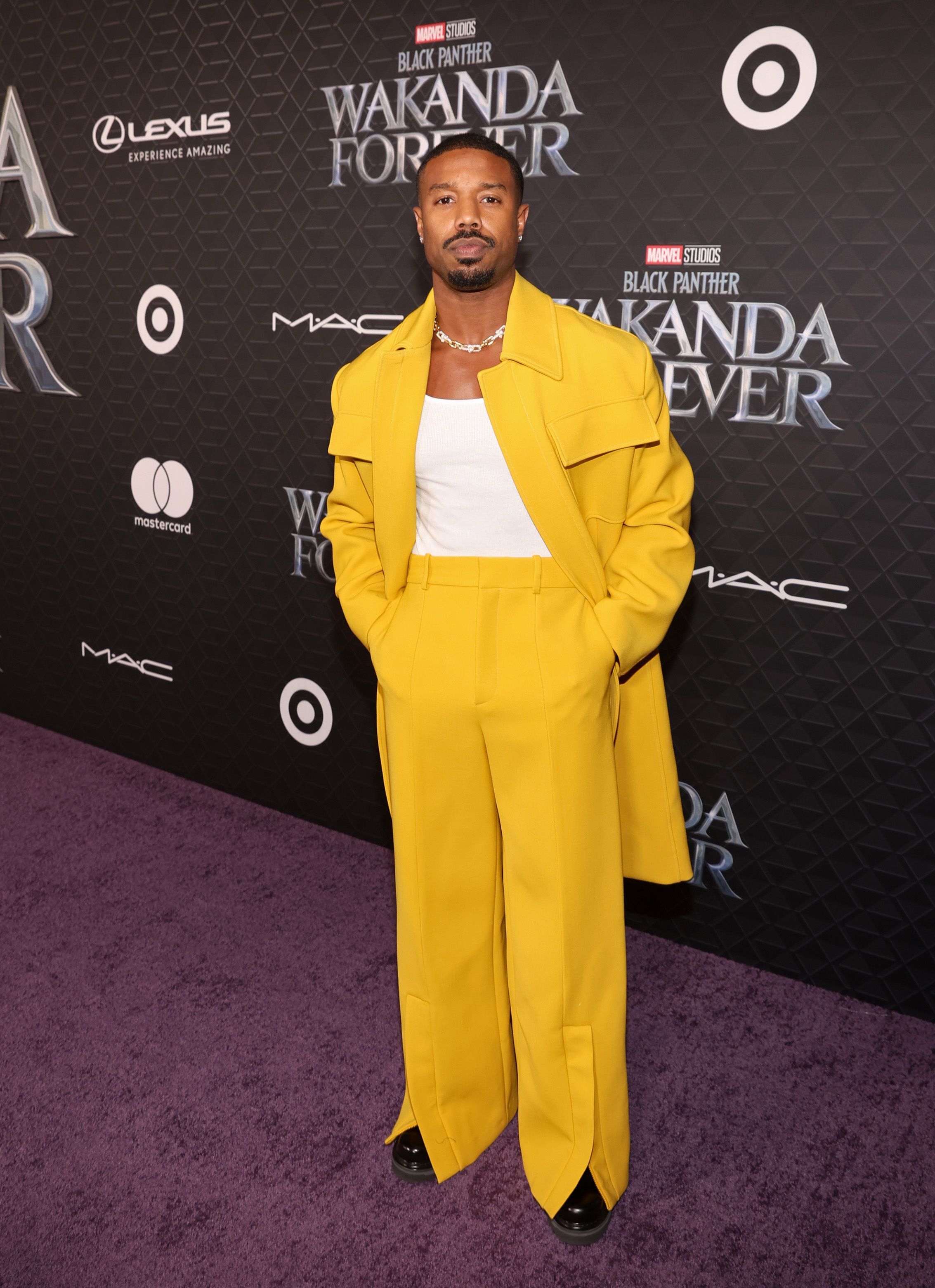 Above: Brights.
(l) Maya Macatumpag and (r) Michael B. Jordan embrace brights. Love her eyebrows. Love his trouser detail to open or close as needed at the ankle.
Below: A shoutout to South Africa's Connie Chiume who wore a gold beaded gown and regal headdress by South African designer Sello Medupe's fashion house Scalo. Note to the world: Africa has incredible designers – consider them.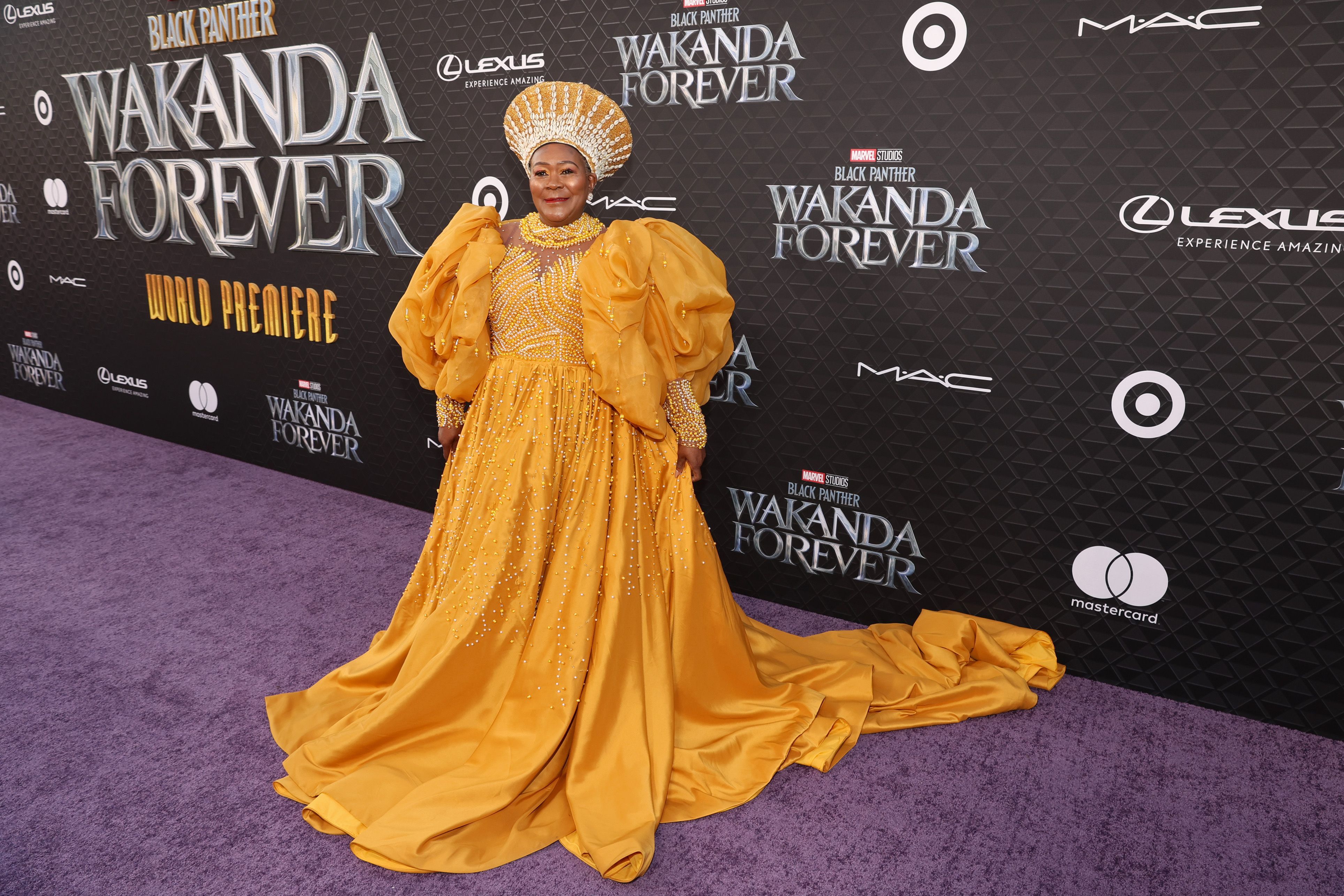 Below: Understated elegance from Annabel Yao, the lush fabric, shoulder emphasis and placement of hue plays up shape. The shoes are a delicate delight by A. b. poétique.
Catch our weekly red carpet round-up to see who is wearing what.