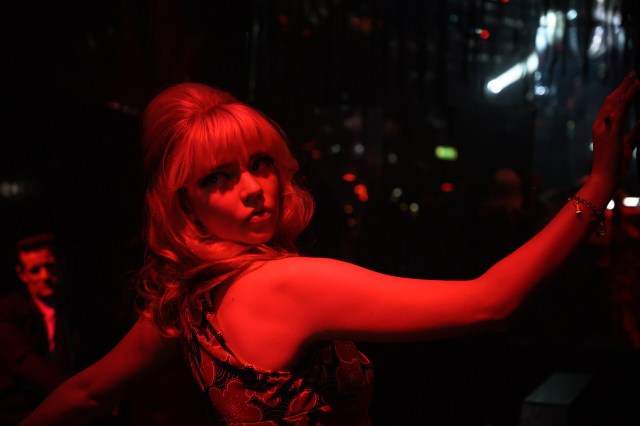 Murder Never Looked So Glamorous as in "Last Night in Soho"
November 7, 2021
—
Yulia Lolo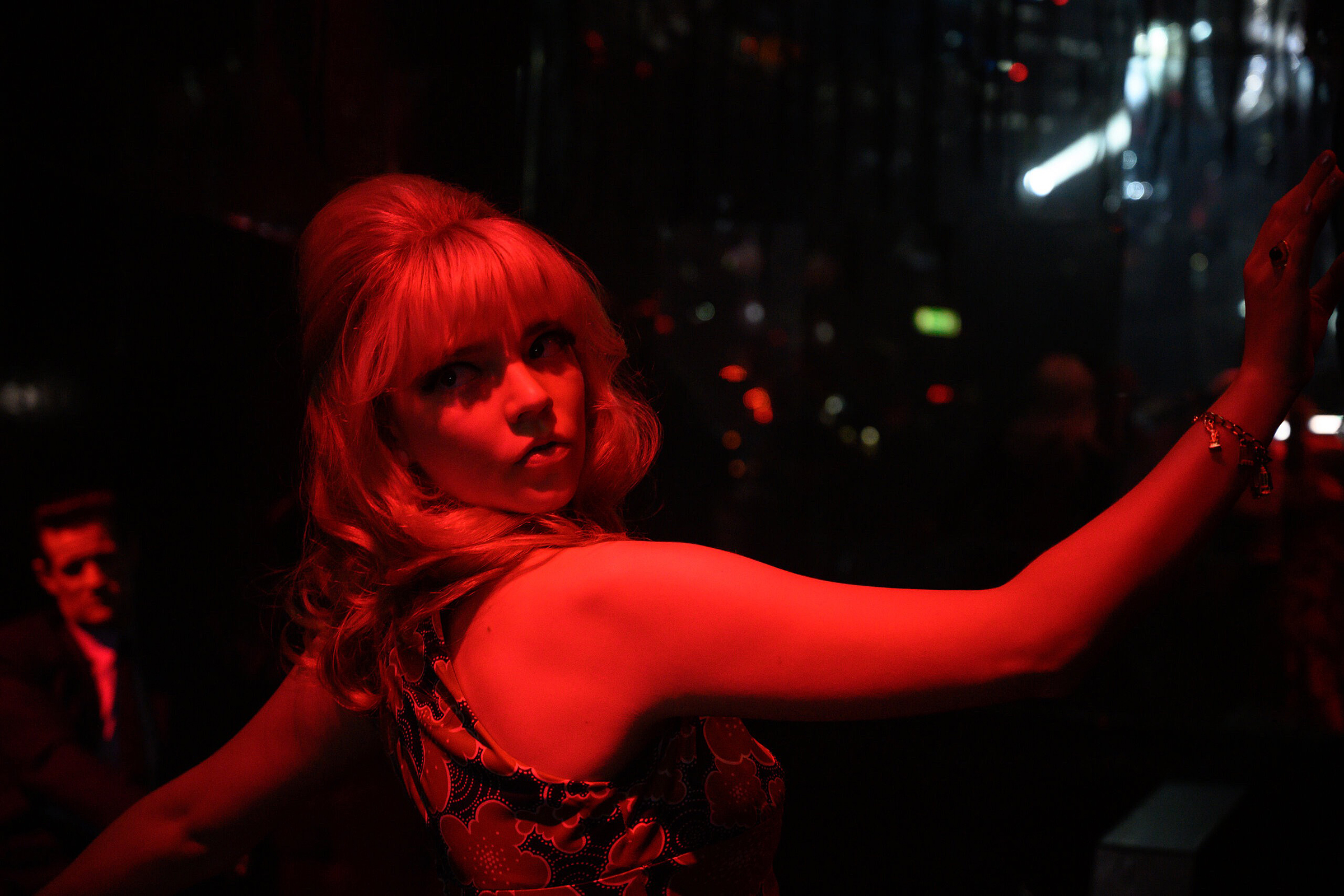 Last Night in Soho is the 13th feature film in the thriving career of Anya Taylor-Joy. In this time-hopping horror by Edgar Wright, she plays Sandie, a starlet aspiring to become a singer in 1960s London. The 25-year-old Golden Globe winner appears on screen in the company of Jojo Rabbit star Thomasin McKenzie who plays Eloise, a naive first-year college student with a passion for fashion and mysterious psychic ability. She is moving to London from a small town to become a fashion designer but at night finds herself transported to 1960s London where she occupies the world of Sandie.
If Edgar Wright's 2017 Baby Driver was ultimately driven by music, his Last Night in Soho rests on the two pillars of music and costumes linking Eloise and Sandie through fashion. The movie soundtrack written by an Oscar and Emmy-winning composer Steven Price who channels his love of music from the '60s deserves a separate article. But let us focus on the costumes that were invented by Odile Dicks-Mireaux to illustrate Sandie and Eloise's mirrored experience during Eloise's time travel from the 1960s to the 2010s.
While the movie starts as a coming-of-age melodrama it eventually evolves into a blood-soaked mystery thriller, and the same relates to the costumes, so let us have a look at their swing.
PART 1: Eloise Before Sandie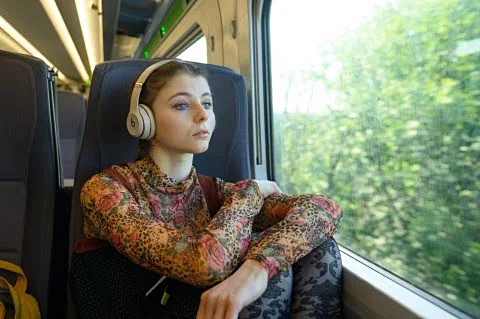 Before Eloise becomes totally obsessed with Sandie's world, she lives a life of a junior college student who creates her own outfits, and it needs to be noted that some of them establish her as a genuinely creative force. Just think of her very first appearance on screen when she's dancing in a ball gown, she's made out of a newspaper that looks as if it was inspired by 1950s haute couture pictures from old Vogues decorating the walls of her room.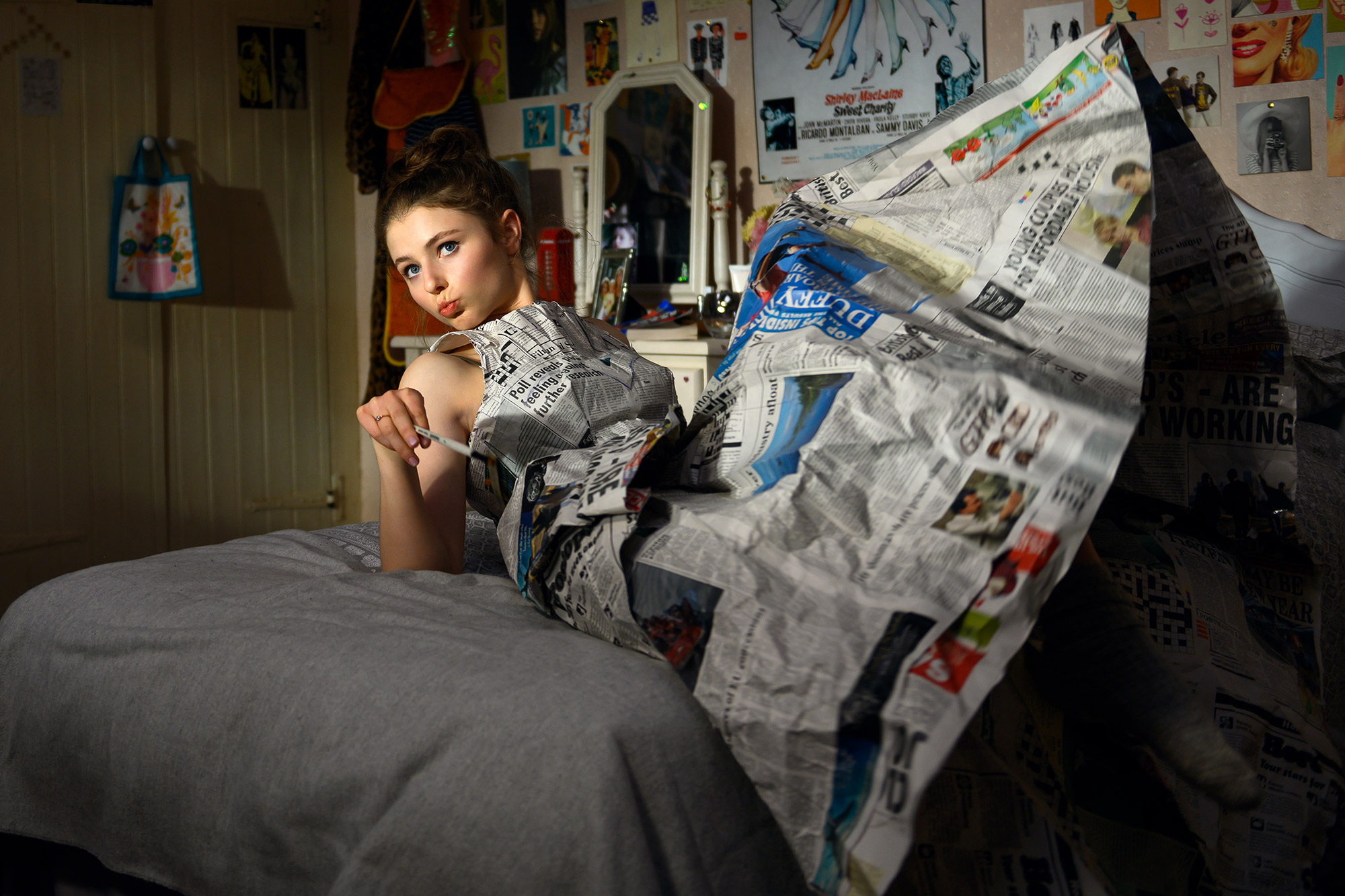 And when Eloise first meets Sandie and follows her to the nightclub, her casual outfit creates a glaring contrast with Sandie's dress and even her PJs later on, emphasizing their striking difference that is actually only superficial.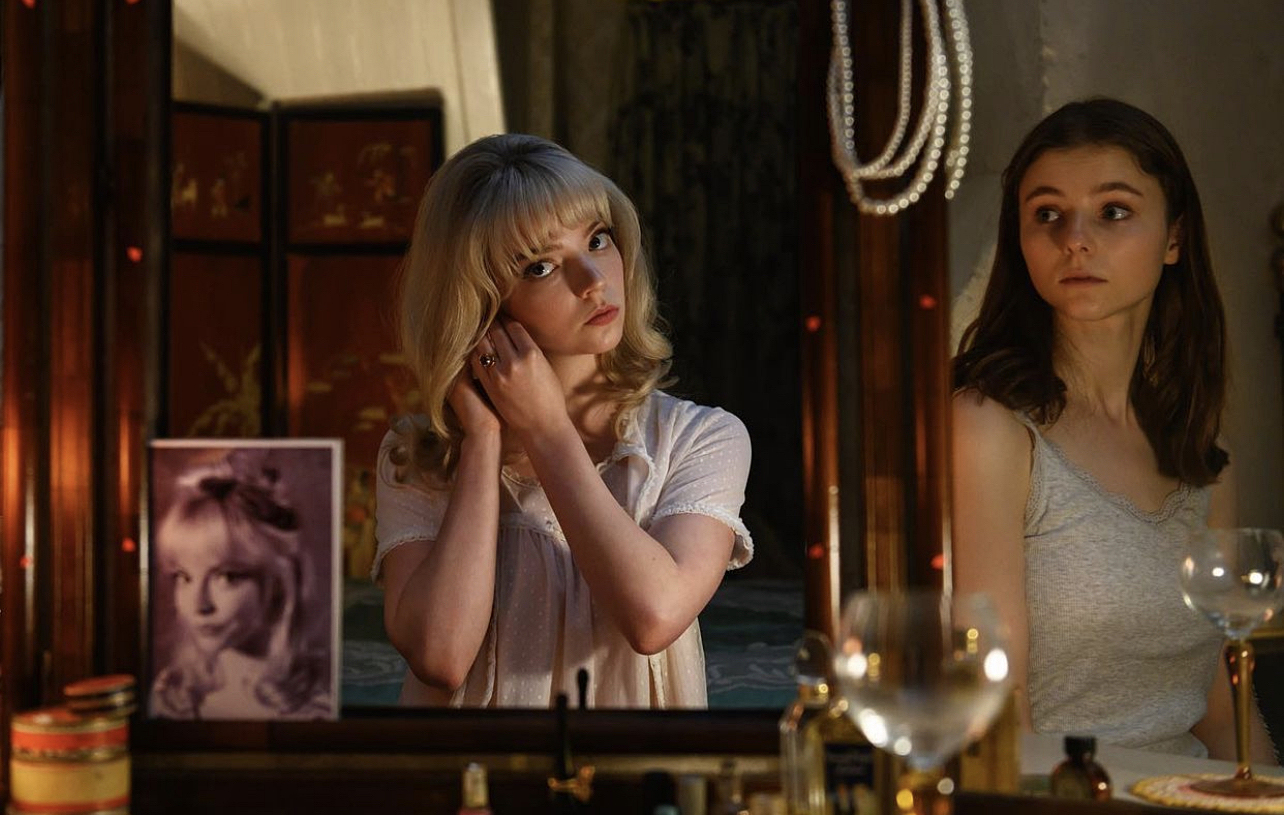 PART 2. Sandie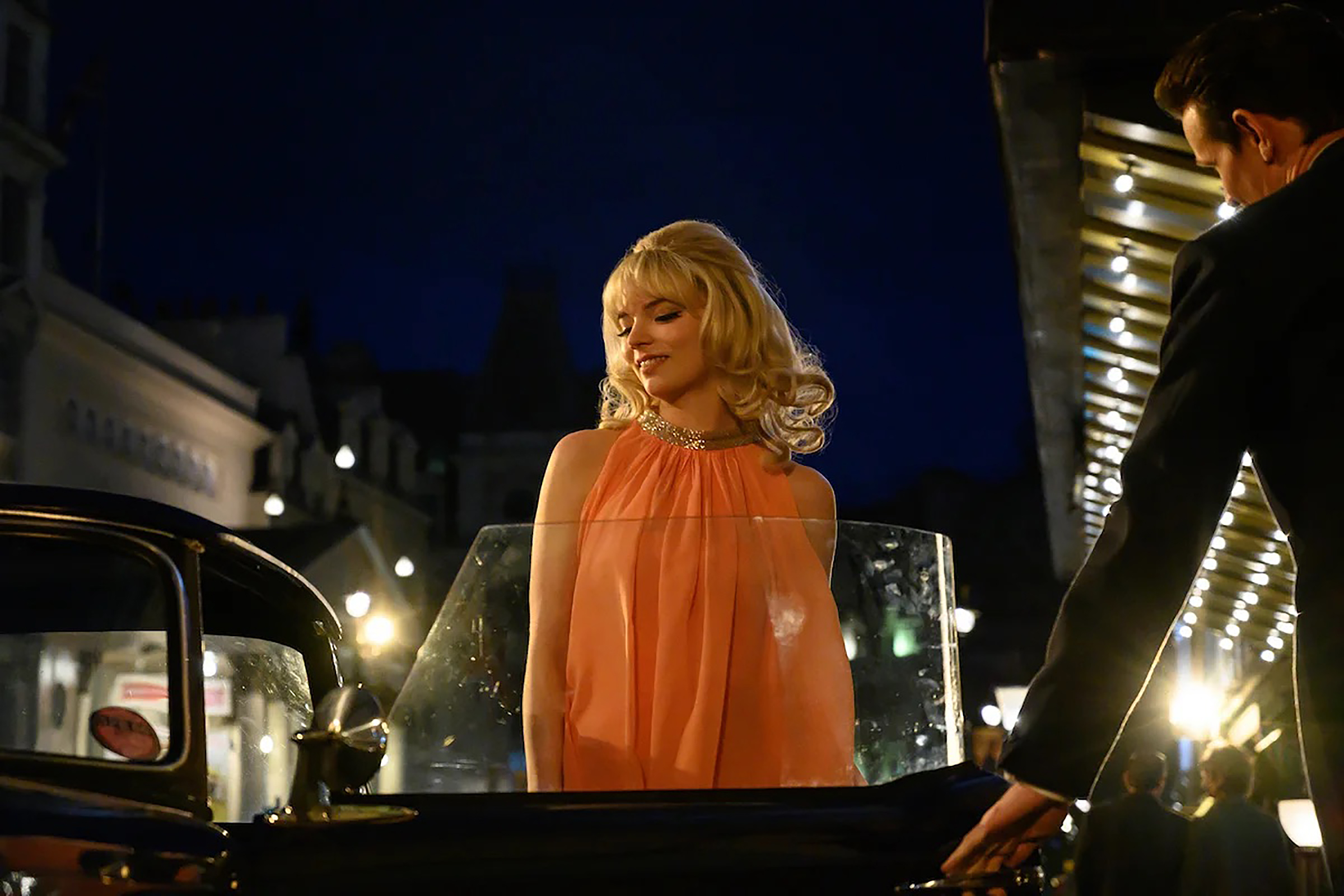 The ambiance of the movie that mainly takes place in London's Soho in the 1960s is obviously inspired by historic photos of a flamboyant area which had its own distinct style: in those days it was mainly a theater world where people came into town dressed up and with their best jewels on.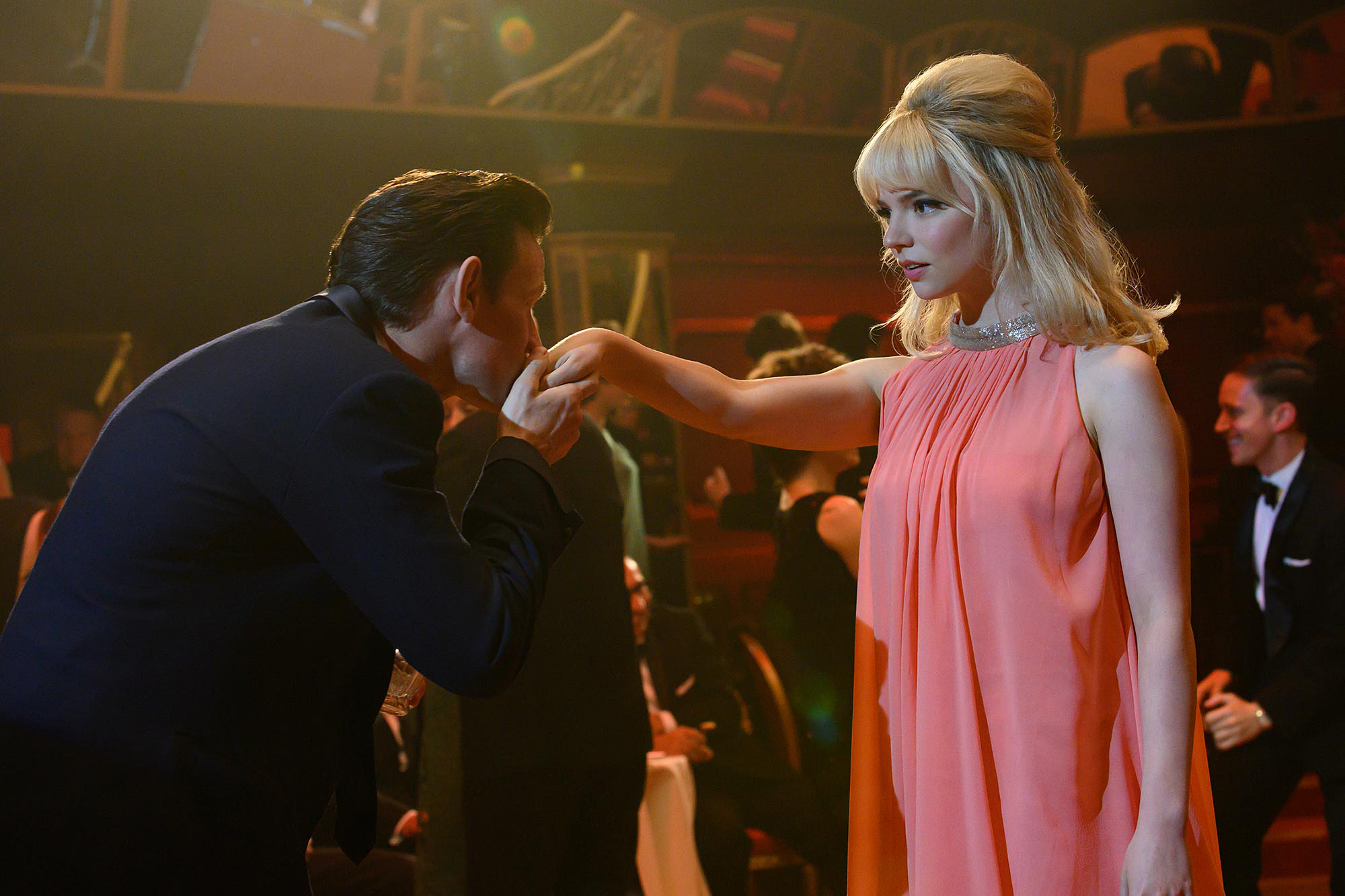 When we first see Sandy, she is wearing a peachy dress that goes really well with her blonde, Brigitte Bardot-Esque hairstyle and highlights her naivety and ambitions at the same time. As mentioned in press notes, this stunning peach shift gown was modeled after the 1960s overdress Odile Dicks-Mireaux discovered in one of the vintage paper patterns. We see this dress quite a few times including as one of Eloise's designs for her college fashion show as it becomes a sort of material connection between the two girls.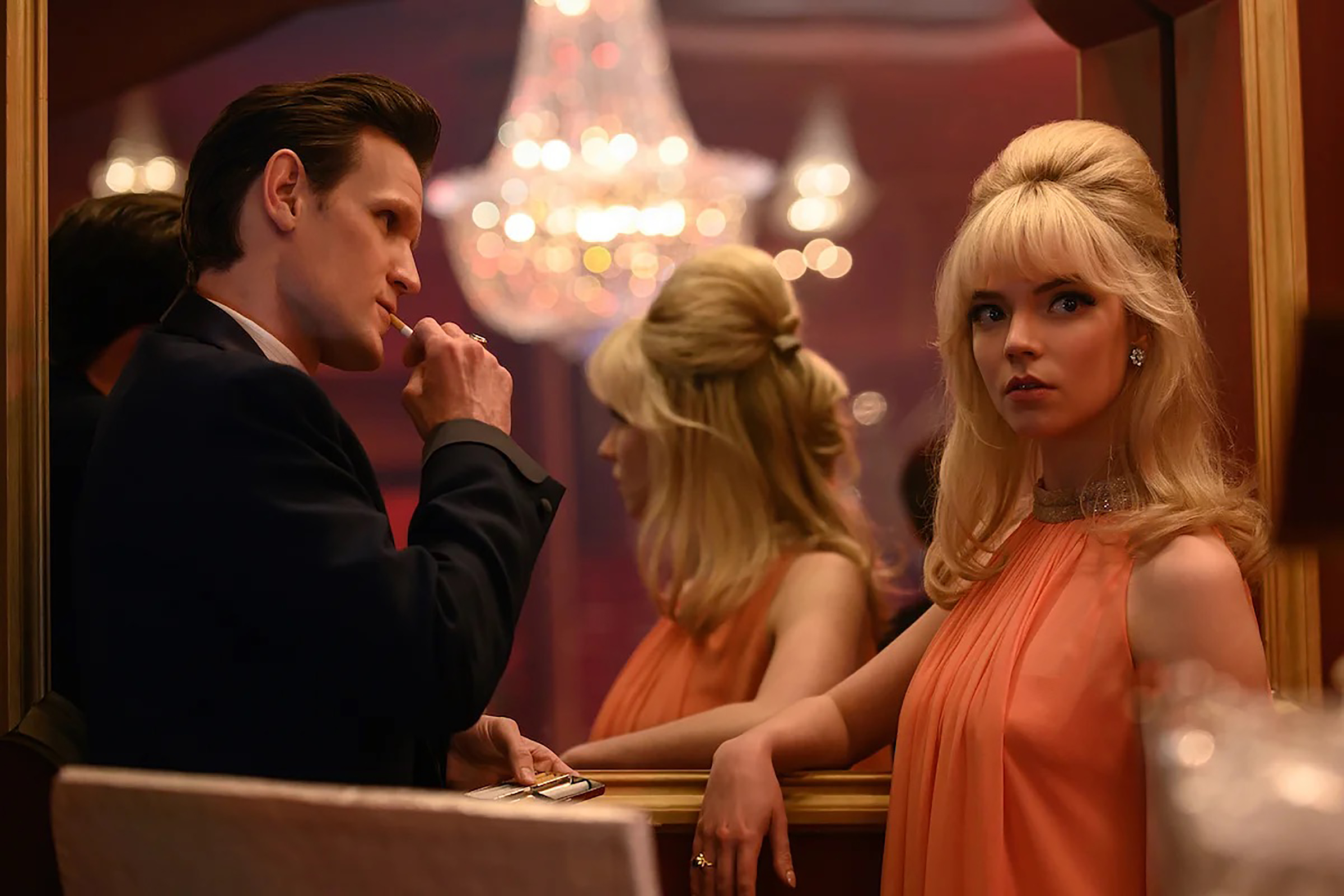 But the very first time we see it is when Sandy arrives at the famed Cafe de Paris nightclub where she hopes to meet the owner who she believes would gladly give a kick-off to her solo singing career. Interestingly this dress is not an haute couture piece as Sandie is just a starlet who would hardly afford any high fashion but at the same time, the peachy gown is sophisticated enough to allow her past the velvet rope into the Cafe de Paris.
As the story becomes more disturbing, Sandie's apparel becomes more femme fatale-ish: the dresses become tighter, the colors darker and the necklines lower, of note, her burlesque costume of her red mini-dress with a huge organza bow.
When we see Sandie in this black lace dress, though the color is not so vibrant anymore, the layer of lace gives us a hint that she's still full of hope for a better life – though she has already realized that 1960s London is not what it really seems.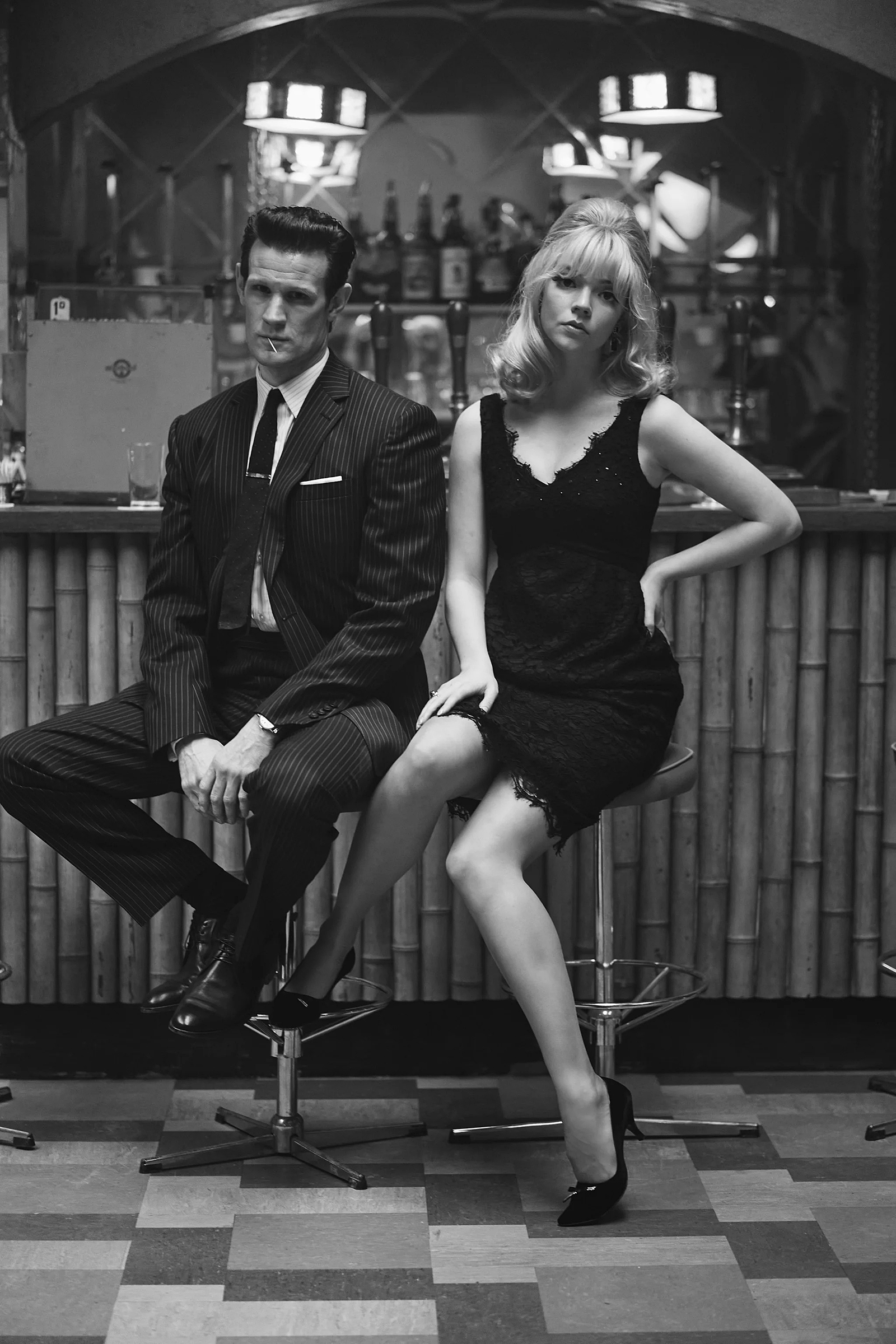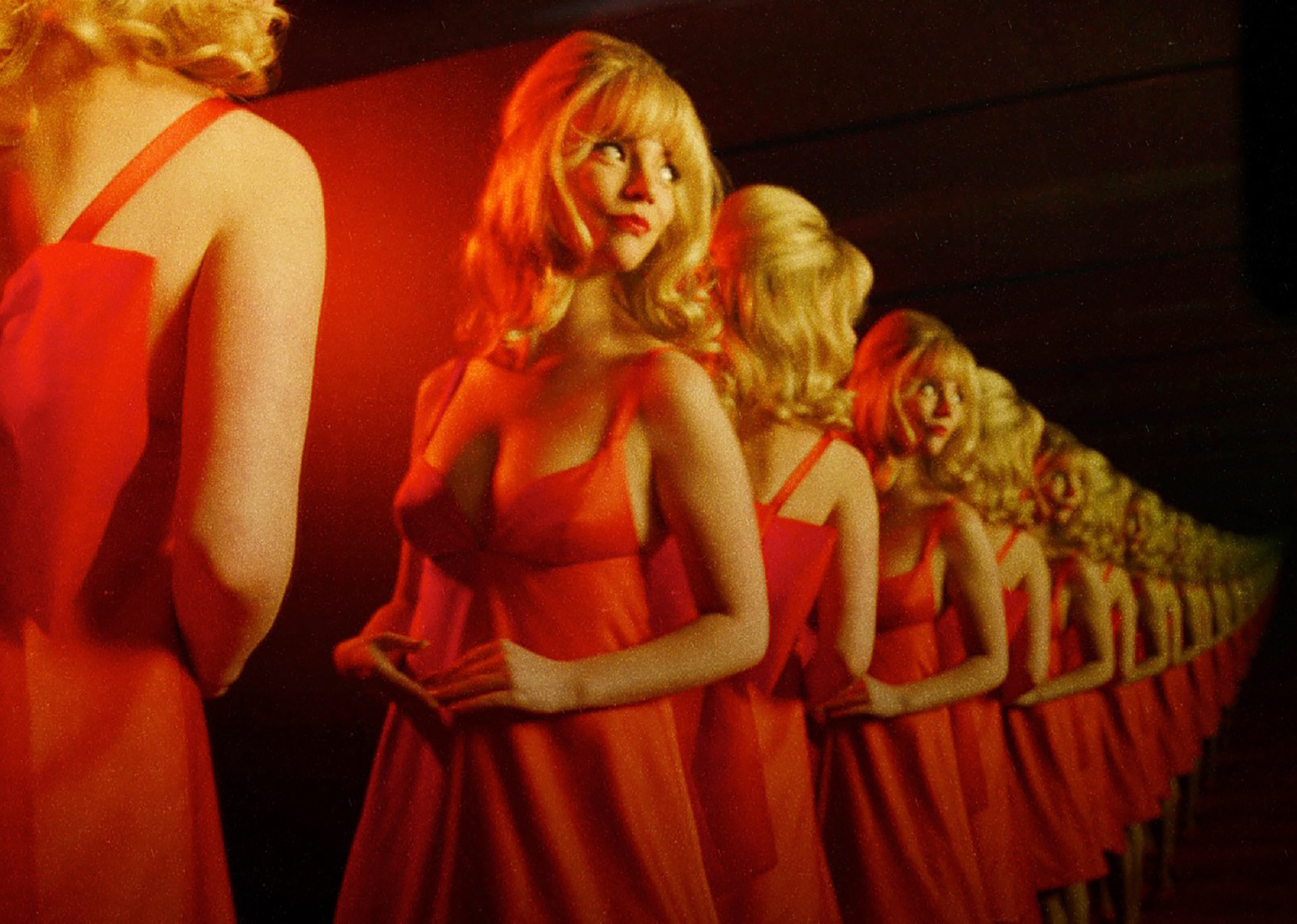 PART 3. Eloise and Sandie
Eloise and Sandie are connected through fashion and their matching vinyl trench coats and red balconette dresses are the best illustrations of this fact. These two girls are blended together while Sandie is mentally time-jumping from the 2010s to the 1960s. Soon after meeting Sandie, Eloise bleaches her mousy brown hair to resemble Sandie's signature blonde and finds a similar white Mac coat in one of the Soho vintage boutiques.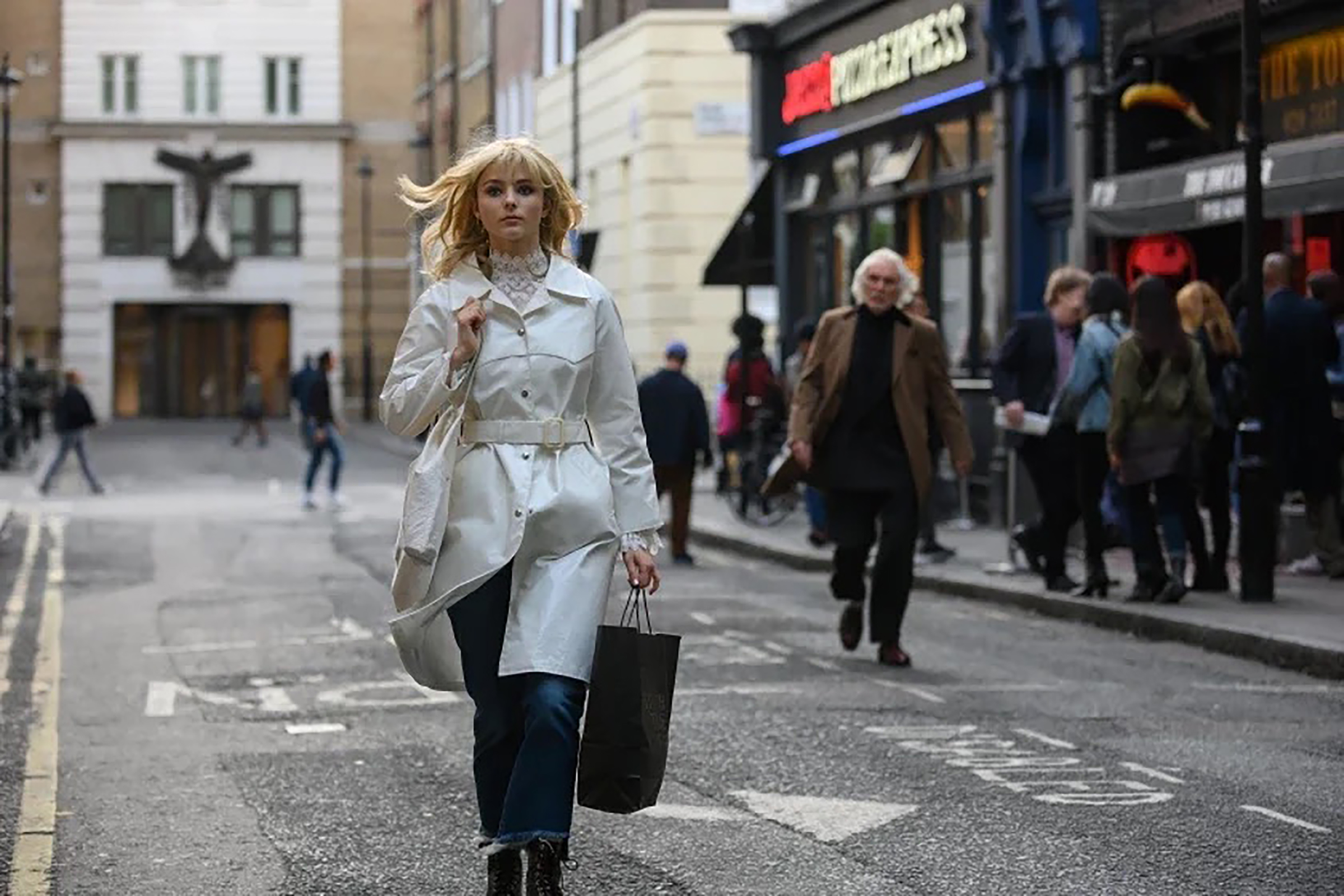 Fun fact is that the white vinyl coat that both Sandie and Eloise wear in Last Night in Soho initially was supposed to be black and this could be a reference to the black coat that the British singer Petula Clark wears in a video of her singing her 1964 Grammy-winning hit "Downtown" (and which Sandie performs during her very first audition in London) but finally the trench coat became white a homage to Julie Christie's outfit in the 1965 movie Darling.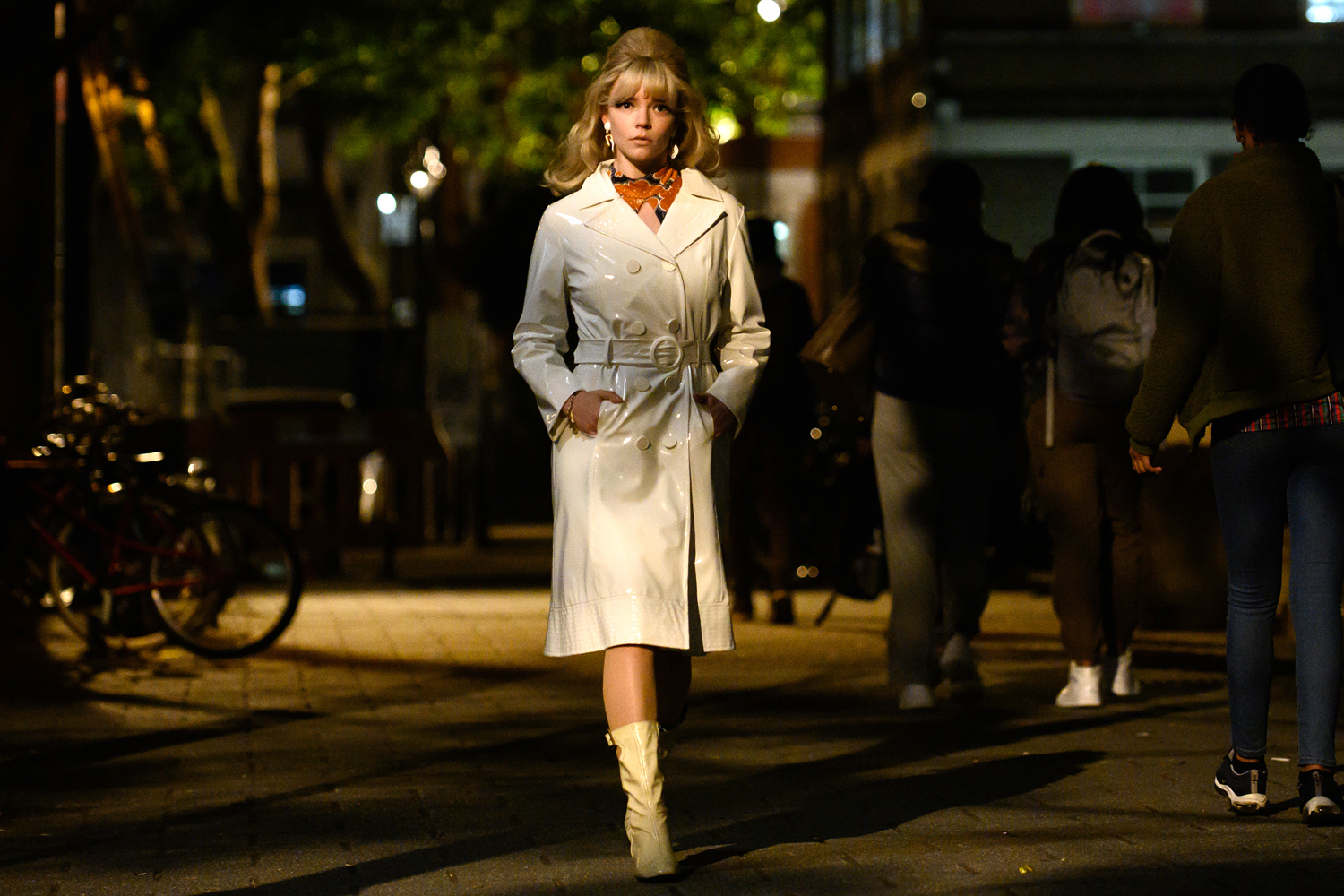 As mentioned in press materials, Sandie's apparel was inspired by vintage paper patterns and bombshells of the 1960s including Brigitte Bardot, Julie Christie, Twiggy and Monica Vitti. Almost every look in Last Night in Soho is a bespoke reinvention of a real-life vintage garment the team of costume designers discovered in second-hand stores of London, while the white André Courrèges go-go-boots were found in Paris and remade in Anya Taylor-Joy's size.
Odile Dicks-Mireaux, who previously designed the 1950s drama Brooklyn in 2015 and the 1960s coming-of-age An Education in 2009, made a brilliant job finding amazing references and making Last Night in Soho one of the most spectacular style-conscious movies.