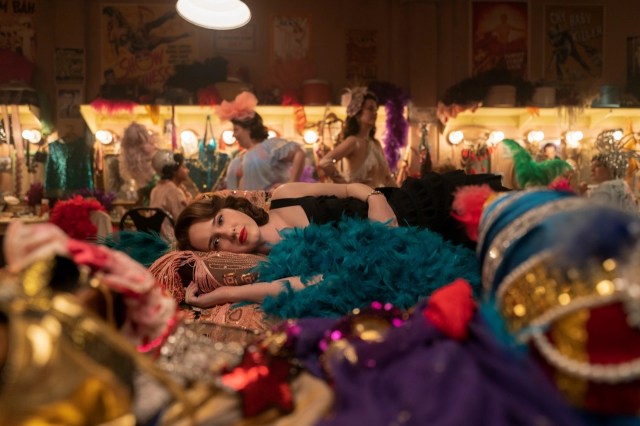 The Remarkable Fashion of Season Four: "The Marvelous Mrs. Maisel"
March 6, 2022
—
Yulia Lolo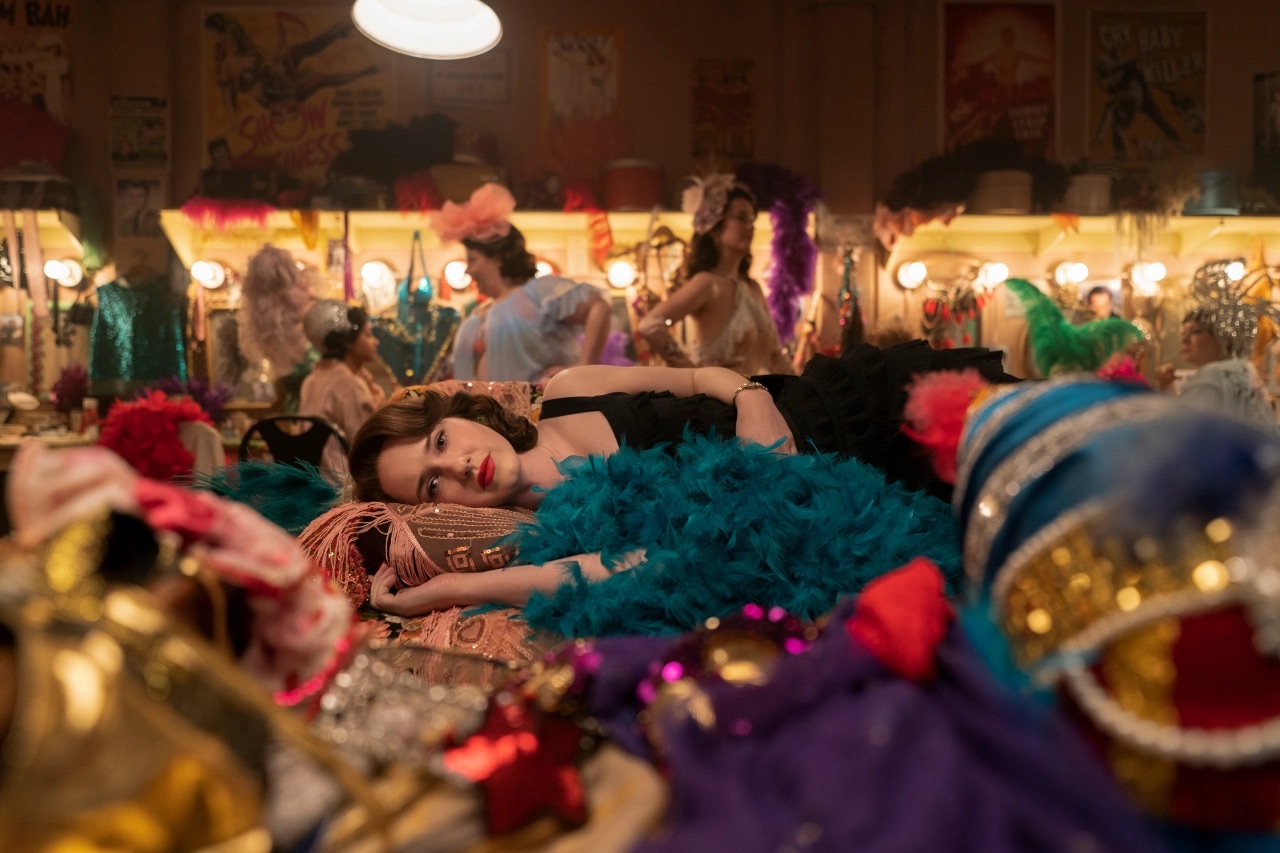 Fashion, Costume design, The Marvelous Mrs. Maisel, Golden Globe Winner
Donna Zakowska has overseen the costume design for all the previous seasons of The Marvelous Mrs. Maisel, and the new season that has recently debuted on Amazon Prime Video is not an exception.
Since Episode One of Season One each piece designed by the award-winning costume designer to be worn by Miriam "Midge" Maisel, the titular character of the show played by the Golden Globe winner Rachel Brosnahan, reflected a certain moment in her life and could have been considered an individual puzzle piece of her true nature spotlighting the evolution of her character arc from a mid-1950s New York housewife to the elegant and accomplished stand-up comedian of early 1960s.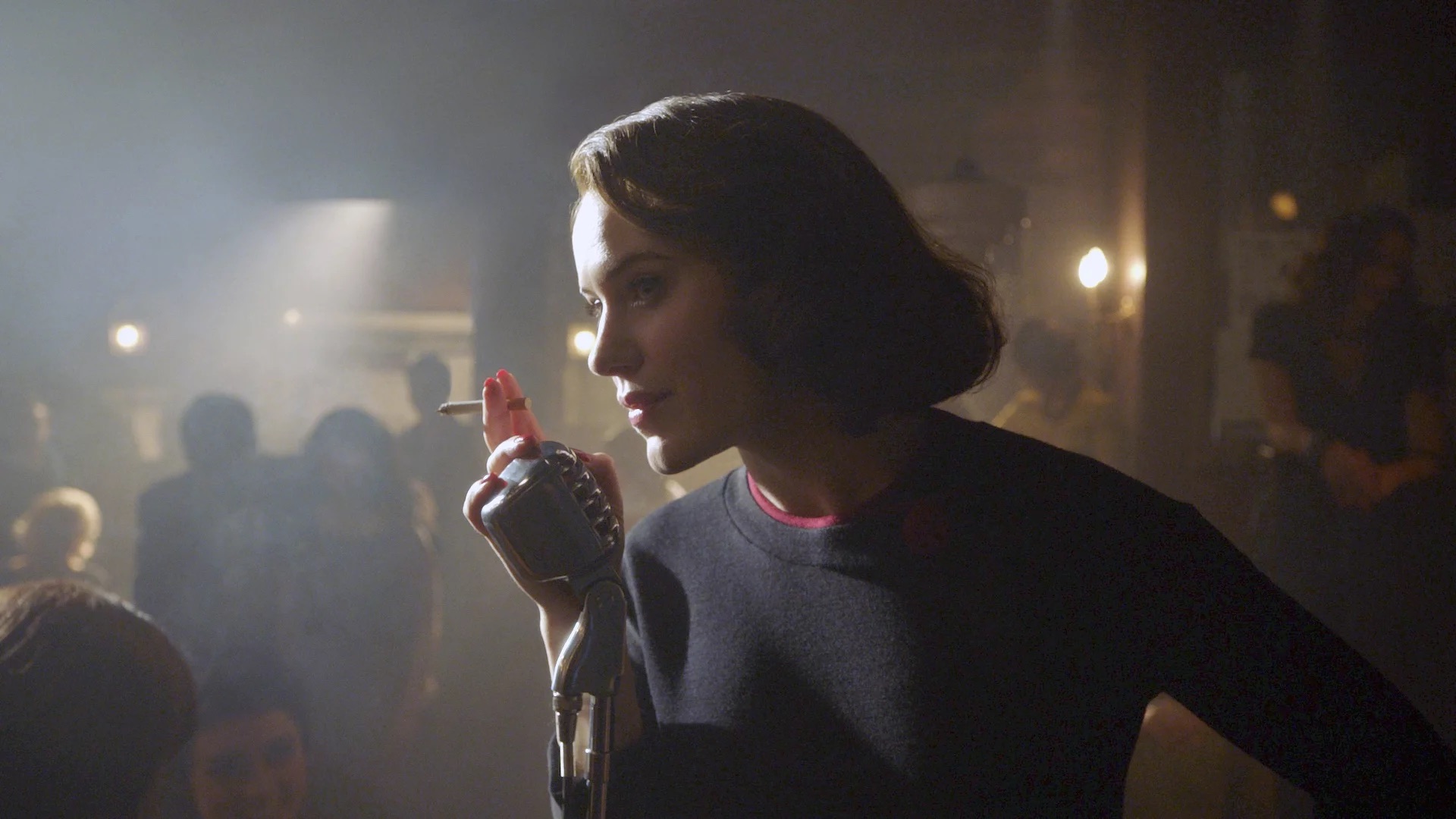 Season Four takes place in 1960 and 1961 as Midge decides to pursue her career as a stand-up comedian despite quite a dramatic finale of Season 3. She also takes the upper hand in her personal life. As she matures and becomes more confident, so does her wardrobe. Interestingly, no matter how deep the crisis is, Midge keeps on being perfectly coordinated as we can see in the very beginning of Episode One.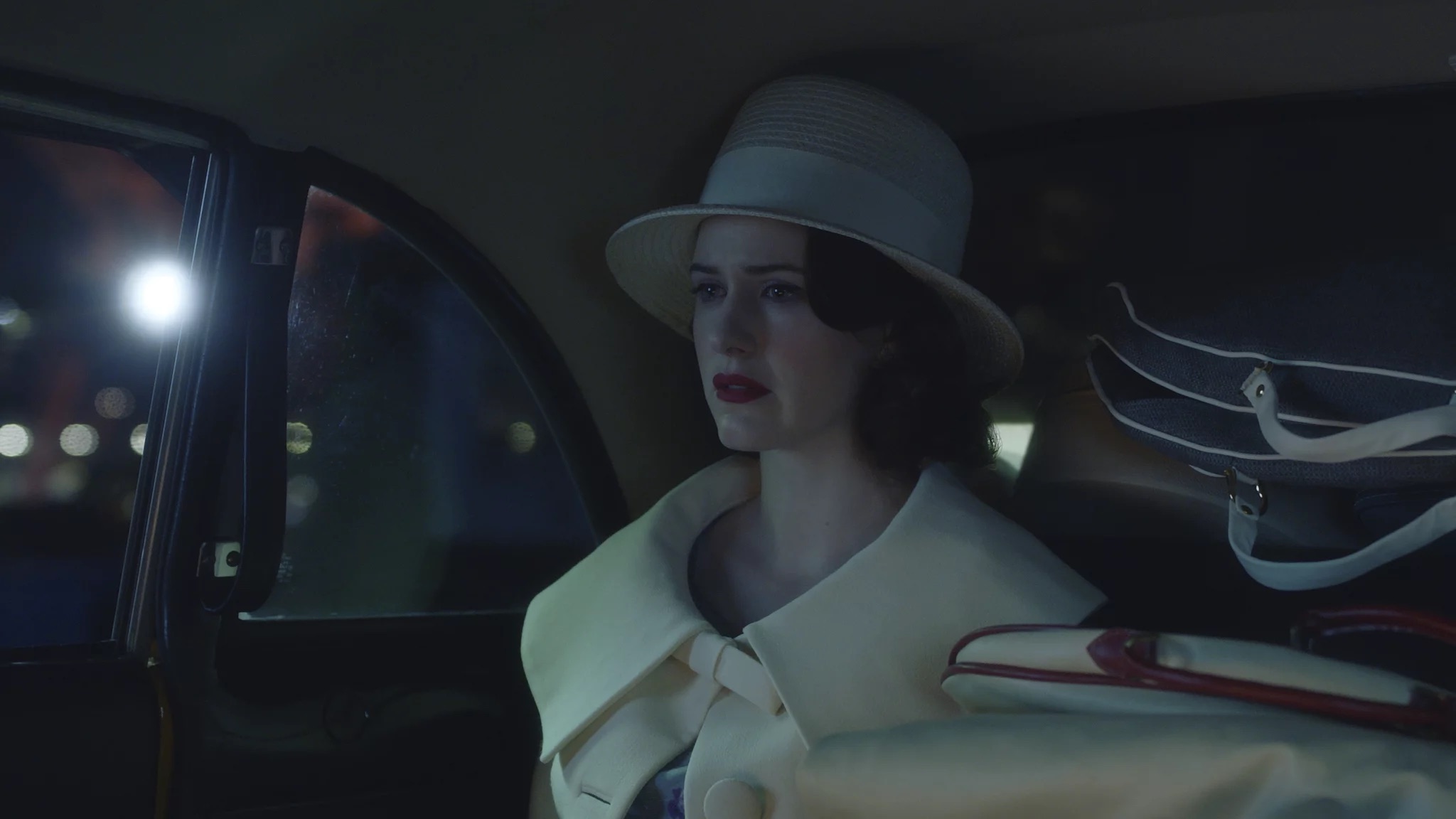 It seems that retrofitting Midge's apparel so that it would reflect her changing psychology coincided with the challenge to create a wardrobe for the entire new season that is set on the verge of two decades in fashion. We see a lot of 1950s elements familiar to us since the first three seasons, such as full skirts, excessive accessories, and vivid colors but they are sophisticatedly combined with the new decade fashion ingredients.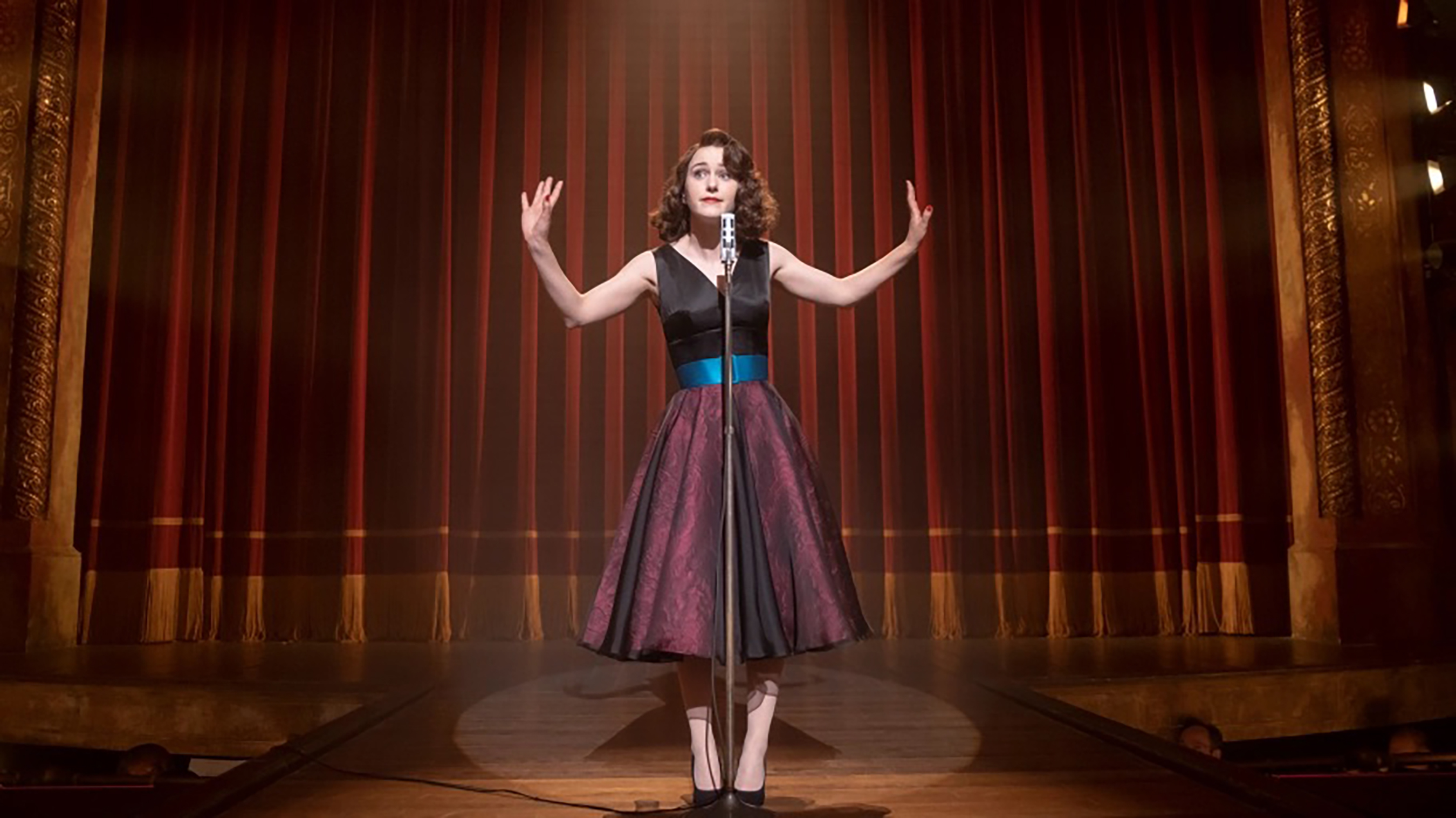 In the early years of the decade, fashion followed the trends of the 1950s. One decade transitioned into the next with skirt suits and matching accessories. Midge still wears full skirts, but they are tapering.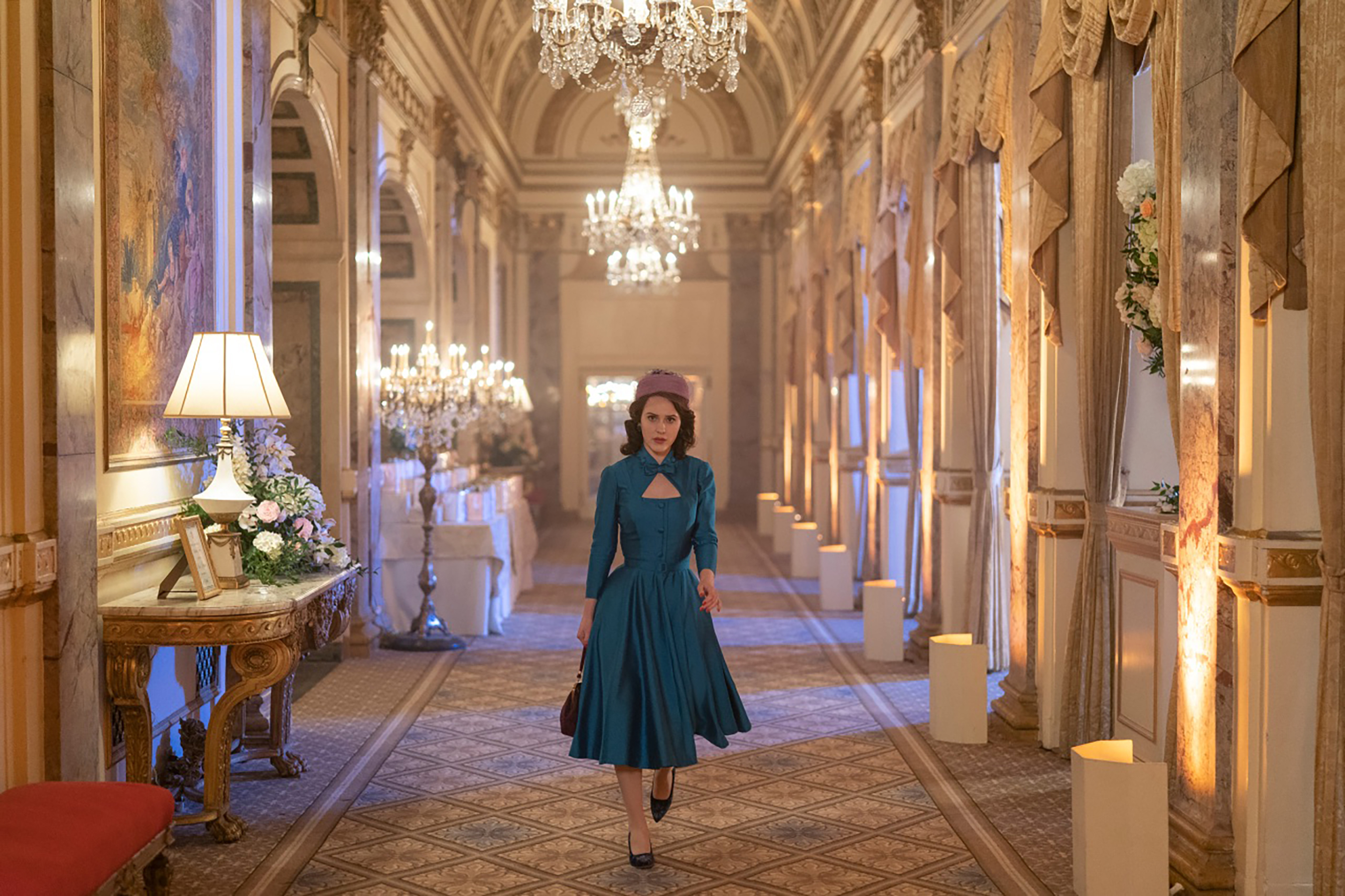 She beings to transition into coordinated lady-like slightly boxier skirt-suits and A-line dresses accessorized with a matching hat and gloves, and we hear the name of Dior and other high fashion brands.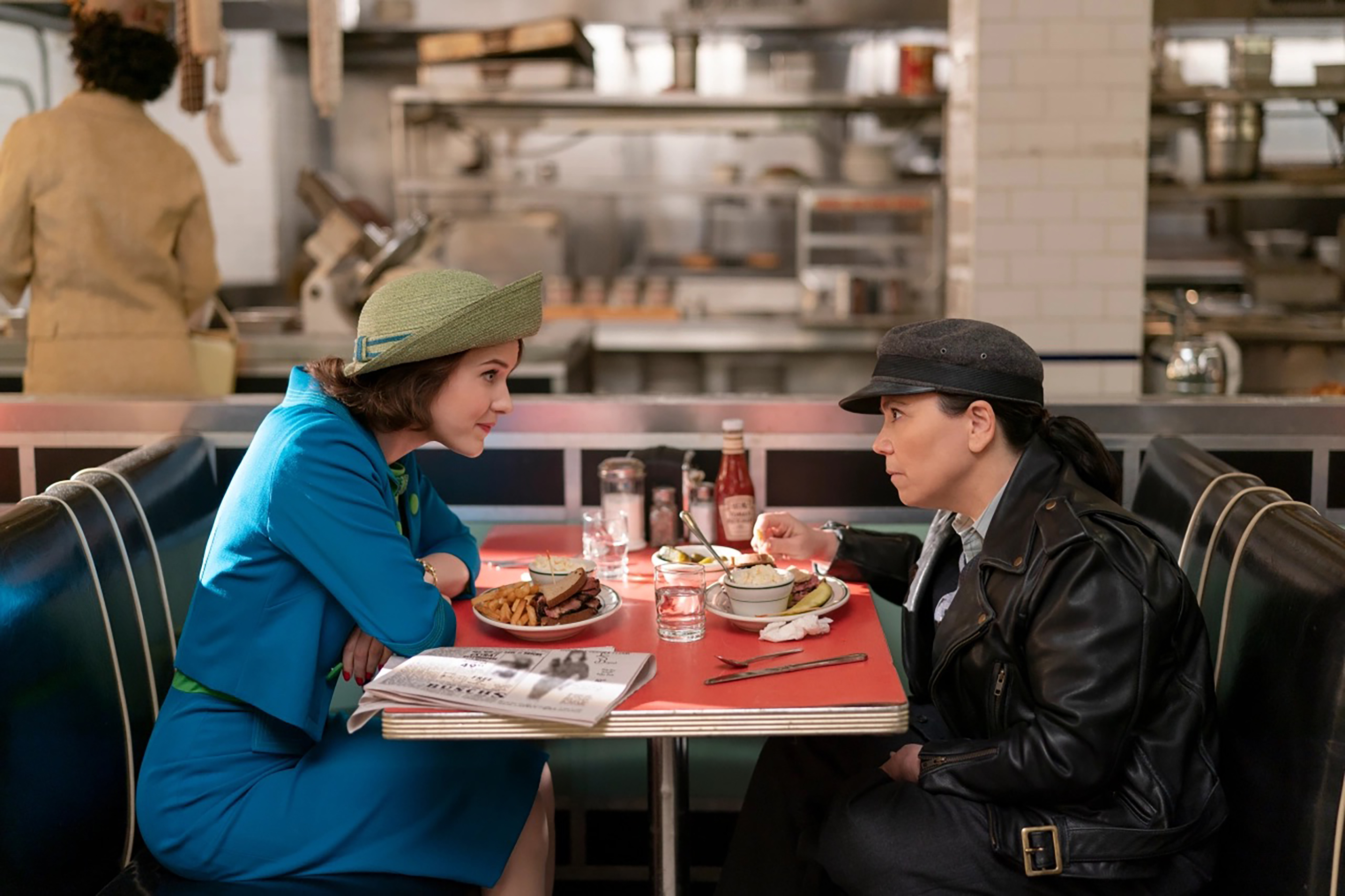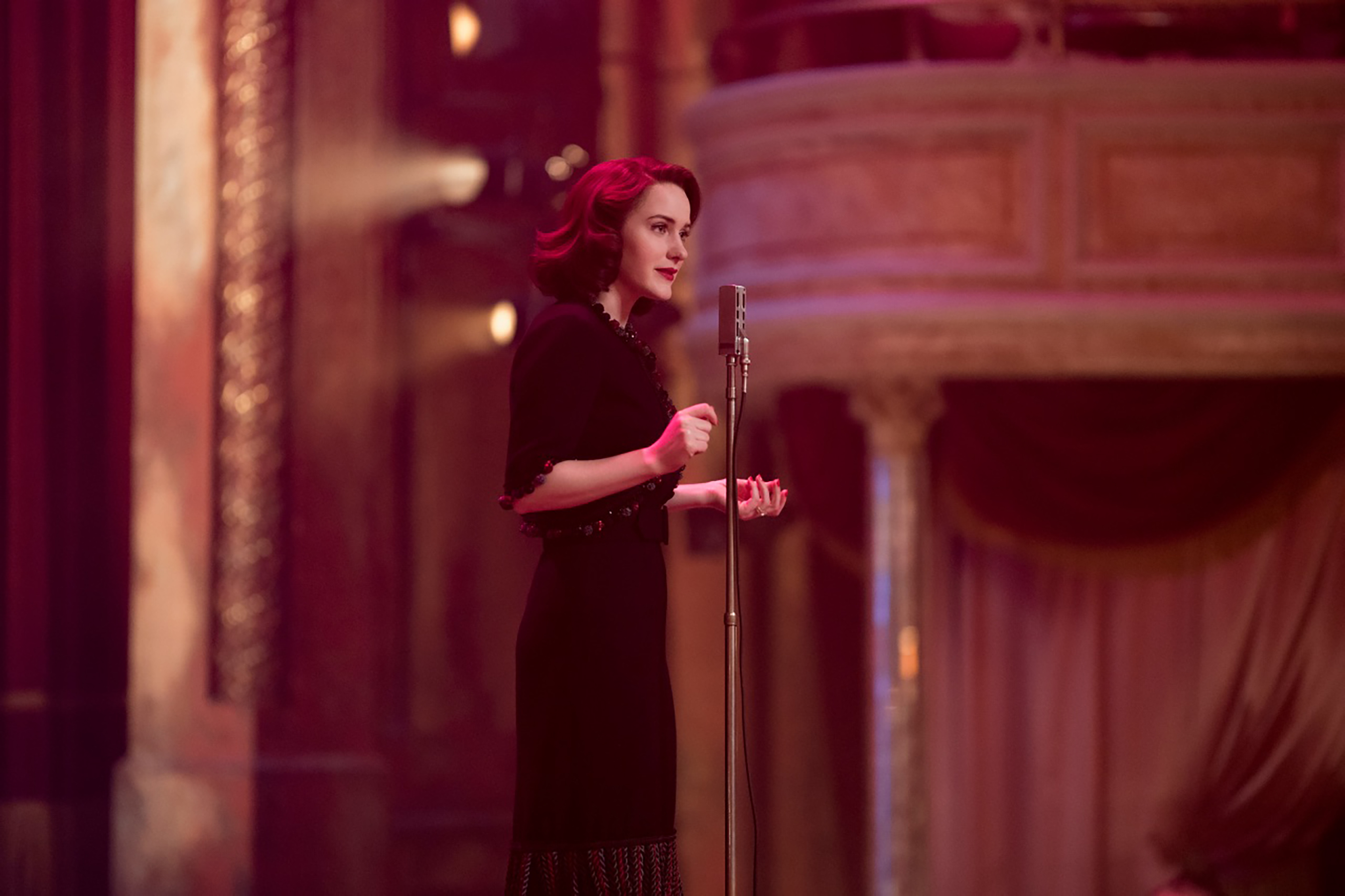 Speaking of hats: in the early 1960s hats became quite a dominant element in women fashion, and Donna Zakowska made it the main accessory in Midge's universe. Mrs. Maisel wears them all, and each time her hat is a fashion statement. Even when she calls Susie so that she coan get her out of a bad date, Midge uses the code word: "I wear a wrong hat".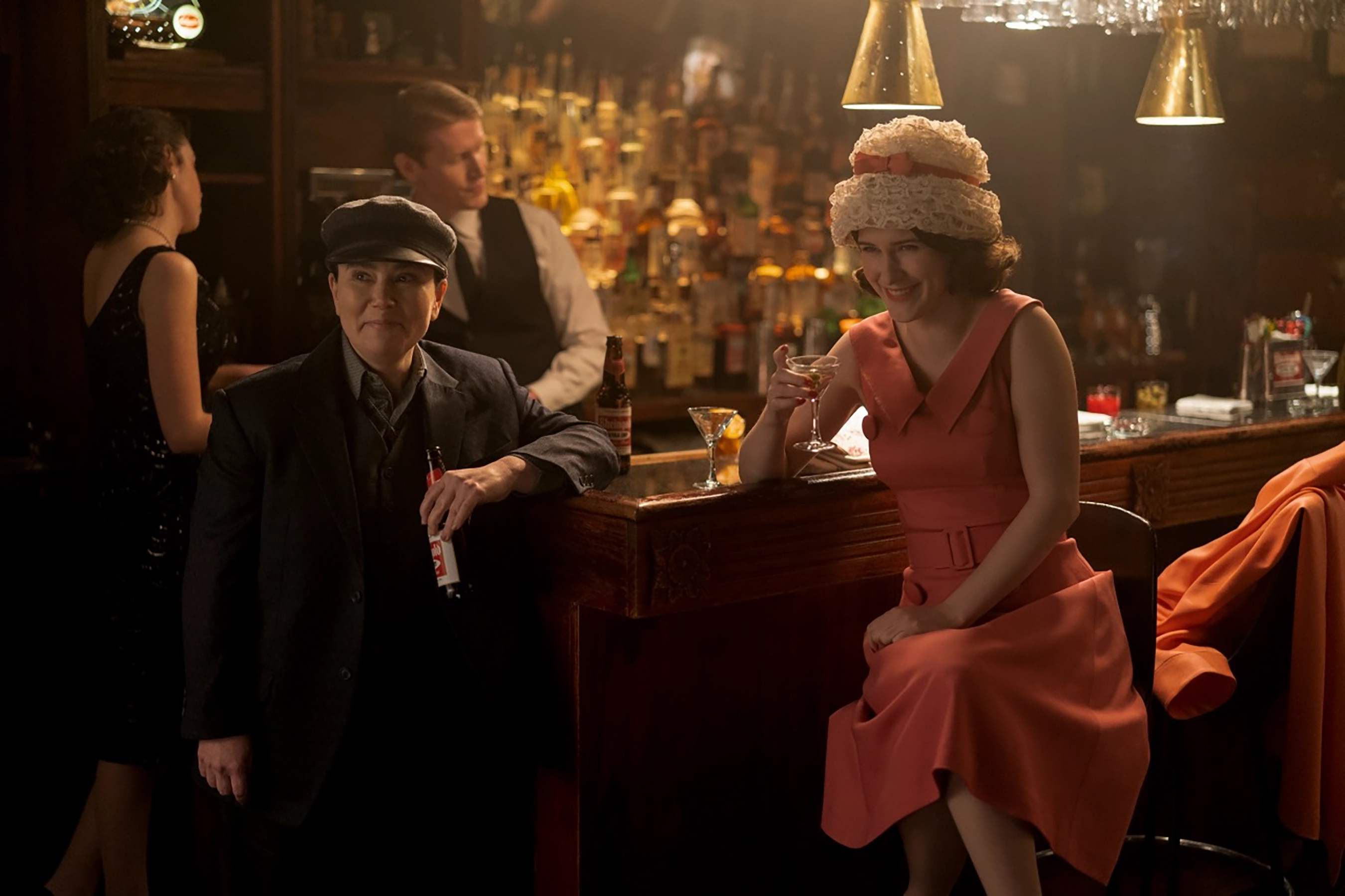 Mrs. Maisel fashion has always been colorful, and in Season Four color still has a paramount importance for the show. Pink returns to Midge's life as well as azure, scarlet and teal.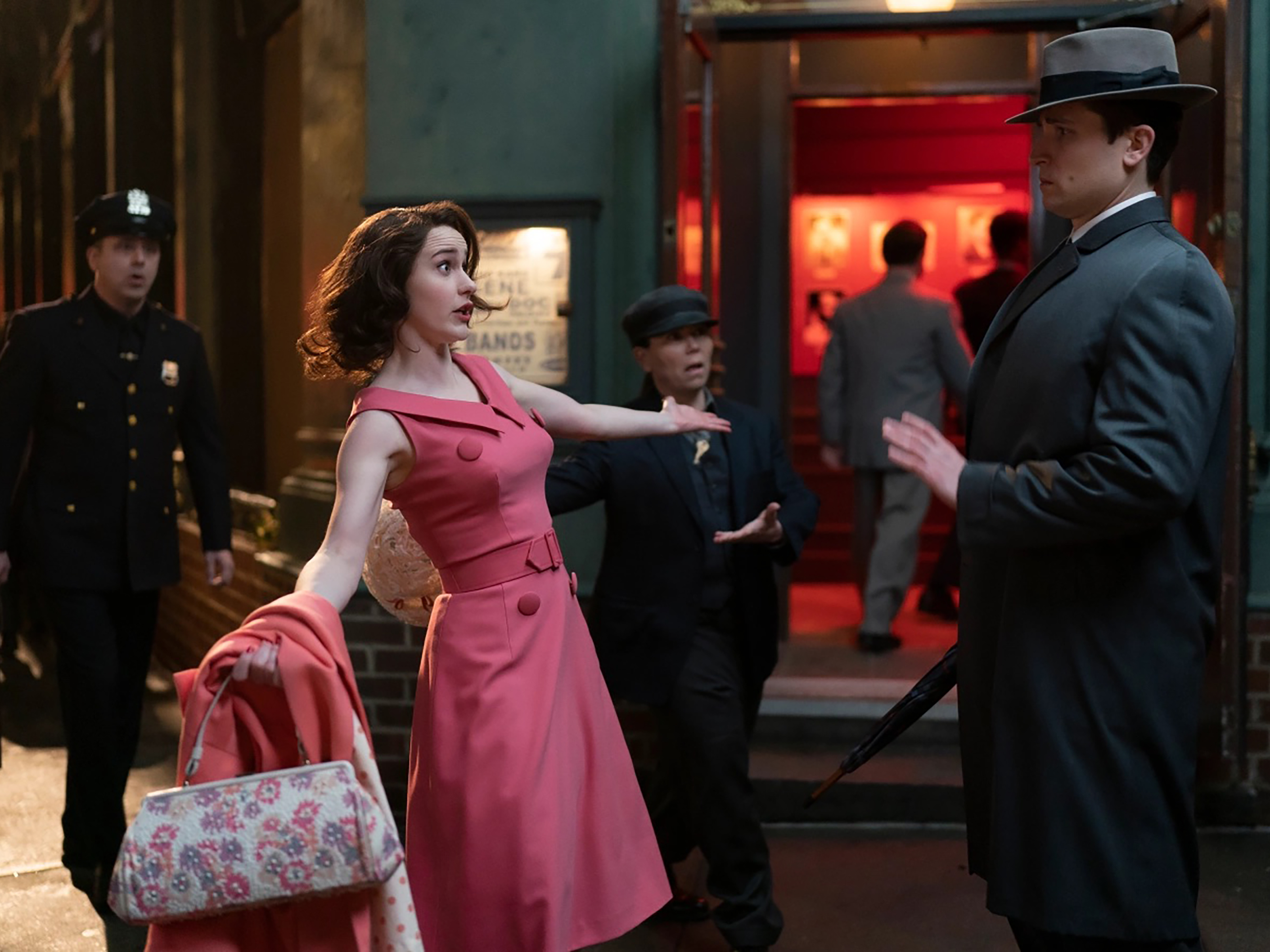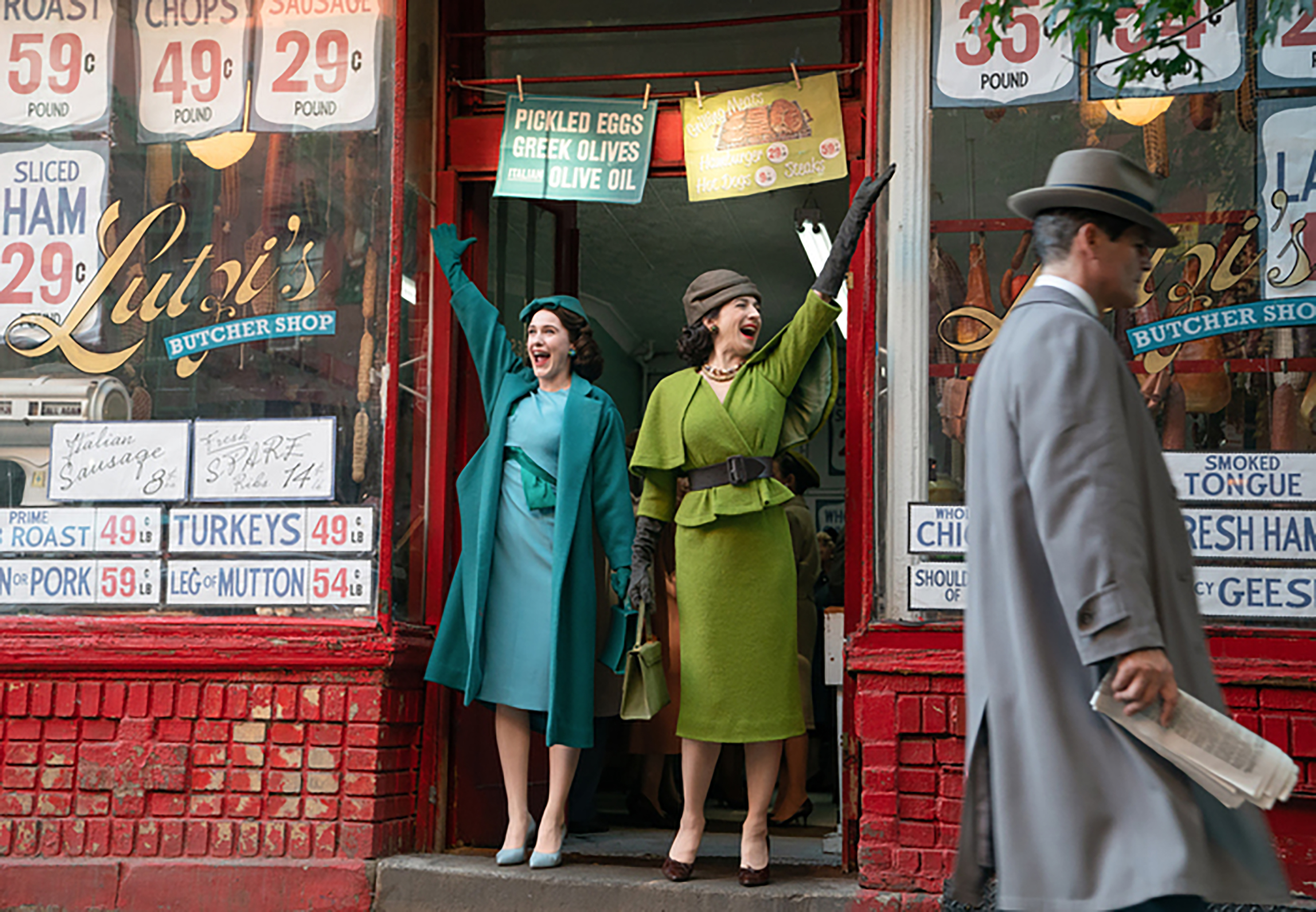 Donna Zakowska whose career spans film, theater, circus, opera, and music, shared all the secrets of Mrs. Maisel's fashion in her book Madly Marvelous, the Costumes of The Marvelous Mrs. Maisel published in 2021 to include never-before seen photography, sketches, production stills and more.