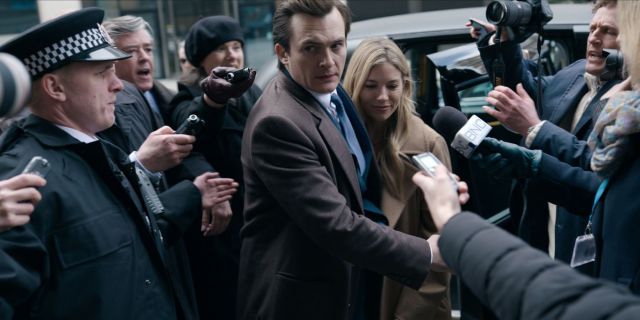 The Sophisticated Disguise of Woman Power: Dressing "Anatomy of a Scandal"
April 25, 2022
—
Yulia Lolo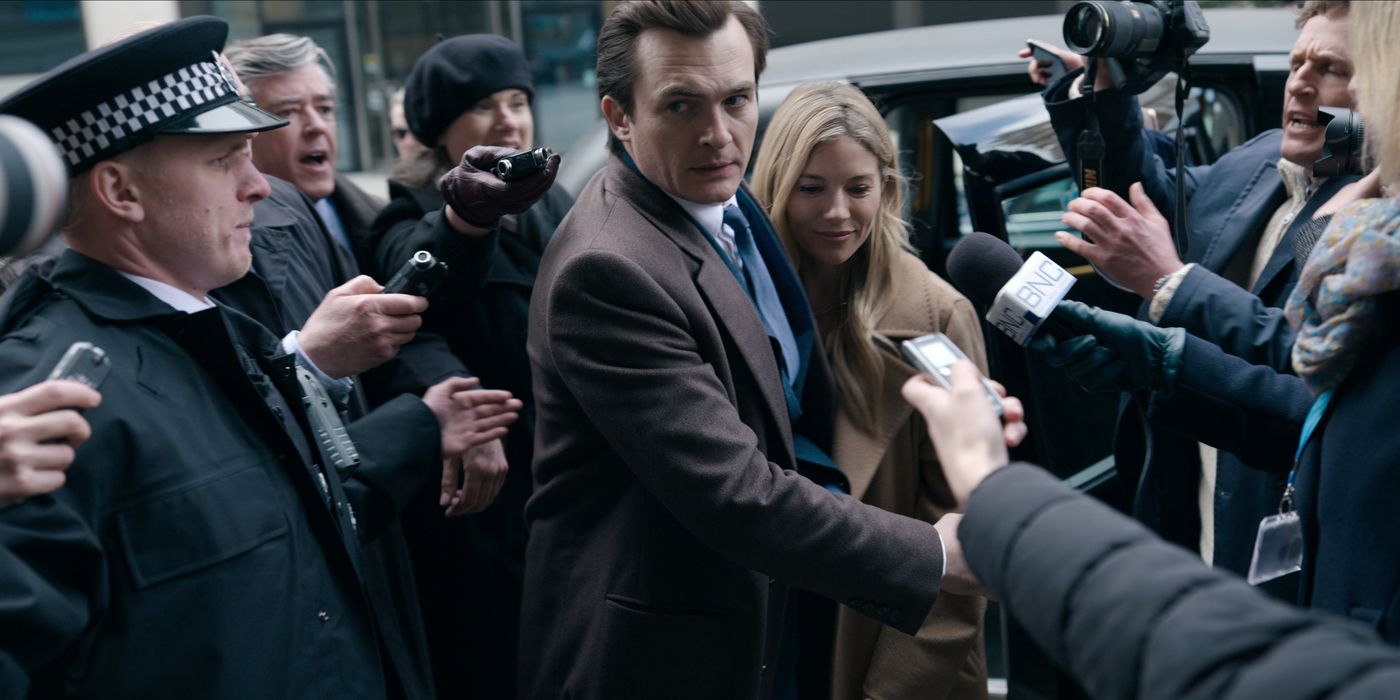 Anatomy of a Scandal is the latest miniseries written and developed by David E. Kelley. While his Golden Globe-winning spouse, Michelle Pfeiffer, stars as Betty Ford in Showtime's anthology, The First Lady, which debuted on April 17, the former showrunner of HBO's Big Little Lies and The Undoing releases his new psychological drama on Netflix.
Anatomy of a Scandal is also a small screen adaptation of a book (the miniseries is based on Sara Vaughan's novel of the same name), and it again spotlights a broken marriage.
Set in London, the story is focused on Sophie Whitehouse (played by Golden Globe nominee Sienna Miller), the beautiful wife of James Whitehouse (Homeland star Rupert Friend), Conservative Member of Parliament and the Prime Minister's close friend, who becomes aware that her husband has been having an affair with a younger parliamentary researcher (Aladdin star Naomi Scott). The news, broken to Sophie by her husband himself, goes public and leads to Whitehouse's trial, under the investigation of a scrupulous prosecution counsel (Golden Globe nominee Michelle Dockery), on the shocking charge of rape.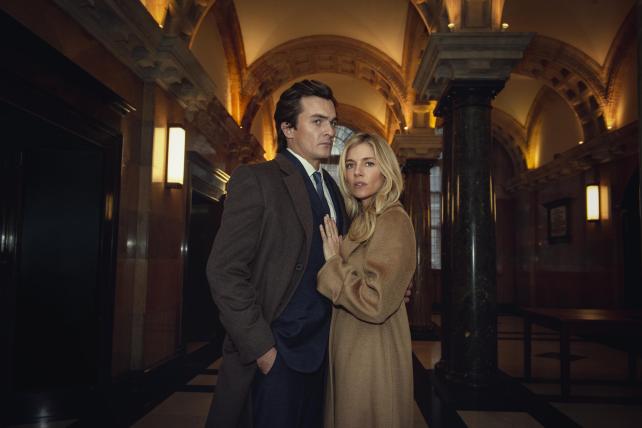 It is worth mentioning that while Sophie has a lot of conversations and there are also several flashbacks explaining her character and backstory – it is her costumes, created by Killing Eve costume designer Sam Perry, that express her the best. From the first moment we see her on-screen, she leaves the unmistakable impression of a woman who would stop at nothing to save her marriage and her husband's reputation. Fashion-wise, Anatomy of a Scandal might be considered a look-book or a visual guideline for "political power dressing:" as a political spouse, Sophie always wears elegant and restrained outfits, with her casual-chic style based on timeless classics rather than trend-led pieces.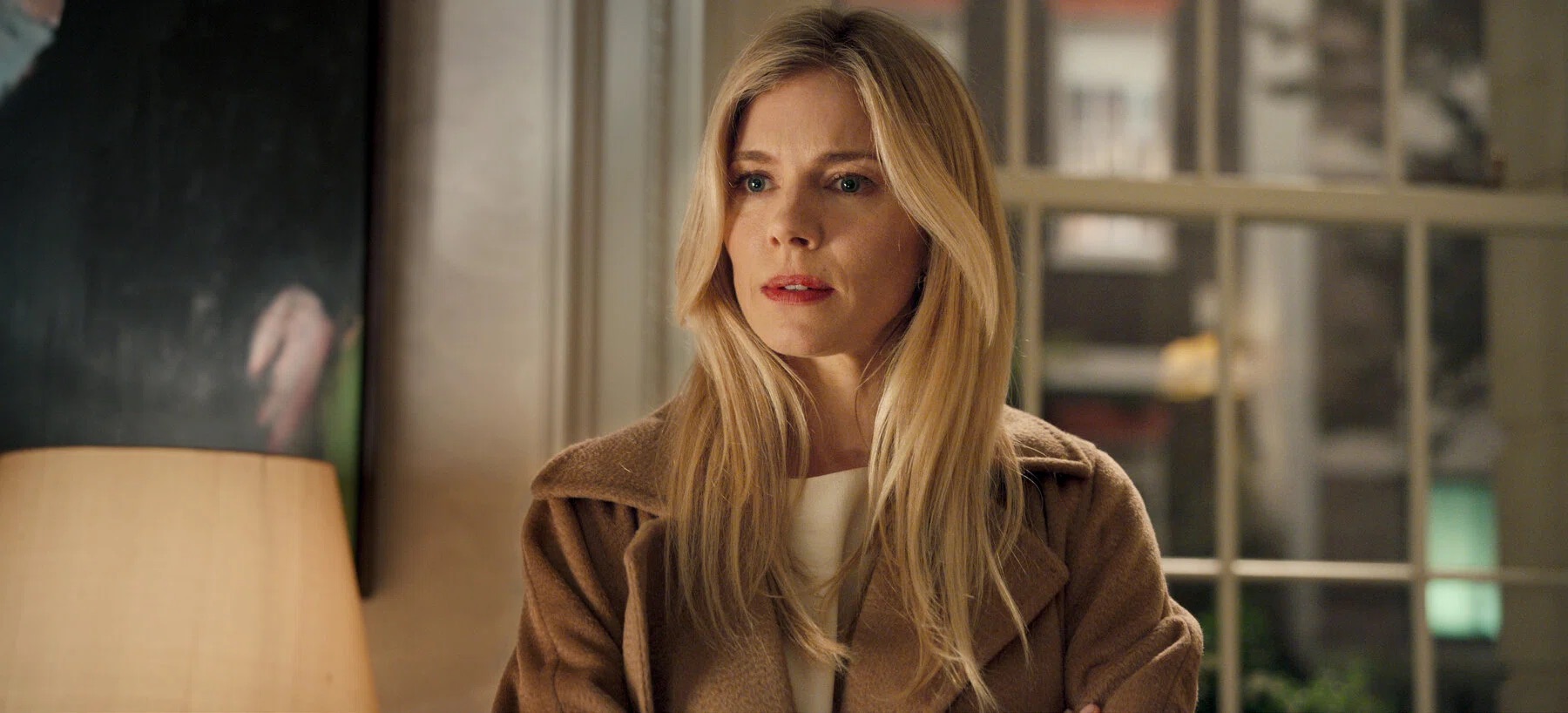 Costume design is one of the key visual tools employed by the showrunners of Anatomy of a Scandal to emphasize the major conflict of the story, as Sophie faces the challenge of accepting the reality of the man she's been married to for all these years. Meanwhile, and more importantly, she realizes that she has no idea of who she is herself: once a simple Oxford graduate, she turned into the immaculate wife of a powerful politician, and her clothes are the best illustration of the journey she is about to embark on.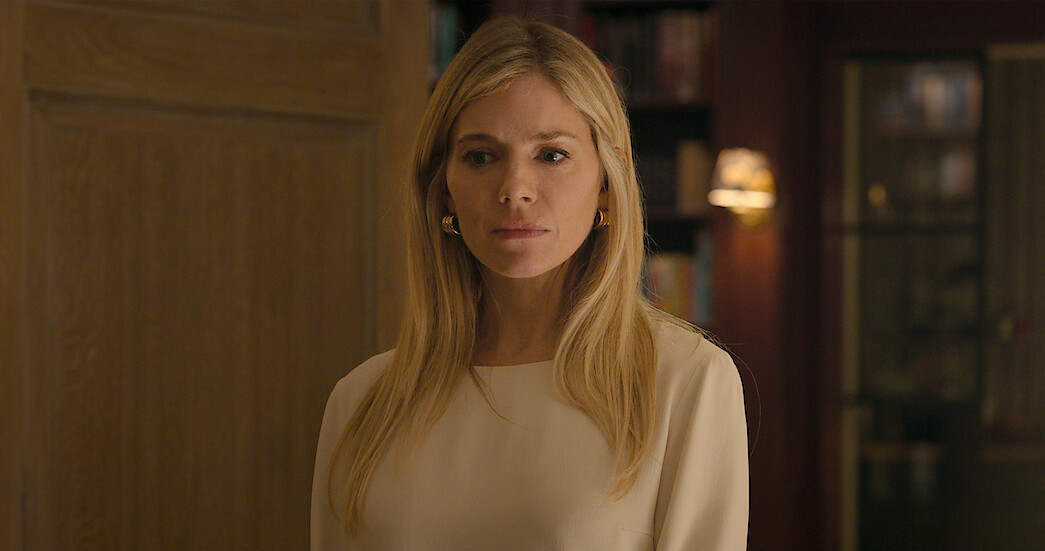 For instance, an elegant ivory cocktail dress she is wearing for a major part of Episode One is one of the most important plot-defining costume pieces of the show. First, it allows us to grasp a feeling of Sophie's status and style when she arrives at a birthday party before her husband has made his confession to her. After he has divulged the news, the light color of the dress serves to accentuate the darkness of the drama to follow. Moreover, Sophie's perfect look creates a striking contrast with the looks of the other female characters of Anatomy of a Scandal: the prosecution counsel, Kate Woodcroft, who always wears black, and James Whitehouse's aide Olivia Lytton, who wears darker colors and more patterned outfits.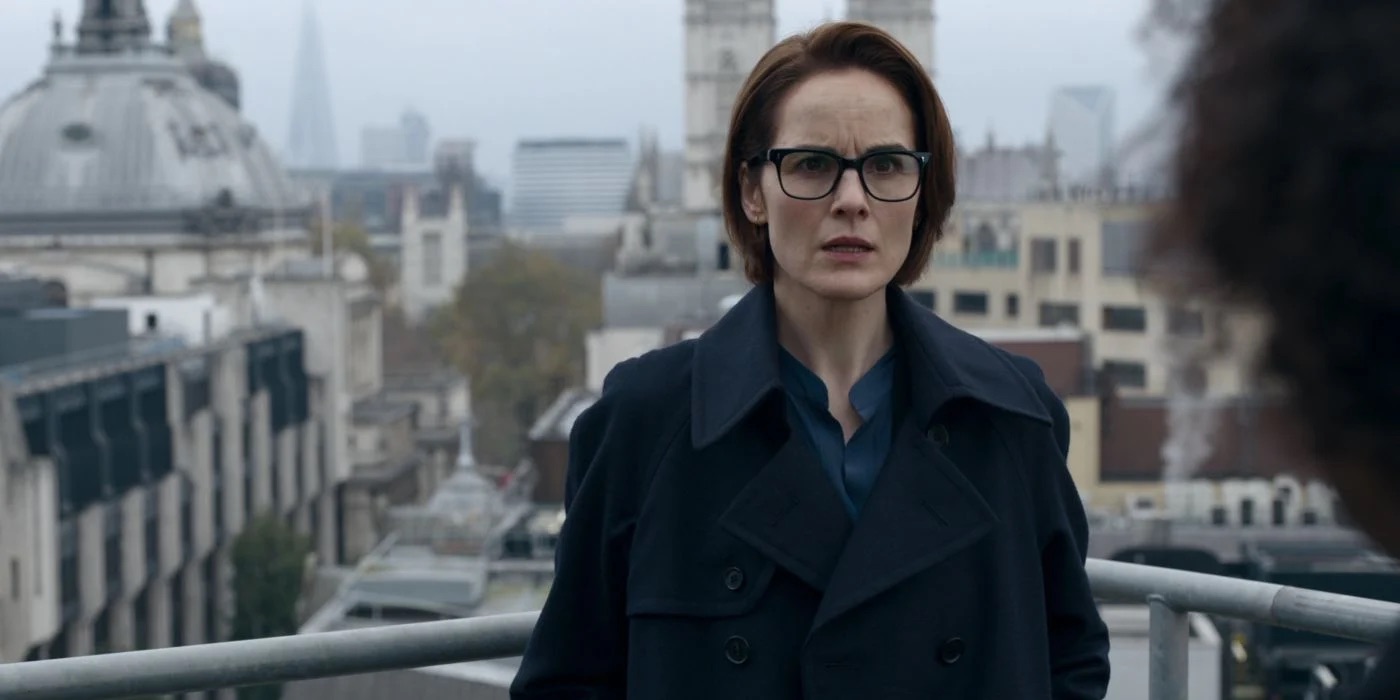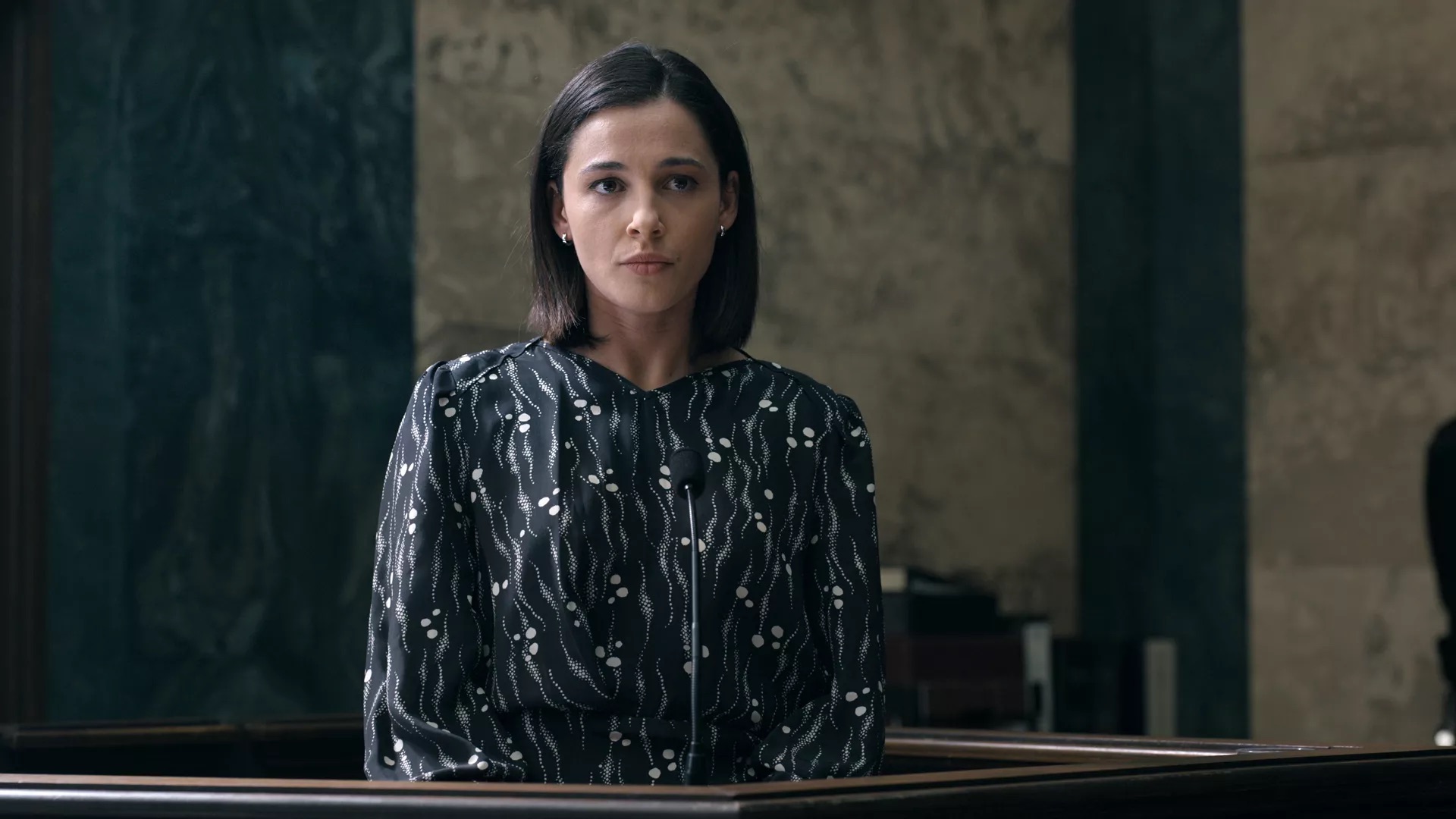 Interestingly, the more Sophie knows about her husband, the darker the colors, and the more geometric prints, she tends to choose for her courtroom appearances, as if she is becoming closer to the other two women who are dealing with her husband during his trial.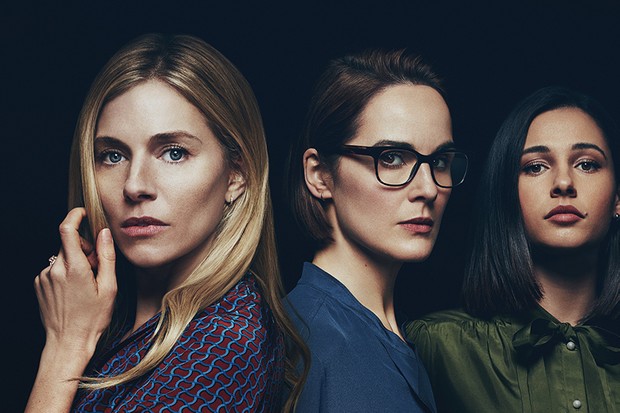 If we pay a closer look at her outfits, it is impossible not to notice that Sophie always blends in with her husband or the ambiance he leads her to.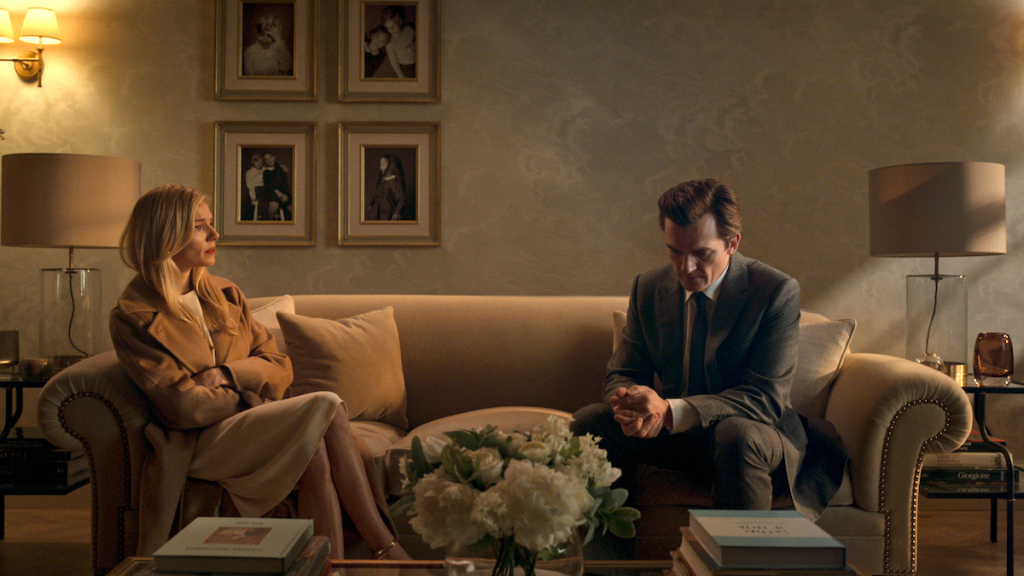 Sophie's 70s-inspired outfit, with a navy blazer, cashmere turtleneck, reverse pleat skirt, leather knee boots, and Loewe tan and green canvas balloon bag, or her camel-colored wool coats, make a perfect match for her husband's elegant classic outfits.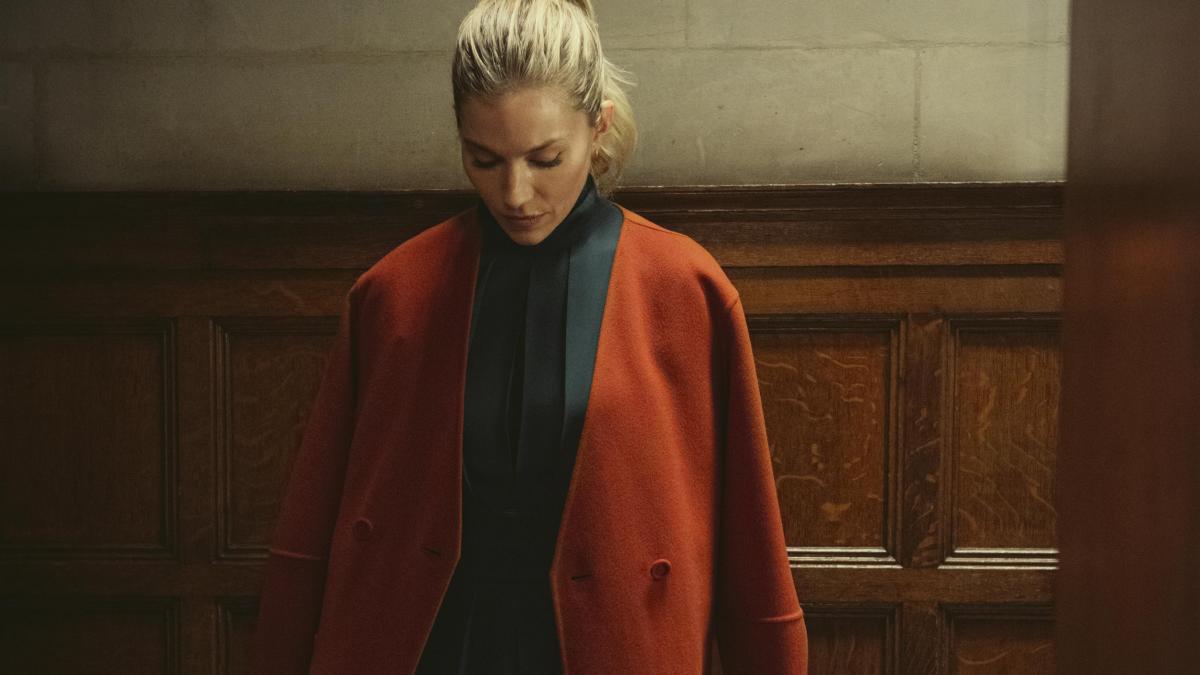 Similarly, the outfit she wears to go to lunch with James is a color match with his office at Westminster: her burnt orange coat blends into the color of the walls, while her green dress matches the shades of the upholstery.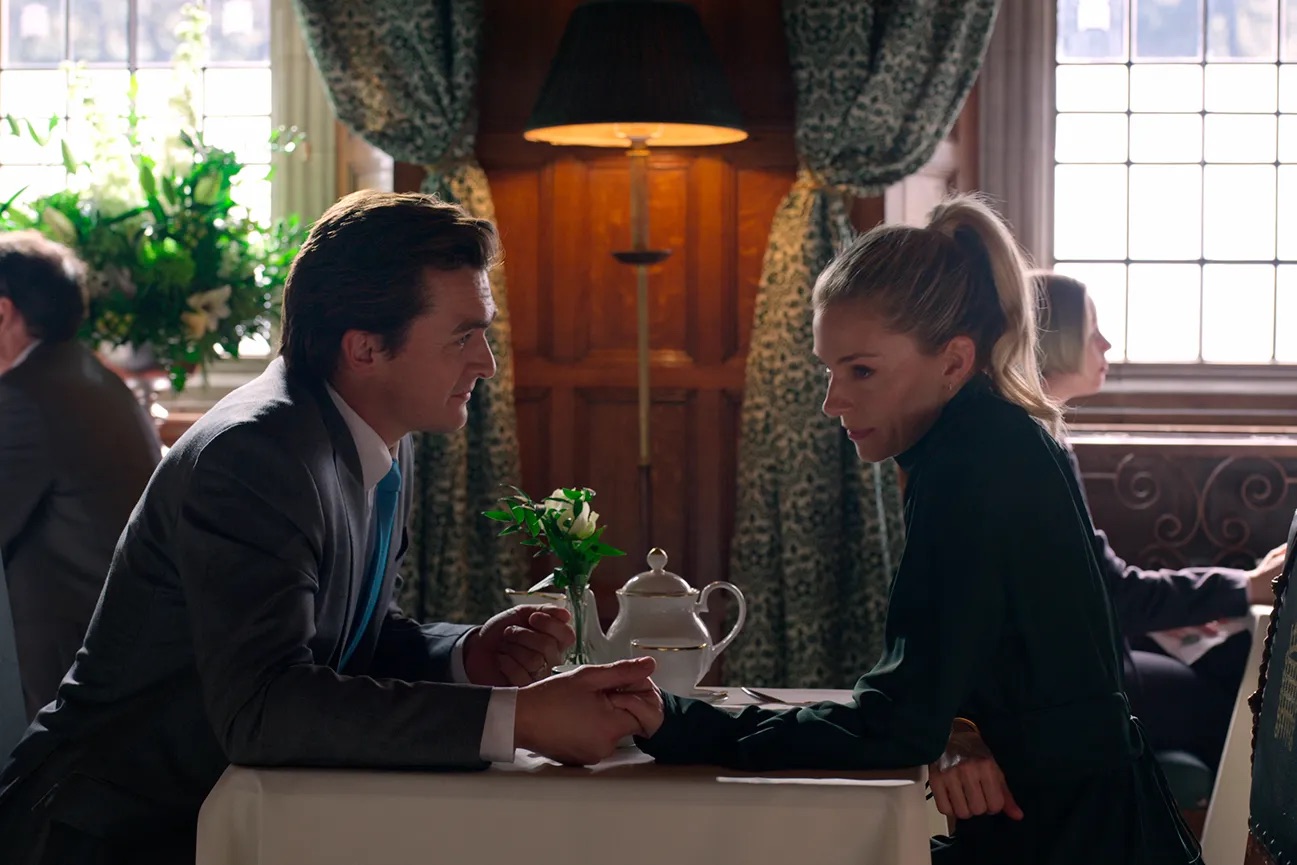 Sophie's stone-colored belted shirtdress worn with an iconic trench coat and Jil Sander shoulder bag and black ankle boots, is a perfect color match with her kitchen walls shade, in the same way as her camel-colored coat matches the shade of her living room.
In the finale of the show, Sophie says to her husband: "I don't know who I am because I always define myself through you". Luckily, in the end, she finds a way to define herself.