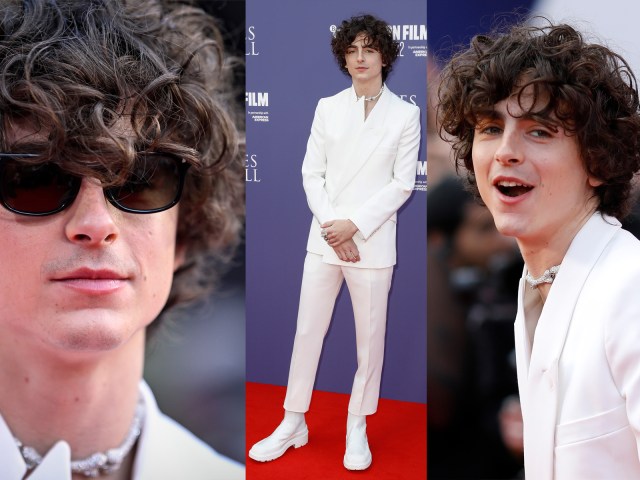 Timothée Chalamet, Jennifer Lawrence, Jodie Turner-Smith Fashion and Style Designer Credits
October 10, 2022
—
Margaret Gardiner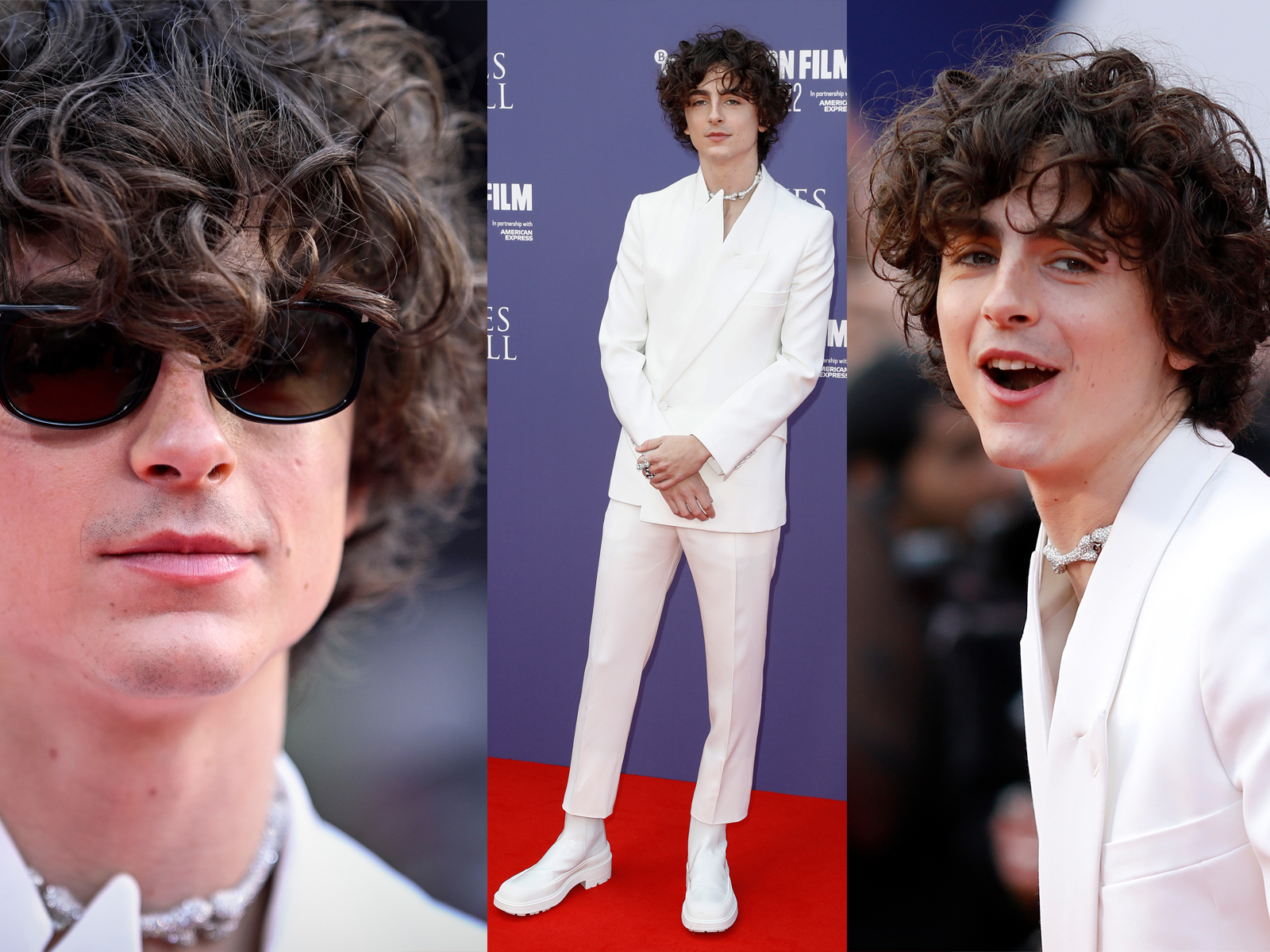 Timothée Chalamet, the Dune: Part II star, wore Alexander McQueen to promote Bones and All at the British Film Festival and a Vivienne Westwood choker of diamonds linked by bones. Chokers have been trending on the red carpet lately.
Paired with two Fashion forward co-stars in Zendaya in Dune: Part II and Taylor Russell in Bones and All, the always-fresh Chalamet has been bringing it while promoting his latest film.
The Wonka actor paired the asymmetrical jacket – note the opposing collar and opposite jacket bottom – with cigarette-style trousers and finished the look with patent leather chunky boots. His hair was tousled in loose curls, and the Golden Globe winner shielded his eyes with sunglasses.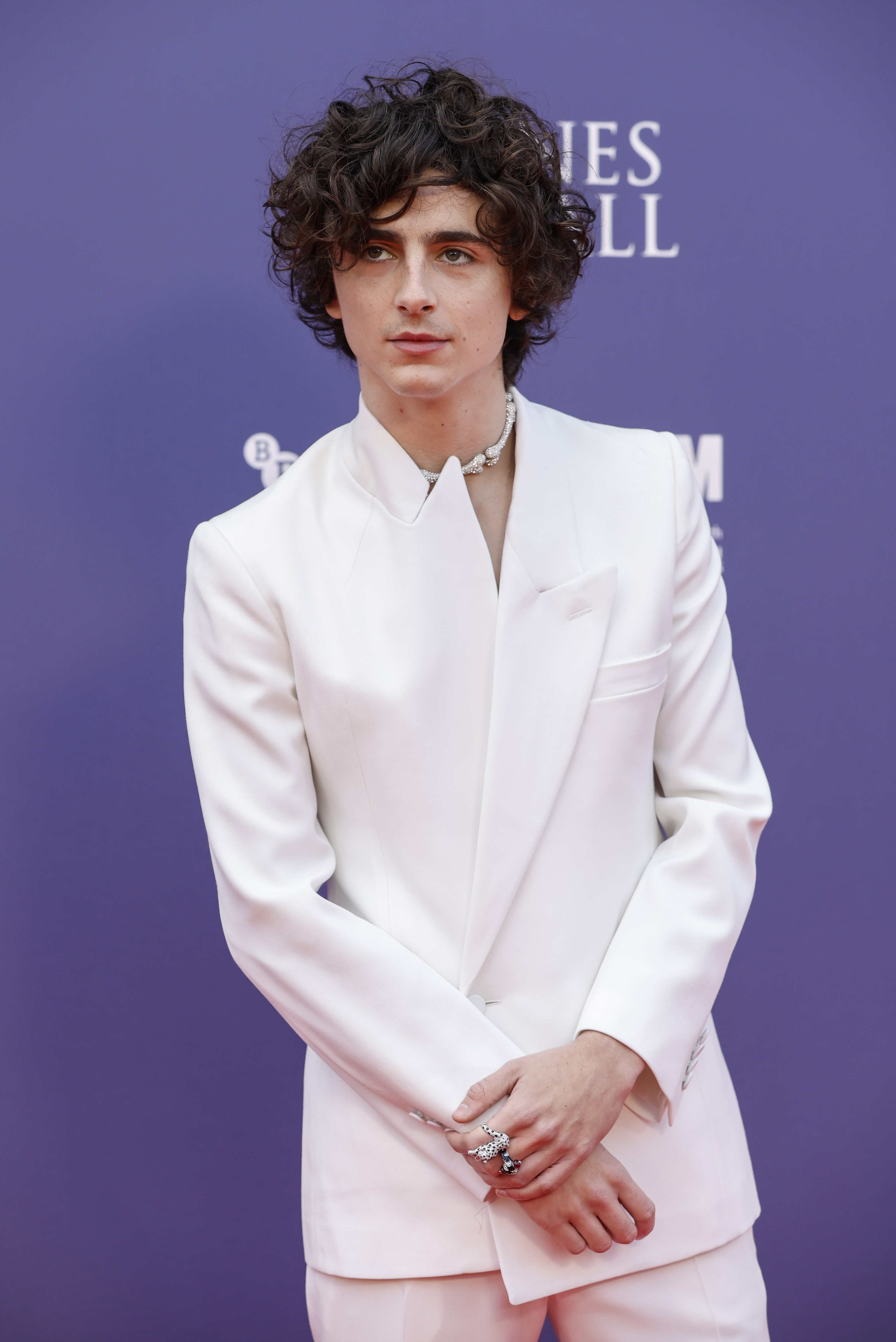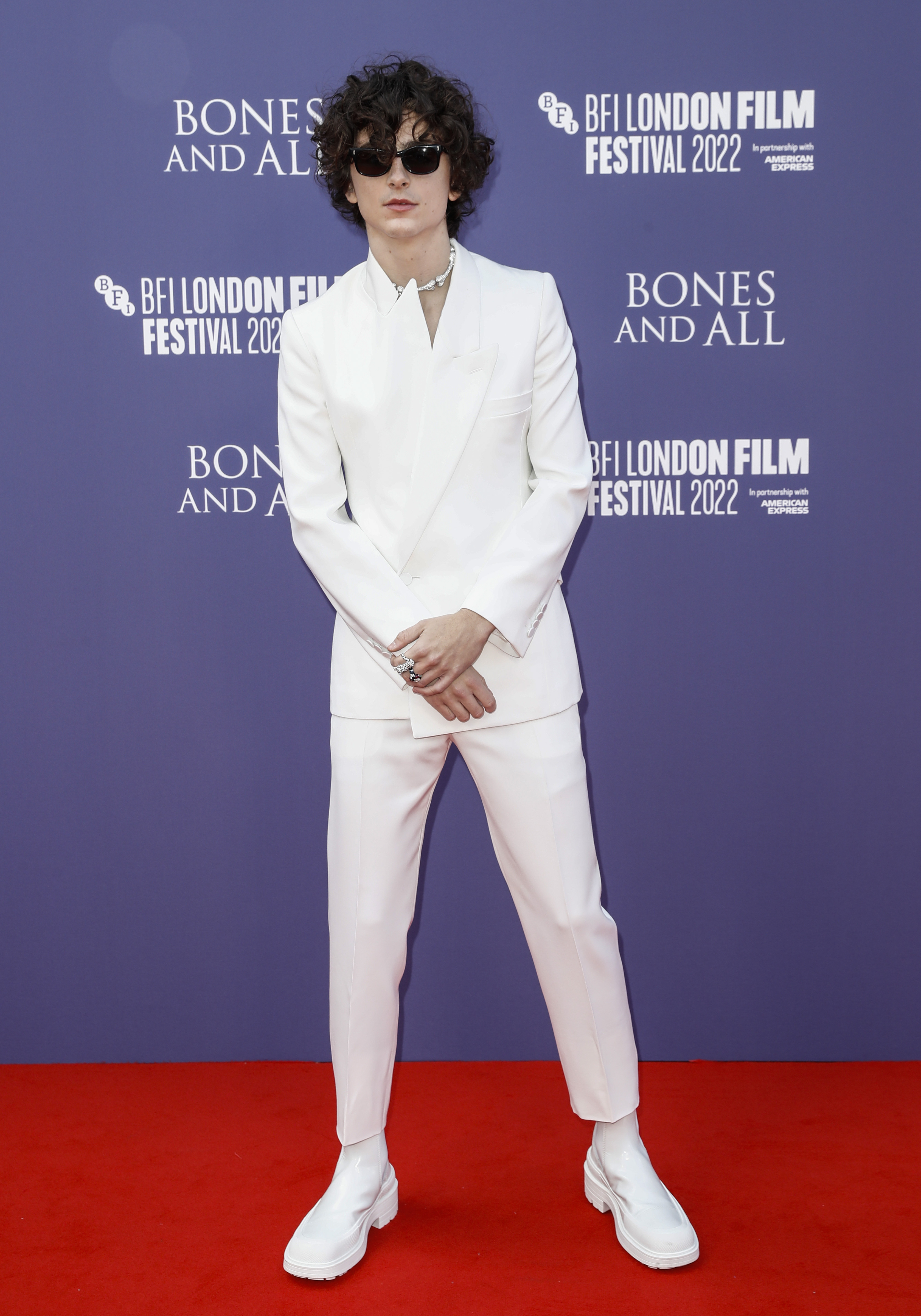 Note Timothée Chalamet's slightly cropped trouser leg contrasting with the chunky boots. In keeping with the theme of Bones and All he wore a predatory index ring of a diamond encrusted in a crouching leopard.
The Call Me By Your Name actor's choice of all-white reflected his penchant for monochromatic looks.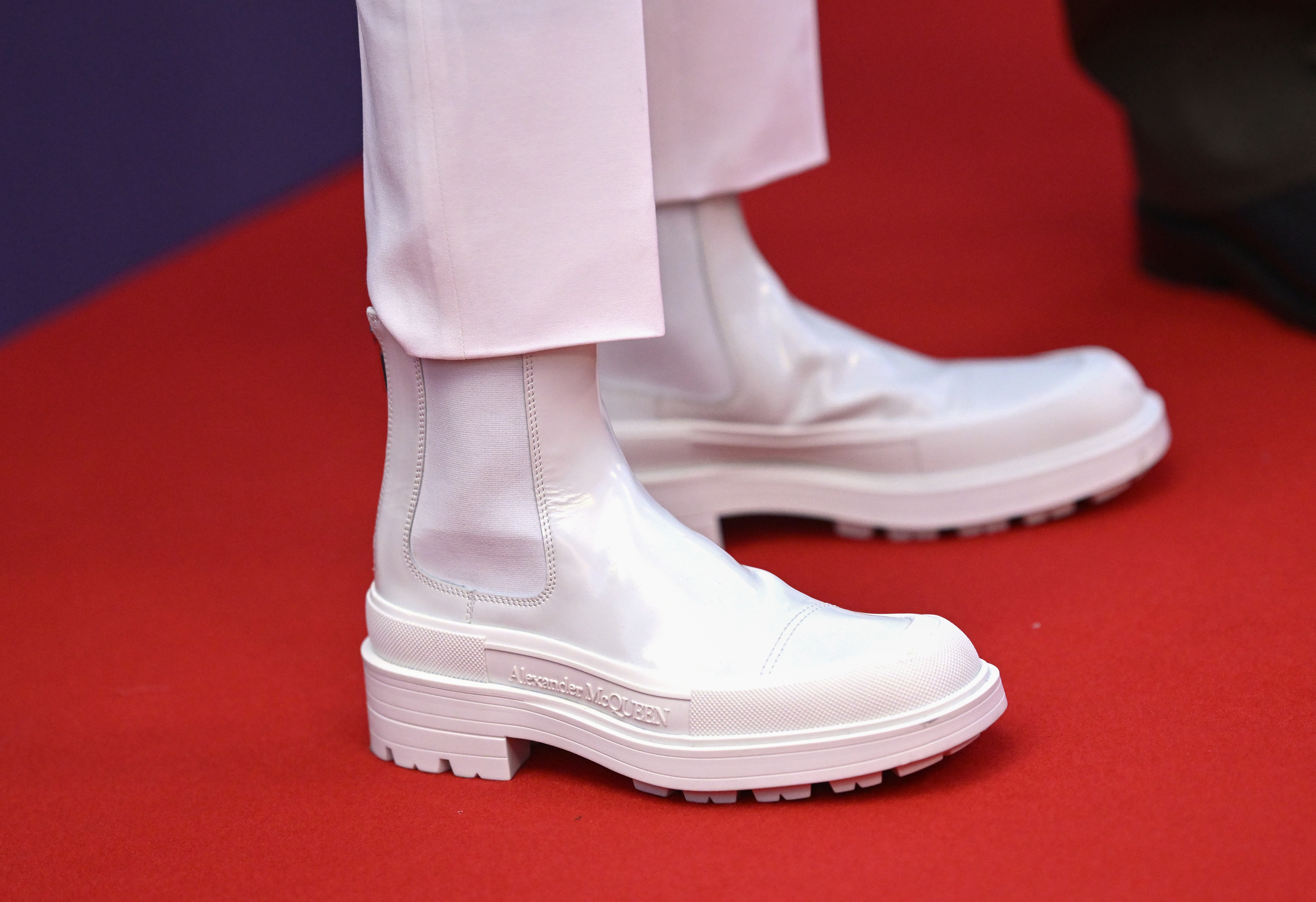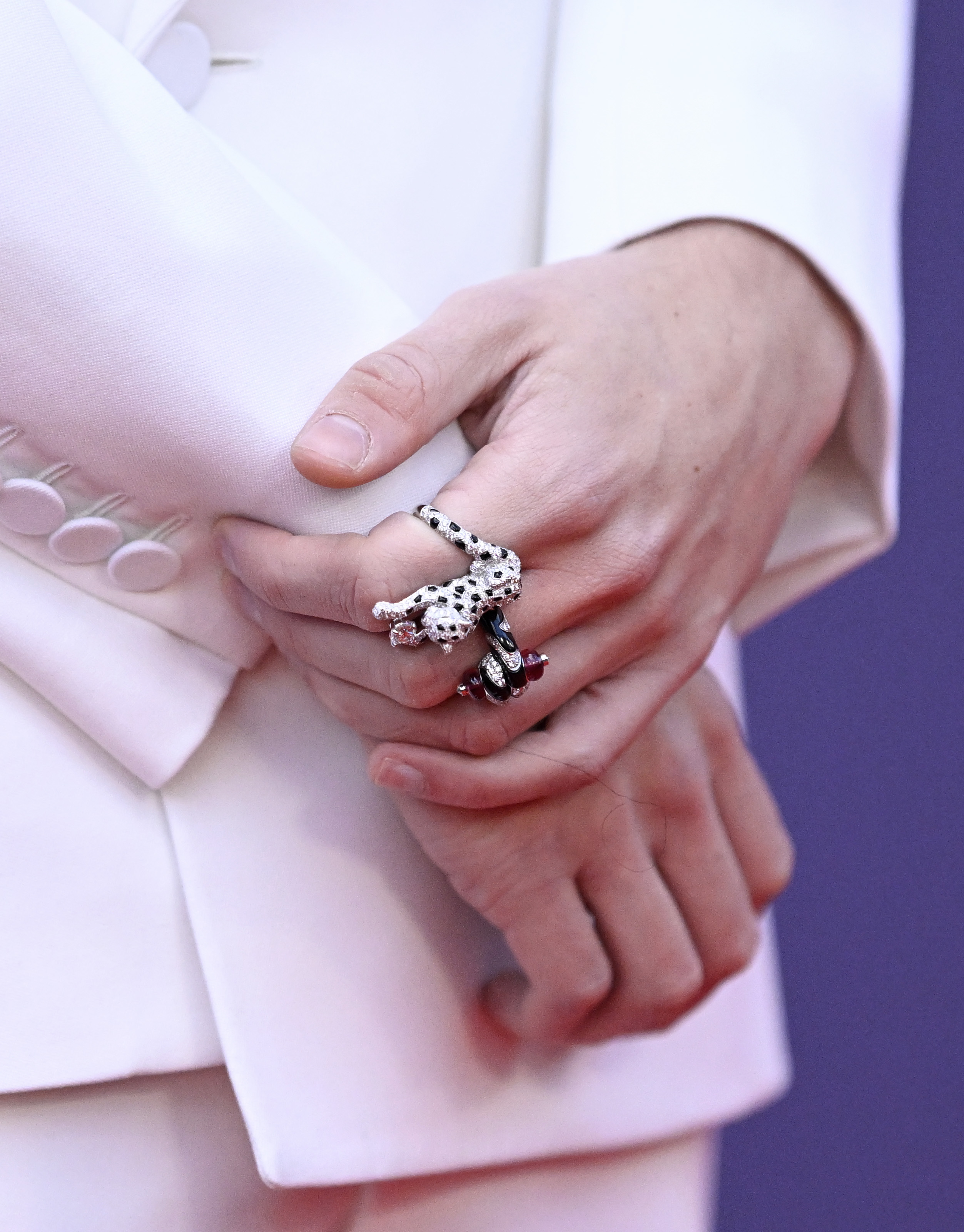 Timothée Chalamet's partner in Bones and All, Taylor Russell, has been impacting on the red carpet showing designer IQ. Schiaparelli is responsible for the sculpted look that featured an all-black ensemble with a body-conscious outer corset in gold. She finished the look with a broad-rimmed hat that created intimacy when speaking to her co-star.
Her neck was adorned with a thick black material choker that was an extension of the dress itself. Note the asymmetrical shoe strap over the arch of her foot that we noted would be trending on the carpet.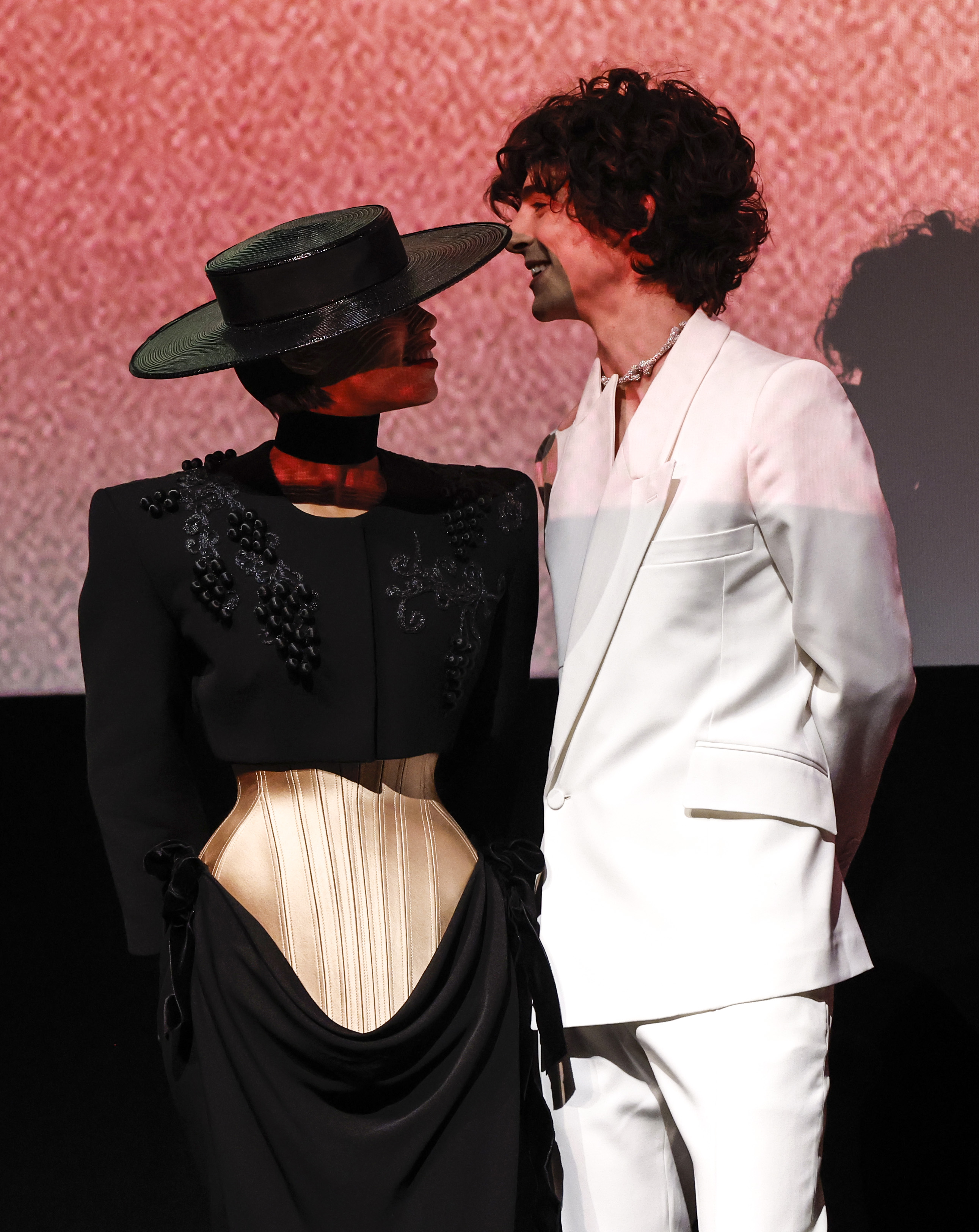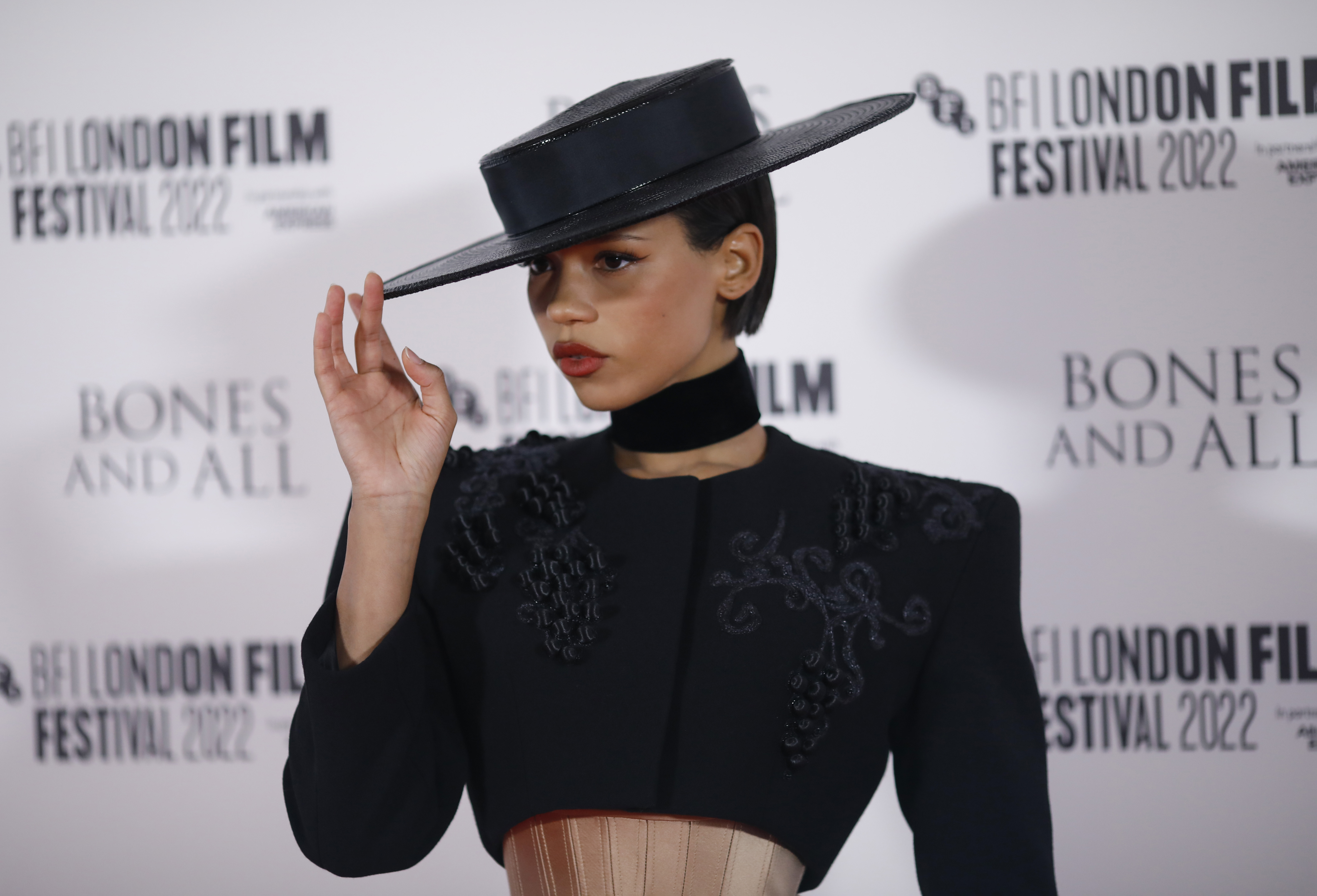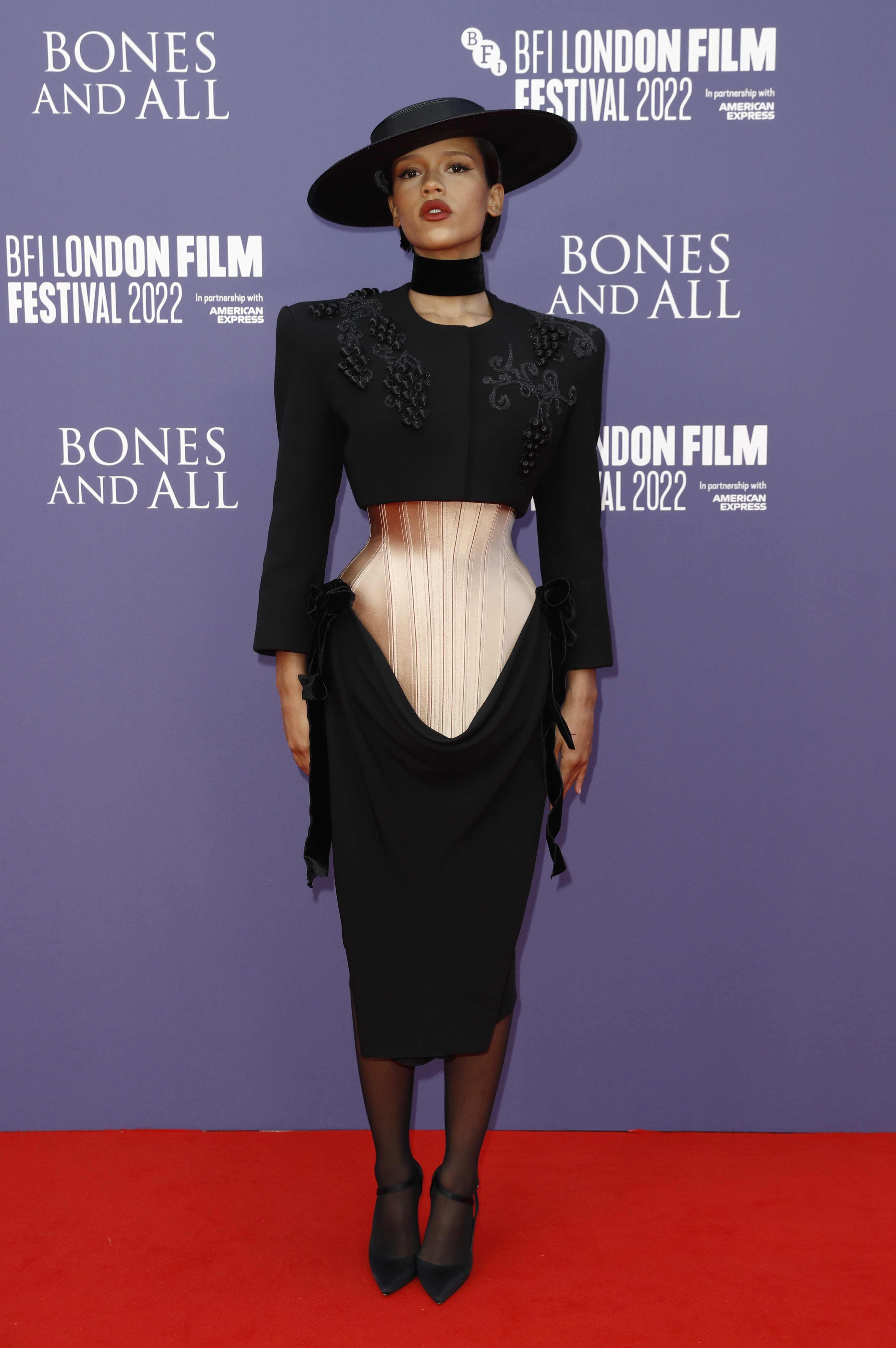 Below: Jennifer Lawrence promoted Causeway in a Del Core gown with sheer pearl dotted over-cape, a look trending on carpets recently. The Hunger Games star has taken time off to become a first time parent with husband Cooke Maroney.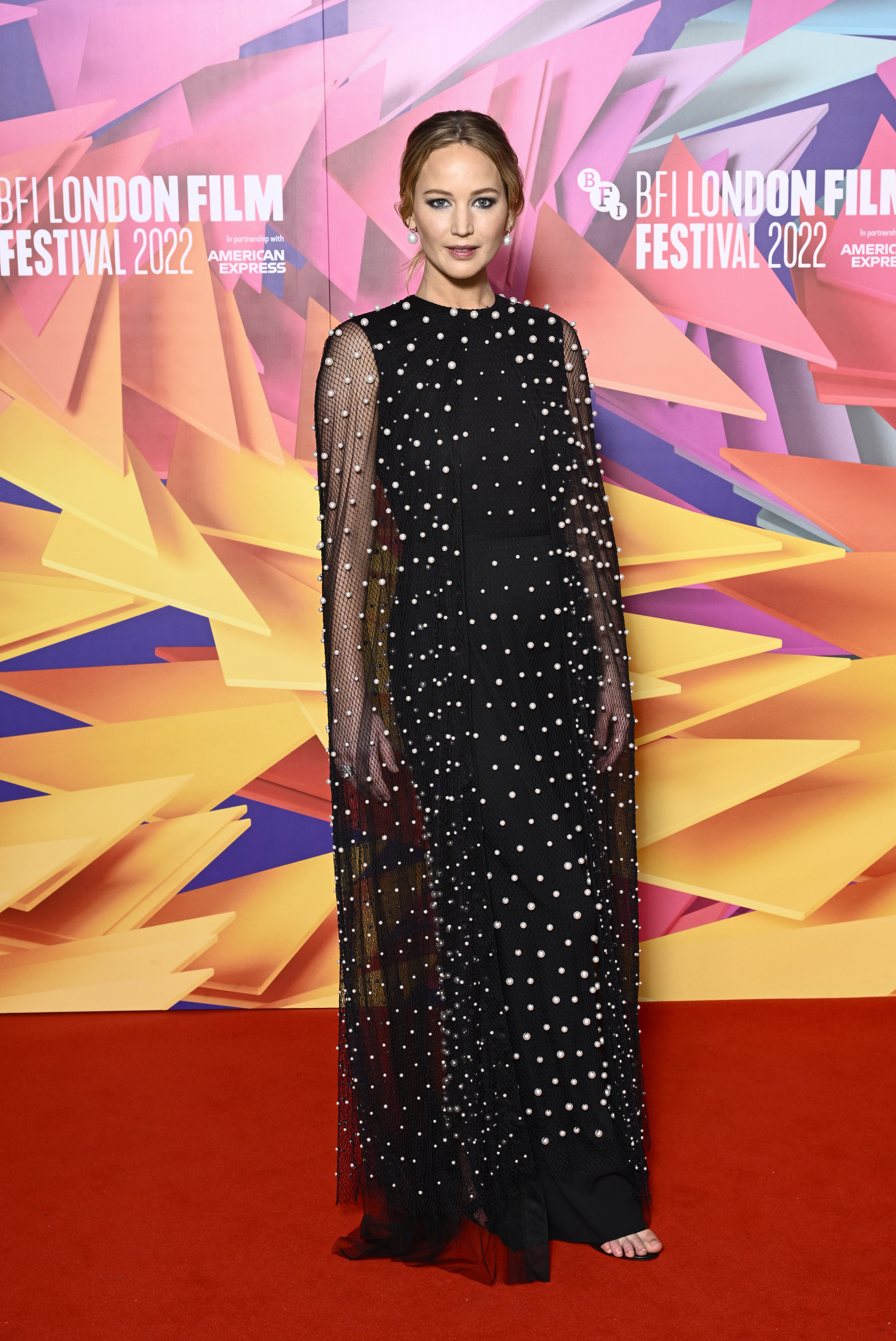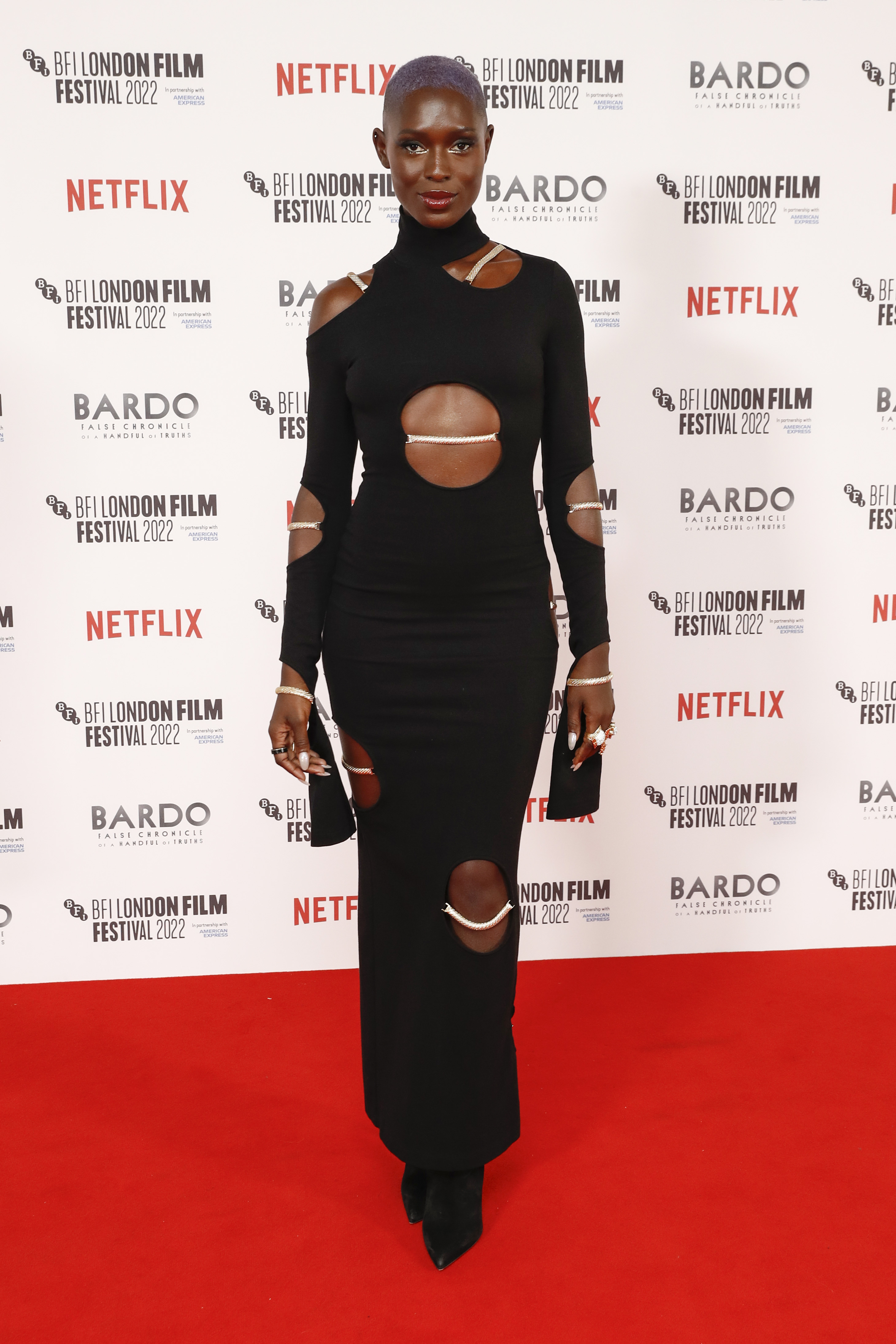 Jodie Turner-Smith attends the Bardo, False Chronicle of a Handle of Truths UK Premiere in a Christopher Kane black cut-out with gold straps across the torso. Straps and ties were a feature of Paris Fashion Week. Like Taylor Russell, the actress chose a gown with a neck feature that mimics the chokers trending on the carpet currently.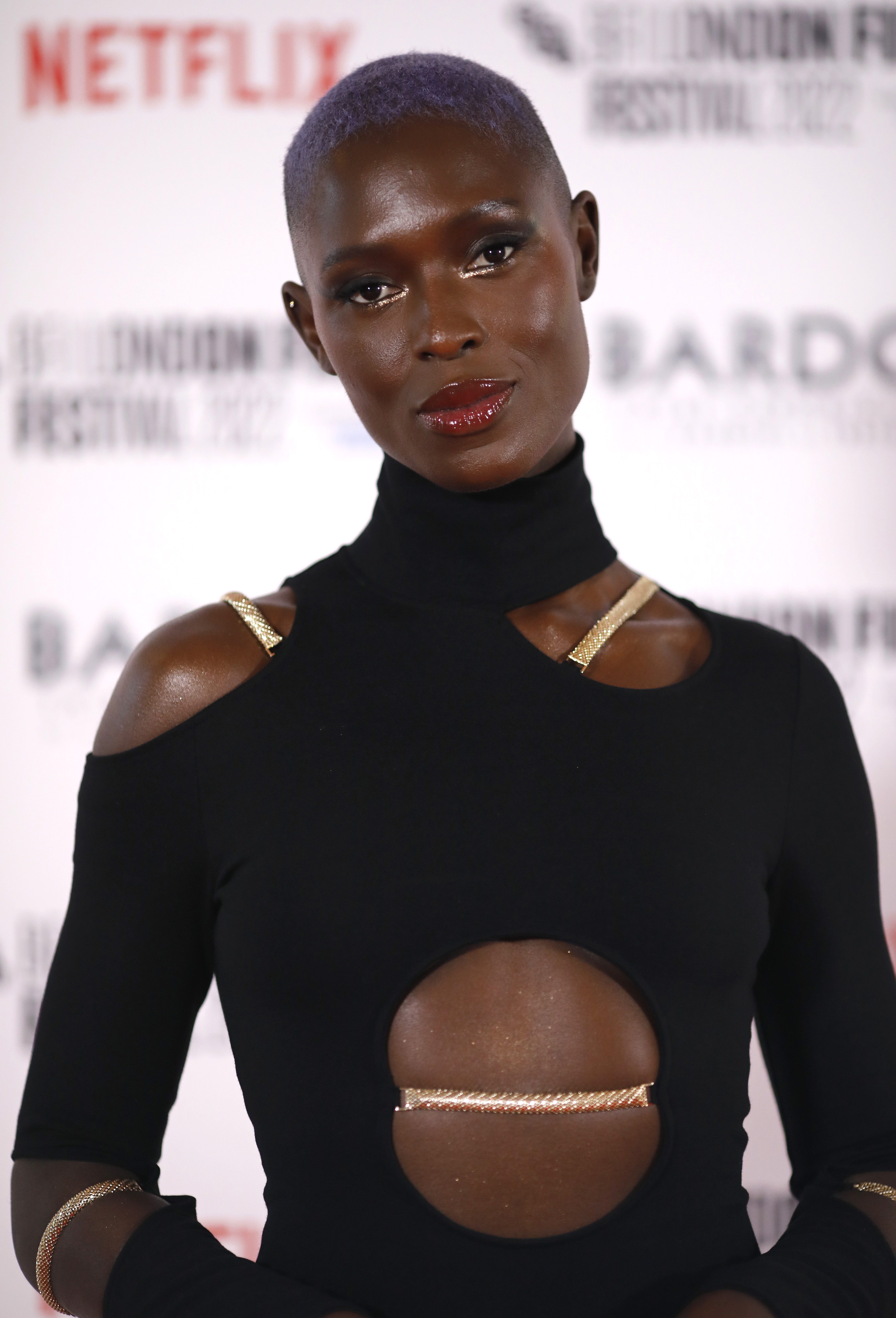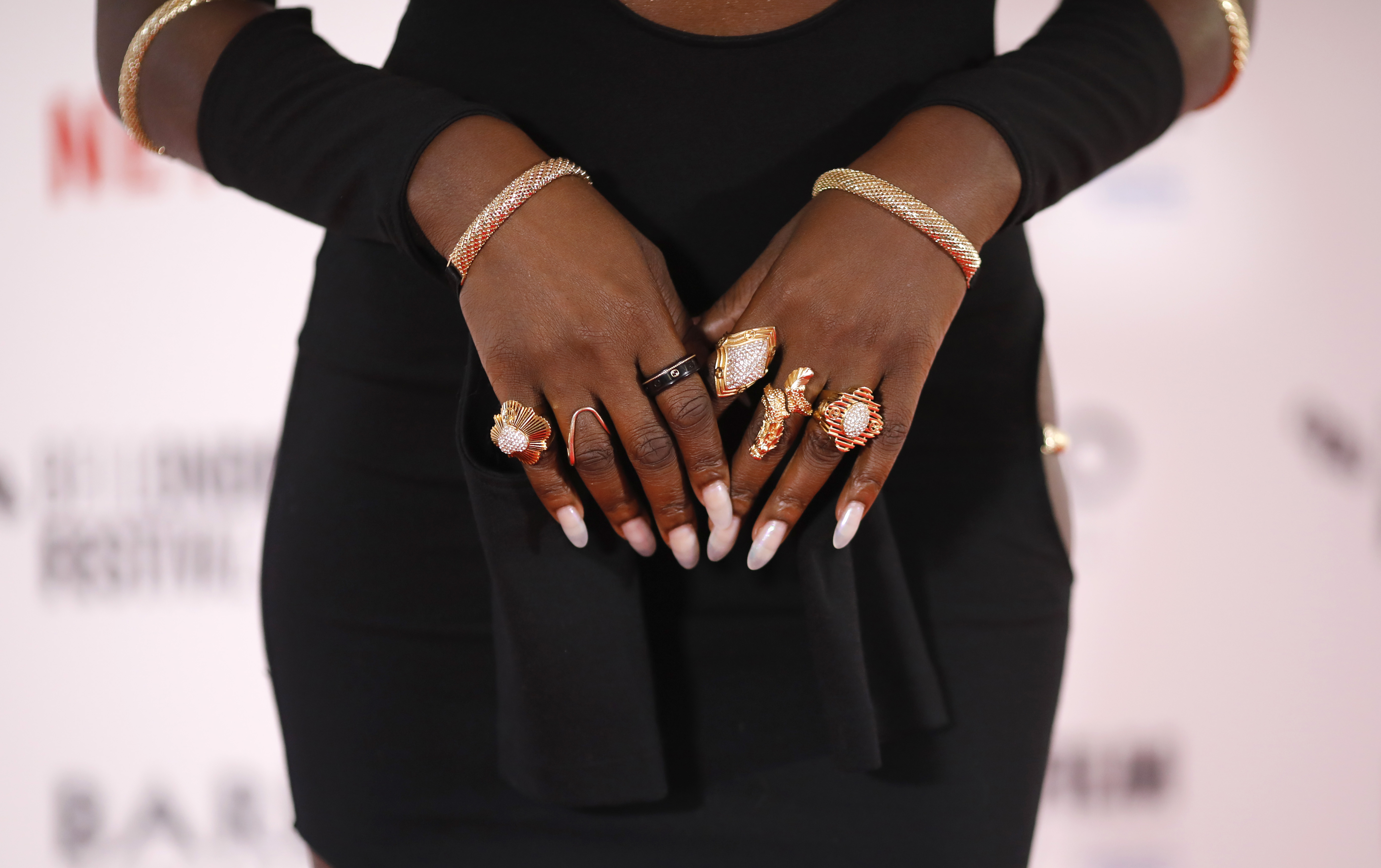 Above: Jodie Turner-Smith – the gold theme was echoed in dramatic gold eyeliner, bracelets, rings, and nails.
Below: Aimee Lou Wood attends the Living UK premiere channeling the early 60s with a loose top bun that Sandra Dee wore back in 1964 at the Golden Globes. Keep a lookout for retrospective iconic looks on the red carpet a harbinger of style and fashion for the award season to come.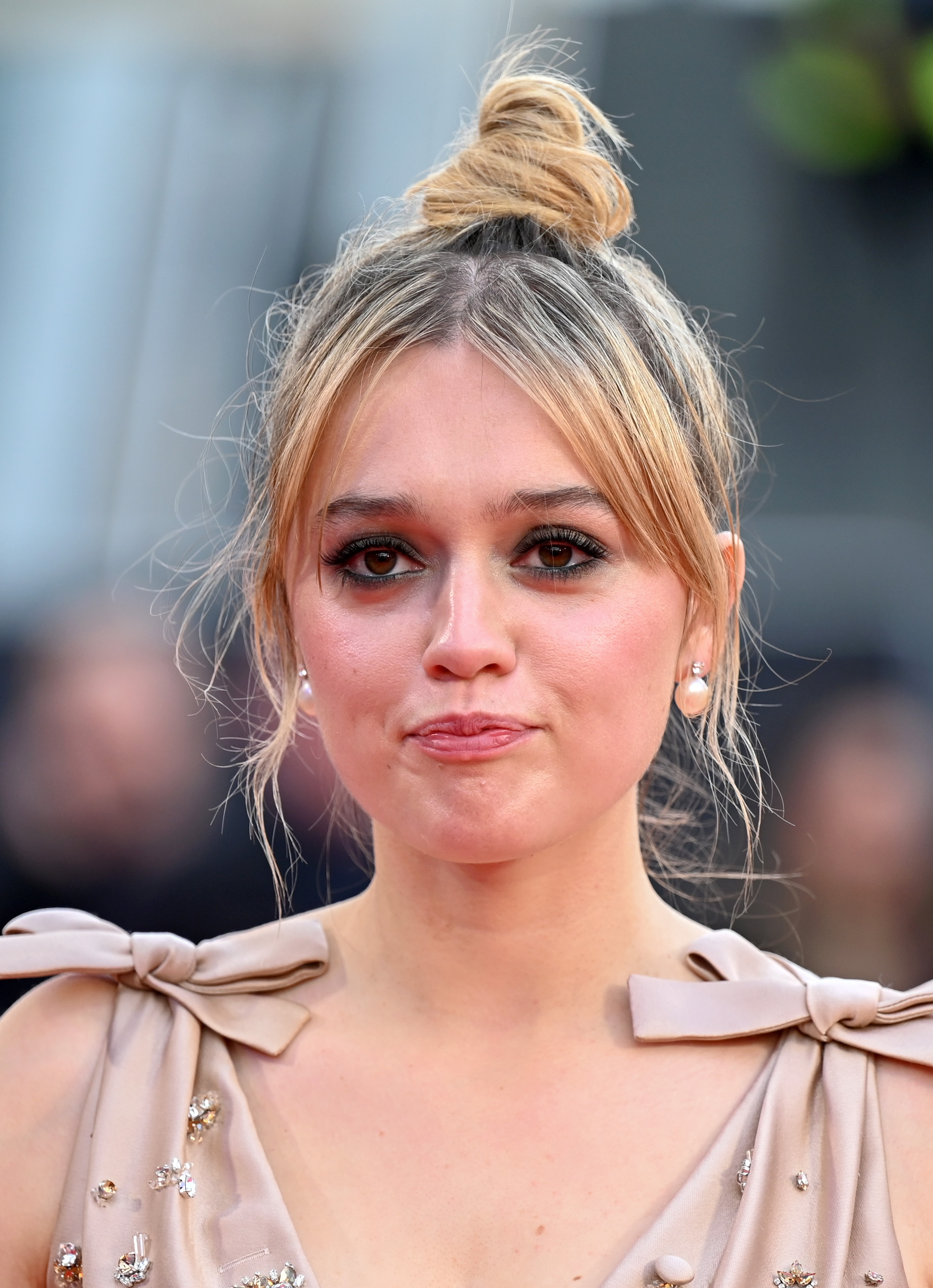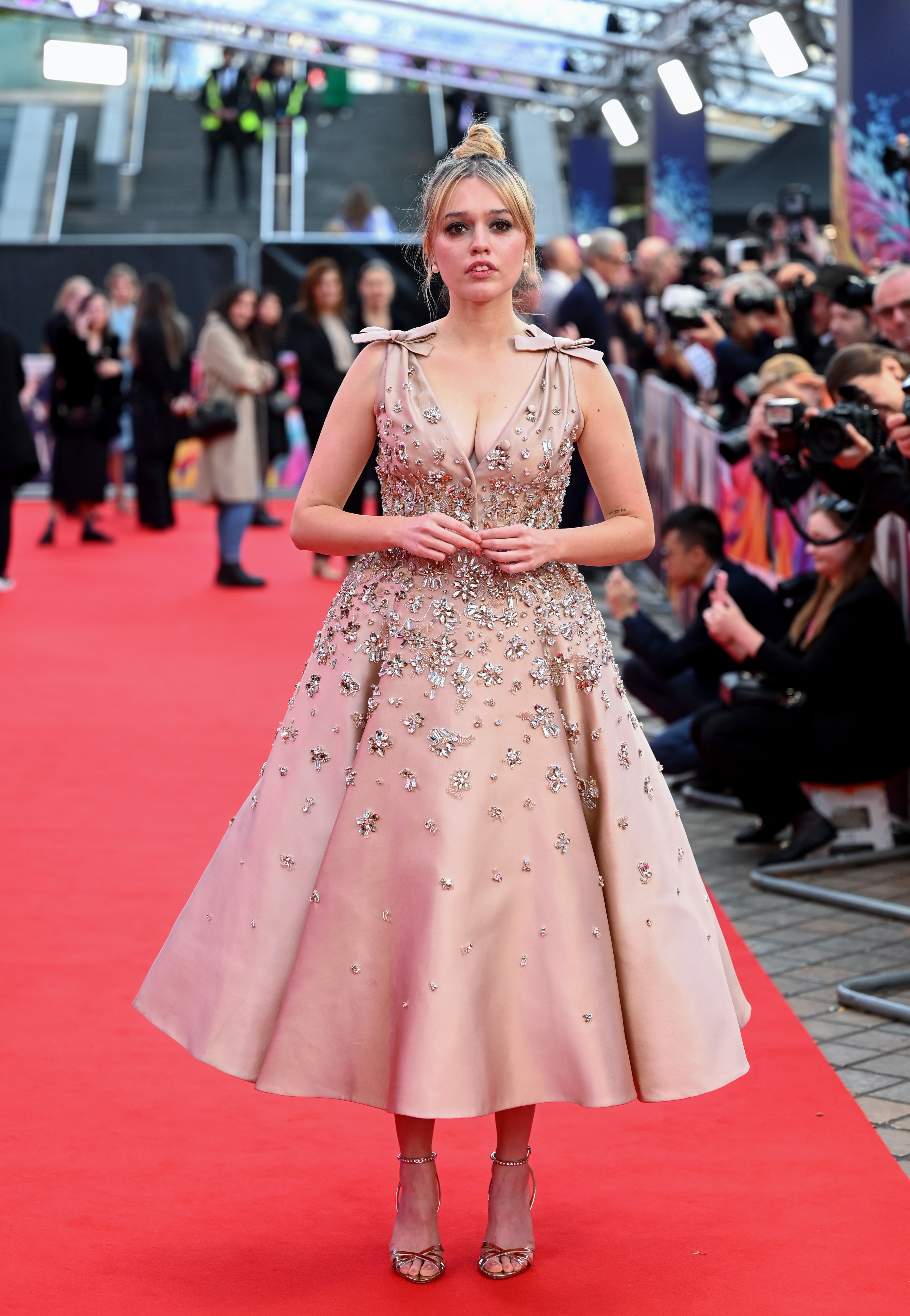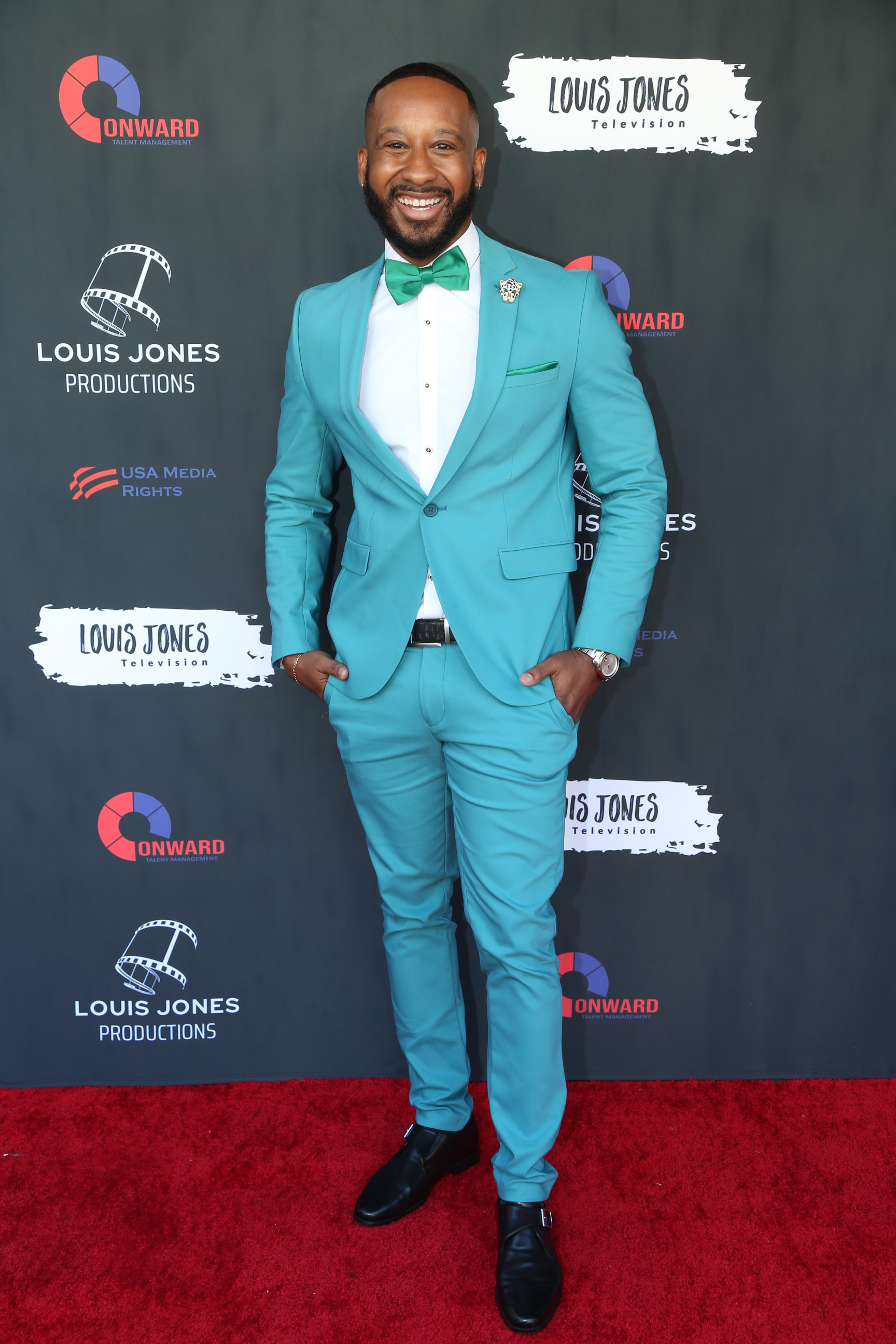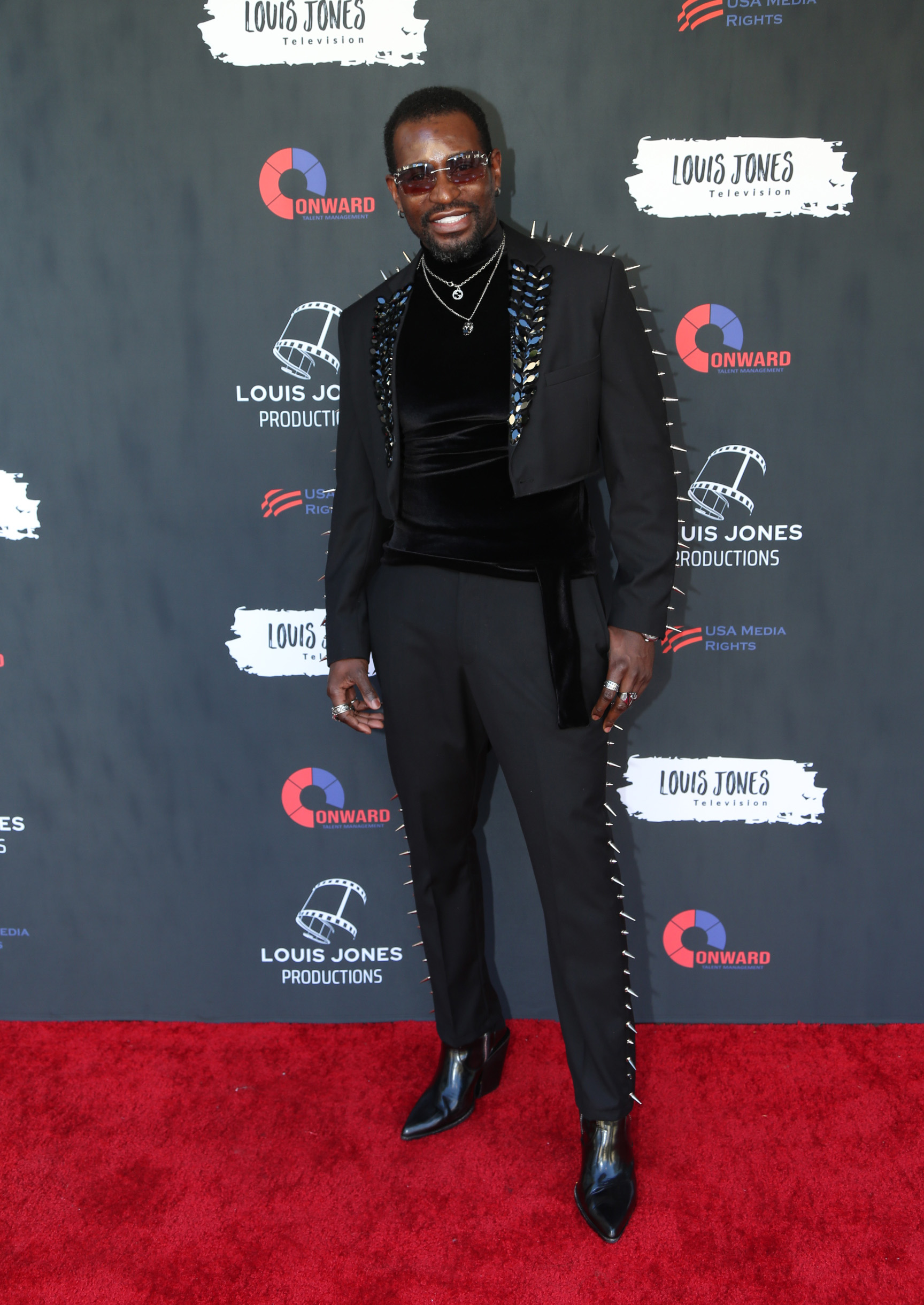 Meanwhile back in Los Angeles, men showed the diversity guys now bring to the red carpet.
Above: (r) Rashad Todd attends the Los Angeles Red Carpet Premiere of The Fruit Loop in a turquoise suit with a matching bow tie.
(l) Keon is suave in all black – note the spikes on the sleeves.
Below: Ashley Burgess goes full-on glam in a golden gown. The asymmetrical satin bias gown cut showed off her figure and matched her platinum hair.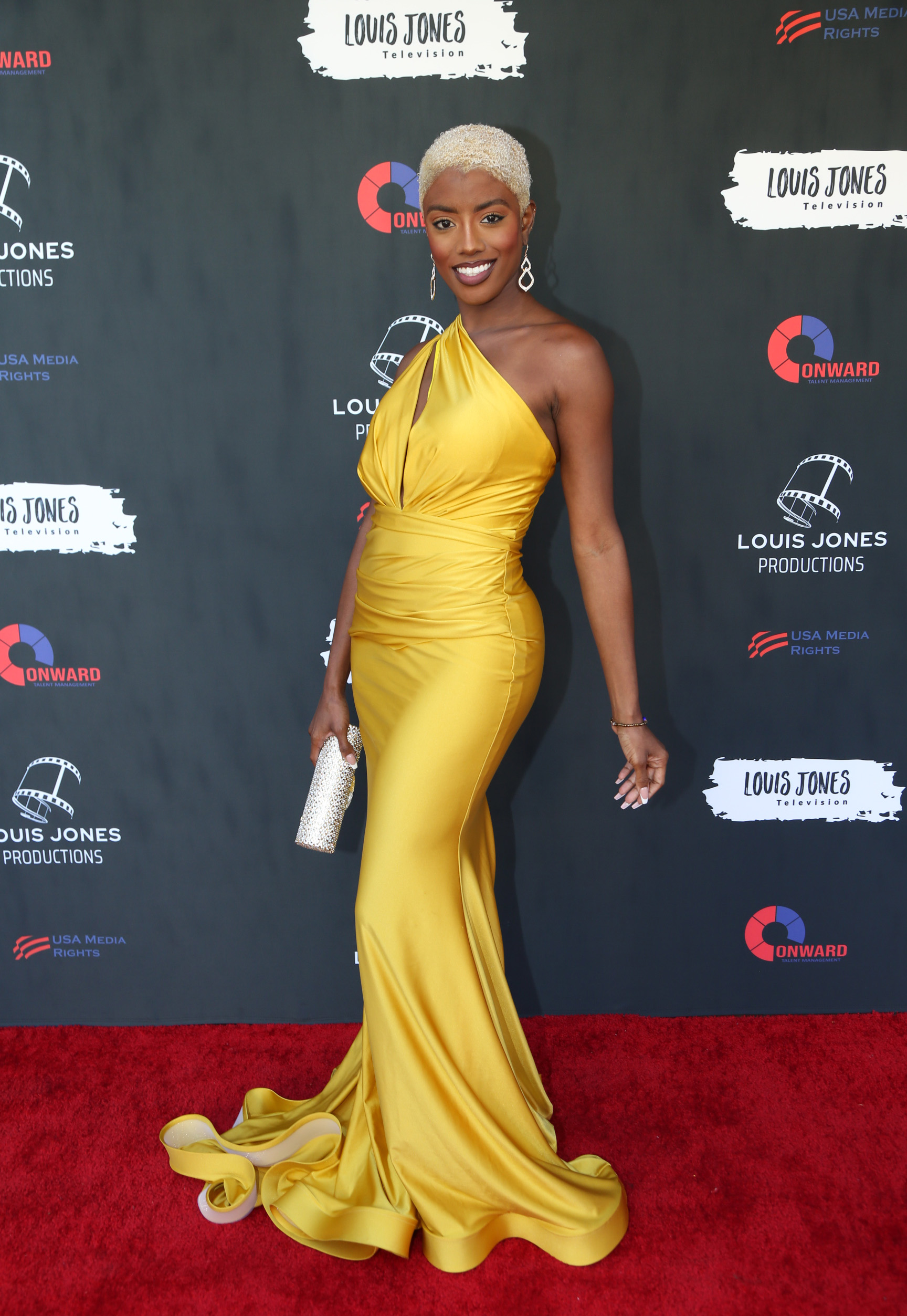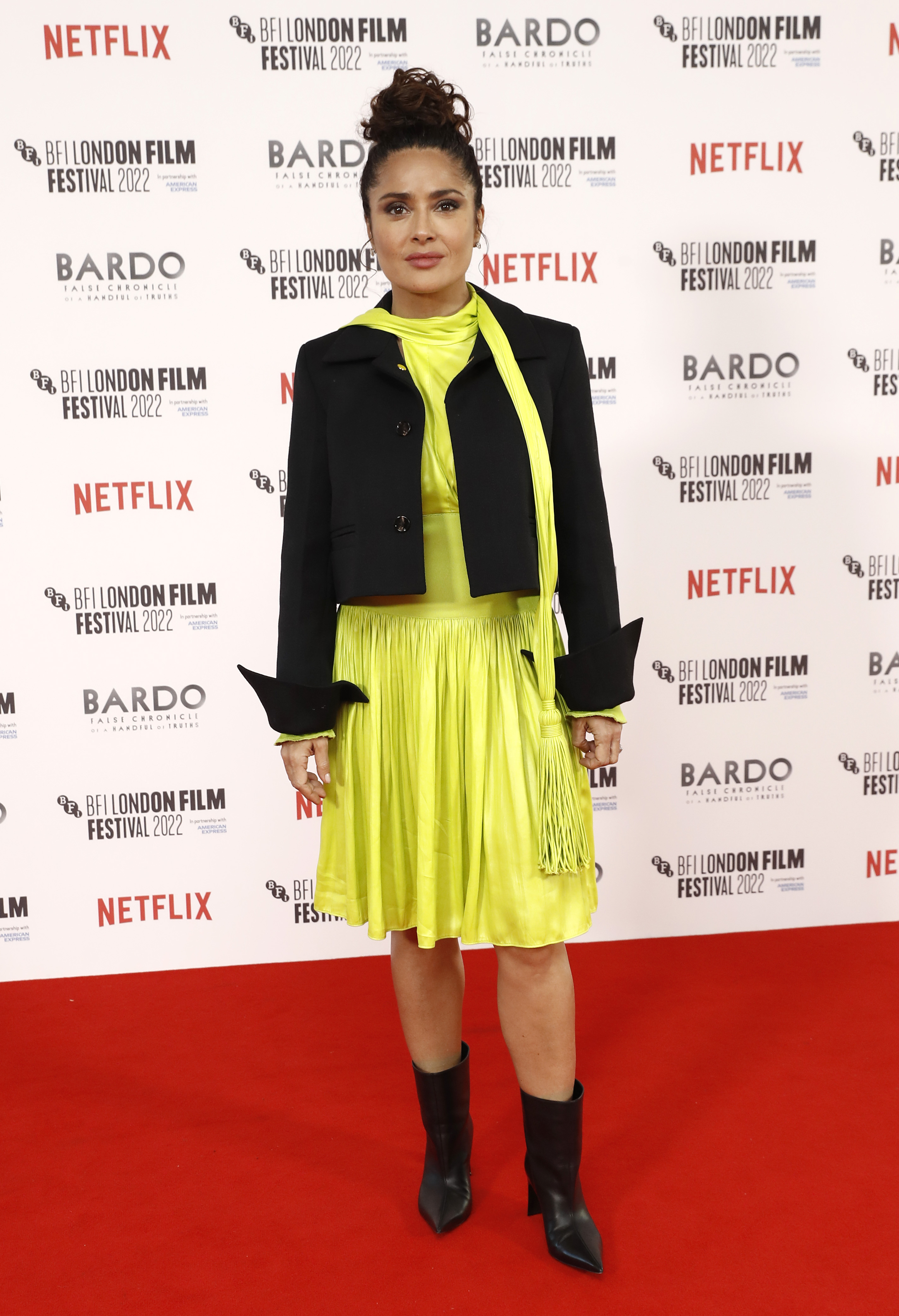 Salma Hayek also at the Bardo, False Chronicle of a Handle of Truths premiere in London wore the lime green trend from Paris Fashion Week, her hair in a top knot with simple make-up. She paired the dress with a casual jacket and ankle boots.