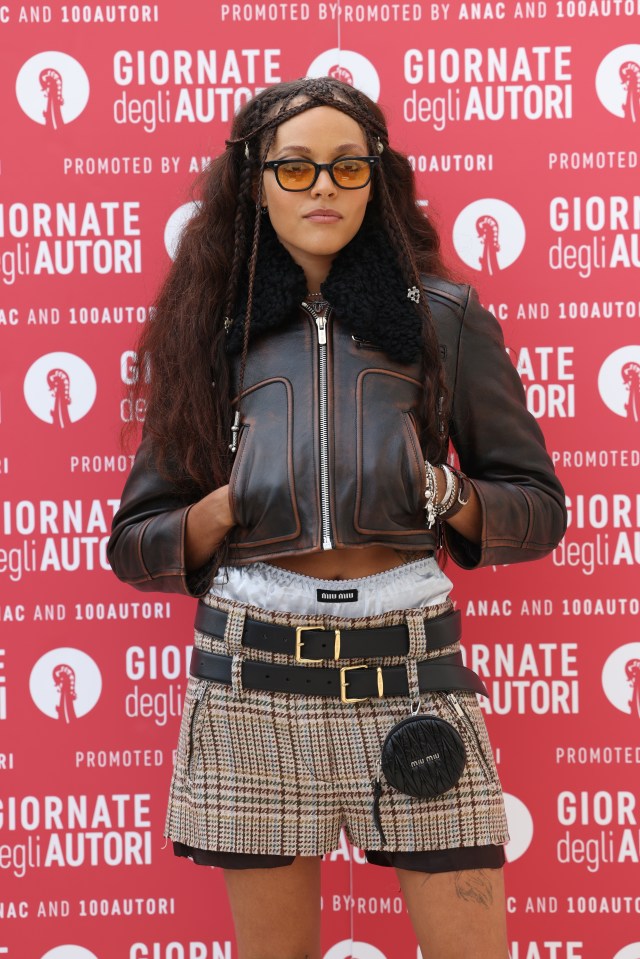 Venice Film Festival: Fashion – Quintessa Swindell, Pedro Pascal, Isabelle Huppert, Red Carpet Style
September 4, 2022
—
Margaret Gardiner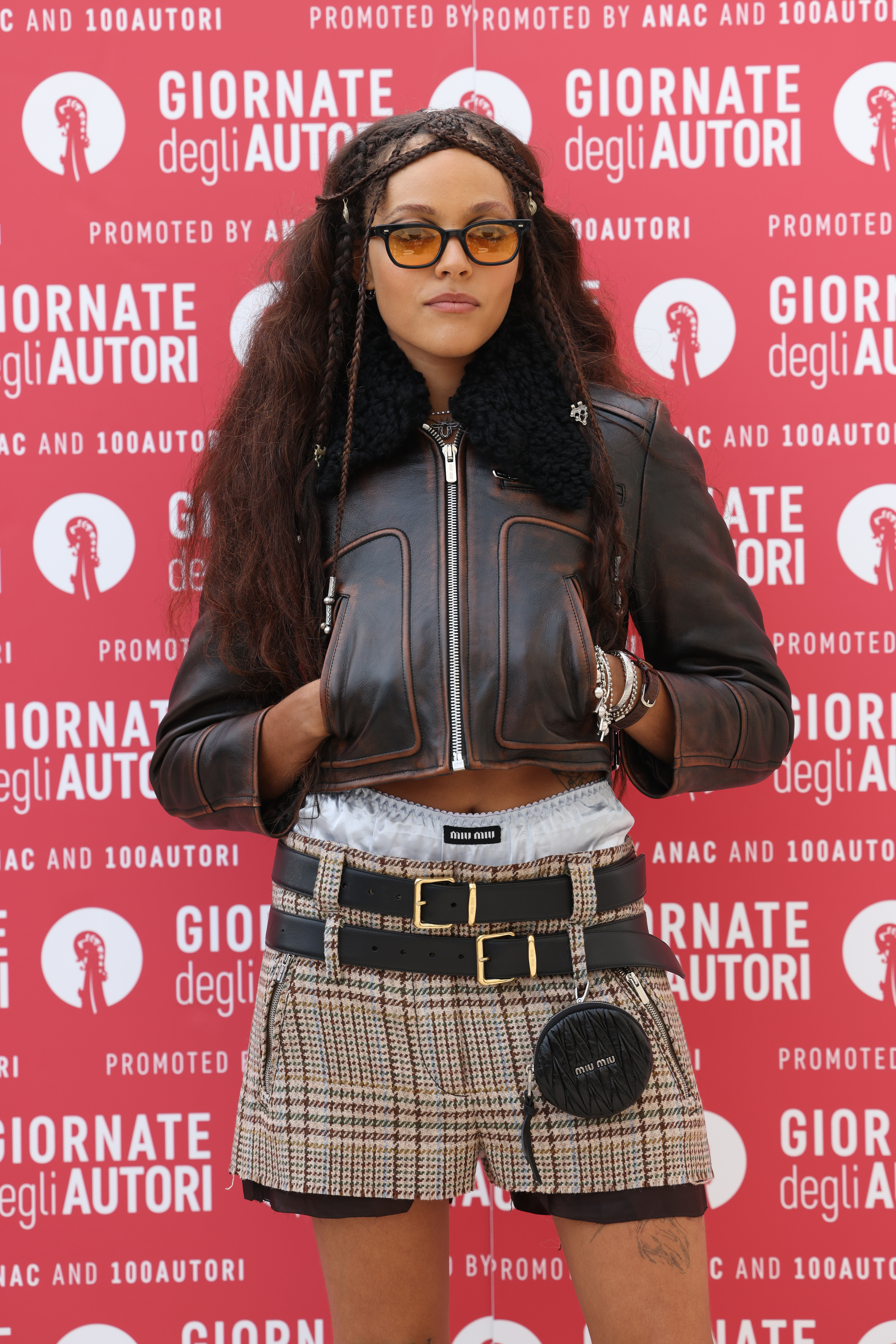 Above: Quintessa Swindell promoted Master Gardener at the Venice Film Festival. Fashion's style trend of coffee, a choice at the Miu Miu short Women's Tales. They wore low-slung shorts, revealing underwear, with a double belt in the pale multi-colored herringbone check that is popping up amongst the trendy on the red carpet.
Below: At the premiere of Master Gardener they sported Celine – a stunning tube top and long skirt with flowing chiffon. A choker collar holding in place a chiffon cape that bellowed in the soft Italian breeze.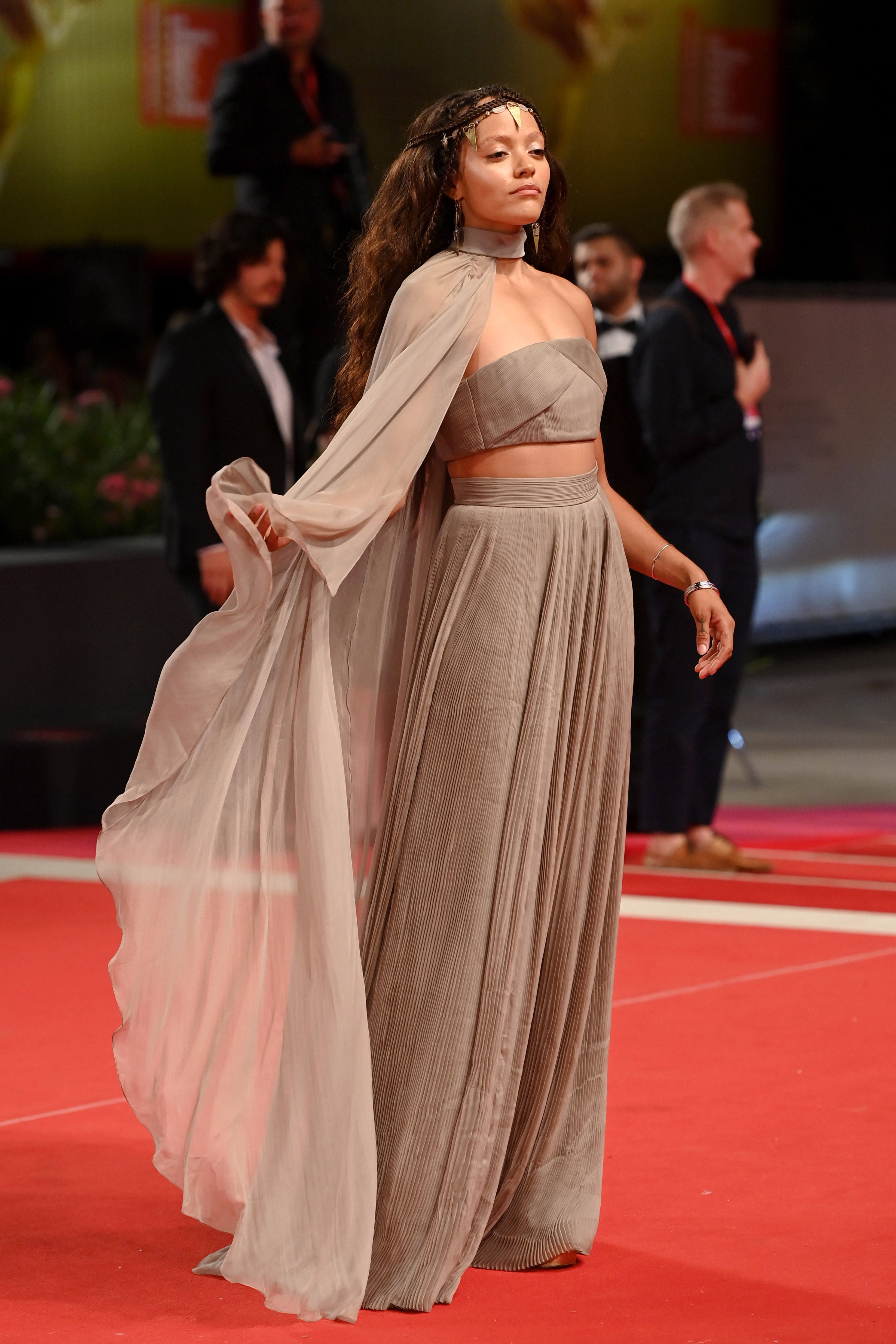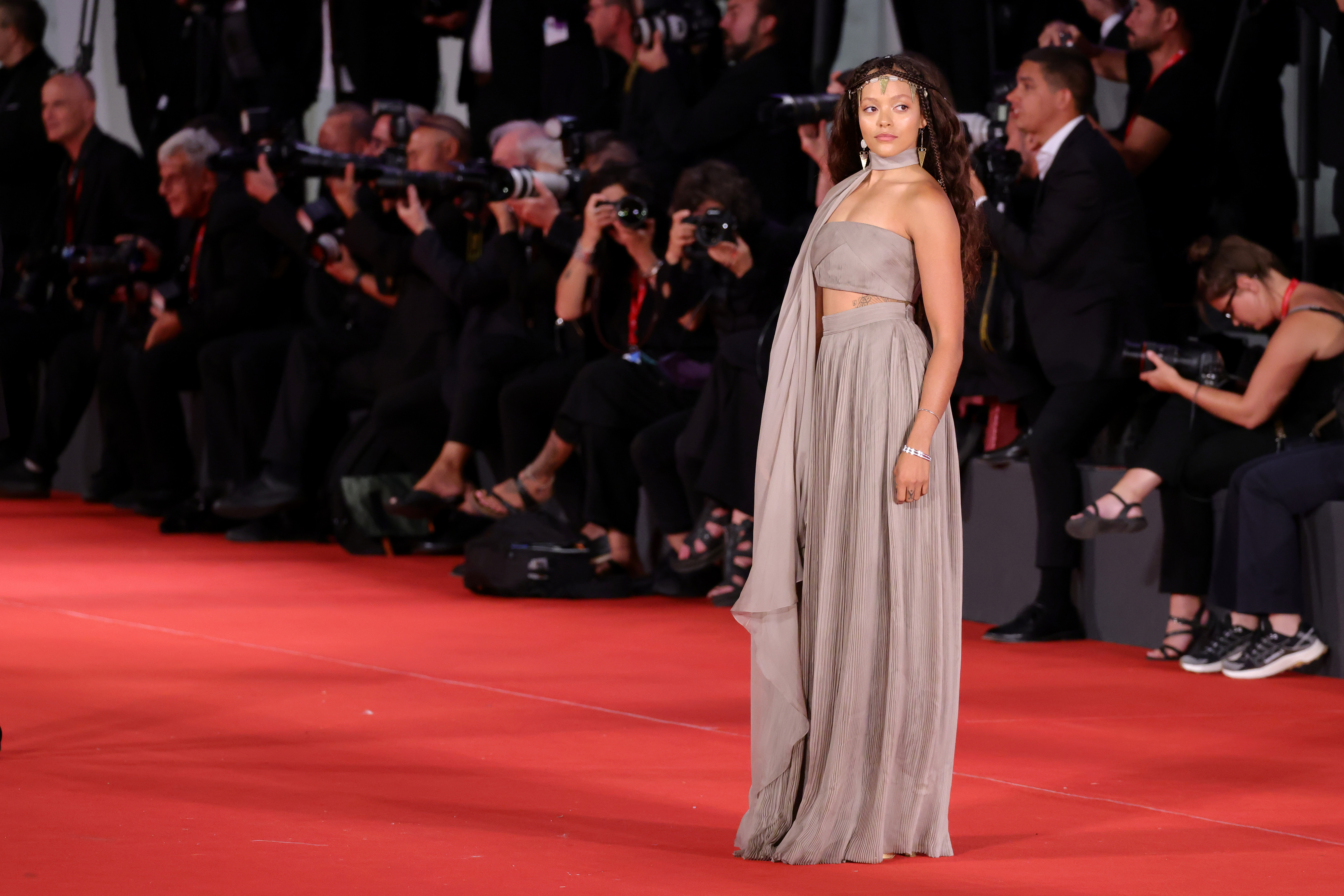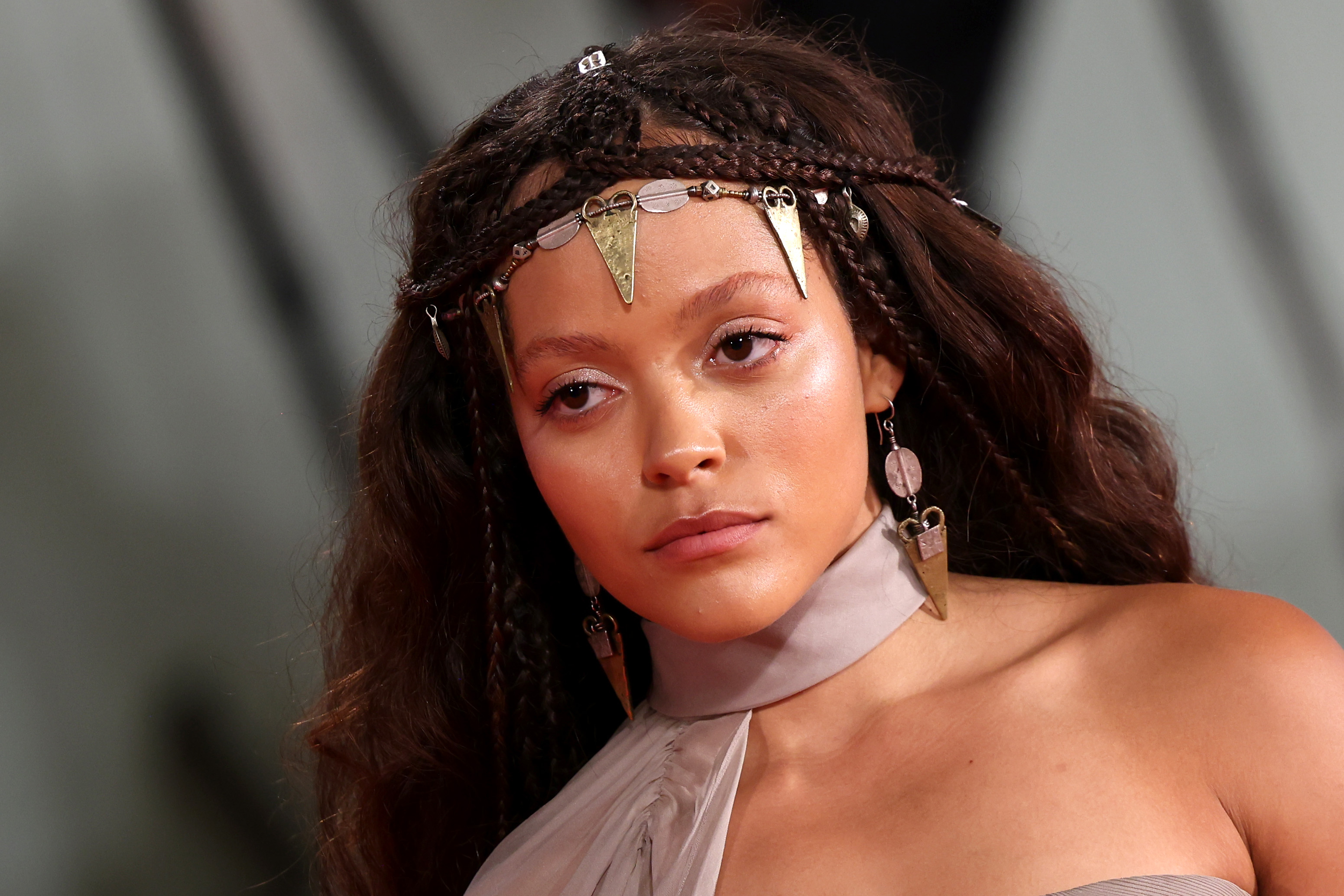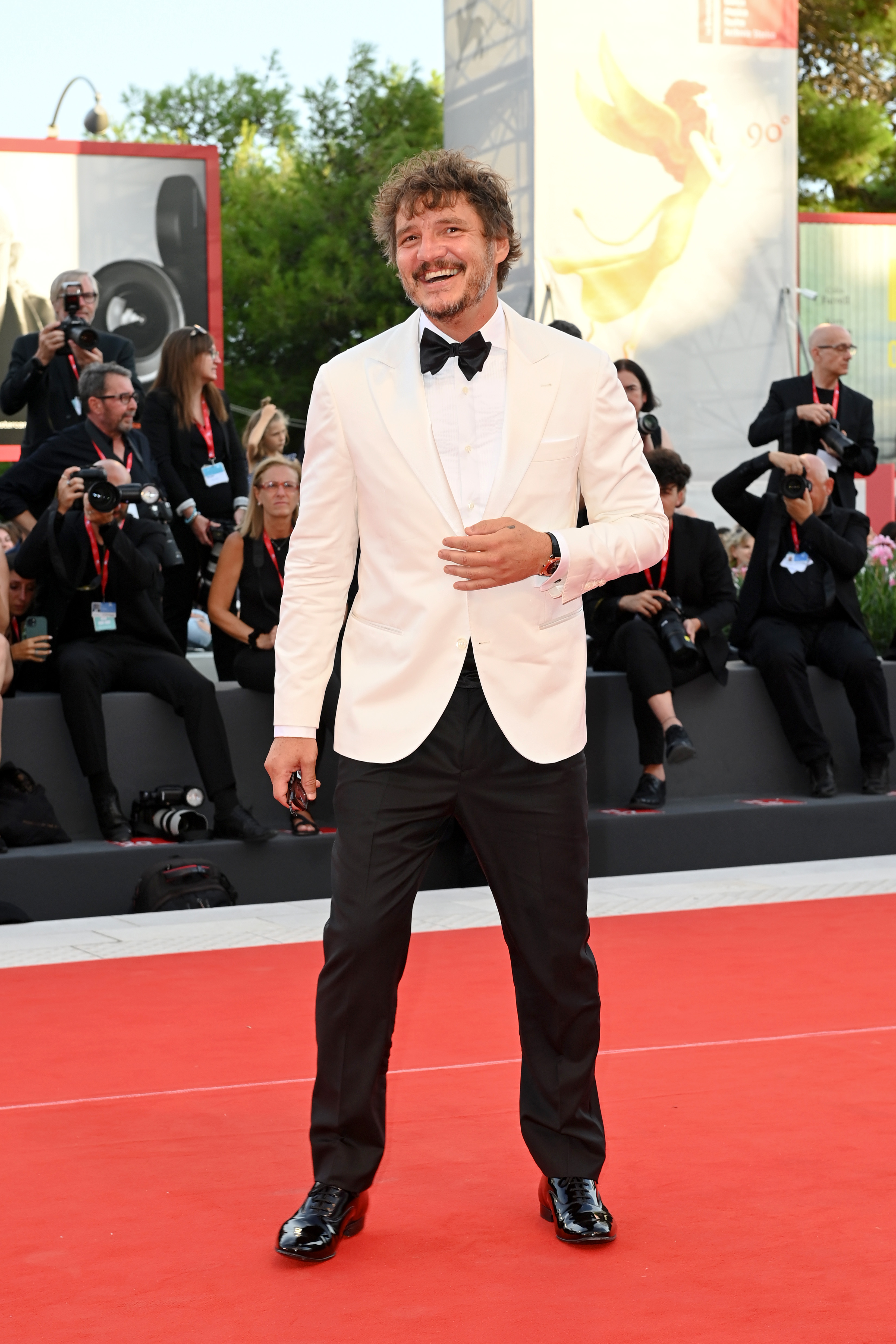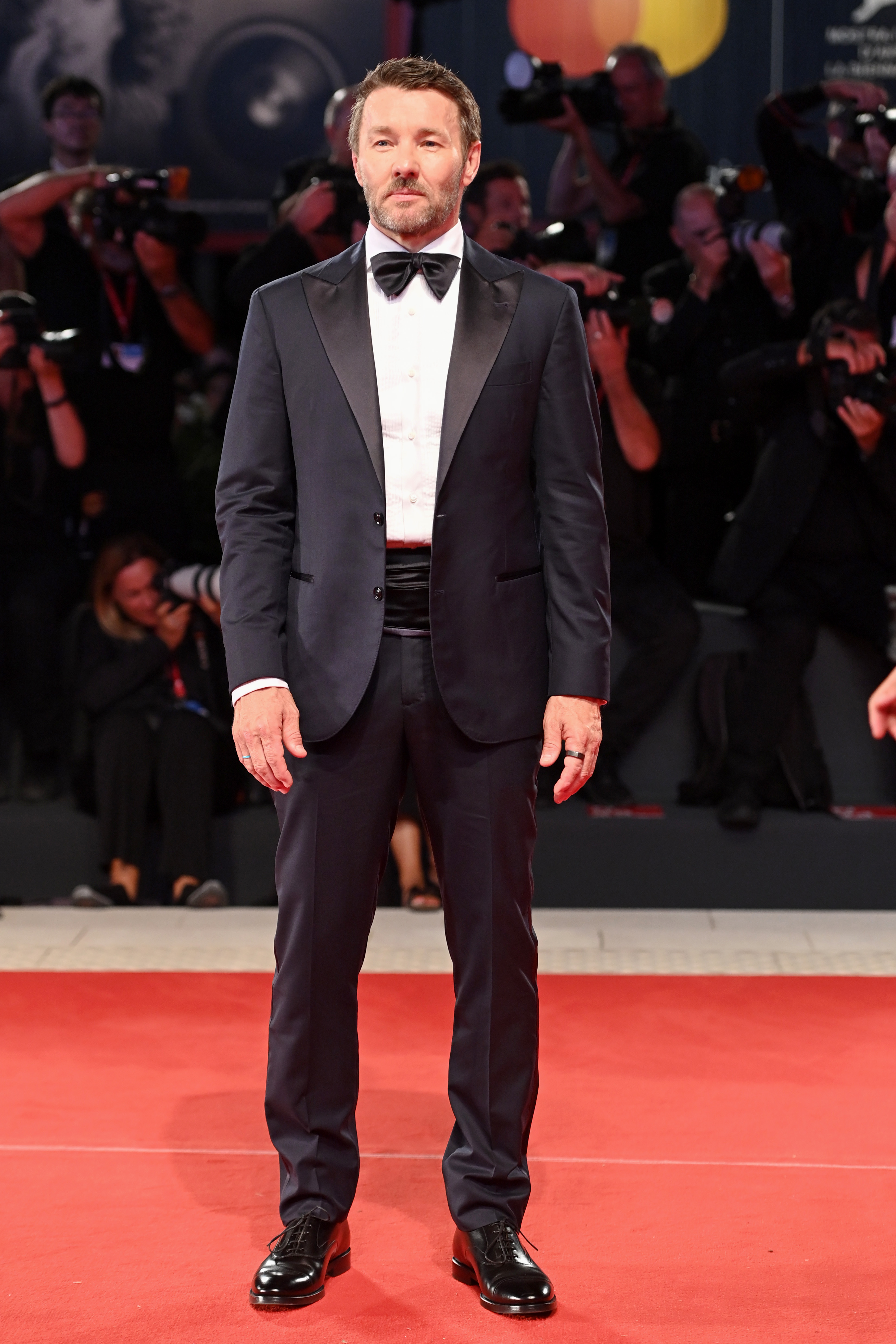 Above: The men went old-school on the red carpet.
(l) Pedro Pascal stood out in a cream tux at the premiere of Argentina, 1985 – the film surprisingly incorporates many light moments given the serious subject matter.
(r) Meanwhile, Joel Edgerton at the Master Gardener red carpet stayed traditional.
Below: Isabelle Huppert echoed the fashion trend she began in Cannes with a monochromatic look from head to toe. The style-icon sported the embellished eye that is also on point with the fashion forward.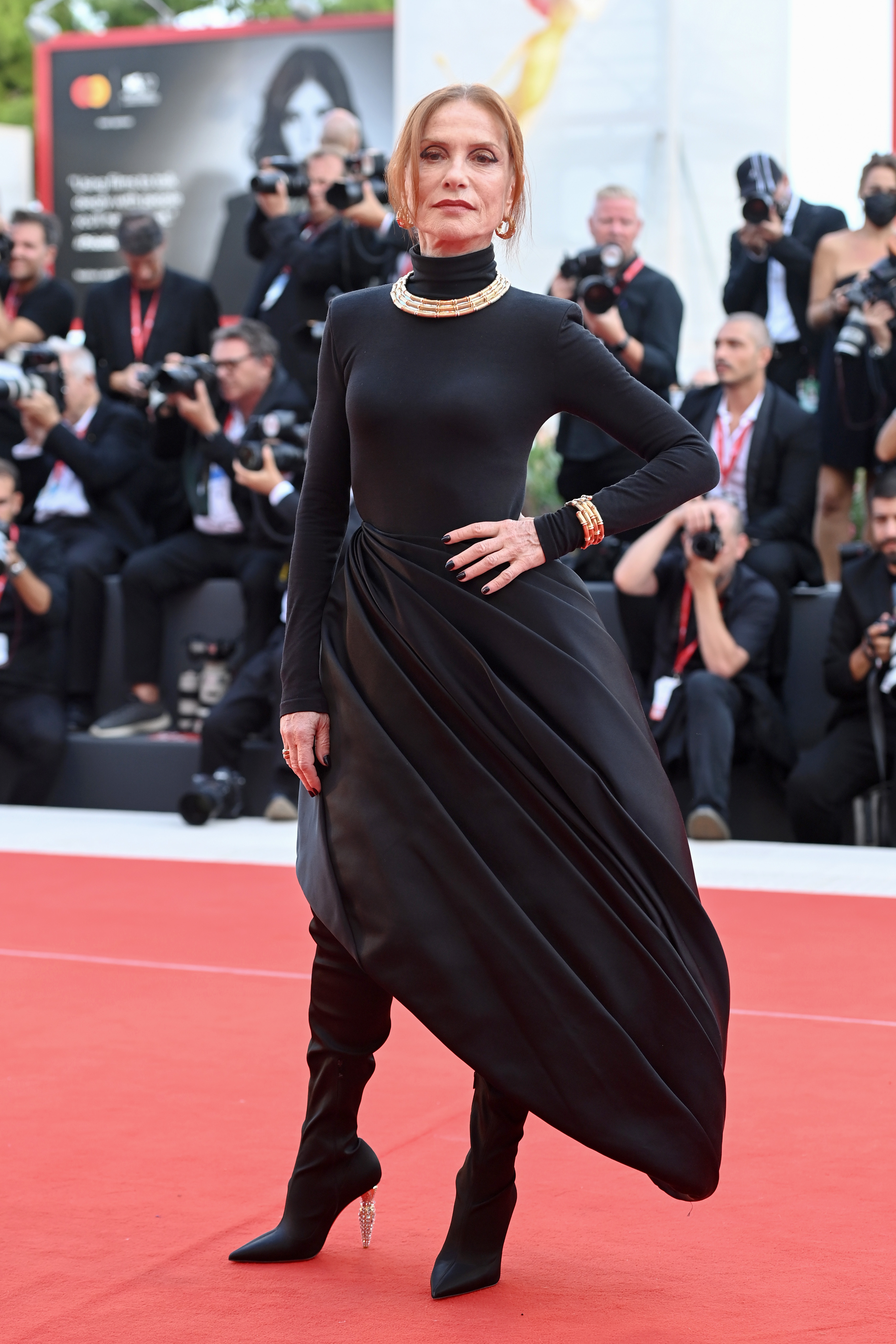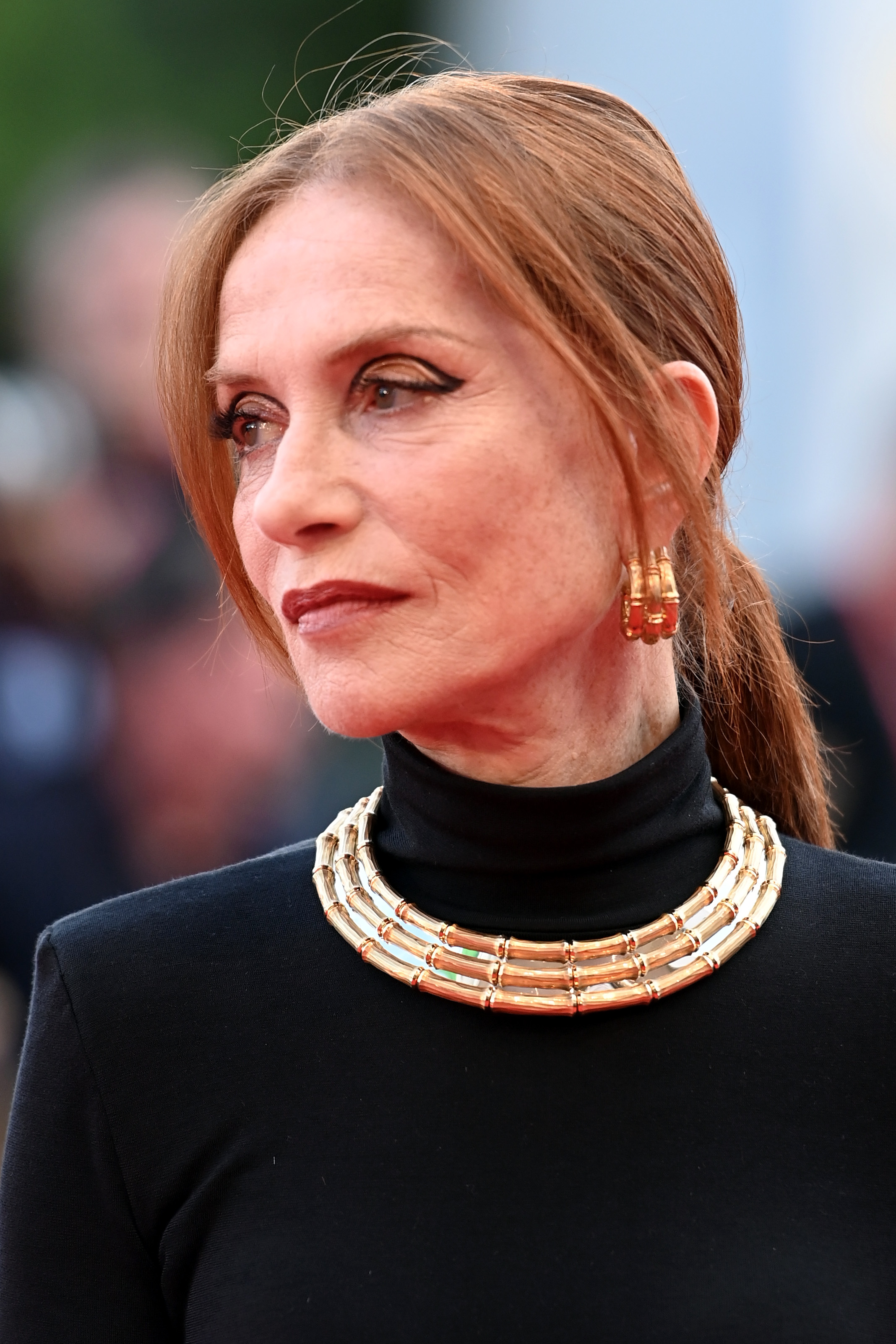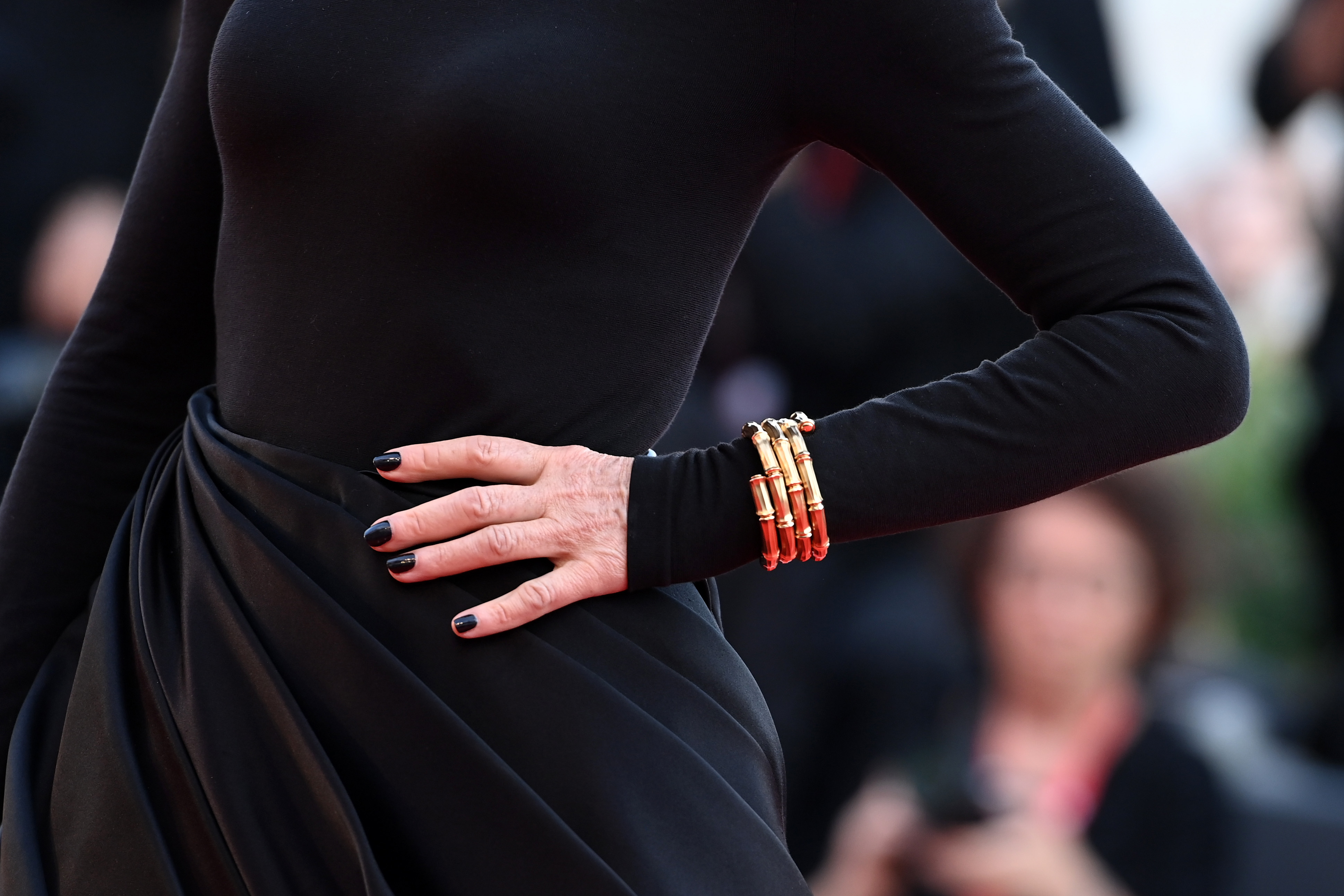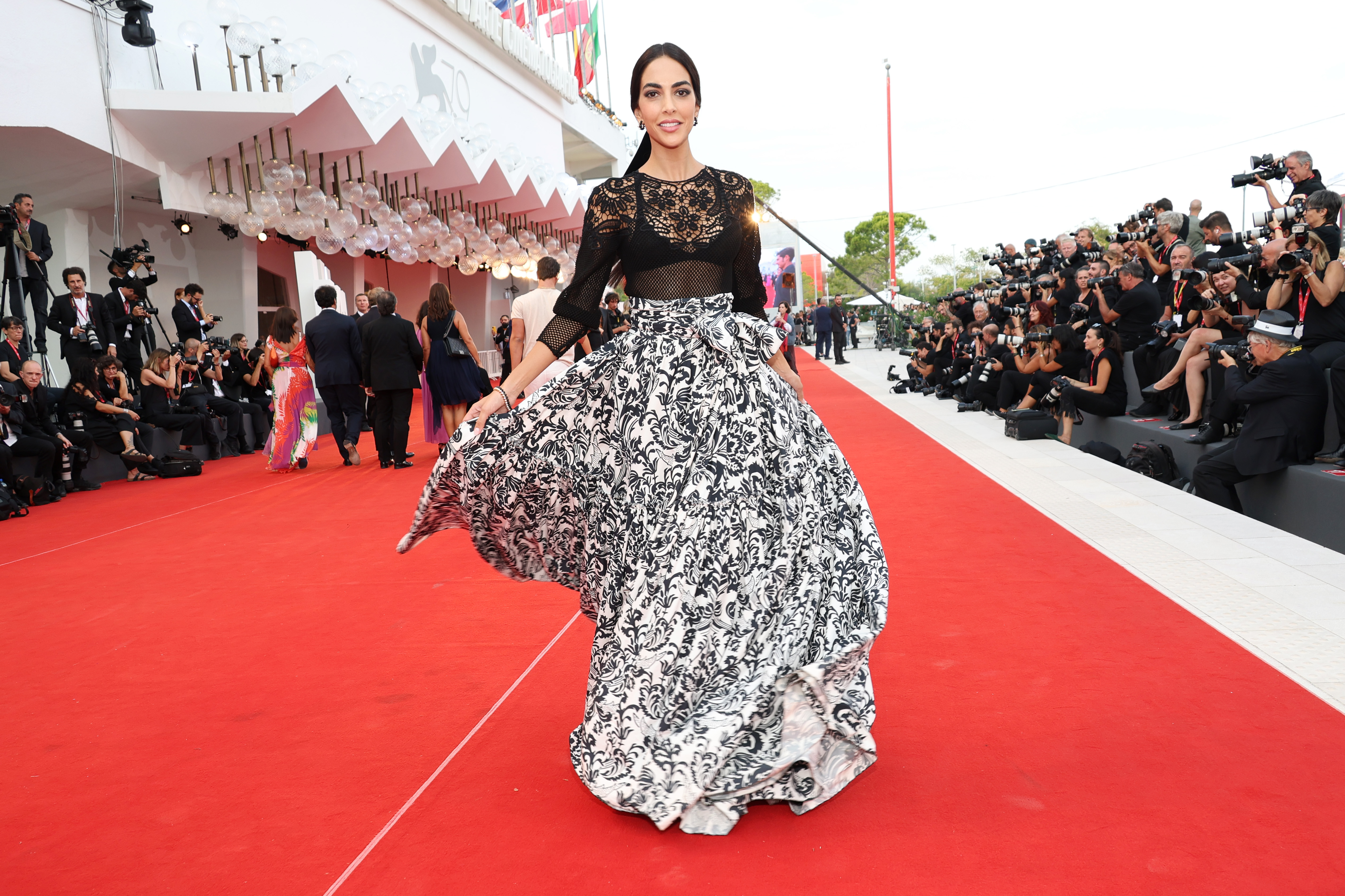 Above: Rocio Munoz Morales was a breath of fresh air in a billowing skirt and trending sheer blouse.
Below: Raffey Cassidy in pale sunshine yellow with jewel encrusted boarders and an exposed belly vs. midriff.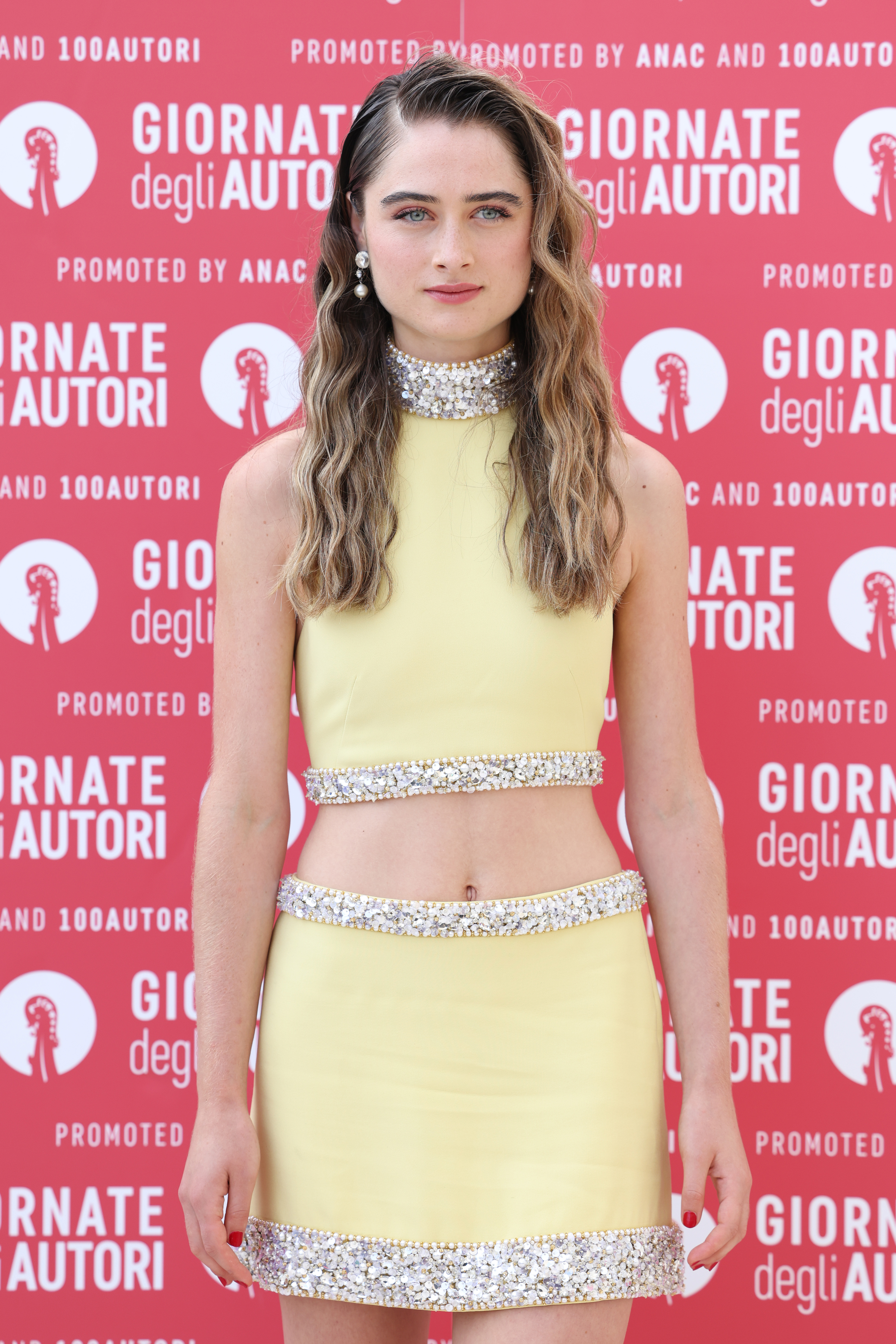 Premiere of Master Gardener: Quintessa Swindell, Sigourney Weaver, director Paul Schrader, Joel Edgerton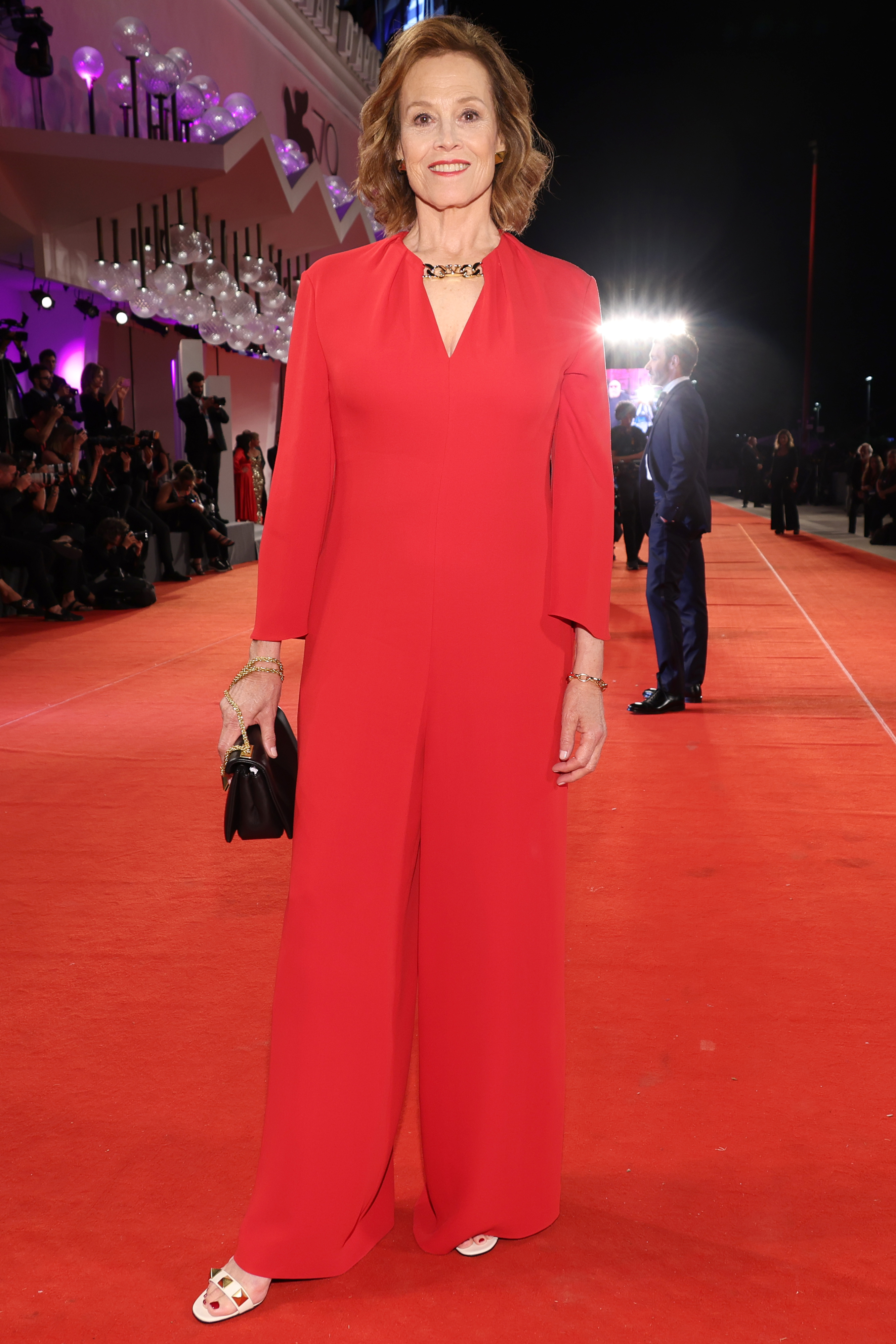 Sigourney Weaver was a wonder in a red jumpsuit at the Master Gardener premiere. The fan favorite delayed the opening of the movie, staying to sign endless autographs for the six-deep crowd that stretched the entire red carpet.
Come back and see who shines tomorrow on the red carpet.