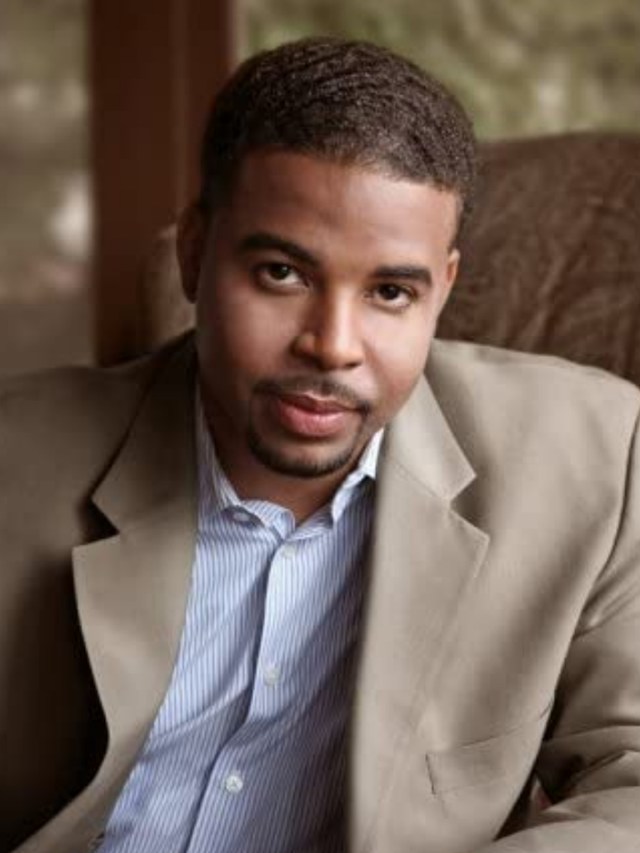 "Ageless Love": Interview with Joshua Coates
May 29, 2021
—
Michele Manelis
Joshua Coates directed, co-wrote and produced Ageless Love, a true love story about a Jewish couple, Yale Schwartz & Nina Lemisch, living in Philadelphia in the late 1960s. It's an against-the-odds story of how their relationship began, she was a 38-year-old widow raising five children, and he, a 24-year-old college graduate. Despite the many obstacles facing them, their relationship blossomed, and they found in each other their soul mate.
The son of Maurice Coates, the founding member of the 60s R & B group, Brenda & the Tabulations, Joshua attended the Philadelphia High School of Creative and Performing Arts where he learned the art of filmmaking and theater production. During this time, he wrote and directed his first film, Iniquity, which debuted on TBN.
His most recent work includes two films through Indican Pictures/Lionsgate: But Deliver Us from Evil, and Hollywould. Coates is currently directing his next project, Kingdom Reign.
Ageless Love, co-produced by H Fetteroff Colen, will screen at Cannes. It's represented by House of Film, sales agent and distributor.
Reading the notes, it seems that the behind-the-scenes story of how this came together could be a movie in and of itself.
Yale Schwartz, was an extra in my last movie [Hollywould] and that was distributed by Lionsgate and starred Eric Roberts and Torrei Hart. Prior to him being an extra, he had written a stage play called, What Do I Do Now? based off the story of him and his wife, which he performed in his community. She passed in 1997 of Stage 4 pancreatic cancer and he never got over her death, as you can see in the movie. After he performed the play, years later, he went to Hollywood to try to make it into a movie.
And then tragedy struck Yale as well?
Yes. He was diagnosed with Stage 4 pancreatic cancer, the same diagnosis as Nina, years earlier. They had given him three months to live, so he reached out to me asking for help. He gave me the script; he didn't tell me the devastating news at that point.
What resonated with you in the script?
Well, it's a story about overcoming obstacles once you find your soul mate. And this was a period piece and society at that time did not approve of a relationship with someone with that kind of an age difference. It was seen as very odd. But I found it fascinating that no matter how much he tried to walk away from her, he couldn't. And the children, most people would run away from that, but he had to really grow up fast. He was young, out of college, and had to mature to really meet her on her level and take on a responsibility as a father. Then once I told him I liked it, Yale said, 'I need you to do it within three months. I have three months to live.' He basically said, 'If you don't, I don't know what else to do."
No pressure!
Right (laughs). So, I fast-tracked the project. The story was great, but it was also about doing something for somebody that's dying and to help his legacy live on and to memorialize his story about him and his wife. That's a really, really cool thing to be into.
The casting was perfect. How did you find those two leads?
They were the first that came in, Nicholas McCormack and Elizabeth Caponigro. It seemed like all the planets lined up to really bring this story to the screen. I shot the whole movie in 12 days.
Did Yale see it?
I was able to edit a ten-minute piece for him. The really heart-wrenching thing about the whole story is, is that as we went on, he was literally dying in front of us. He would be on set and some days he'd be very weak.
With him being on the set it must have been very emotional for all of you.
Yes. And Elizabeth, she captured the soul of Nina without even meeting her. So much so that one day we were on the set and she had done a scene with Nick as Yale, and the real Yale was crying backstage. And we came back there to see what was wrong with him and he said, 'Oh, my God. I thought I was hearing my wife again in another room.' When he watched the 10-minute sample of the film he wept and wept and wept. And his daughter said, 'Oh my God, Josh. You made his dream come true.' And he died about a week later. So, mission accomplished.
That's a beautiful story. How did you get into the business? Tell me a bit about your background?
Sure. My father, Maurice Coates, was the lead of a really famous R & B group in the 60s called Brenda & the Tabulations and they had several number one hits. So, my father was always in the entertainment industry and I felt like that gene was passed down to me. When I was five years old, he and my mom [Geraldine Cunningham] were going through a divorce. I was an only child and so on the weekends he'd pick me up. So, in the summer of 1987, I was five years old and he said, 'What do you want to do today?' And I said, 'Go to the movies?' So, he took me downtown, I believe it was 8th and Chestnut in Philadelphia, and I saw this huge poster for the movie, Robocop. It hypnotized me, and I said, 'I want to see this!' So, my dad flirted with the clerk at the counter, they were a little strict back then with tickets, but he got us in. And when I saw the movie, from that moment I knew I wanted to do something in the movie business. I didn't know what – I thought I wanted to be an actor at first. My mother listened and she put me in the High School of Creative and Performing Arts in Philadelphia. And that's the same school that Boyz II Men graduated from, and the same school that Leslie Odom Jr. came from, who was nominated this year for a Golden Globe.
How did you get your break?
When I graduated and got out of high school, I had a couple of relatives who were close to Will Smith and Charlie Mack and so I started writing for Charlie Mack, I was kind of under his shadow. And I met Will and I met a lot of people in entertainment on that side and then I kind of broke away from that circle and I started doing my own thing. In 2008, I started my own company 20/20 Vision Entertainment Group and I just started taking clients. Eventually, I started getting into Eddie Murphy's circle. And then I recently I worked on the recent movie Coming 2 America as a production assistant.
Did you ever want to be in front of the camera?
The short answer is, not really. Growing up I did, but I realized my calling was to be a producer, writer and director. However, I am working on a project where I do co-star with someone, only because it's a passion project. But other than that, I'm really just a producer, writer and director. And that's where I feel like God has gifted me the best and that's the lane I stay in. I don't want to experiment with anything else. (laughs)
Was there a plan B in case your career wasn't successful?
Wow. Probably the Military, I would have joined the Military.
I thought Ageless Love was very moving. Anything you'd like to add?
Yes. When Nina died in 1997, on her tombstone he put his name with her name and his death date the same death date, in 1997. And he kept it. So, when he died last year, he was buried next to her, and if you look at the tombstone it says their birthdates and then they both died in 1997. His words were, 'When she died, I died.'