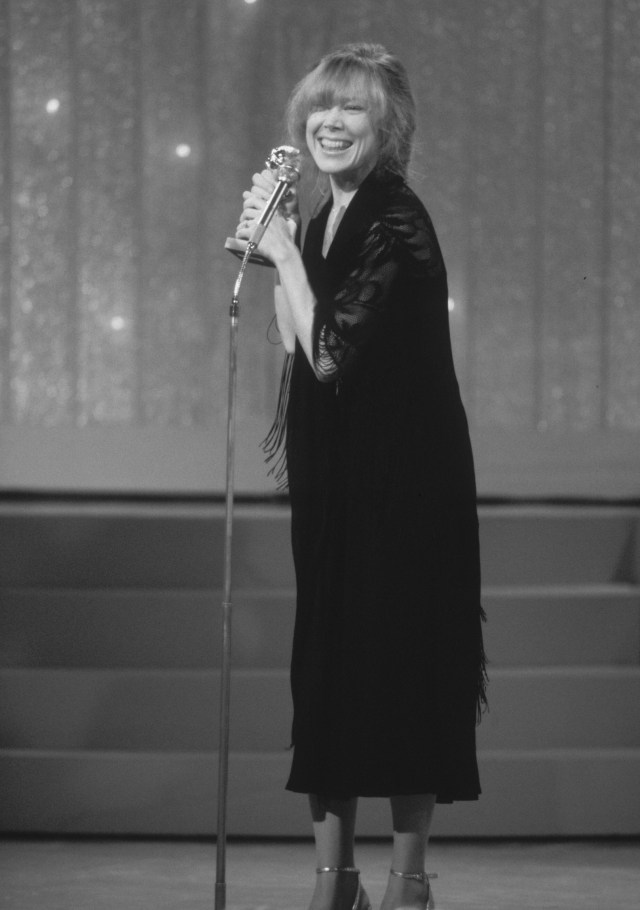 Golden Globe Moment: 1981, Sissy Spacek's First Golden Globe
November 29, 2017
—
Ana Maria Bahiana
Anyone who watches the Golden Globe-nominated Netflix series Bloodline is familiar with the formidable Sally Rayburn, the matriarch of the extremely complicated Rayburn clan. That mix of warmth and menace, frailty and strength is the very essence of Sissy Spacek's work as an actress, a talent that has shone through a long list of iconic roles, starting with her breakthrough moment as the shy, psychic teenager from Brian De Palma's Carrie. Before that Spacek had starred in Terrence Malick's Badlands (and met her future husband, art director Jack Fisk, on set) and had bit parts on TV (including a recurring role in the hit series The Waltons).
We at the HFPA met Spacek for the first time in January of 1981, alongside director Michael Apted, who had picked her to play country music icon Loretta Lynn in his biopic Coal Miner's Daughter. Both the movie and Spacek would win Golden Globes – best motion picture, musical or comedy, and best performance by an actress in a motion picture, musical or comedy. That's Spacek on stage at the Beverly Hilton, accepting her award, the first in a long string of nominations (she would win again in the actress/drama category for Crimes of the Heart in 1987 and for In the Bedroomin 2002).
A Texas native with a penchant for music, Spacek told us she was nonetheless daunted by the task of playing Loretta Lynn: " I started out as a musician, yeah, I played guitar and wrote and did all those things when I was growing up in Texas. So I did have a musical background. I'm still amazed that (music supervisor) Owen Bradley was able to make me sound like I really could sing like Loretta. It was an amazing experience."
Back then Spacek also shared her acting secret with us: "I try to live life so I have something to draw upon", she said. "So far it's worked out."
We wholeheartedly agree.
See Sissy Spacek talk about Bloodline.