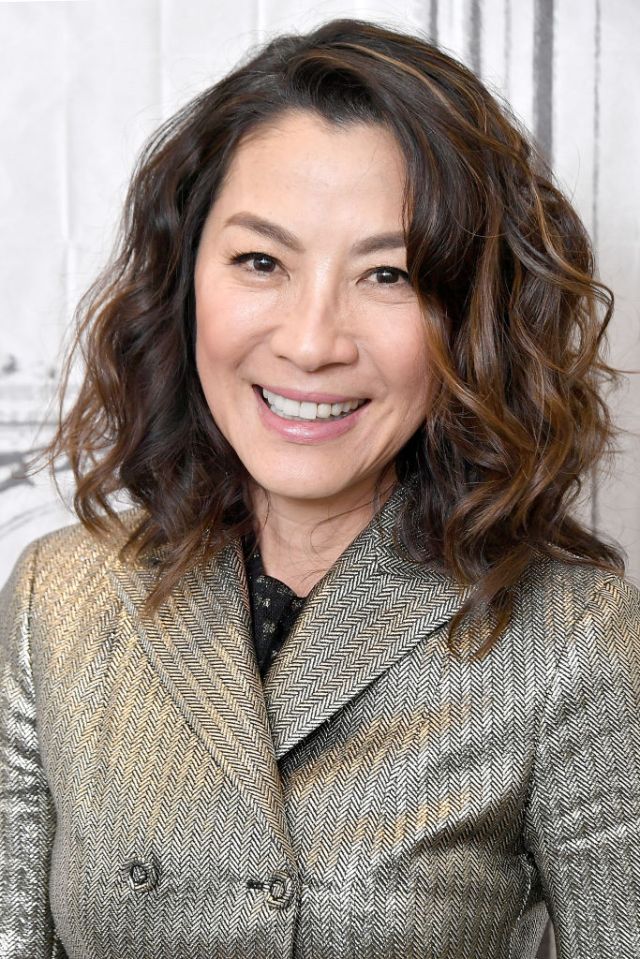 HFPA in Conversation: Michelle Yeoh – Dance, Mahjong and Martial Arts
August 22, 2018
—
Kirpi Uimonen
Tomorrow Never Dies, Crouching Tiger, Hidden Dragon, Memoirs of a Geisha are just a few of the hit movies Michelle Yeoh has starred. The Malaysian-born actress has paved the way for younger Asian actors. Now she plays Eleanor Young, the status-obsessed and interfering mother in Crazy Rich Asians, a romantic comedy featuring Asians in all the main roles. The last time an all-Asian cast was seen in a contemporary story was 25 years ago when Joy Luck Club premiered.
"It is about time. I guess in the past it was the Asians sort of kept more to themselves otherwise we might cause too much uproar and things would not happen the right way. But I think people have had enough of being invisible. They want their stories to be told and told in the proper way", Yeoh told the HFPA's Scott Orlin at the Beverly Wilshire hotel in Beverly Hills.
Yeoh thinks people should know more about the friends and neighbors that live in their community. "I think the importance about this is it's a real feel-good movie, it will transcend whatever minorities or all-Asian cast because it really is a good movie. It's like a modern day fairytale of boy meets girl but he is a prince and she is not a princess and then she meets the dragon mom, the mother-in-law who might not approve and would disband everything."
For her, it is important to be proud of her heritage. "I grew up in a small city called Ipoh, which is north of Kuala Lumpur. Ipoh is in a valley so we're surrounded by limestone mountains and hills. And I remember always being outdoors, always either kicking a football with my brother, going up to the plantation of orchids. My dad had an orchid farm, which was part of an orchard as well. So we were very outdoors. I remember a great childhood where it was always spent either at the sea or in the mountains or out in the open fields."
Her mom said she danced before she could walk."Dancing was really the call of my life, but films were always a big part of my family because my mom loved the cinema; she loved any kind of movie. We would watch horror films, Dracula movies, love stories from Taiwan, Indian movies, Malay movies. My father was different; he would watch all the Tarzan movies, all the documentaries on animals. If you had asked that child watching the big silver screen and say one day you're going to be up there being an actress I would have said no, I don't think so because my world was all about ballet, about one day having my own school and teaching other children how to do."
Yeoh had a bad back and was told she had to give up ballet. "You know that cliché statement where you see the glass, your dreams shatter in front of you? I had one of those moments, I went, oh my god. At that time I didn't really know what I wanted to do. But I went on to do a degree in dance and I minored in drama. And at that time if you had asked any of my professors, you know Michelle is going to be an actress one day they'd fall off the chair laughing, they would go there's no chance."
Listen to the podcast to find out how to play mahjong; what kind of music she likes; why she celebrated all kinds of religious holidays during her childhood; how did she like to live in England; what she learned about being Miss Malaysia and attending the Miss World beauty pageant competition; her memories of making a commercial with Jackie Chan; how she learned martial arts and became an action hero; why she retired from acting when she got married and why she eventually returned back to acting; why she loves Pierce Brosnan; why she admires Ang Lee; why philanthropic work is important to her; how she feels about being part of Guardians of the Galaxy and Star Trek universes; and why should you eat before going to see Crazy Rich Asians.
Listen to the conversation here or, for immediate access to all of our podcasts, subscribe to HFPA in Conversation on iTunes.